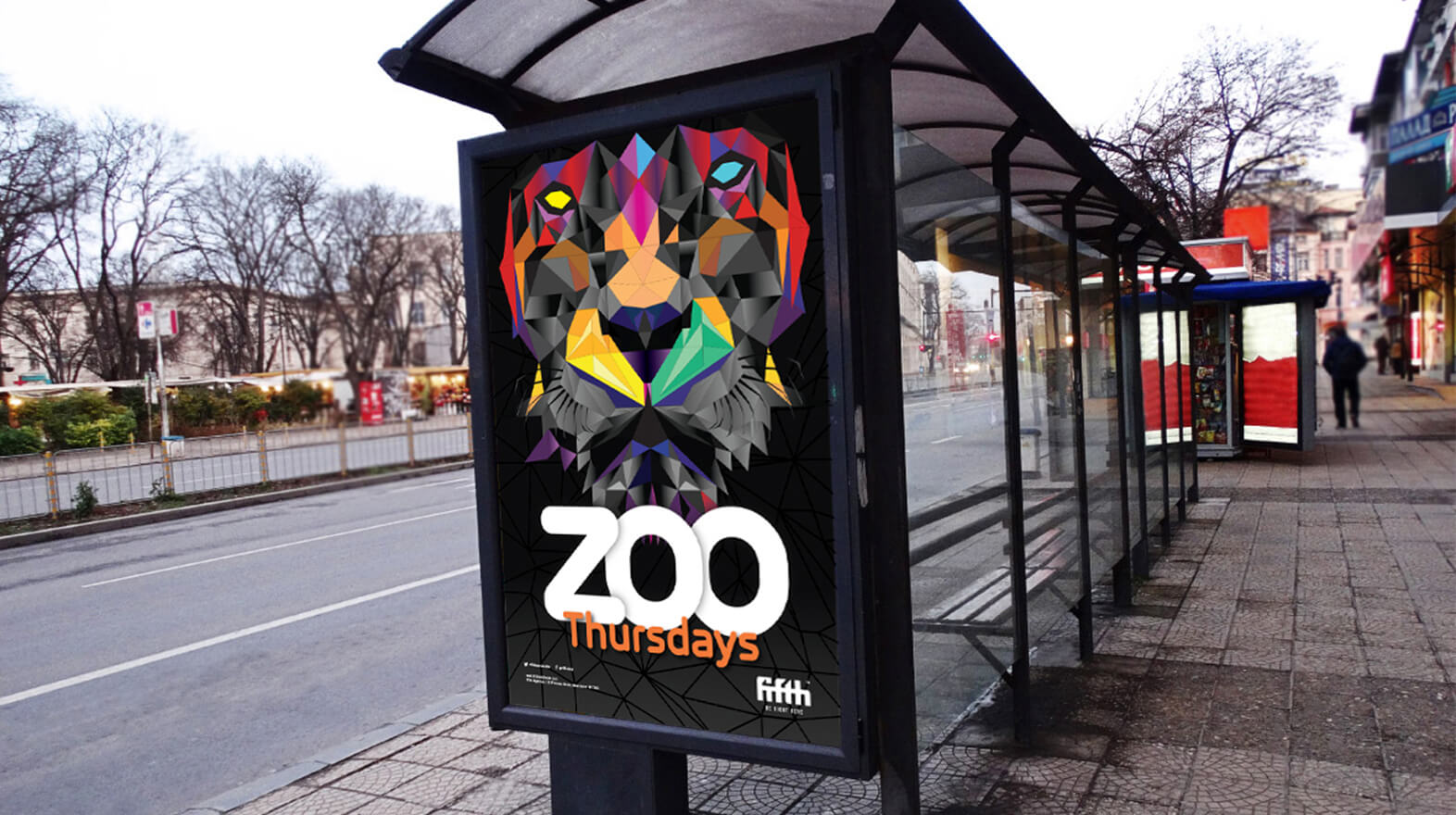 ZOO Clubnight at Fifth Nightclub
Zoo Thursdays was a clubnight at the biggest student venue in Manchester, Fifth Nightclub. When they hired me it hosted 5 club nights a week and it's biggest nights were Friday and Saturday. Zoo Thursdays has stiff competition from other student venues in Manchester. The challenge is how to give Zoo a strong, engaging visual identity so that it can compete with the other venues and pursuade regular weekend customers to come to Zoo on a Thursday. Also how do we attract new Fifth customers who want to try a new mid-week clubnight or venue?
Zoo has more of an empasis on Hip Hop and Grime than the other nights do while also playing the usual commercial and indie tunes. It also does giveaways such as free inflatables, glowsticks, t-shirts and facepainting. So clubbers can get their face painted as their favourite wild animal, play and have fun on the dancefloor. The clubnight also has well know Hip Hop acts such as Hip Hop legend Fatman Scoop and current Hip Hop and dance star Thomas Jules from chart topping band Rudimental.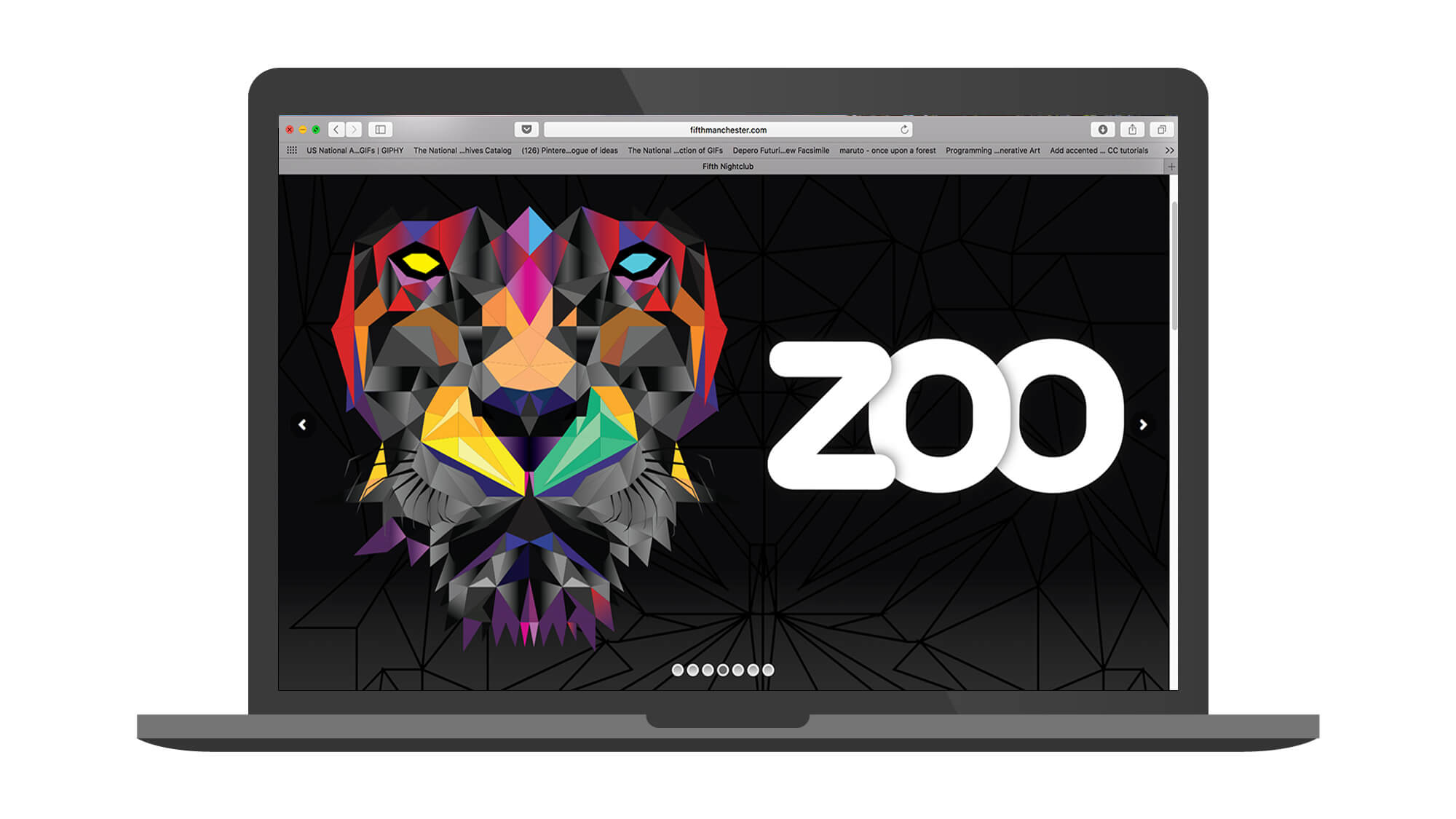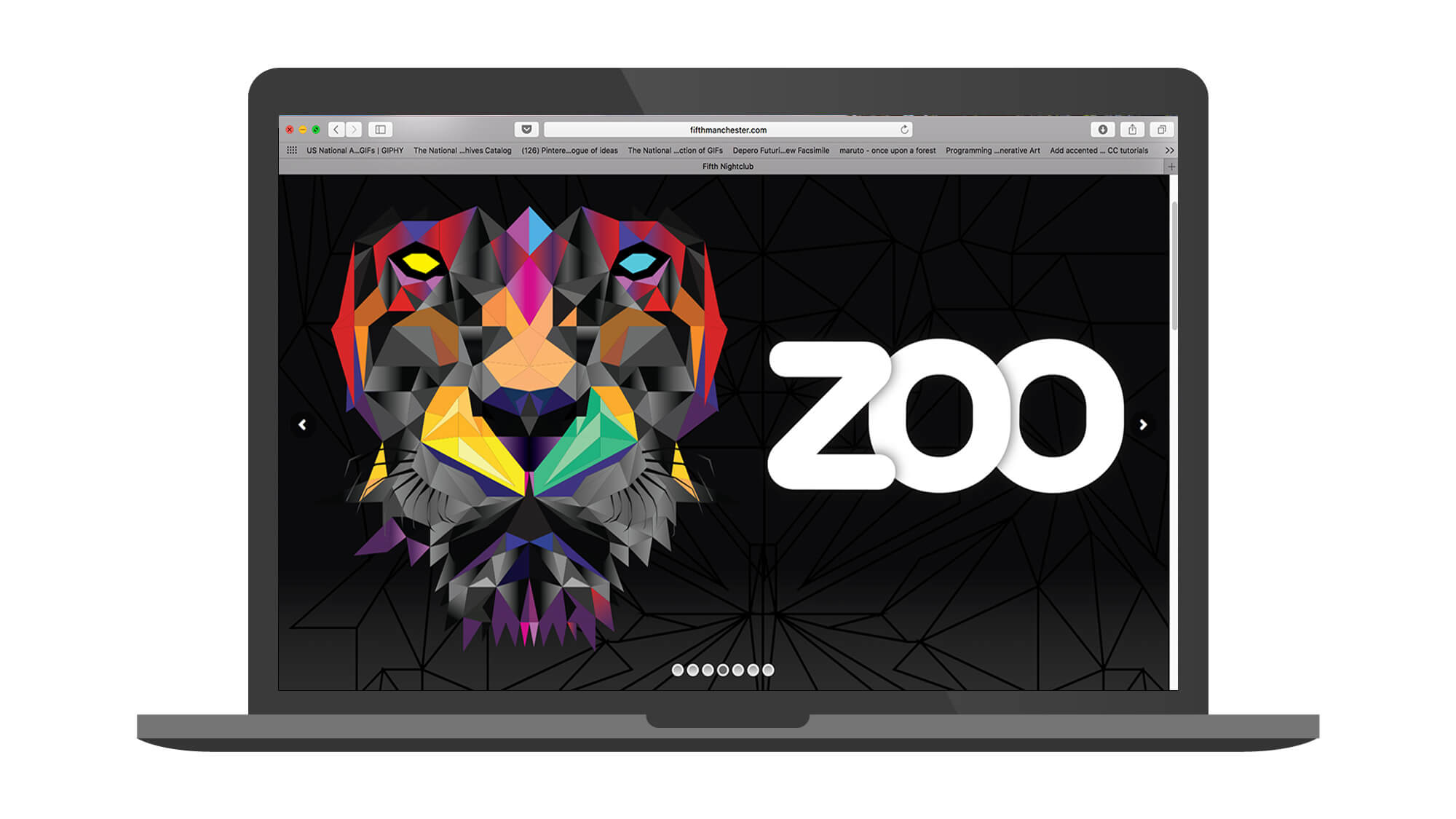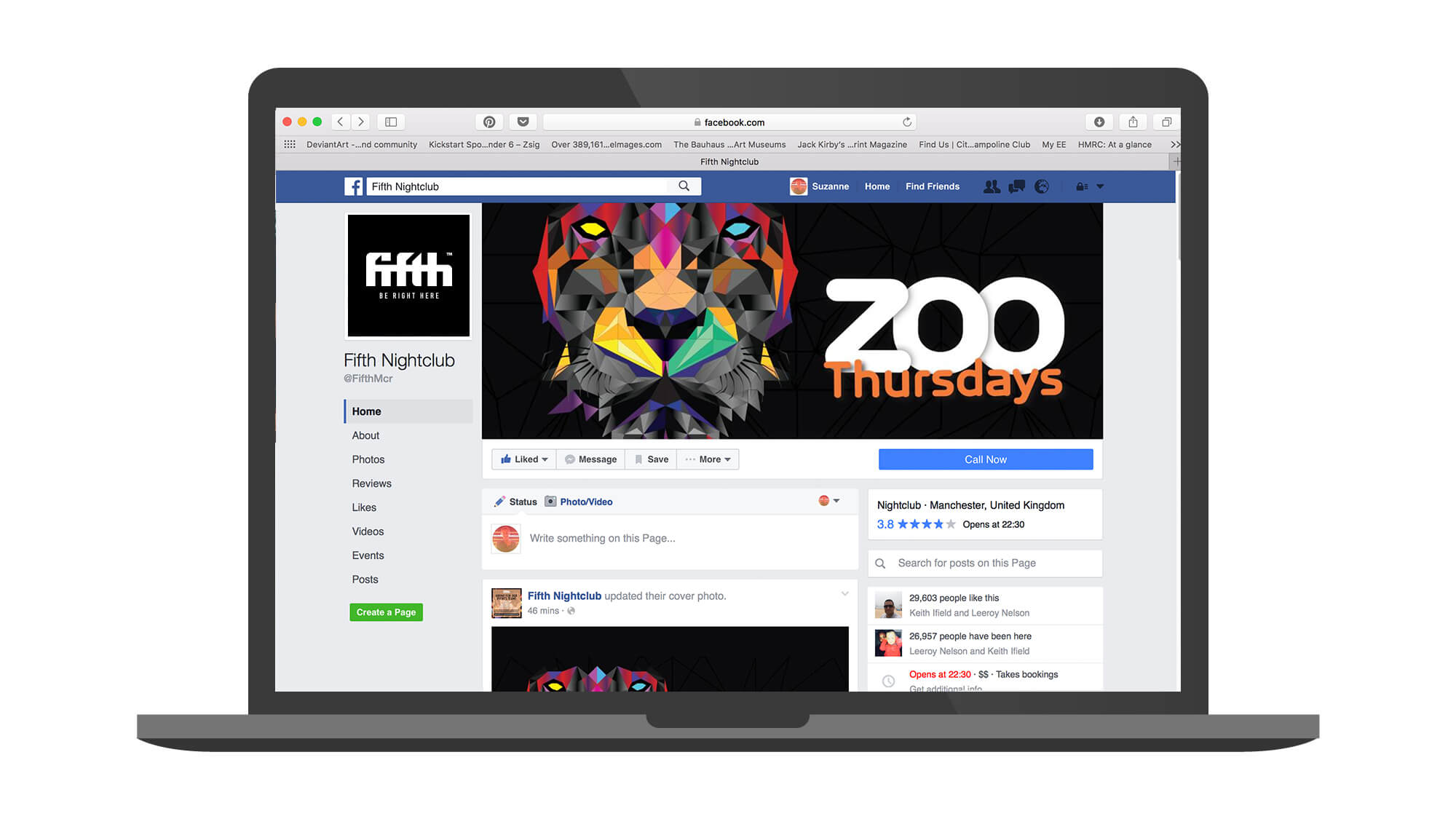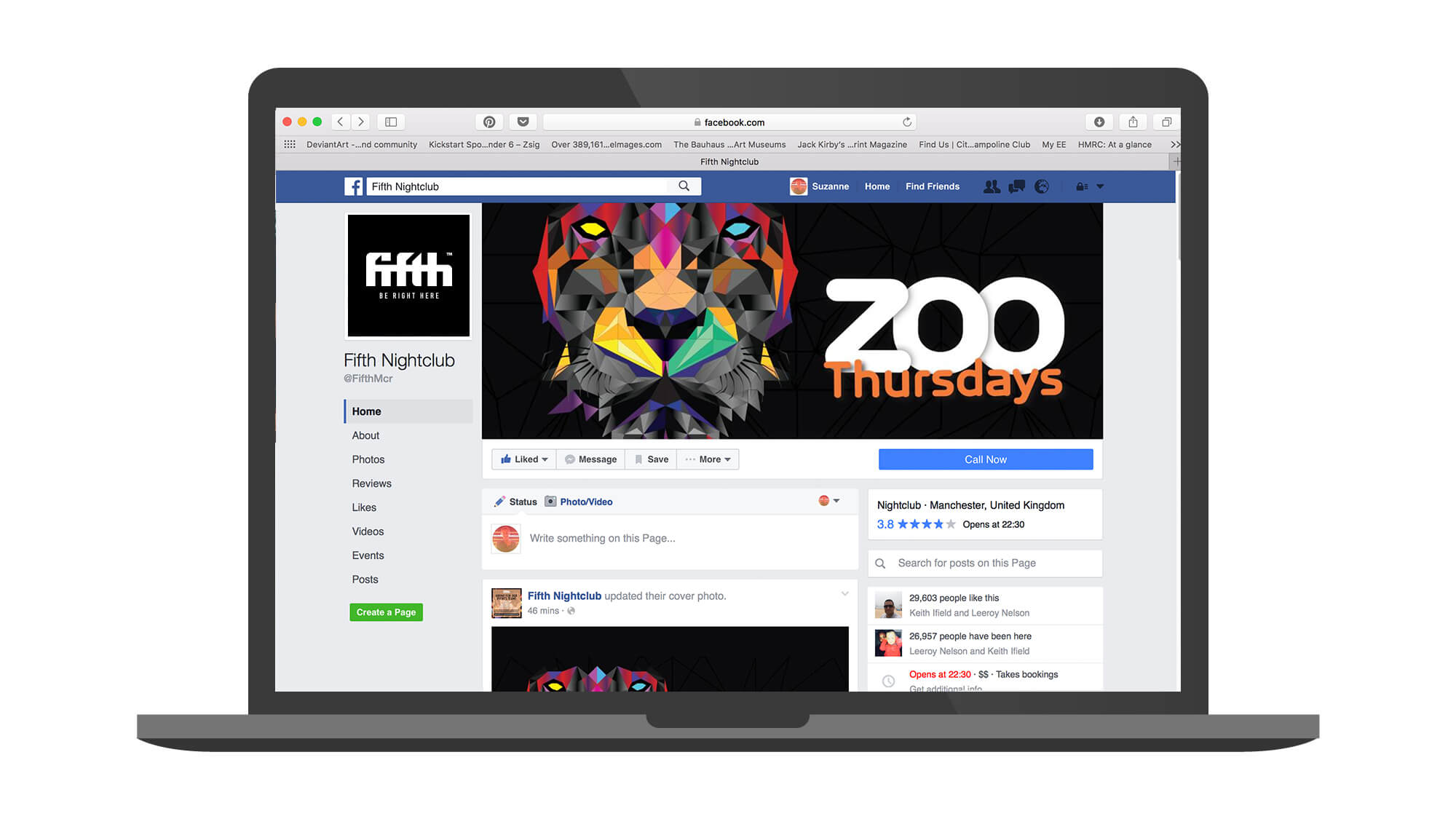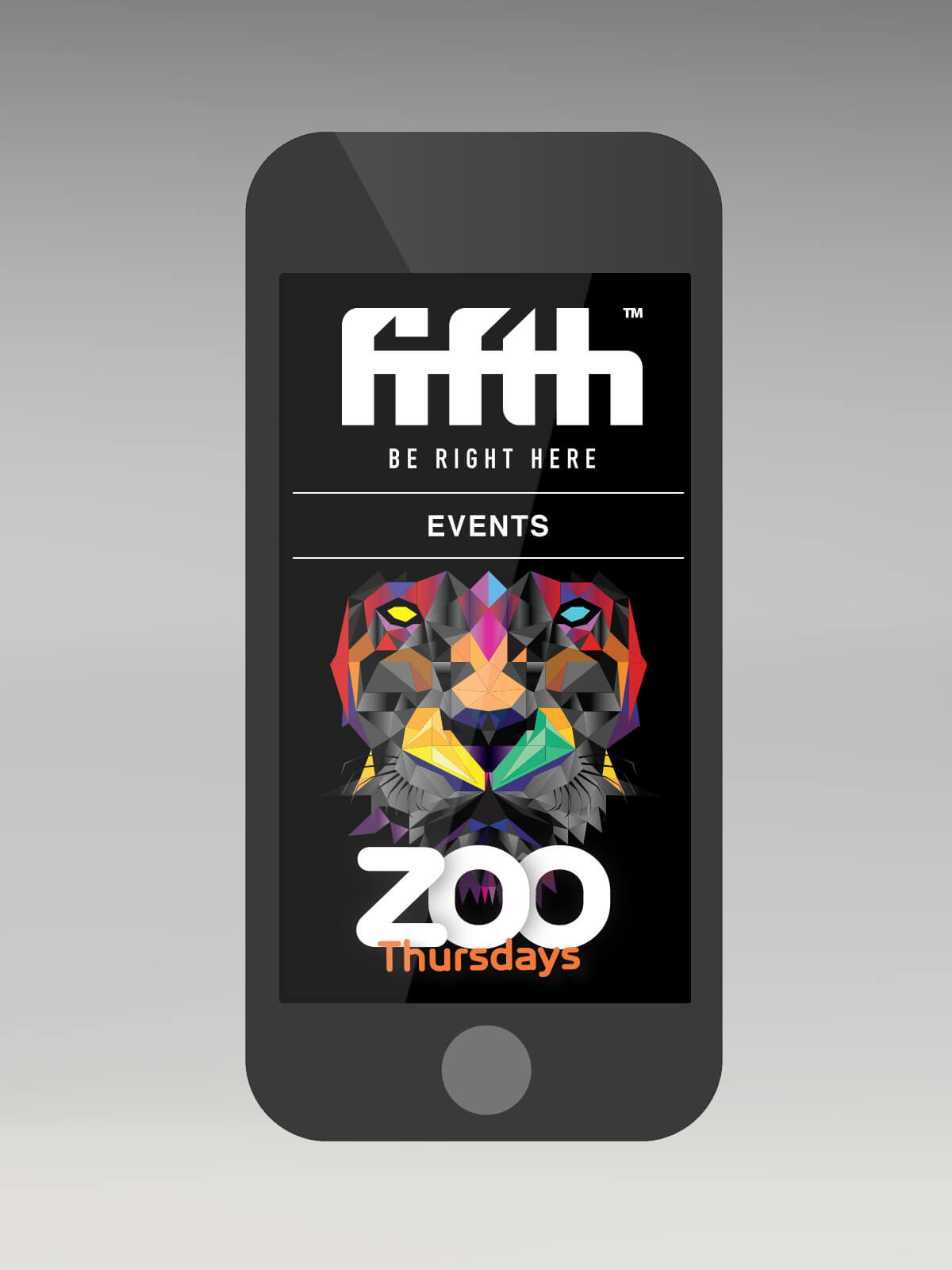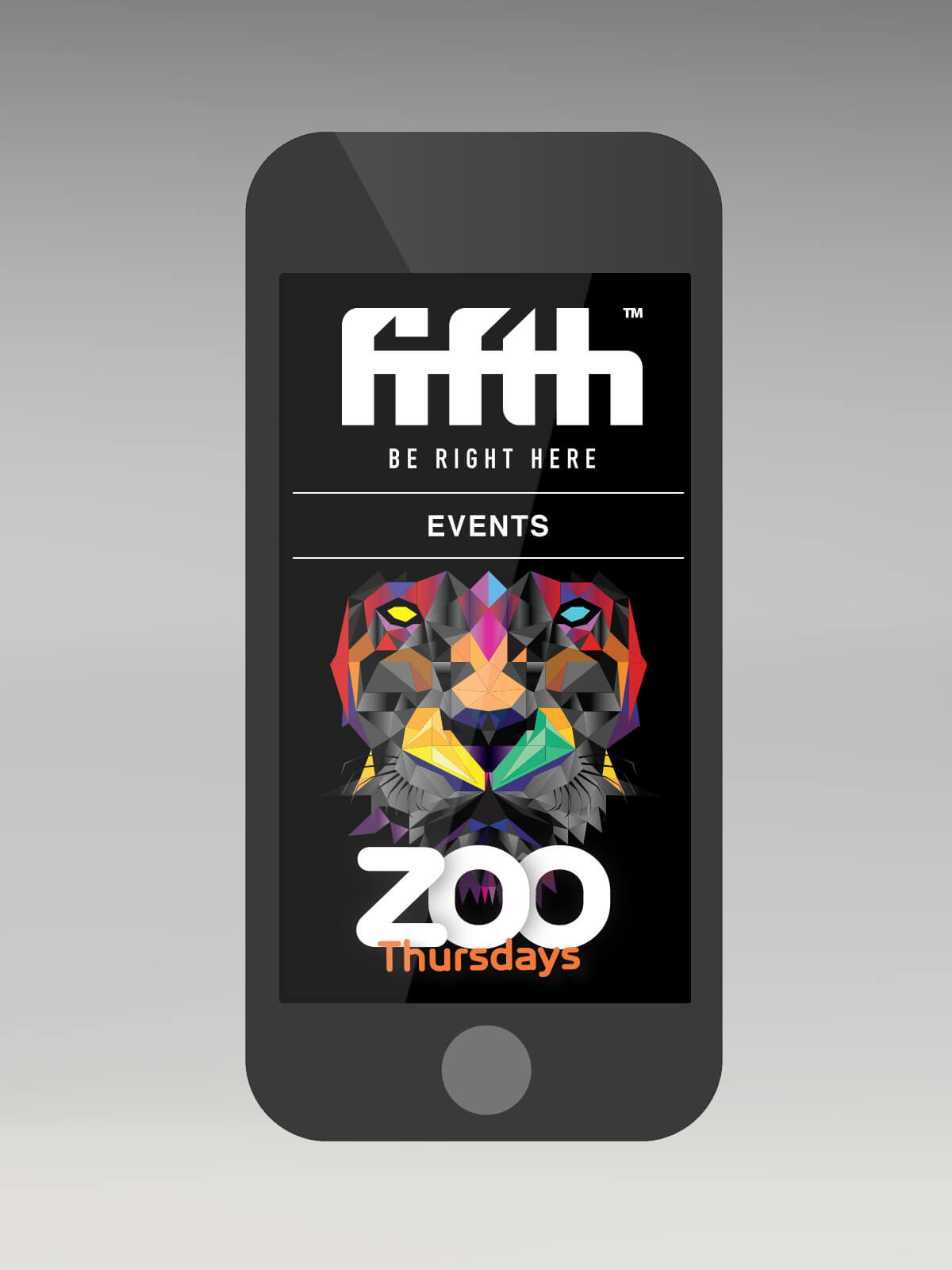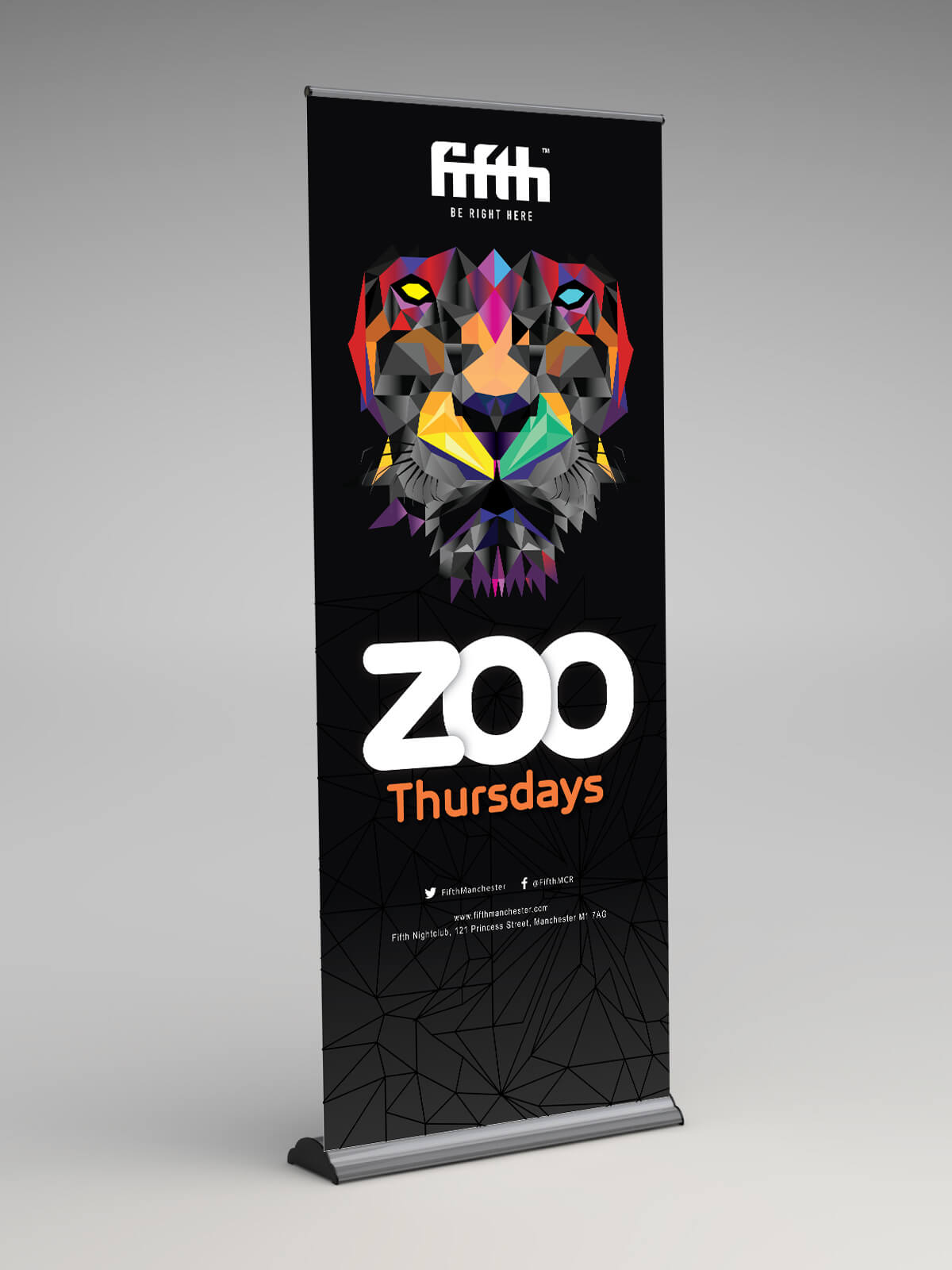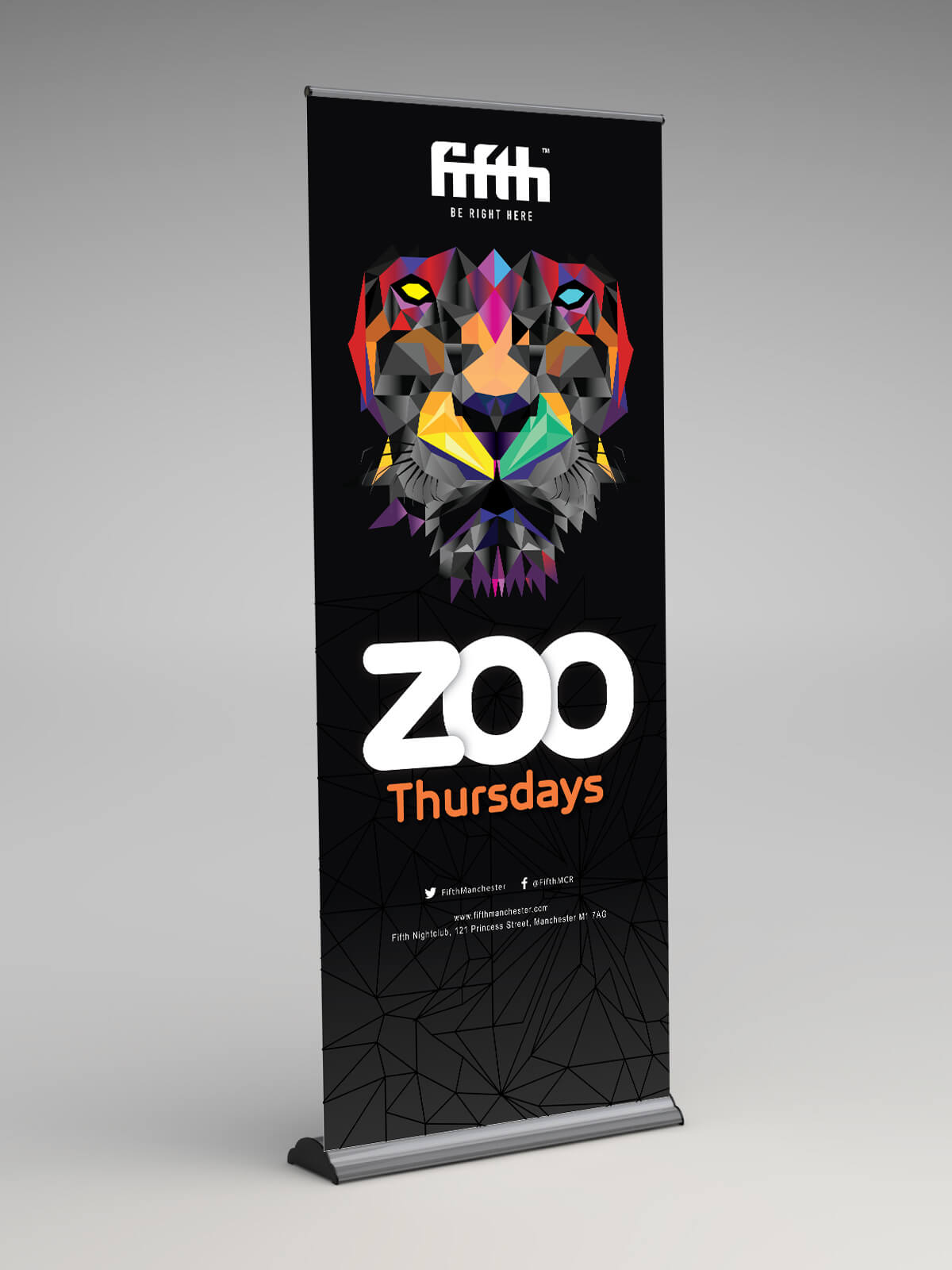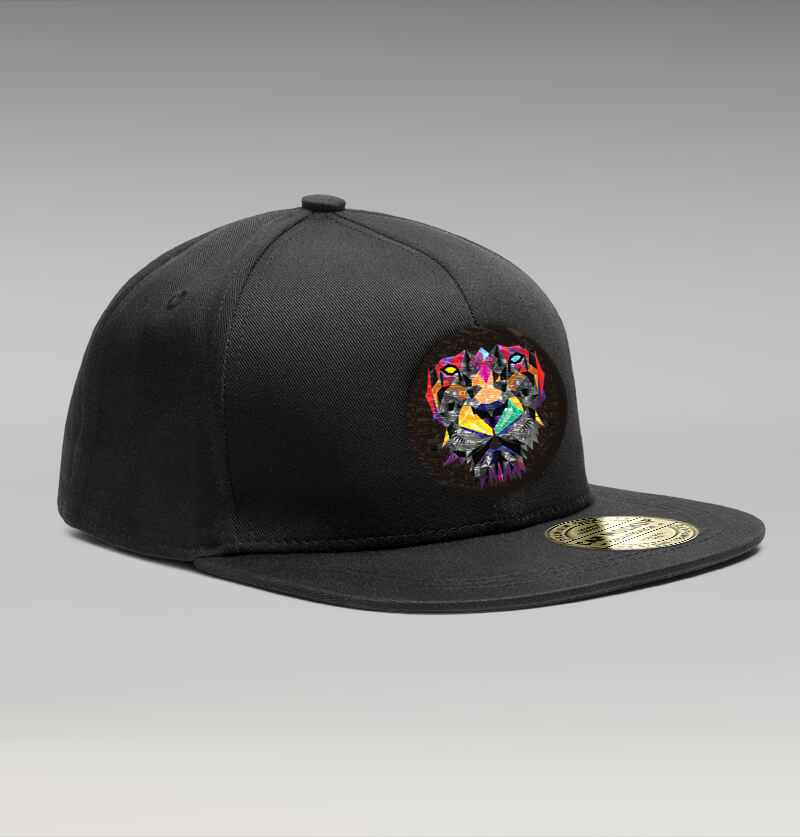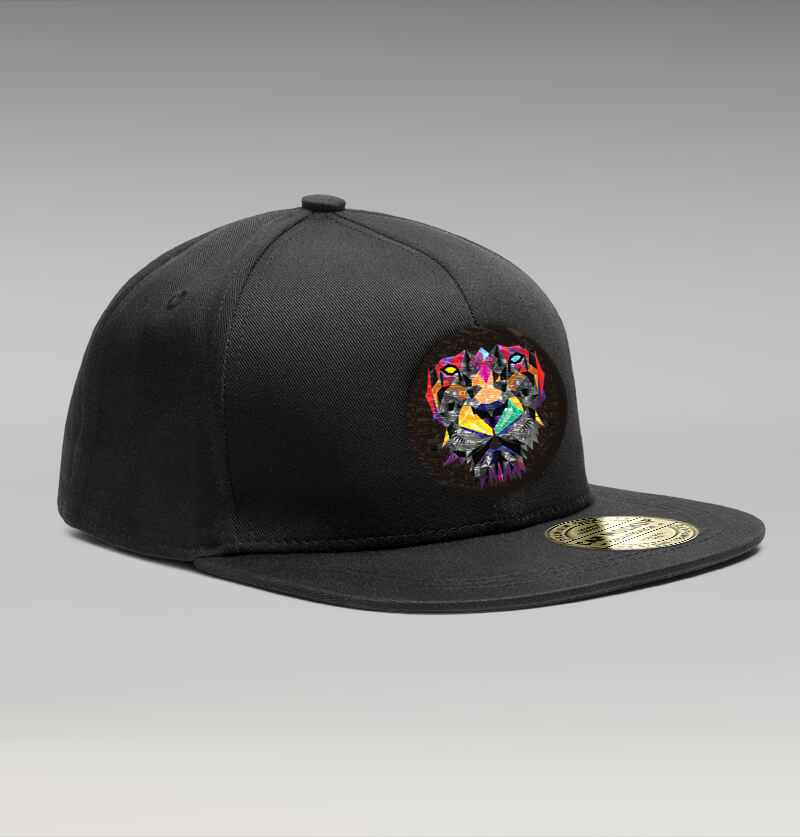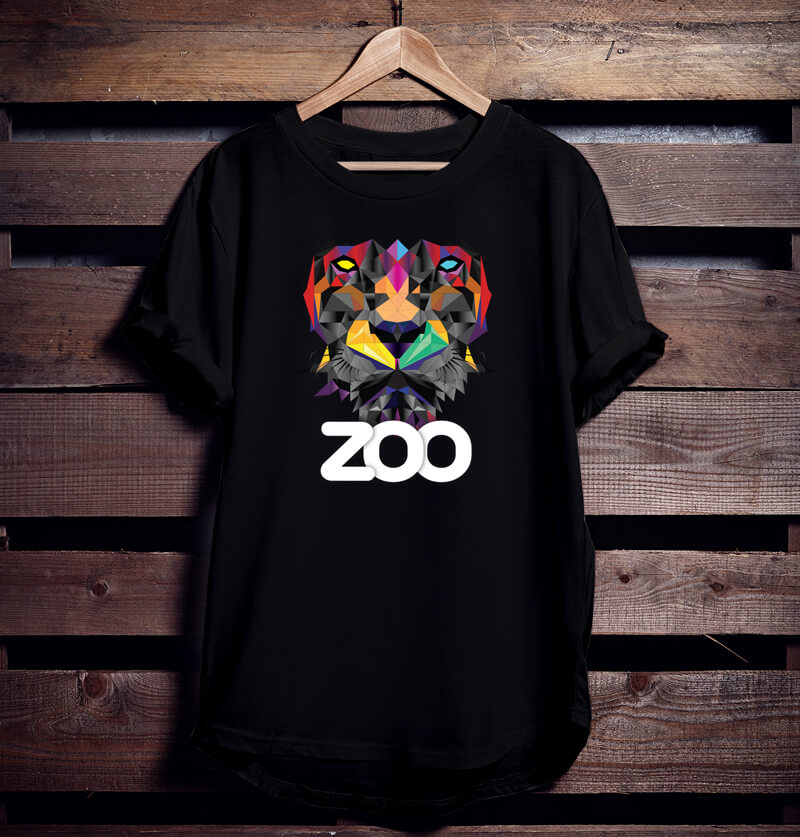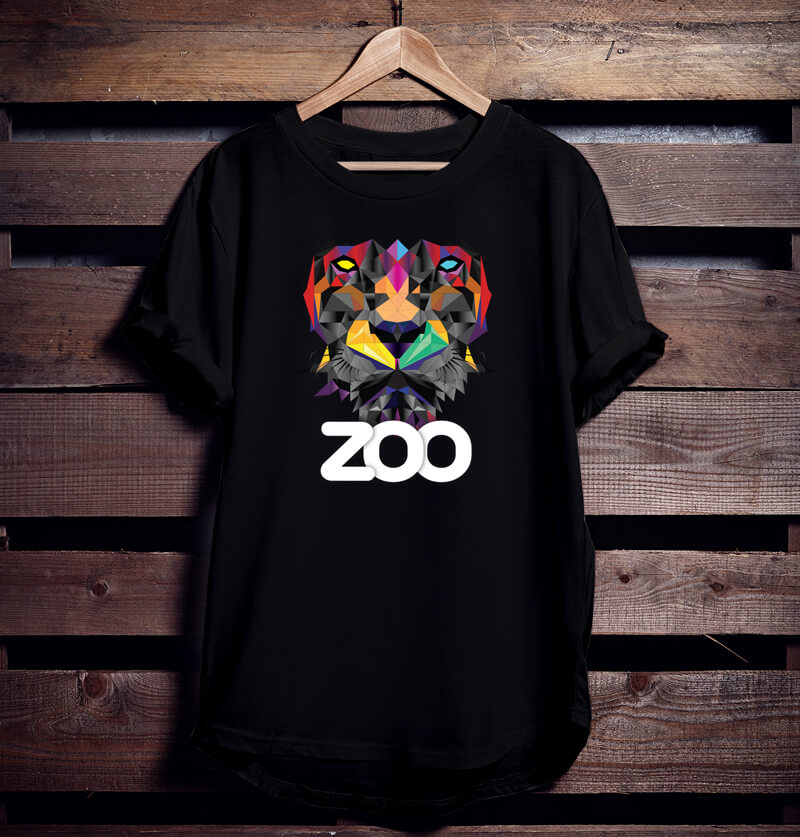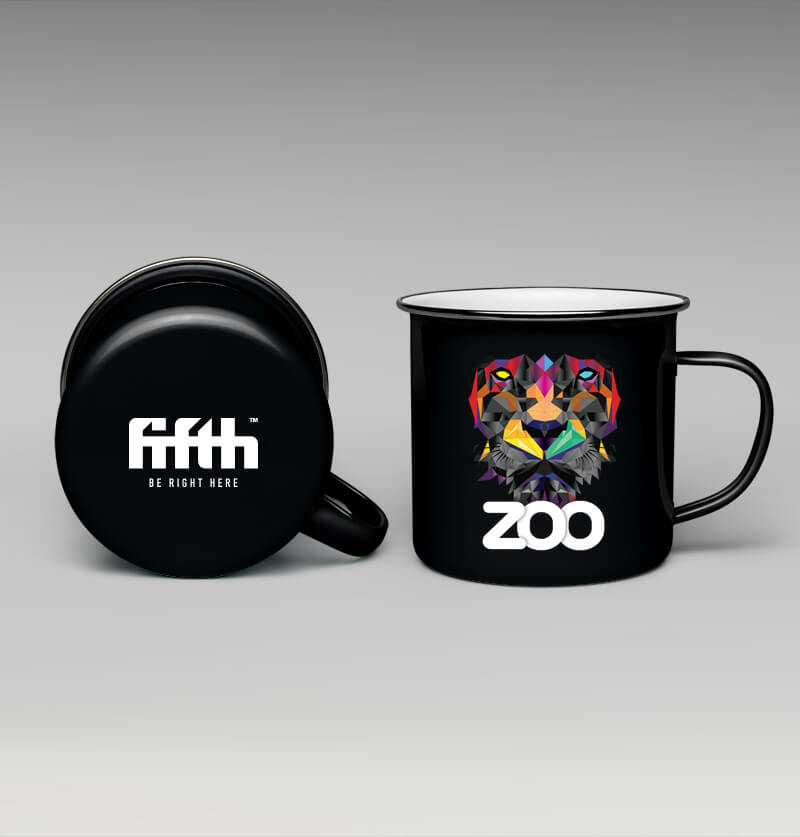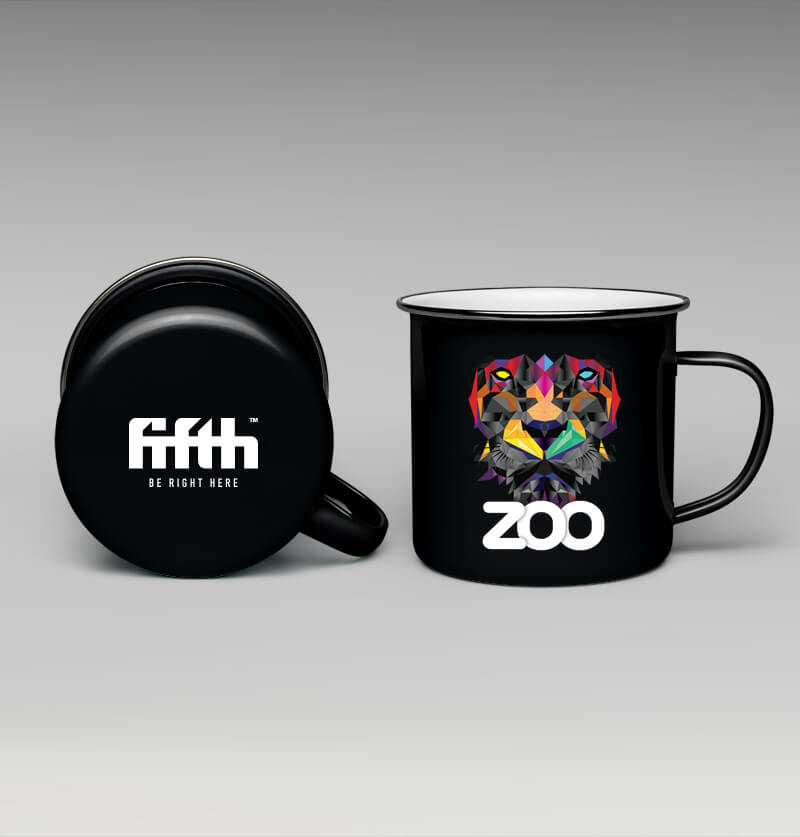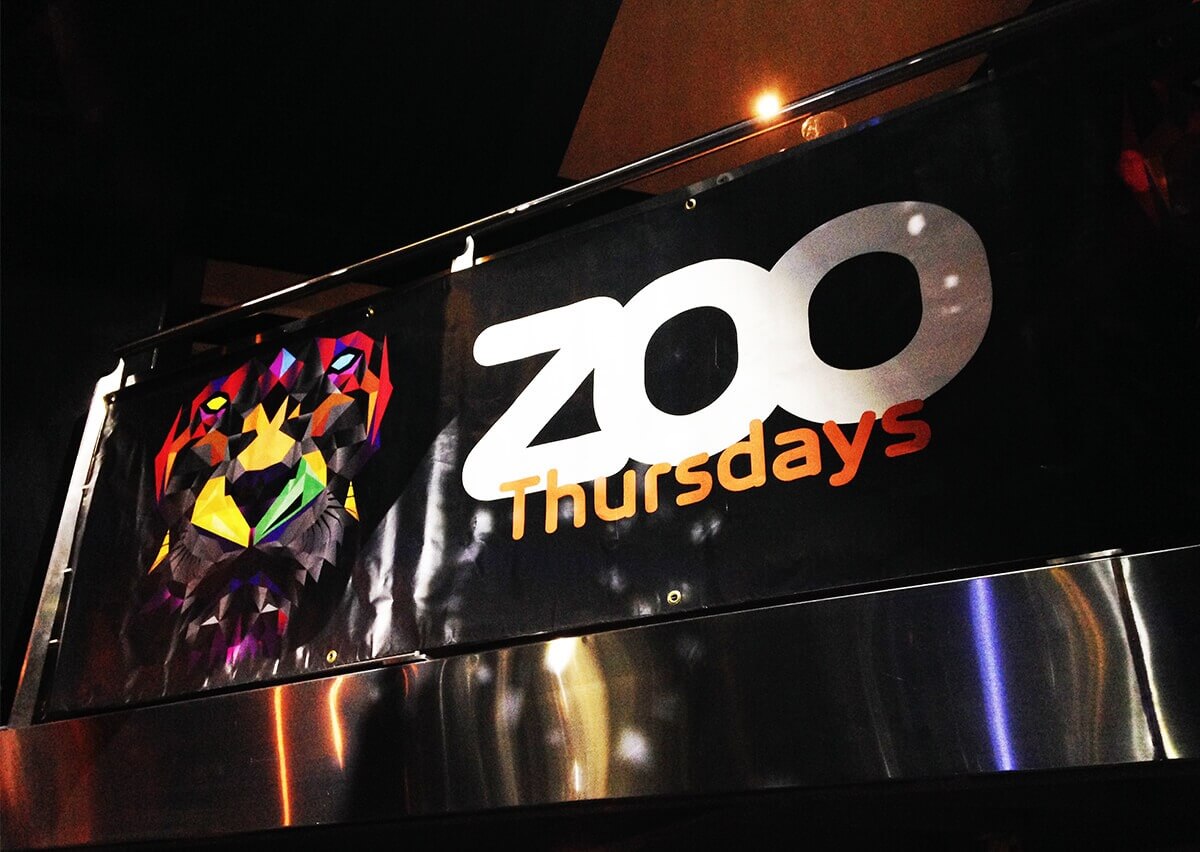 I created a geometric design for the lion to give it a contempory, futuristic feel. And then to add some chaos and excitment I added random colours to the triangles, this communicated how this club night plays a variety of upbeat popular current music. This placed on a dark background makes the poster look quite moody and cool. The large brightly coloured rounded font adds some needed fun to the poster. So there is a nice balance between cool and fun which is what Fifth Nightclub is all about. The Zoo brand was applied to both printed and digital collateral and looked stunning on black merchandise.
After Zoo Thursdays was launched online ticket sales increased by 25% and door tickets sales increased by 27%. The visual identity and designs for Zoo was much stronger, engaging and gave a true reflection of the club night.
Suzanne came back to us with one identity design that perfectly embodied our brief. I don't think I have ever seen something get unanimous approval in this business, but we all agreed without a single change required — everyone loves it. Suzanne was able to understand our market and our vision, creating a club night identity to take us there.
I believe her strengths lie in the ability to listen to her customer requirements and turn them into an amazing design. Her patience, attention to detail, and style is impeccable. 
- Fifth Nightclub