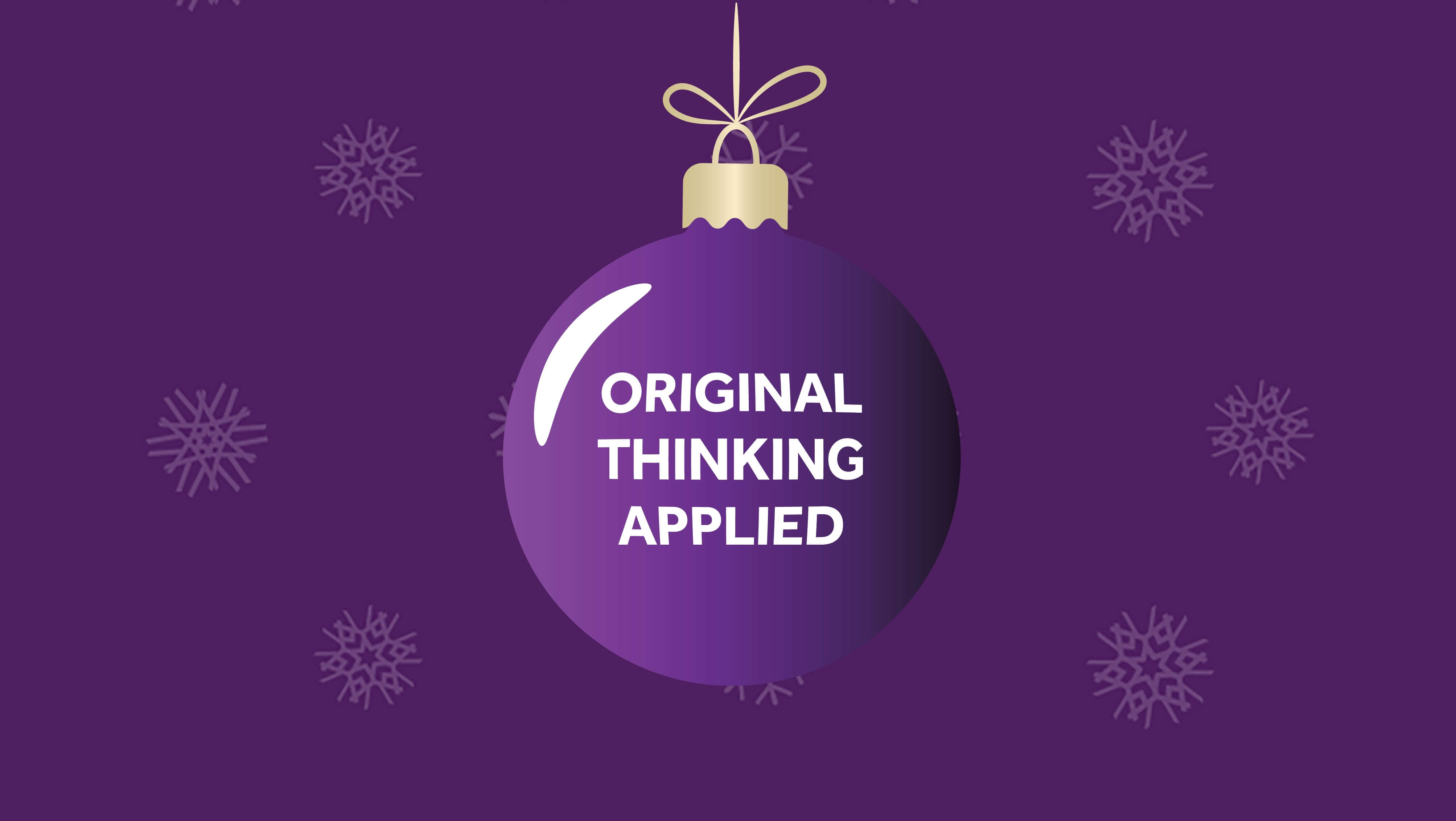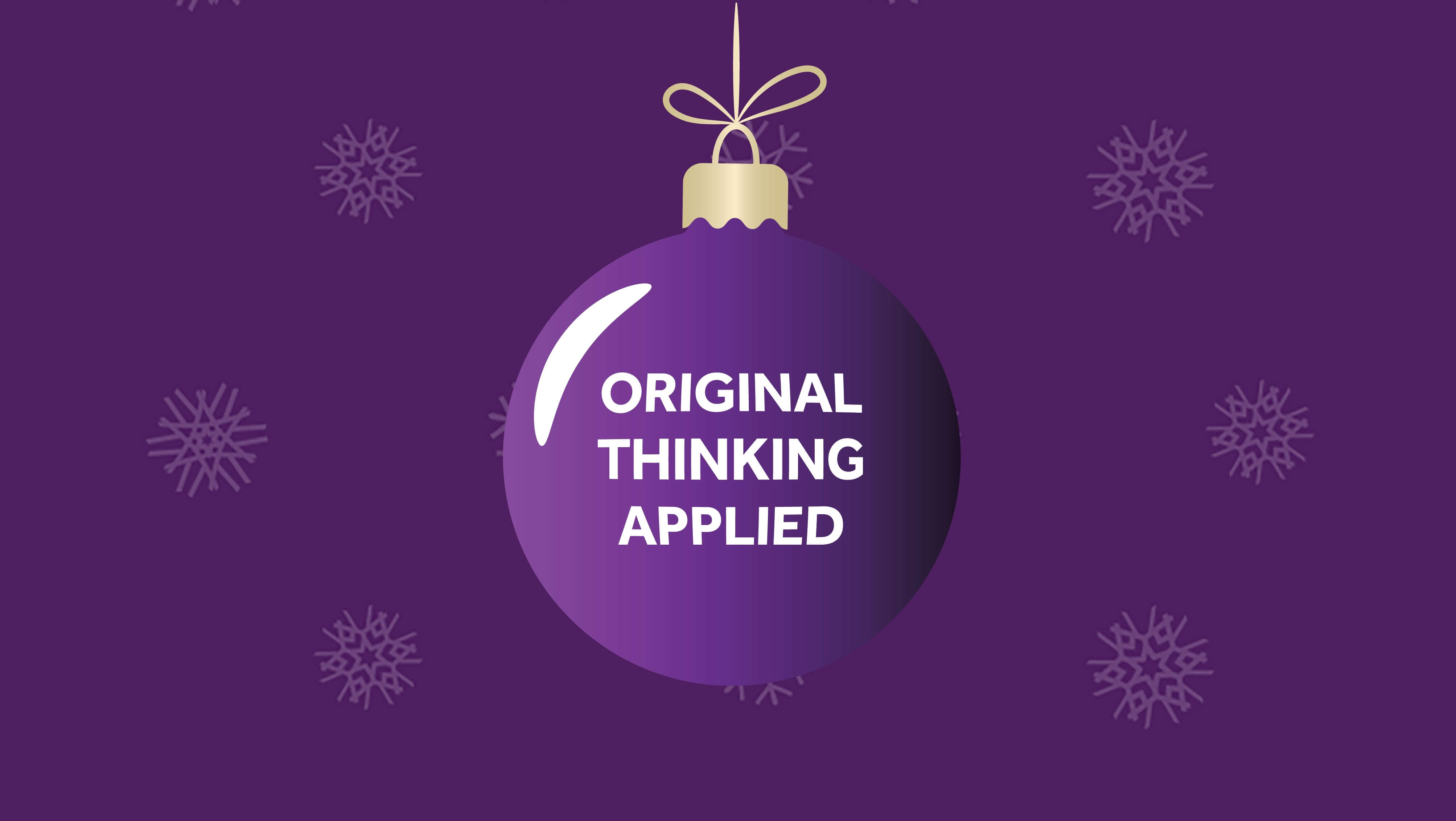 A quirky seasons greetings 'Stop Motion Style' animation for Manchester Business School to celebrate it's highlights
Alliance Manchester Business School was established in Manchester in 1965 as one of the UK's first two business schools. They are now the UK's largest campus-based business and management school. Research-led, they deliver industry-focused business and management education at all levels.
They say, 'At Alliance Manchester Business School, 'Original Thinking Applied' sits at the heart of everything we do.' It was up to me to create a seasons greetings animated gif and movie that celebrated Manchester Business Schools acheivements. This animation needed to be posted online, on social media and displayed in HD quality at their schools Christmas event.
After studying Manchester Business Schools brand guidelines I used their colours and fonts to create this fun and festive animation. To add to the quirky character of the animation I created it in the style of a traditional 'frame by frame' stop motion animation. This gave the animation a unique and quirky feel which is something different from the modern smooth motion animations that are widely seen online.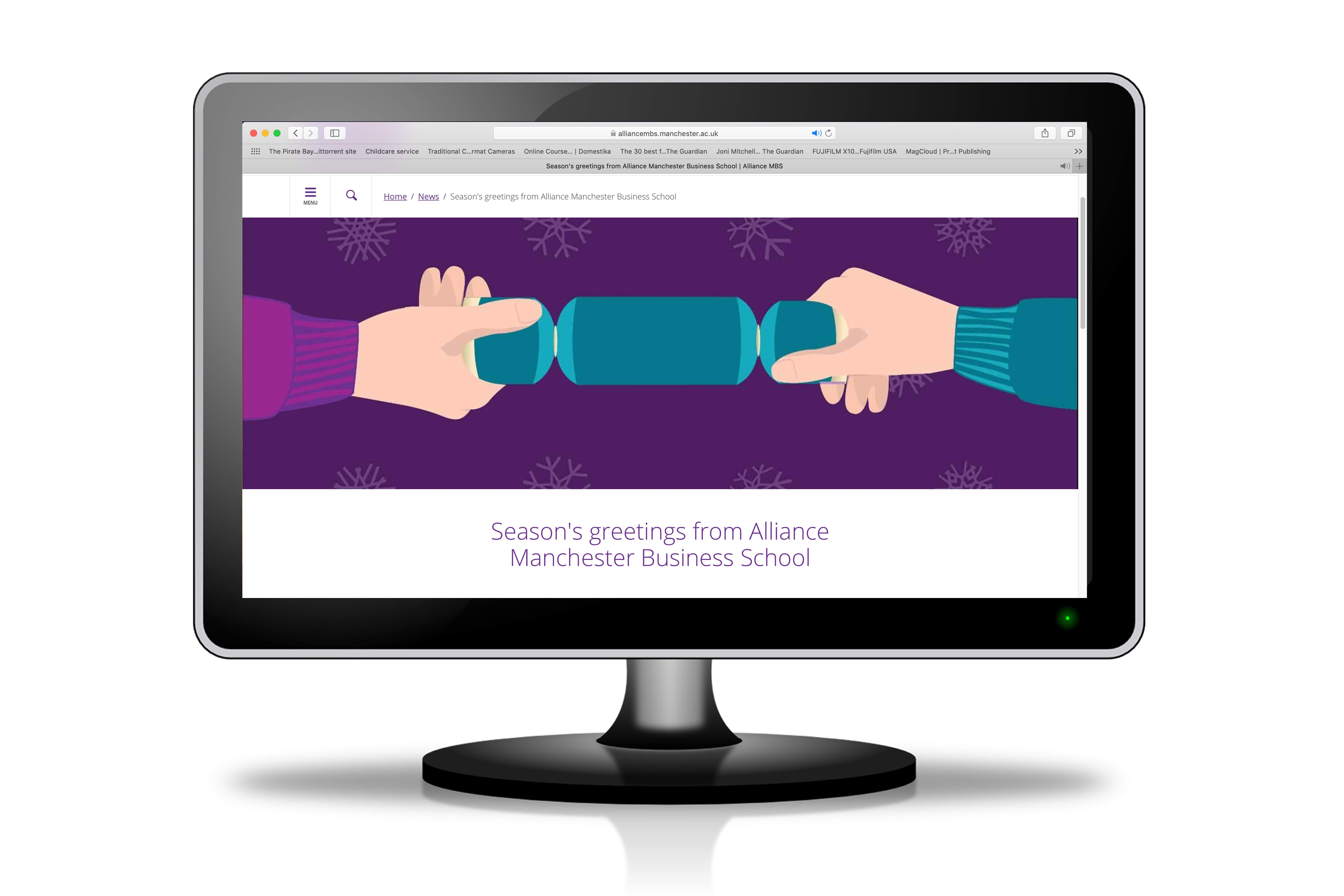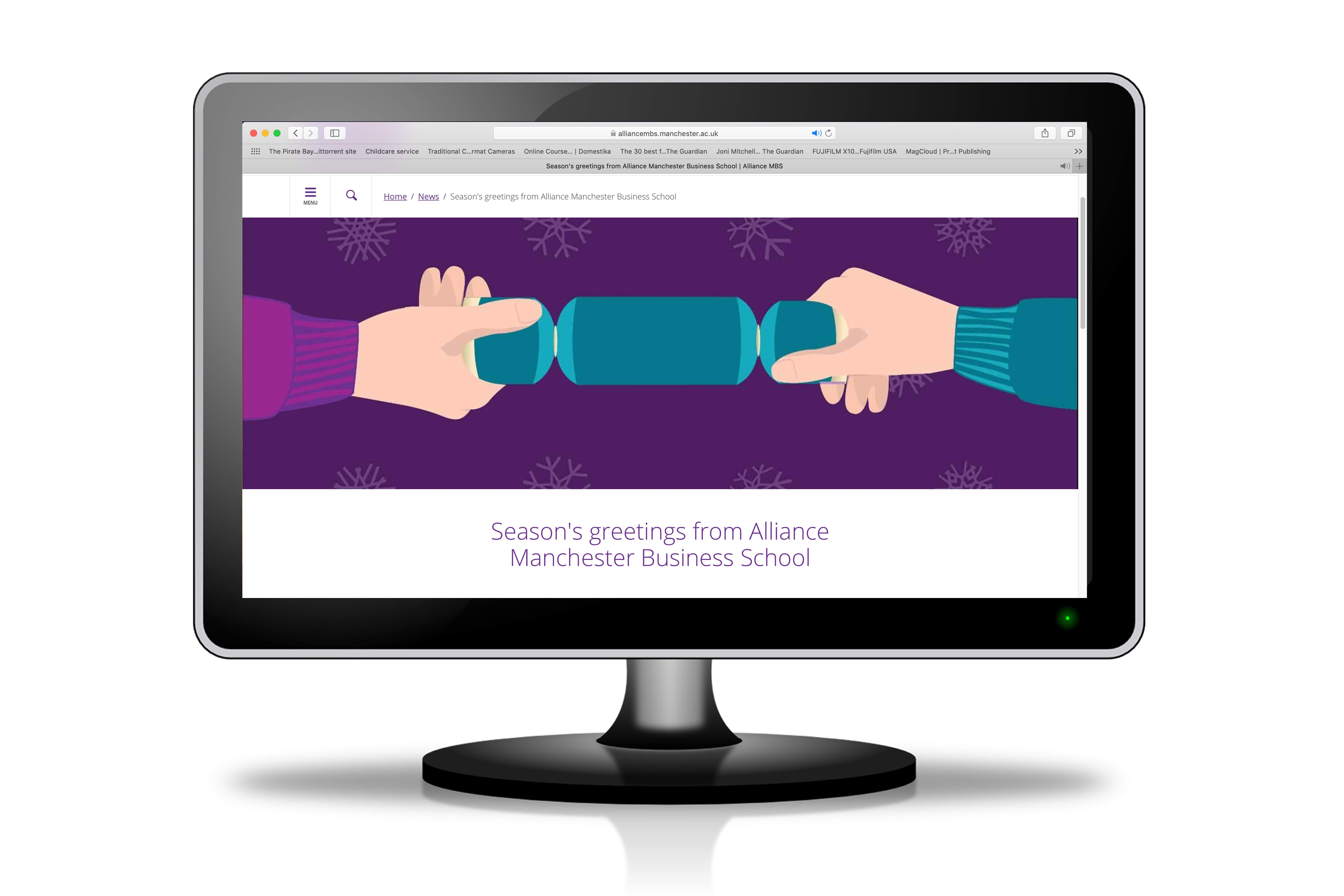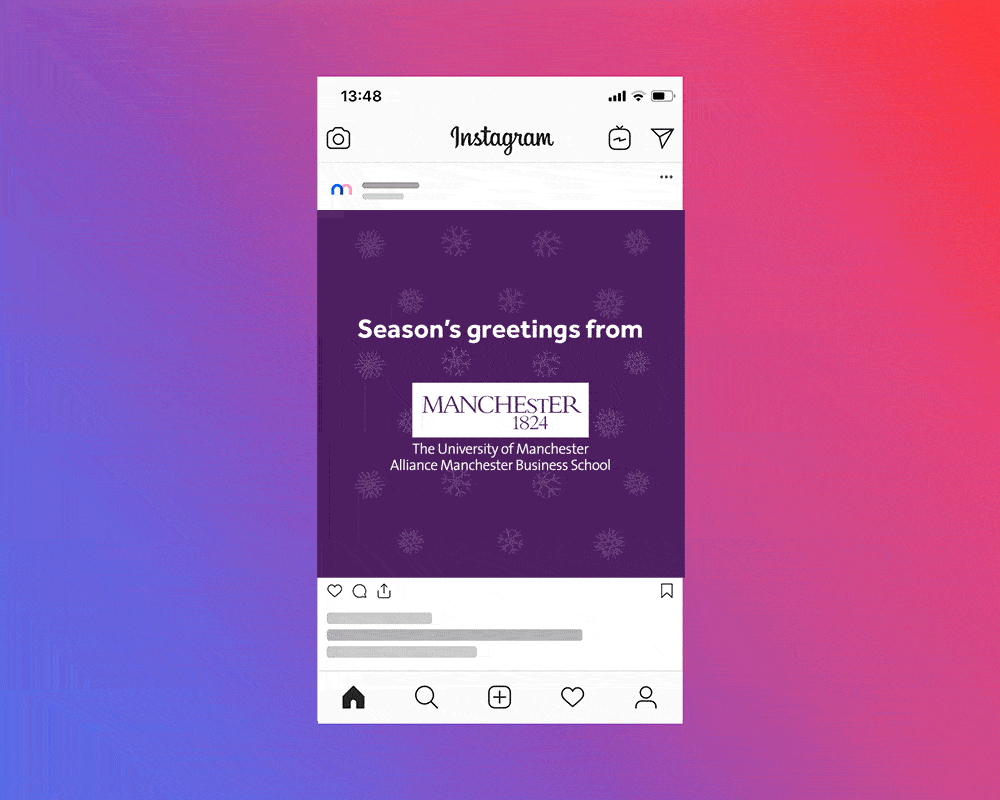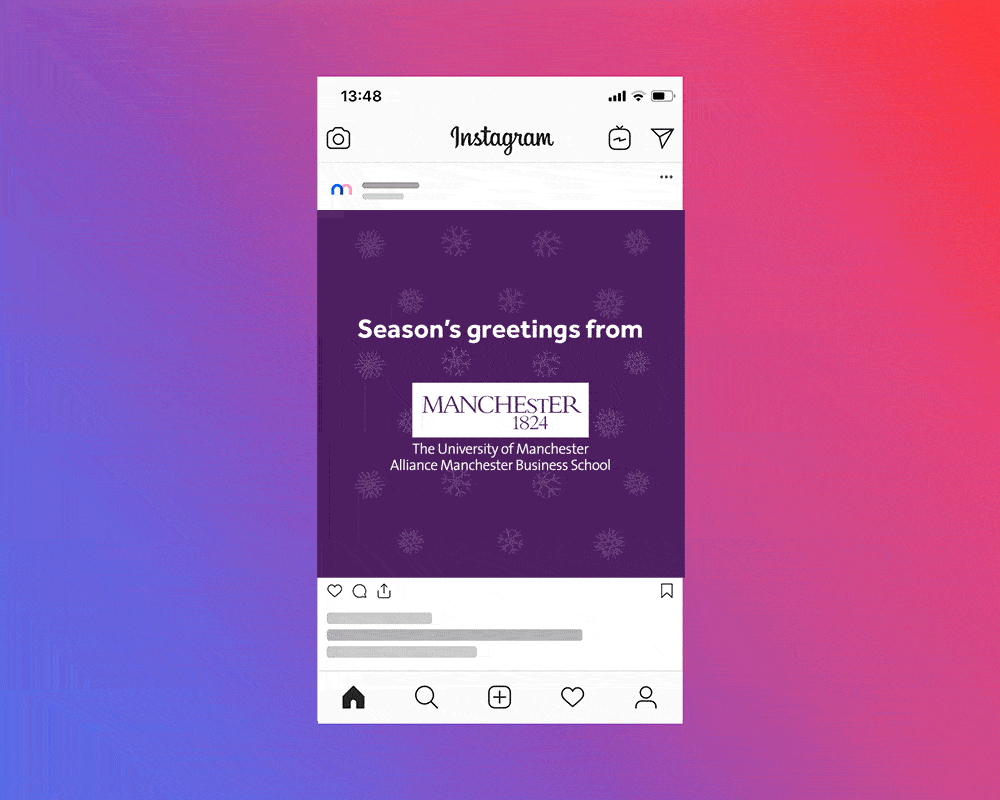 This quirky and eye-popping animation was posted online, on social media and was even displayed in HD quality on screens at an event. It is a unique and wonderful way to celebrate the festive season and Manchester Business School's highlights.