[unex_ce_button id="content_qwb2g4a4p" button_text_color="#000000" button_font="semibold" button_font_size="15px" button_width="auto" button_alignment="right" button_text_spacing="2px" button_bg_color="#c1c1c1" button_padding="15px 60px 15px 60px" button_border_width="0px" button_border_color="#000000" button_border_radius="0px" button_text_hover_color="#ffffff" button_text_spacing_hover="2px" button_bg_hover_color="#000000" button_border_hover_color="#000000" button_link="https://medium.com/@suzannemurphy" button_link_type="url" button_link_target="_blank" has_container="1" in_column=""]DESIGN BLOG[/ce_button]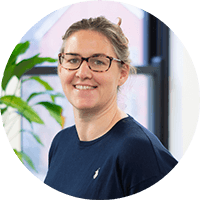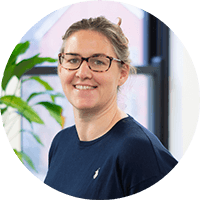 Welcome.
My name is Suzanne Murphy-Devenny. I am and a designer and illustrator born in Ireland and raised in Salford, UK. With 20 years of experience, I have worked with companies and organisations small and large providing services like strategy, brand identity, art direction and illustration.
I understand that branding and marketing is traditionally an area of concern for SMEs and tends to live in a file marked 'things we should be getting around to…'
But taking the plunge is a frightening prospect as the pitfalls seem ominous.
So who do you turn to?
Outside design and ad agencies are mysterious, expensive and also intimidating. But the alternative of employing someone internally may be more than you can justify.
I exist to fill the gap. I bring a stylish intelligent, high quality look and feel to your branding and promotional digital and print collateral. Some clients may have never had hired a designer, others are looking for a better alternative to their current agency. I understand the needs of SMEs, and I work hard to maximise every penny of your budget.
Why is visual identity and graphic design important?
In today's over-saturated world, businesses rely more than ever on having a strong identity and quality graphic design in order to attract new customers and build long-lasting relationships with them.
[unex_ce_mailchimp id="content_15rhnyeyx" placeholder_text="E-Mail Address" alignment="left" button_position="inline" button_spacing="0px" input_placeholder_color="#888888" input_width="span3" input_text_align="left" input_text_color="#000000" input_bg_color="#f0f0f0" input_padding="20px 30px 20px 30px" input_border_width="0px" input_border_color="#3a3a3a" input_border_radius="0px" input_placeholder_color_mouseover="#444444" input_text_color_mouseover="#000000" input_bg_color_mouseover="#e6e6e6" input_border_color_mouseover="#000000" input_font_size="18px" input_font="regular" button_text="Sign up for news" button_text_color="#000000" button_font="semibold" button_font_size="18px" button_text_spacing="0px" button_bg_color="#81d742" button_padding="20px 30px 20px 30px" button_border_width="0px" button_border_color="#000000" button_border_radius="0px" button_text_hover_color="#ffffff" button_text_spacing_hover="0px" button_bg_hover_color="#81d742" button_border_hover_color="#000000" has_container="1" in_column=""]//suzannemurphy.us2.list-manage.com/subscribe/post?u=79b5276305abc1f1afd62a493&id=d5cdca6f2f[/ce_mailchimp]
A little more about myself...
I'm a designer and illustrator who is diverse. My work is carried out across all platforms and with a multitude of clients. During my 20 years of experience working for agencies. organisations and as a freelancer I have worked for many different kinds of clients. I like to experiment with different approaches to the design problem and like it this way because then I am free to be inspired by others while learning and exploring new ways of doing things.
One week, I get to work on a visual identity project and the next week, I'm designing an App for digital start up. That's what I wanted in a career. I especially love projects where the client wants me to give it my voice, my hand and my personality.
Every designer wants to work on new and exciting things, that's a given. However I am most interested in understanding how big and little improvements drive a business forward, and know how to balance these things to create big impact. I can come up with big ideas AND I know how to get them done. I am also passionate about solving problems, and not just the exciting ones.
Thanks for visiting my website. I believe that design and illustration is a language in constant change. I love doing what I do, and always look forward to learn and evolve. I am passionate about creating clever, graphic responses and portraying beauty from simplicity and typography. From idea generation through to production, I have a wealth of experience at creating, leading & delivering projects with distinctive visual communication.
In this website I'm presenting a selection of works that collect the range of styles and themes that define better what I've been doing till today. I'm looking forward to see what we will do together tomorrow.
I have a BA (Hons) in Graphic Design and Interactive Media from Liverpool John Moores University along with an MA (Hons) in Creative Technology from Salford University.
I live in Prestwich, Manchester, UK.
Latest from my Instagram
Posting my playful work and whatever inspires me in the moment.
It looks like you either have no or a wrong access token.
Please go to Semplice -> General Settings and setup your access token.
Error Message from Instagram: Unsupported request - method type: get
[unex_ce_instagram id="content_3aoiy7fww" count="33" span="span3" is_fluid="no" remove_gutter="no" target="lightbox" random="disabled"][/ce_instagram]