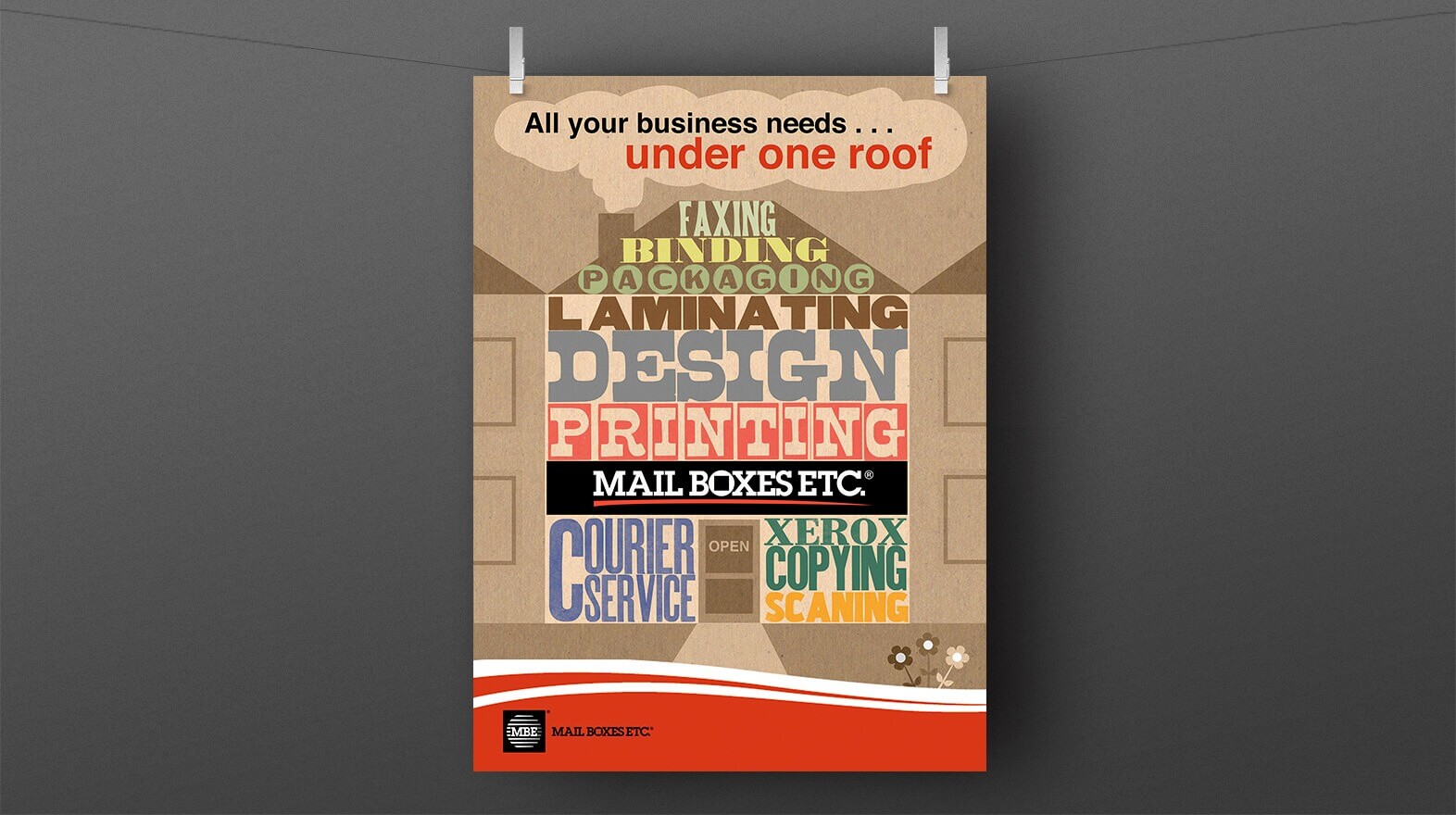 Refreshing Promotional Materials
These designs were for a unique business service which included a Mailboxes Etc franchise and a Printing.com franchise in one shop on the Didsbury, Manchester high street.
They provide couriers, postage and packaging service from the Mailboxes Etc department and printing, copying, scanning and much more from the Printing.com department. It was my job to design advertising and marketing materials to let people know about the services they provide in an eye catching way which would appeal to the art and culture loving community in Didsbury.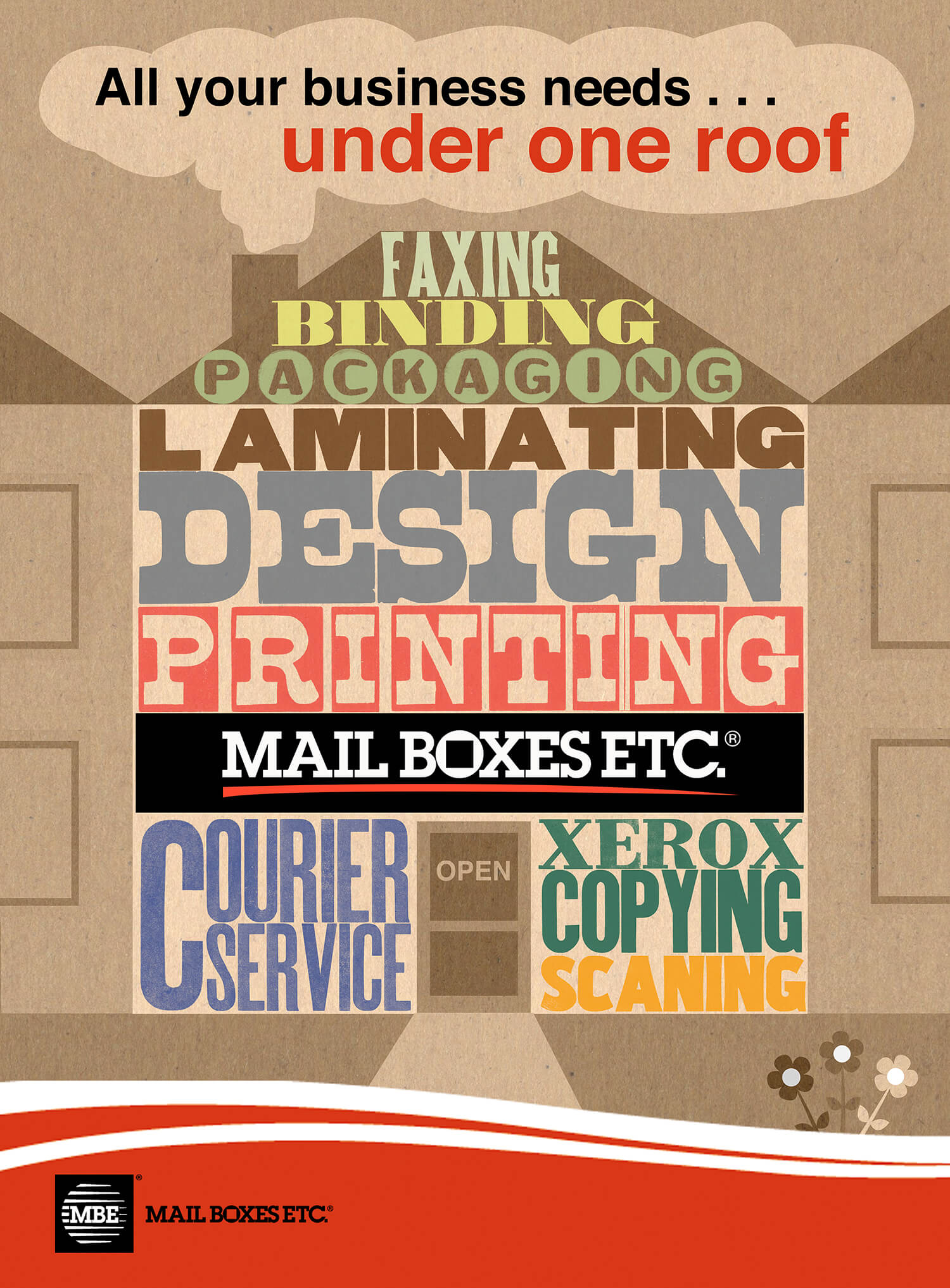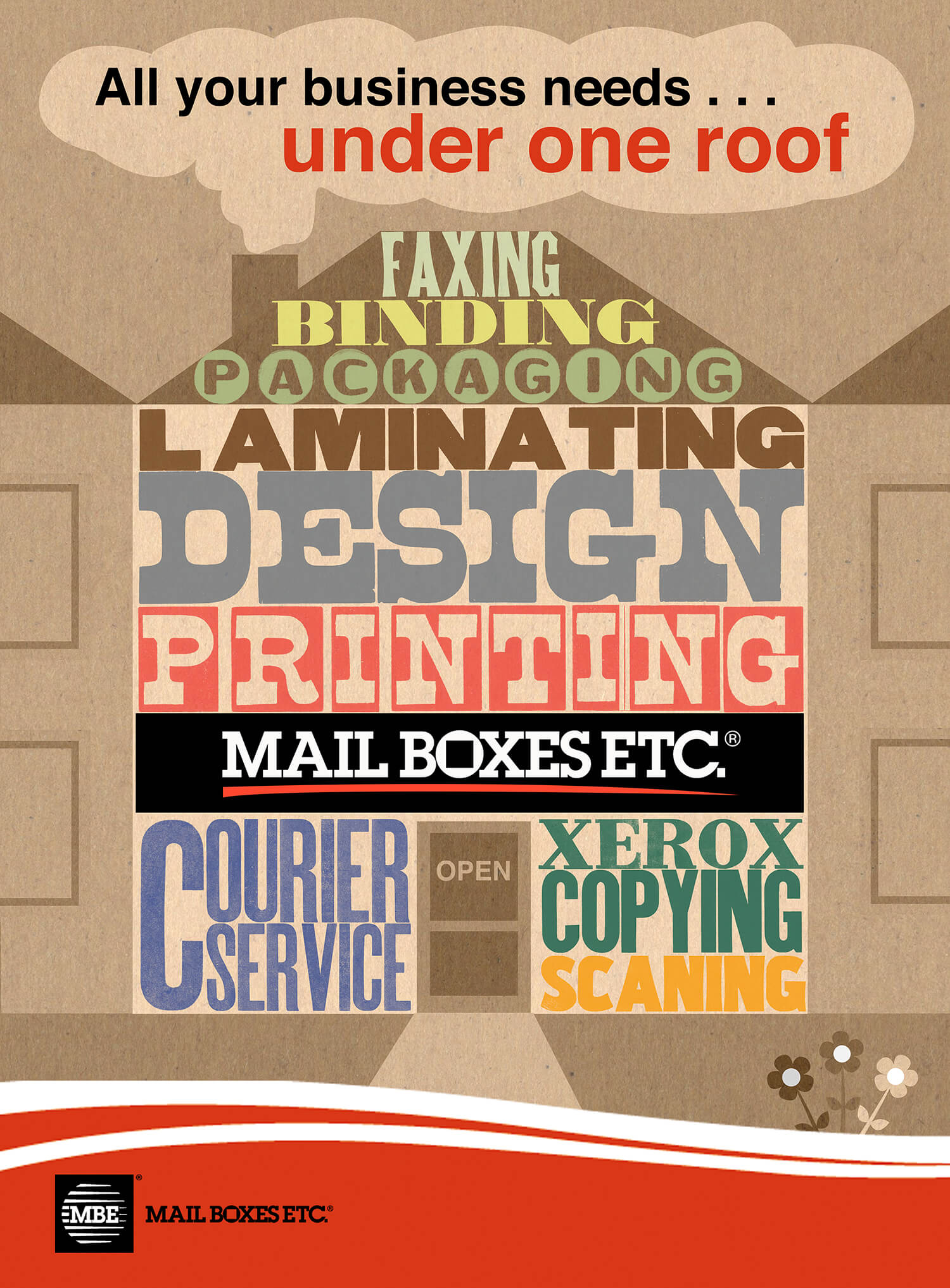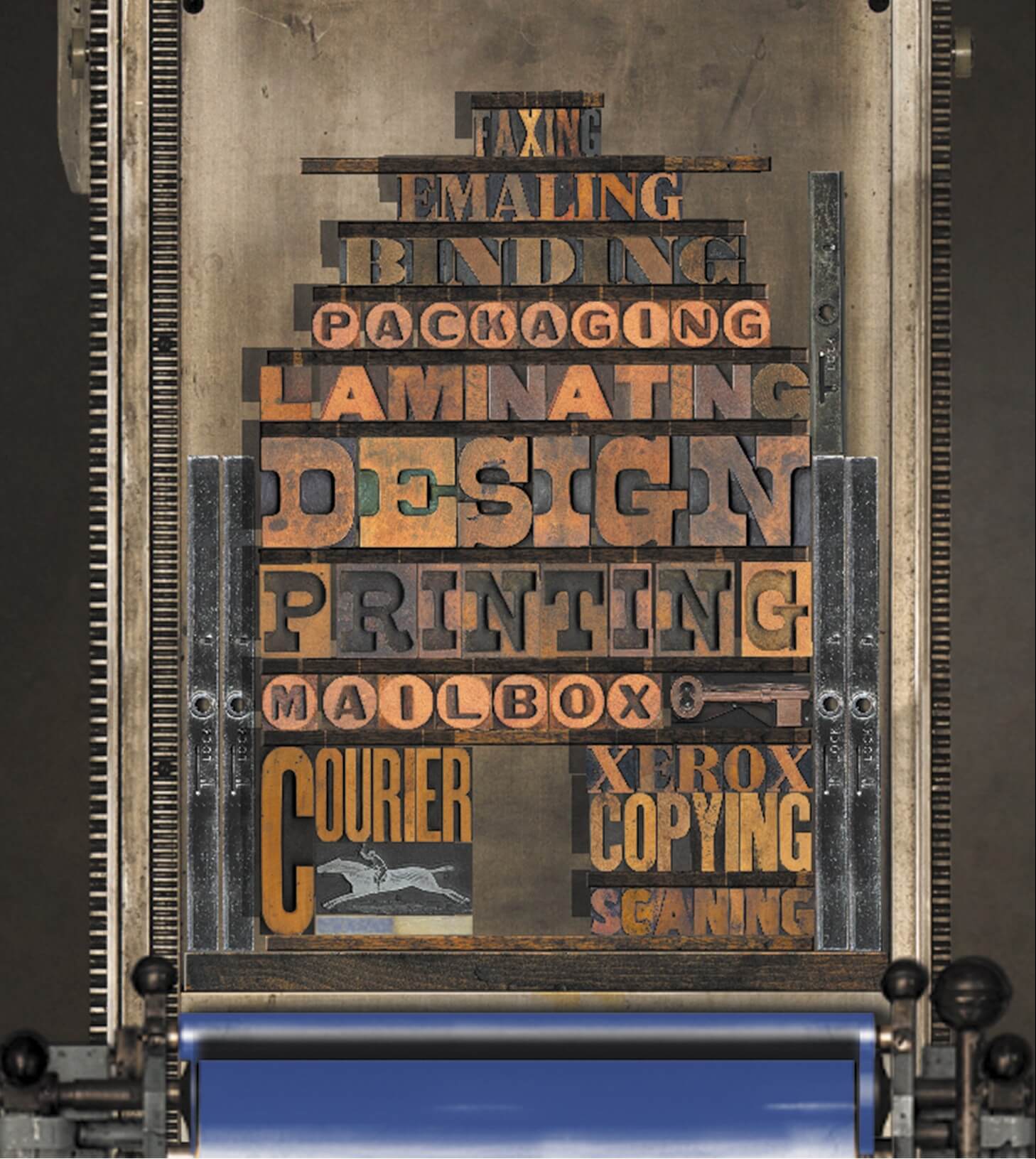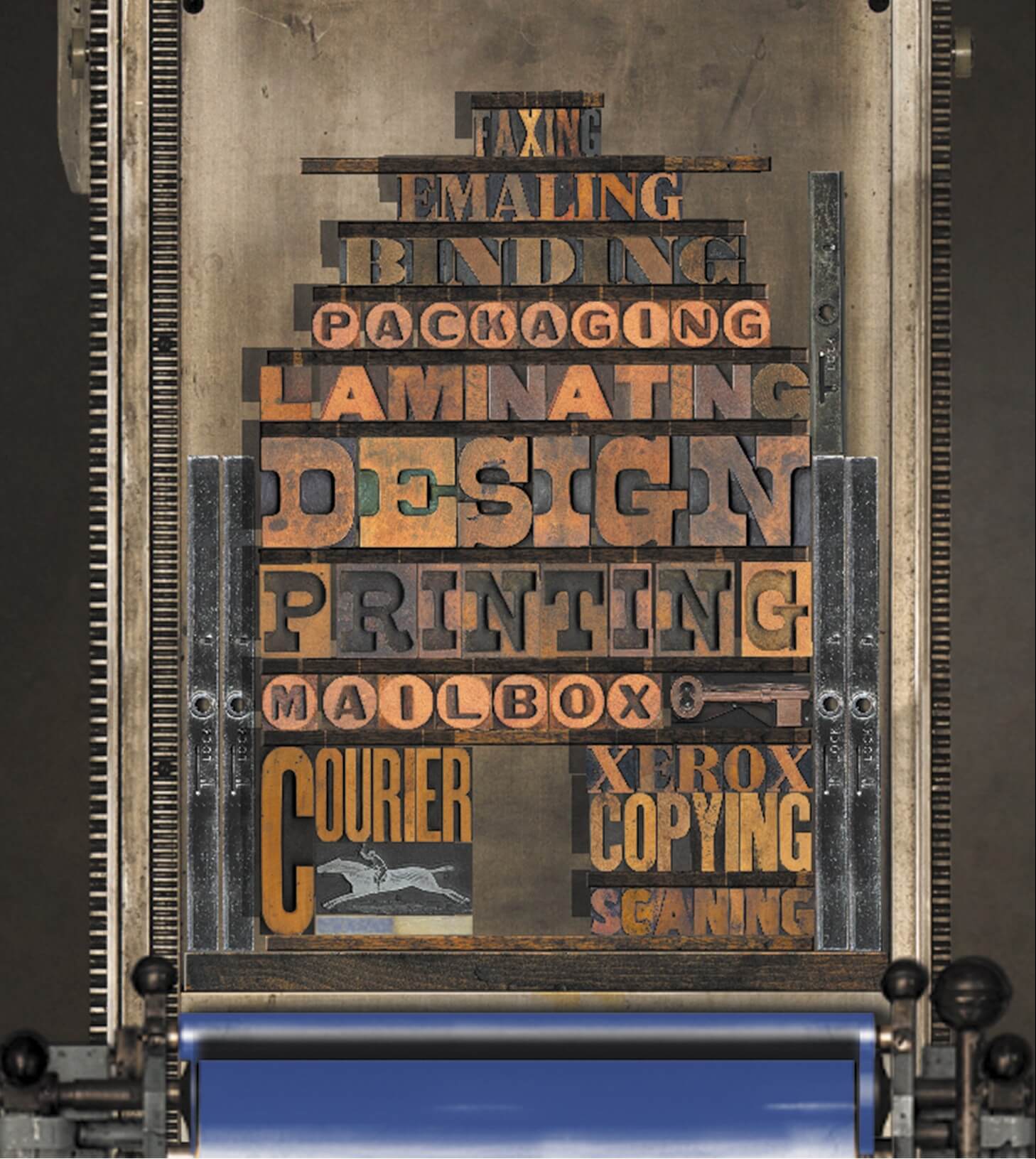 I designed these large scale posters to promote a Mailboxes/Printing.com franchise in Didsbury, Manchester, UK.  The store manager at the time who came from a marketing and copy-writing background gave me the line "All your business needs under one roof". From working at the shop and chatting to customers he discovered that most of them did not understand that they have two franchaises in one store and that they offered such a wide variety of services.
I created the posters in an inventive way using the LetterMpress app on my iPad to get a an authentic letterpress style. I felt that this approach was appropriate because it has a bold independent feel and is nostalgic for the way that print shops would work using a Letterpress. Also the inclusion of the brown paper look relates to the postage and packing that the shop does. The shop was placed in the middle of the houses show that it is an important part of the community and communicate how important local printers are local business' and regular working people even in this digital age.
I was told by the area manager of the store that the Head of Mailboxes Etc. UK, Simon Cowie said that he was "very impressed" when he saw the original posters. A great response from the head of such a large national company.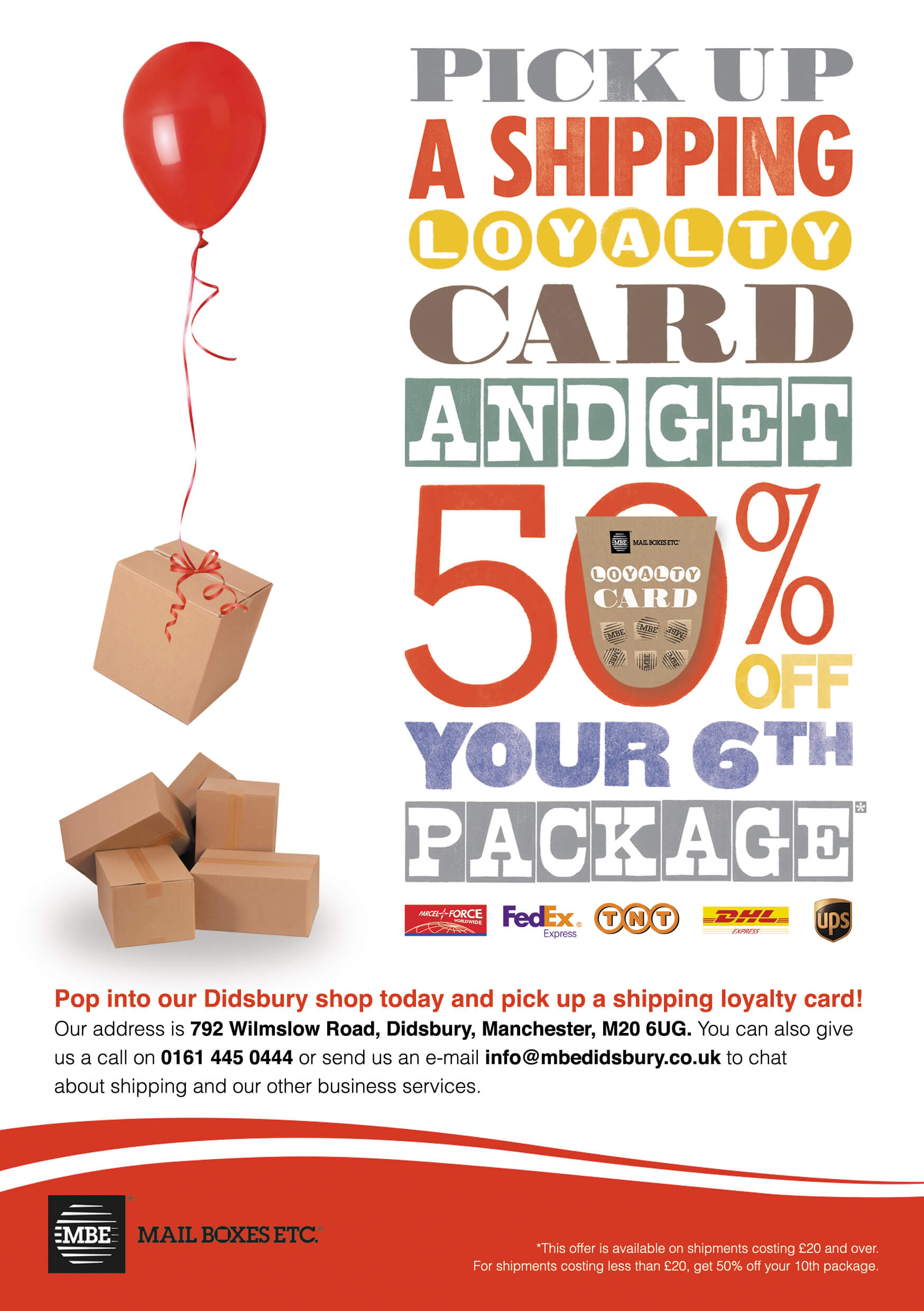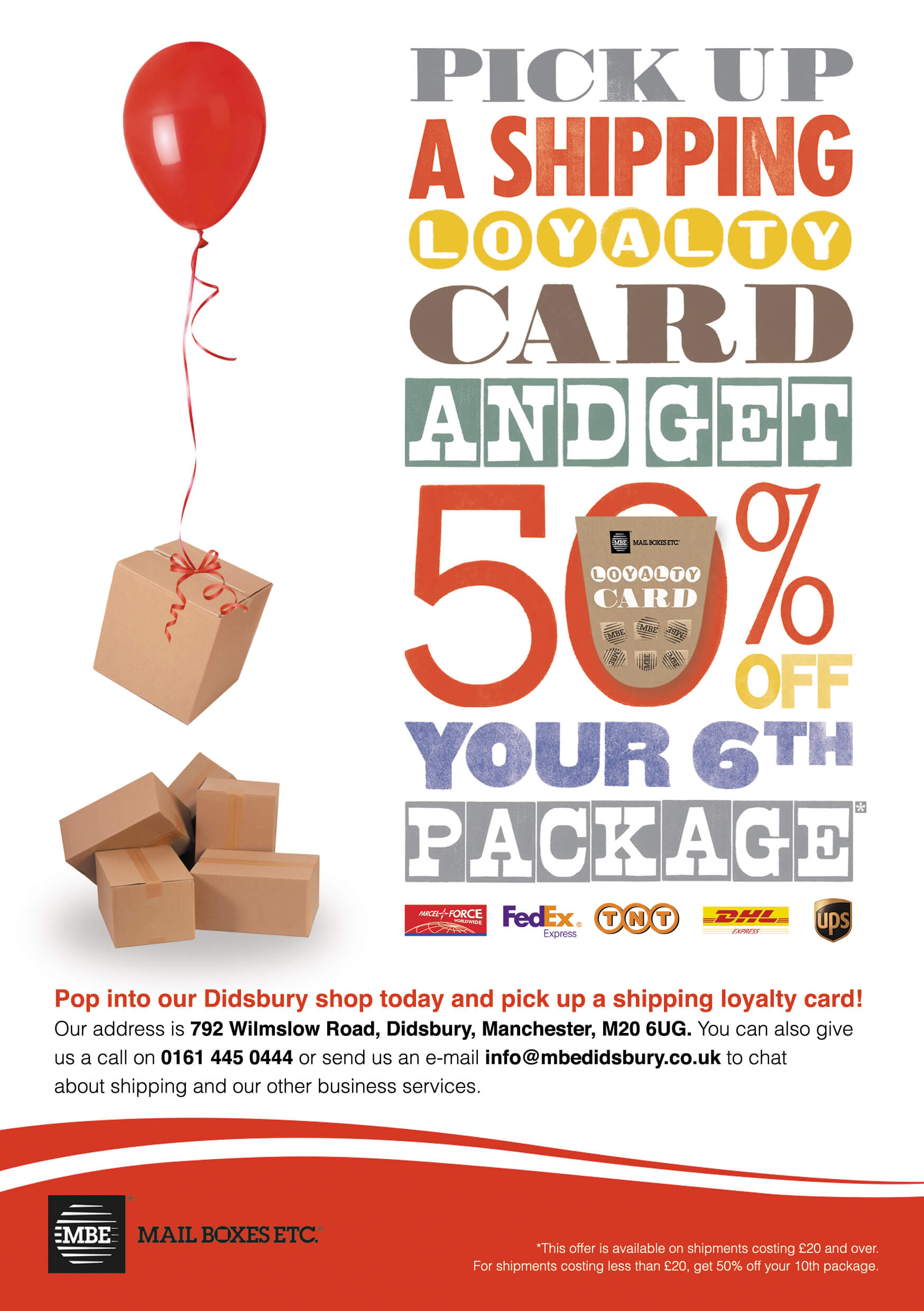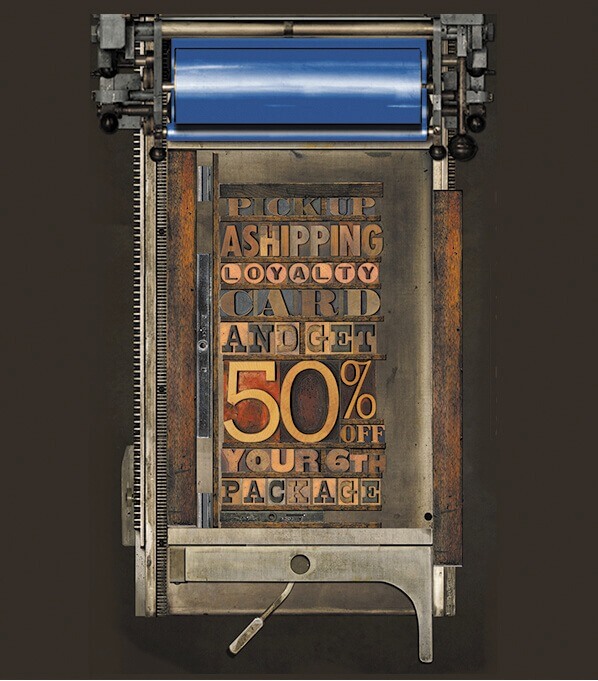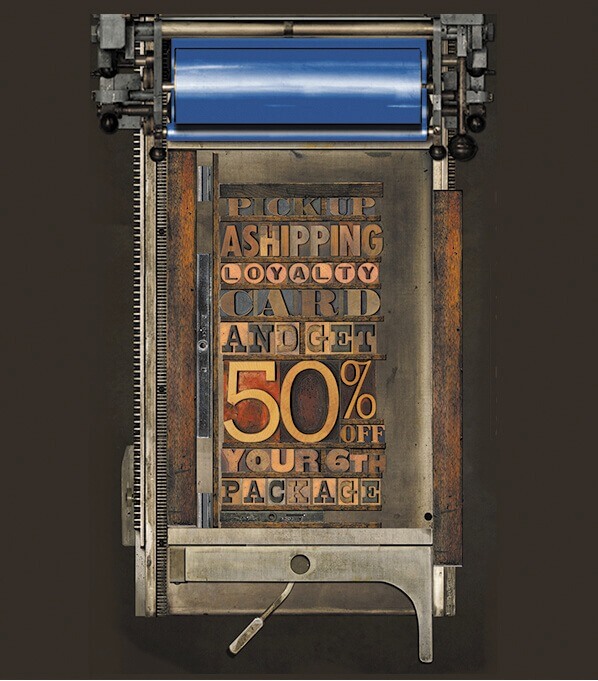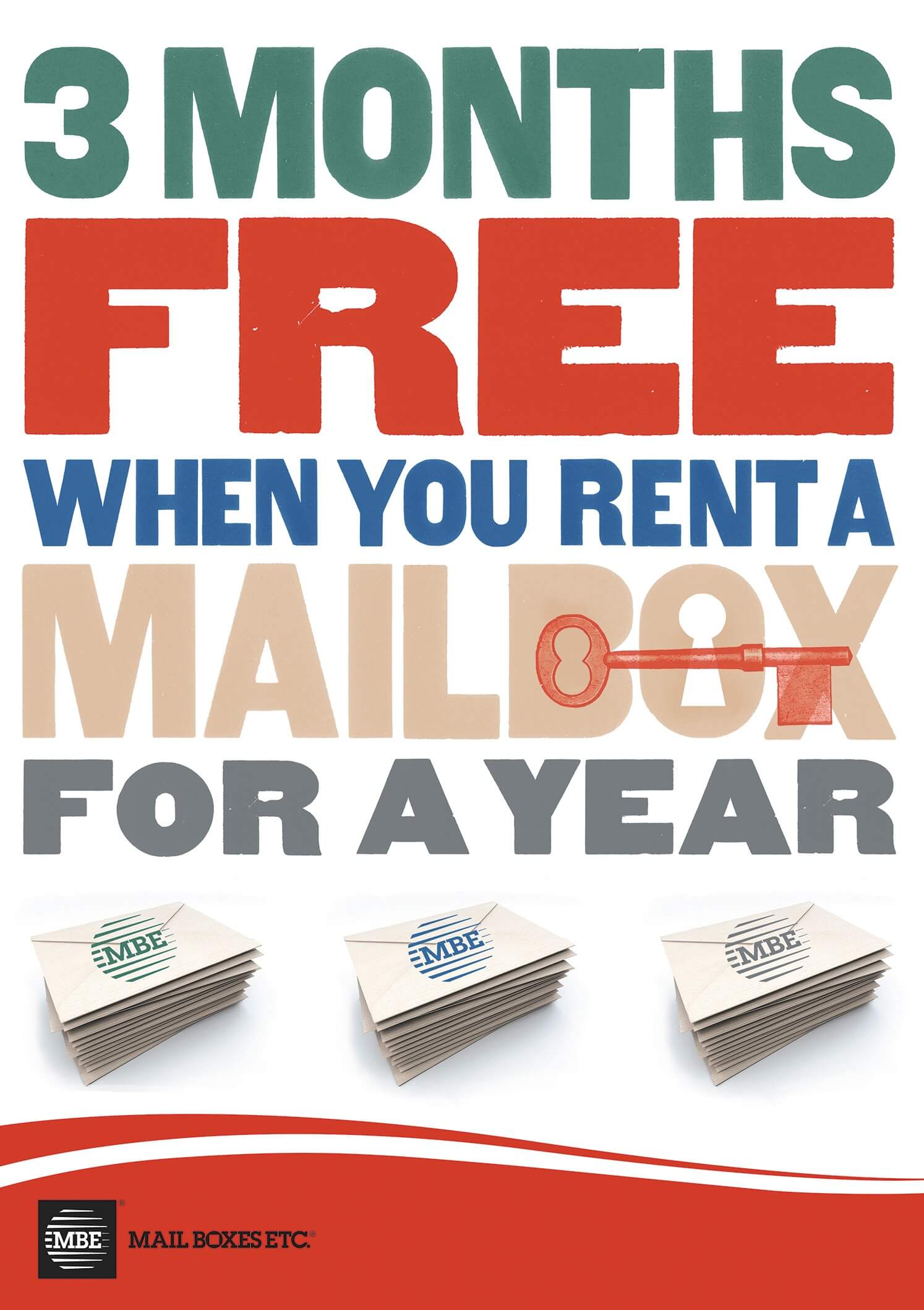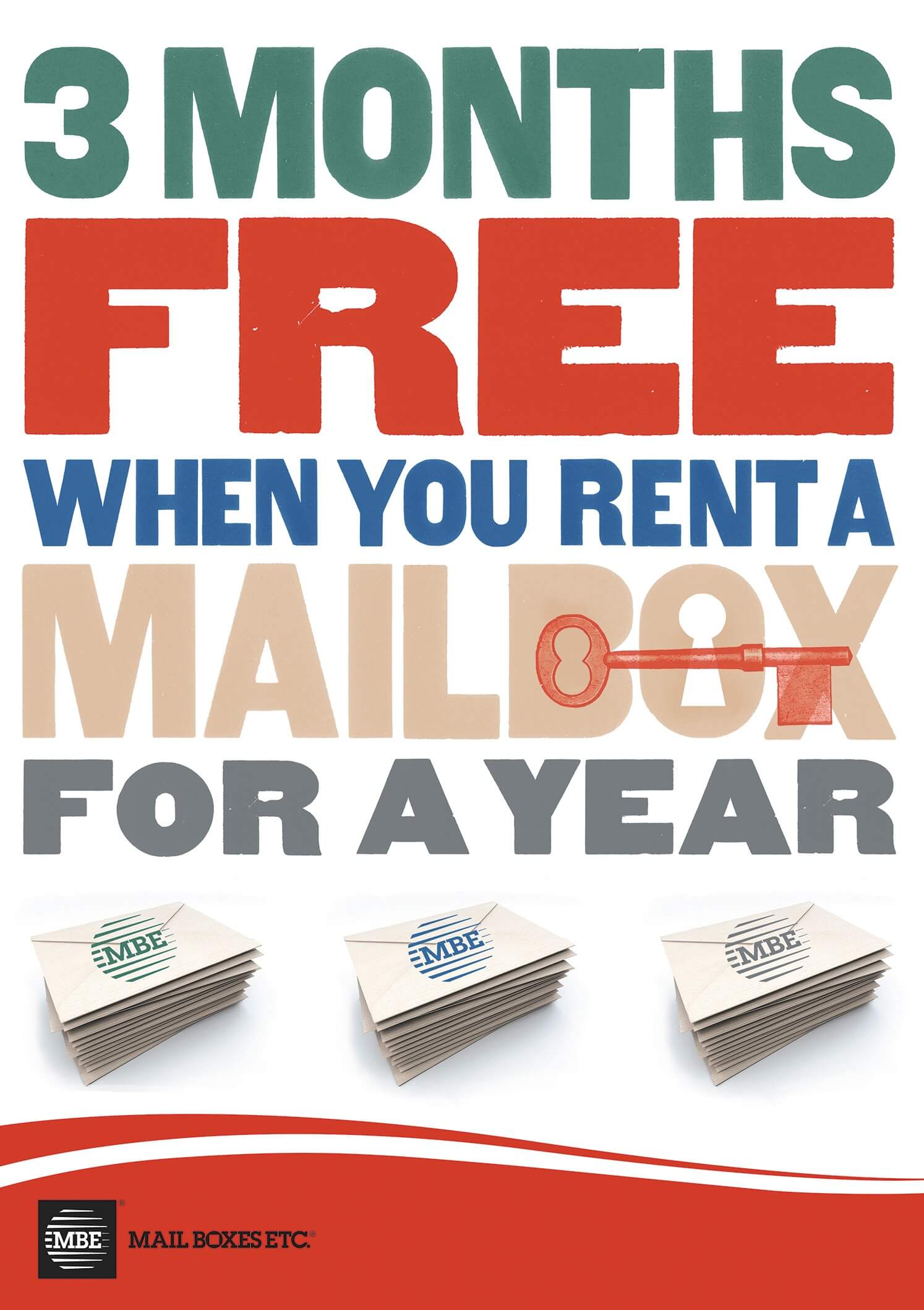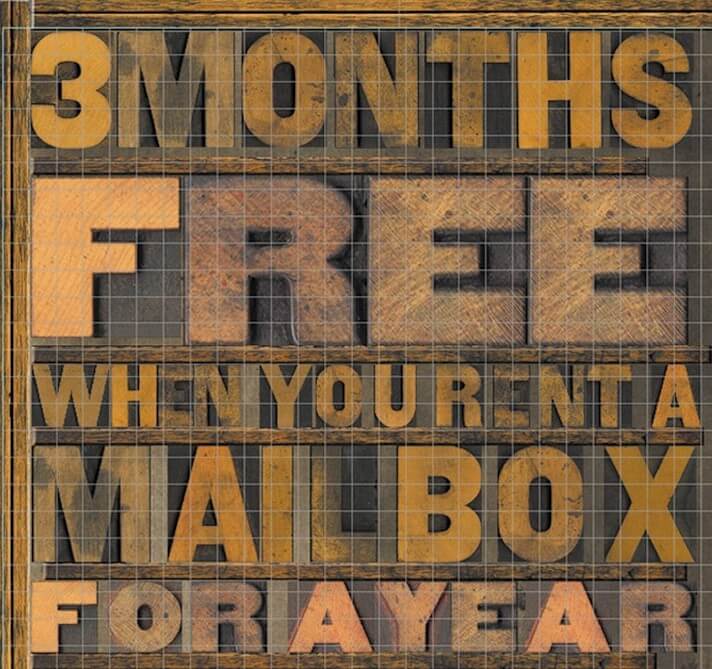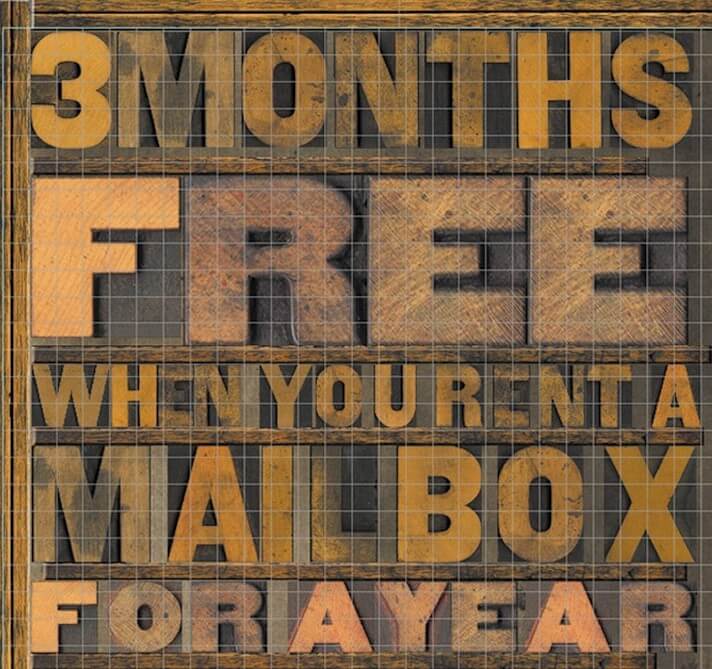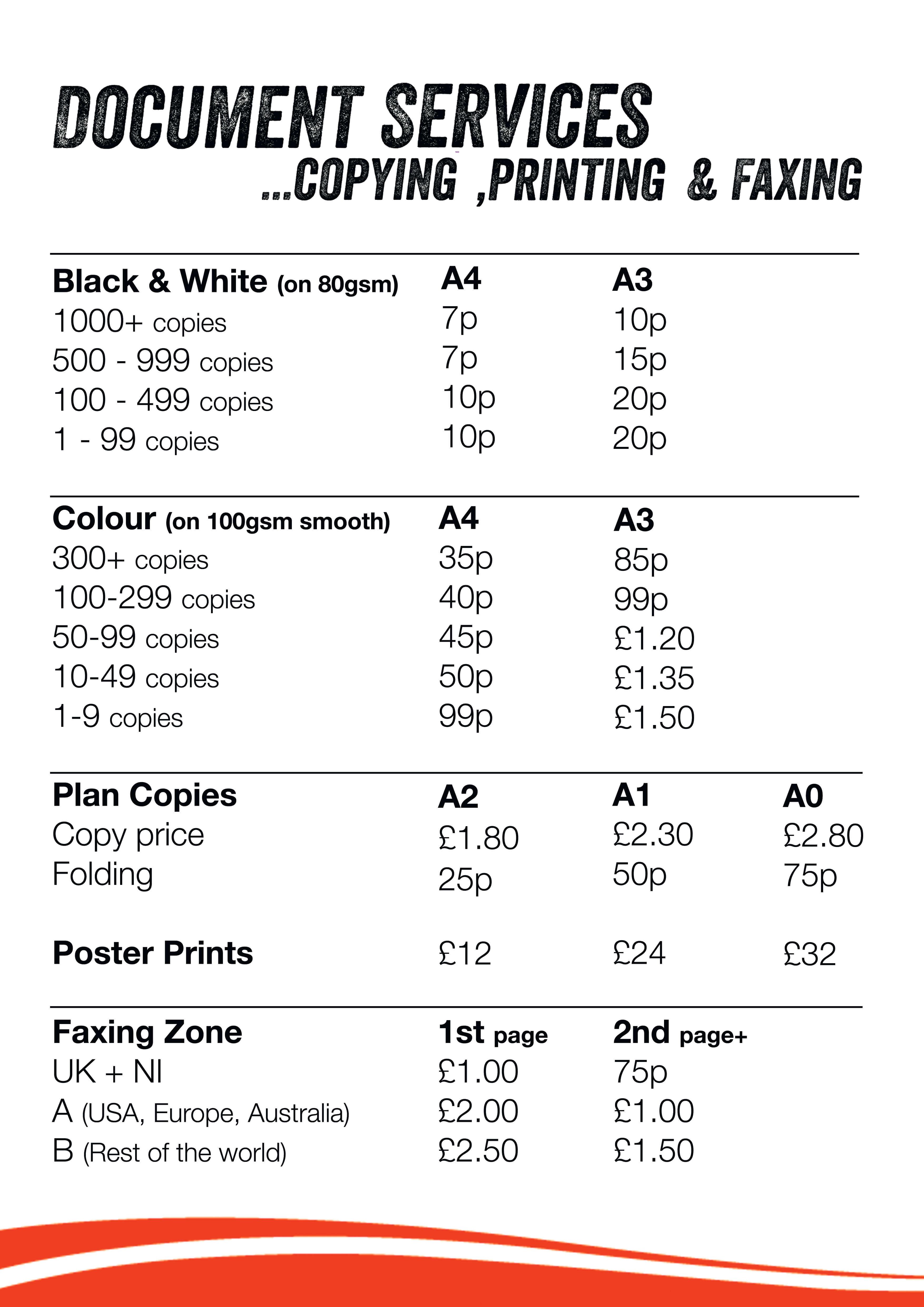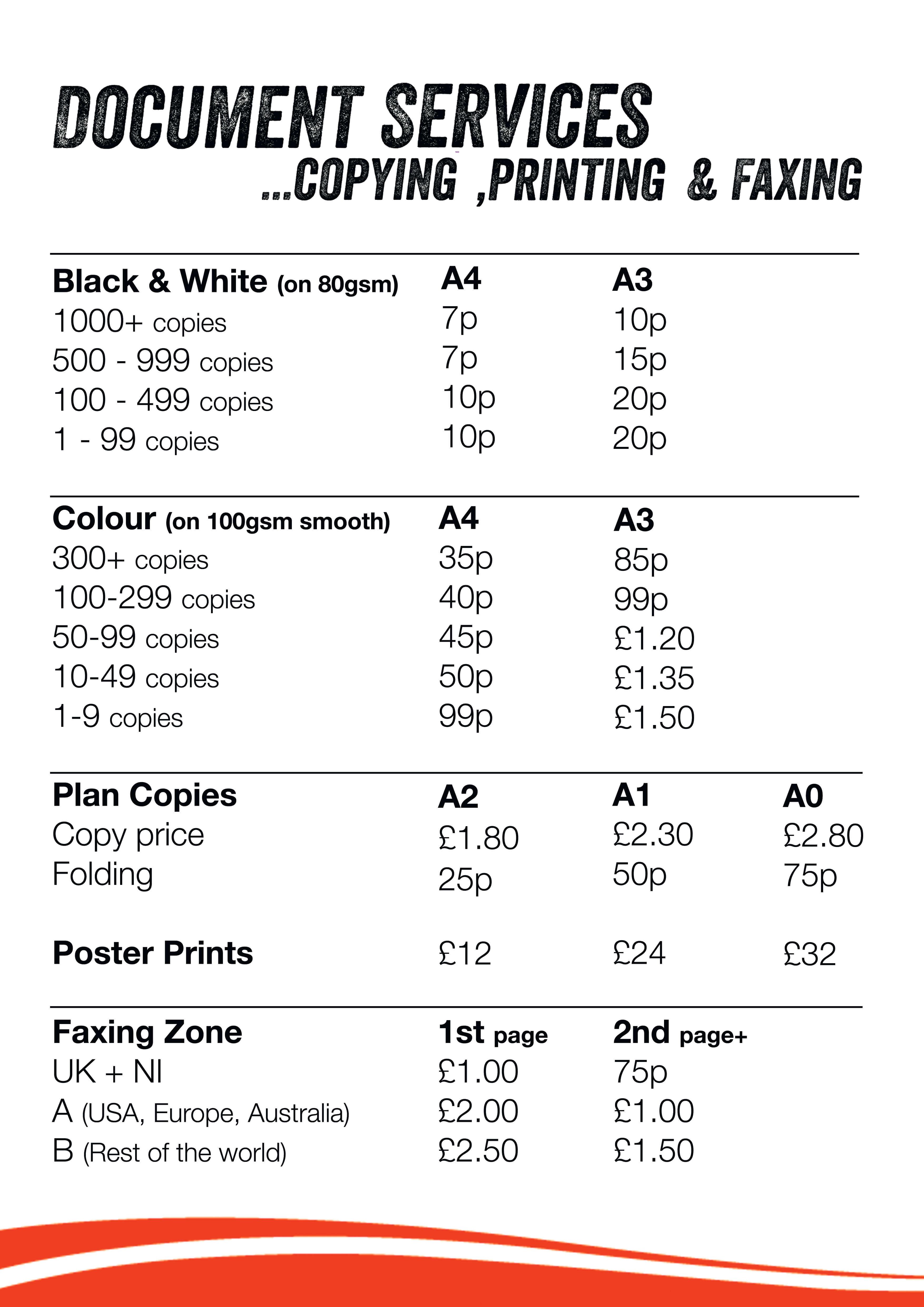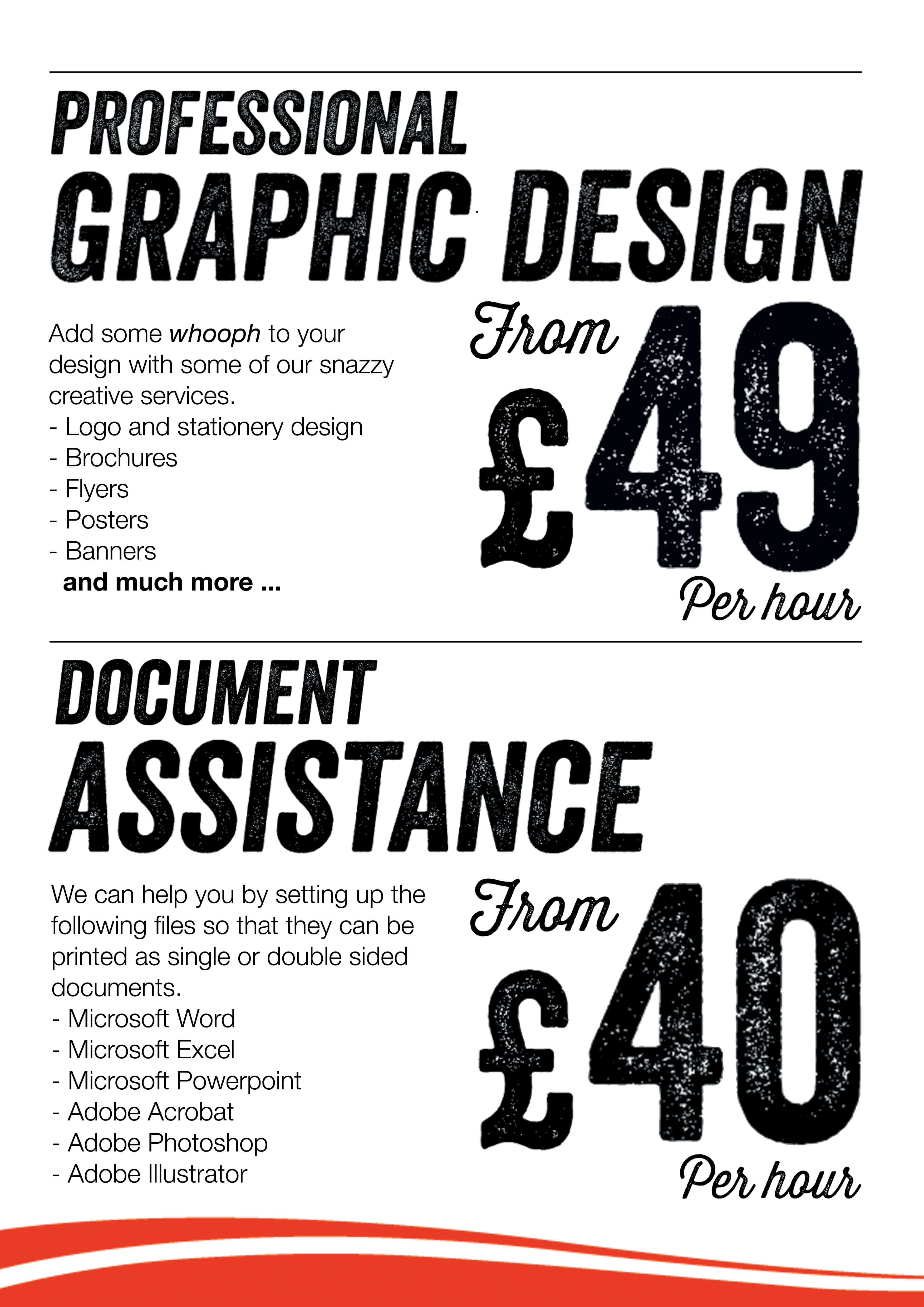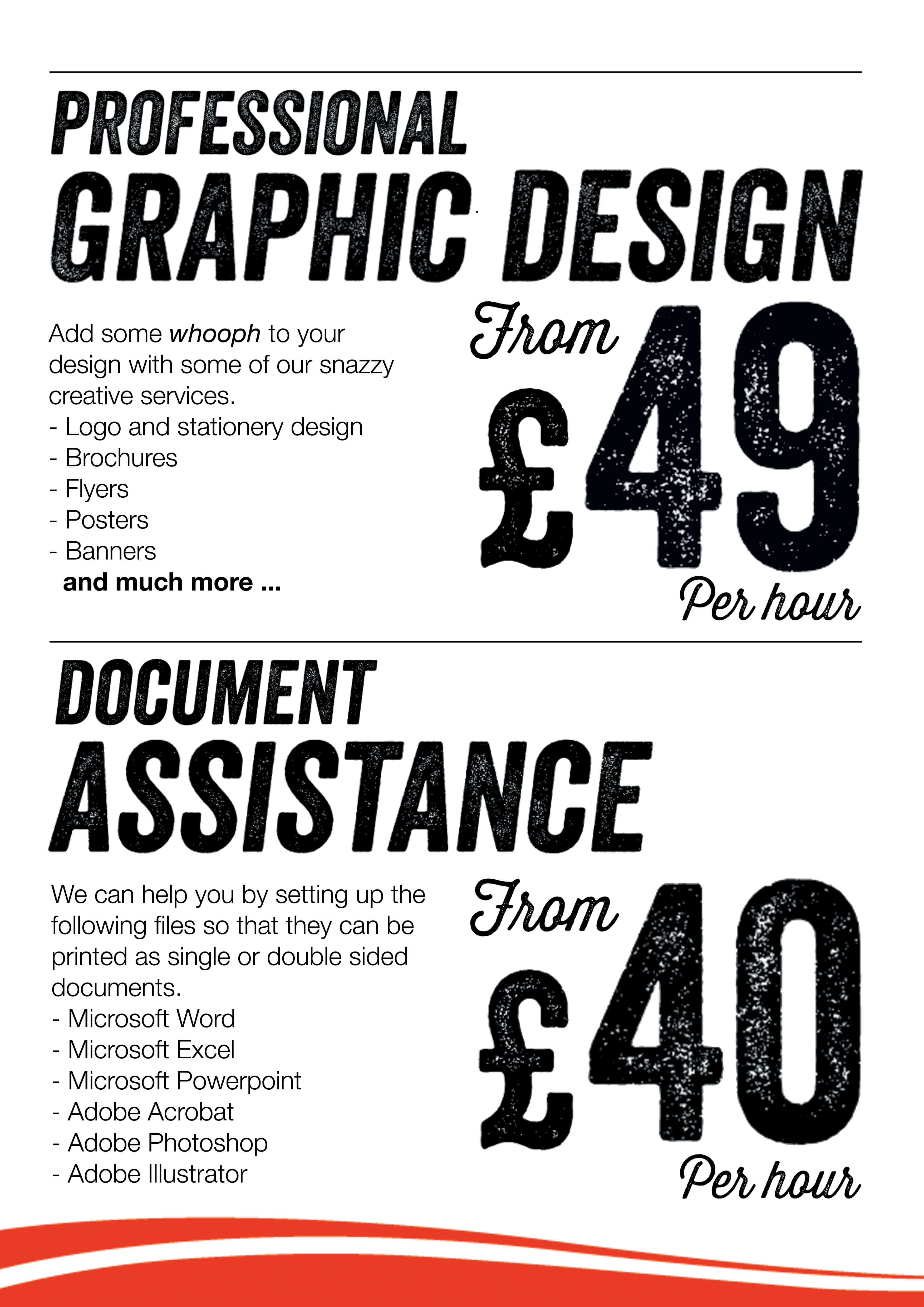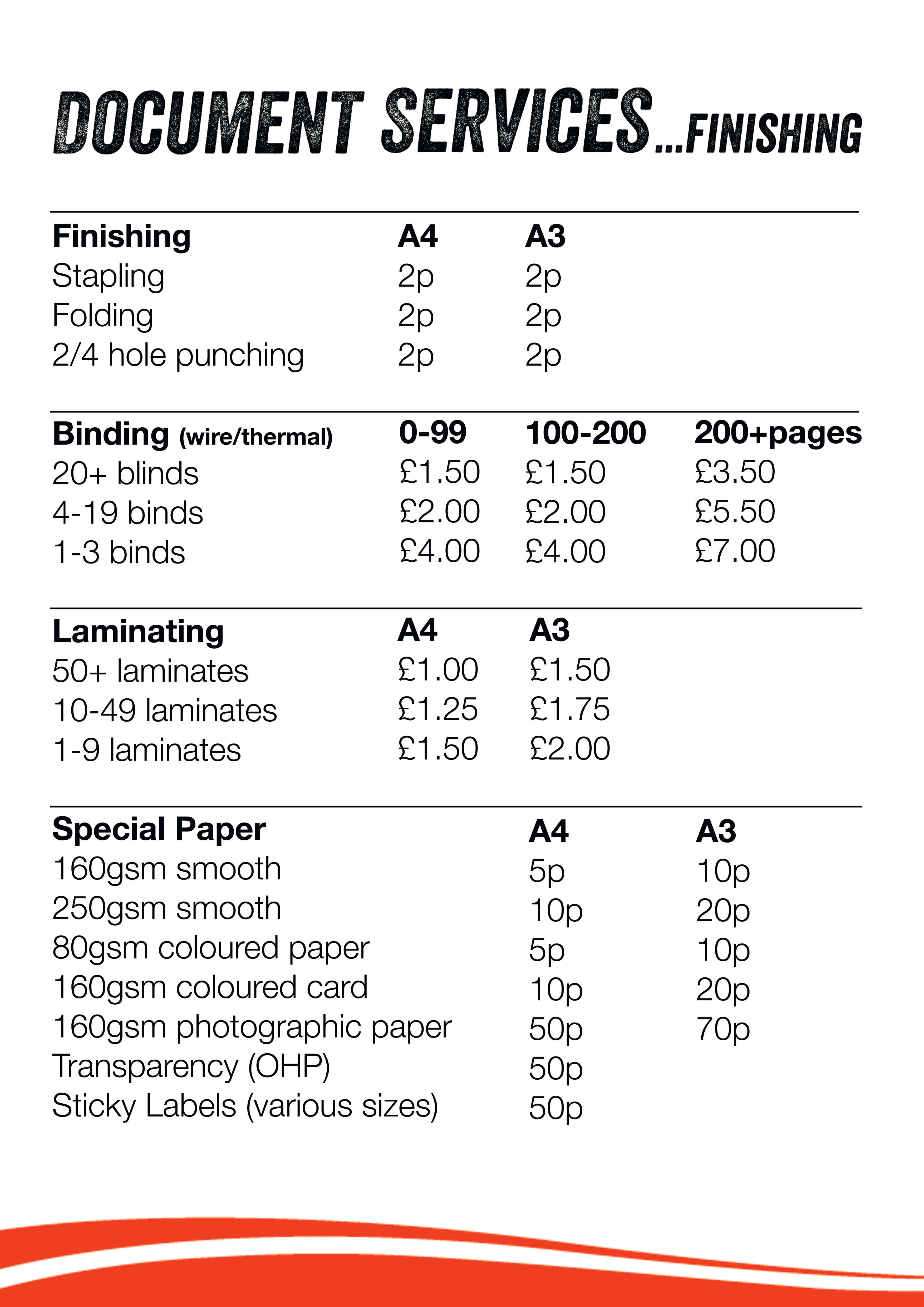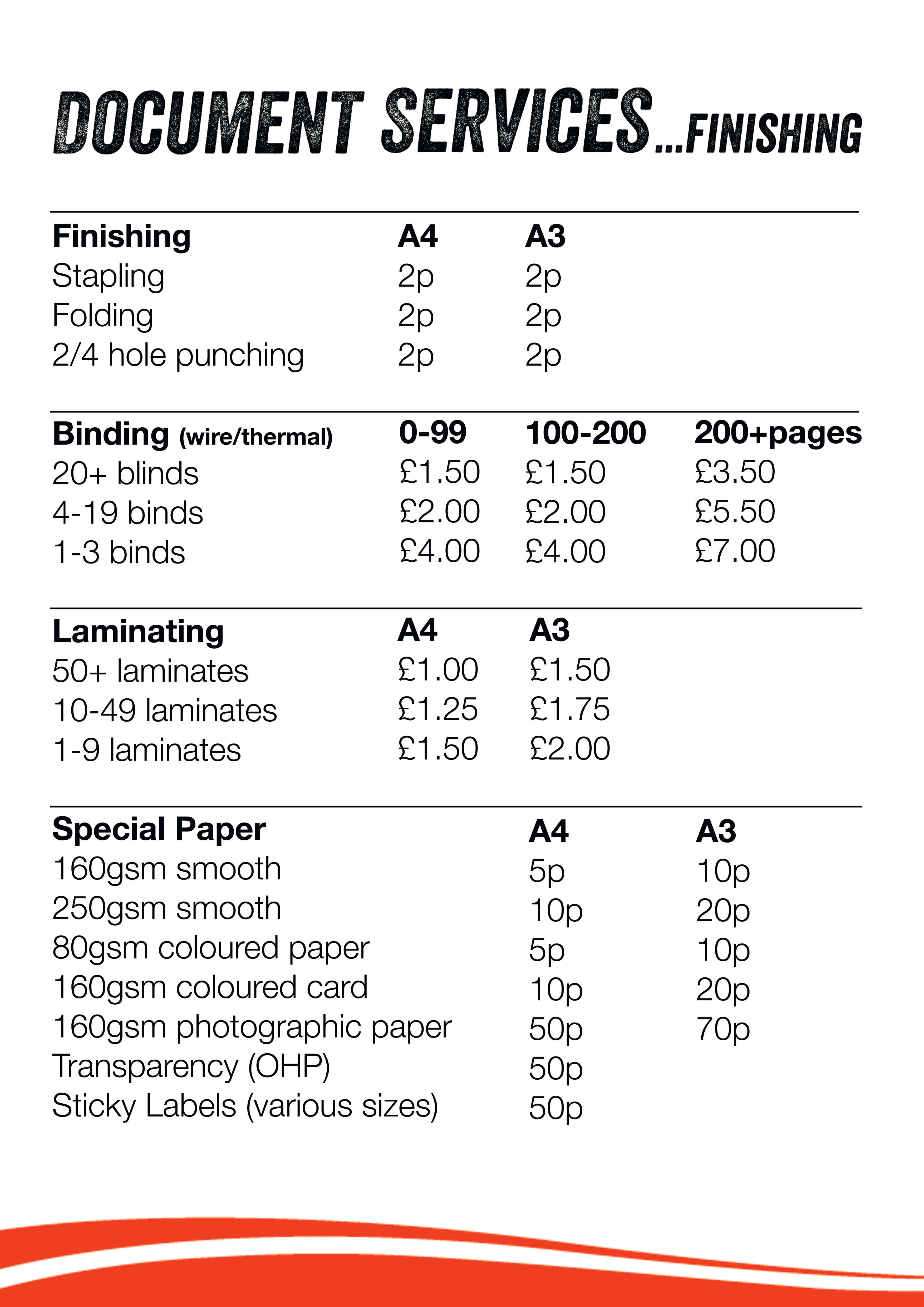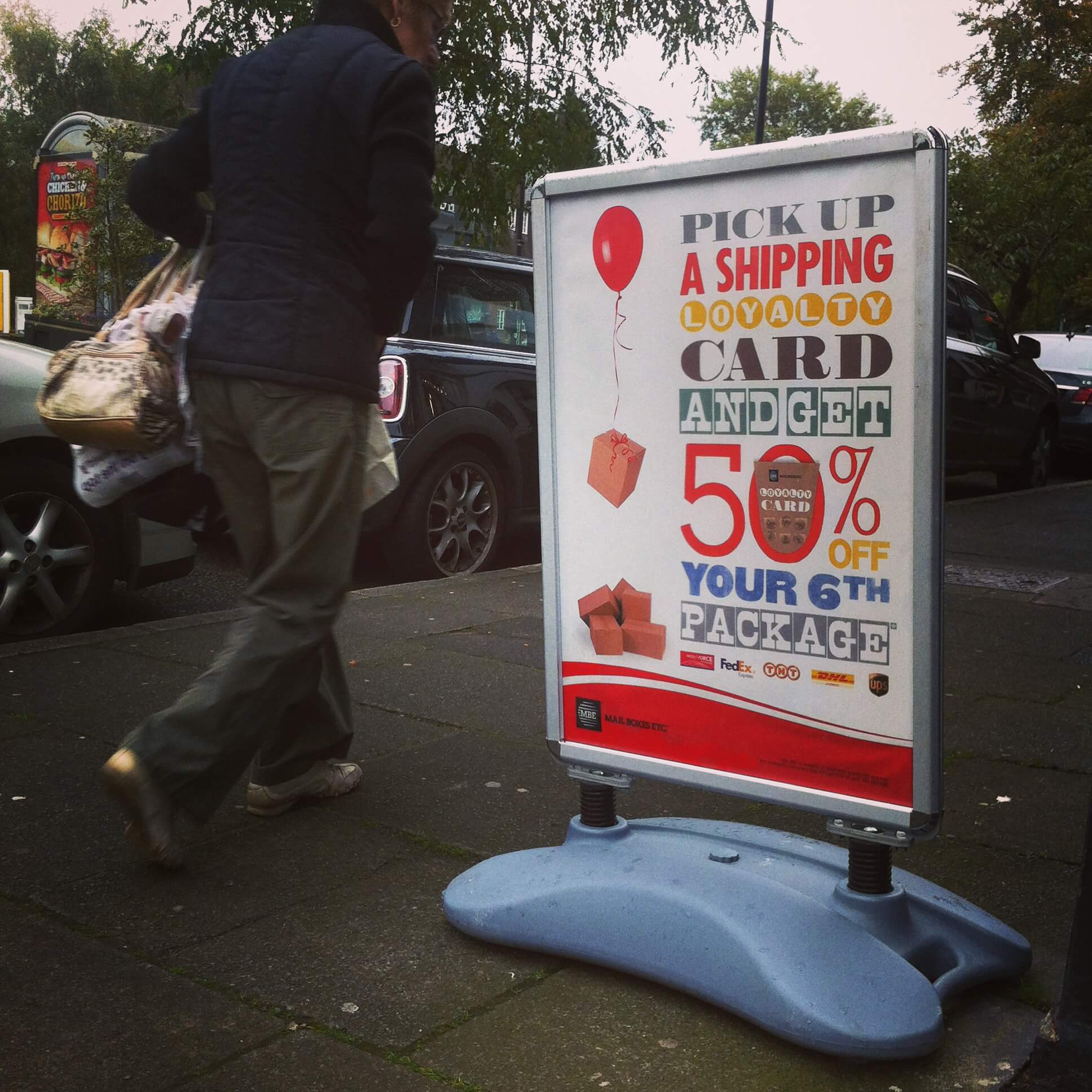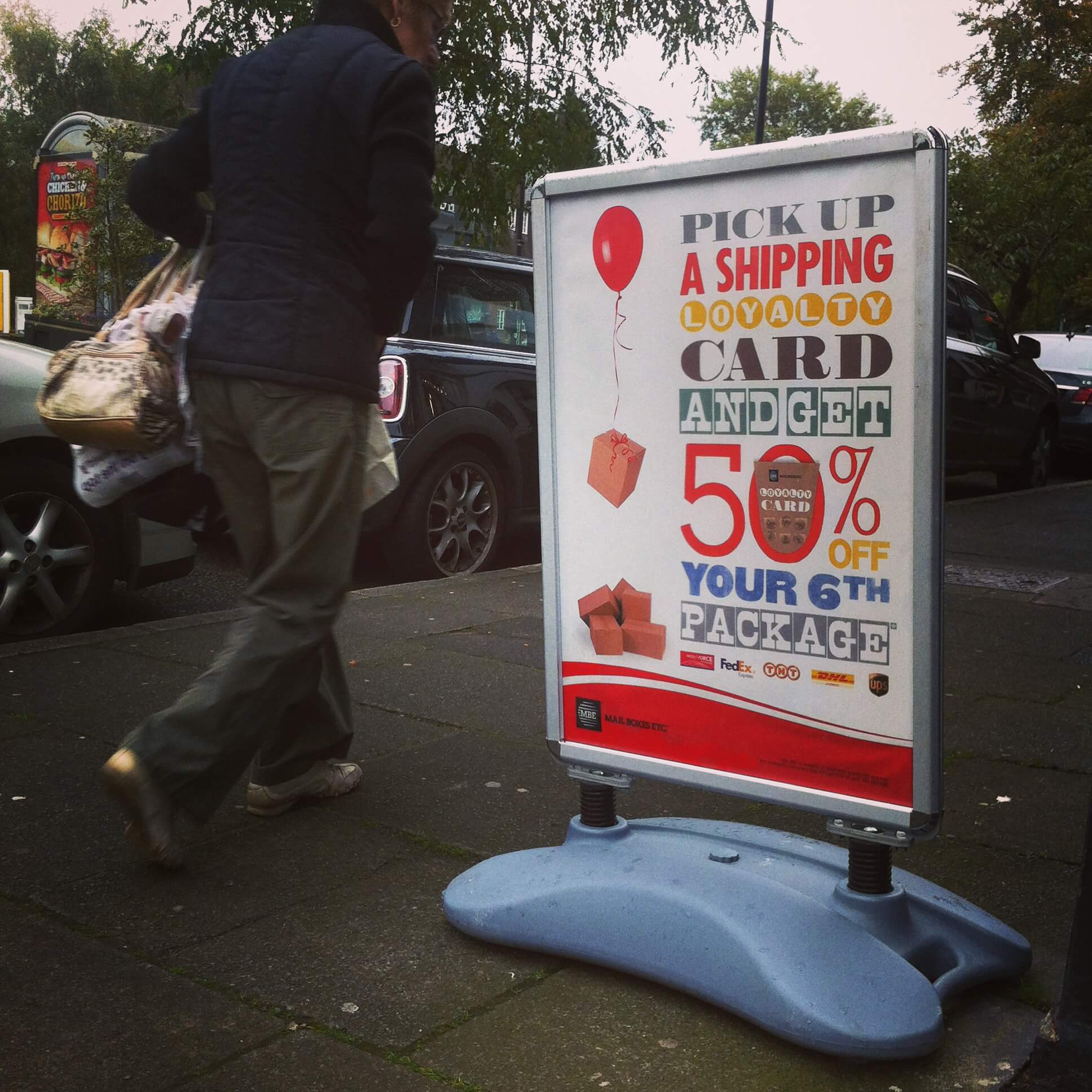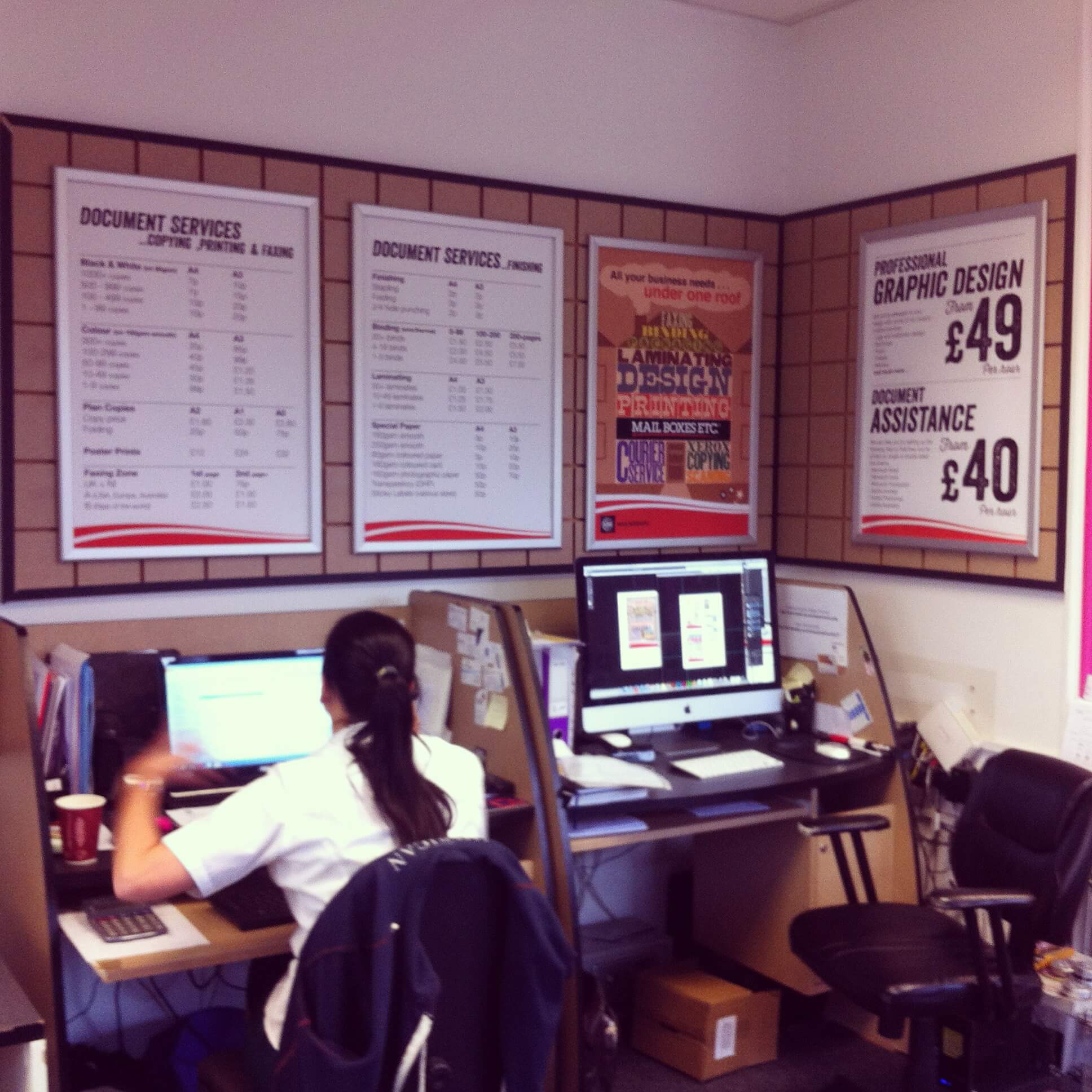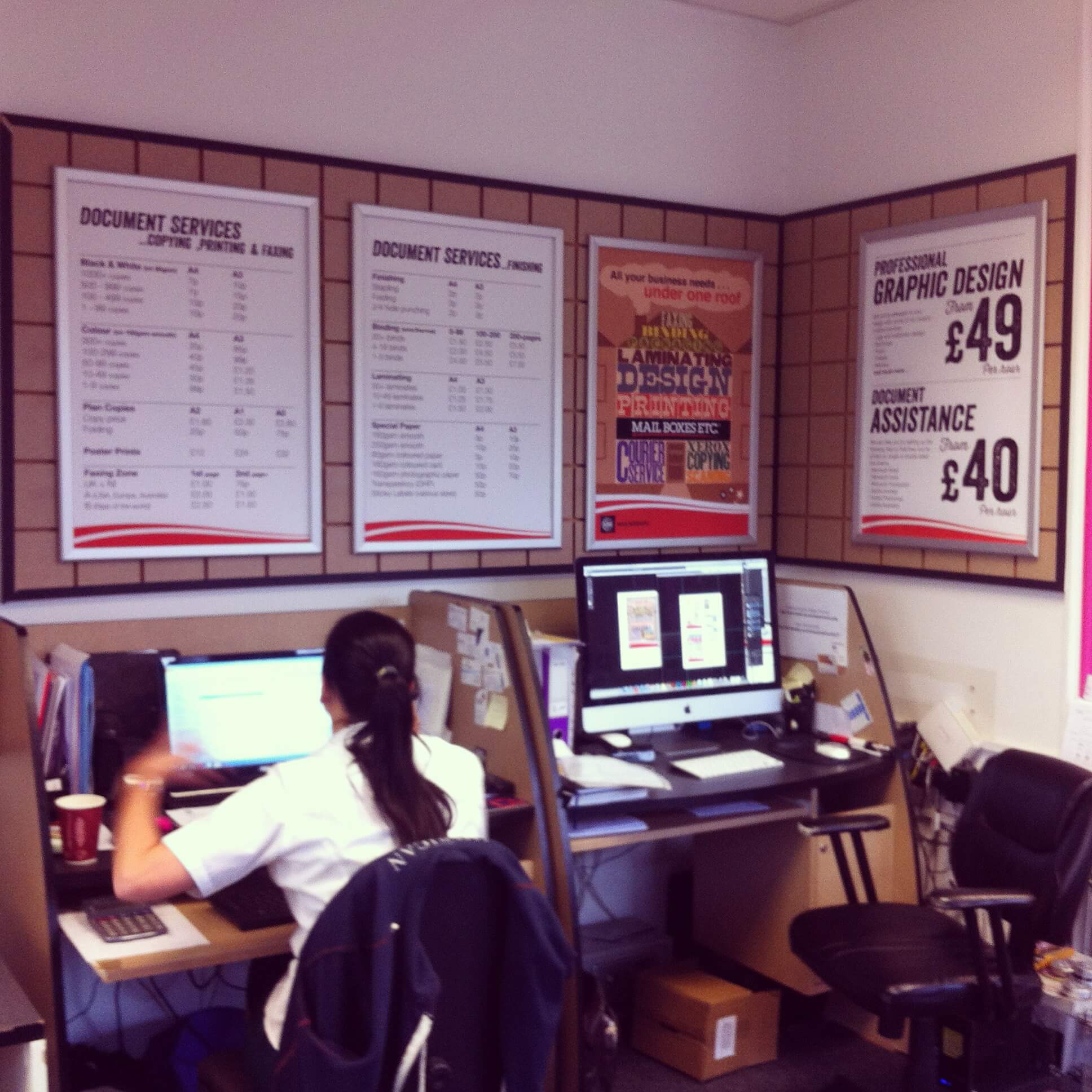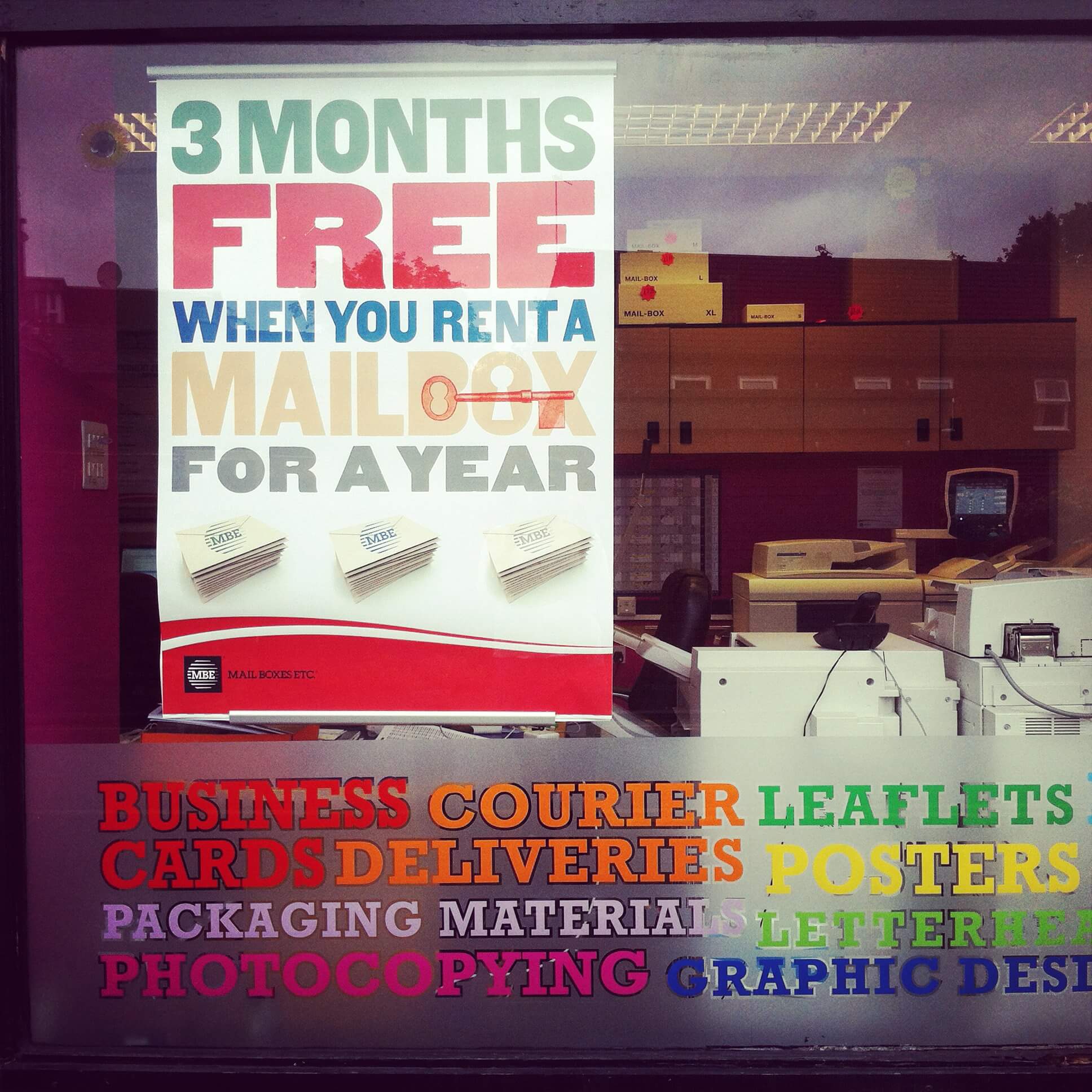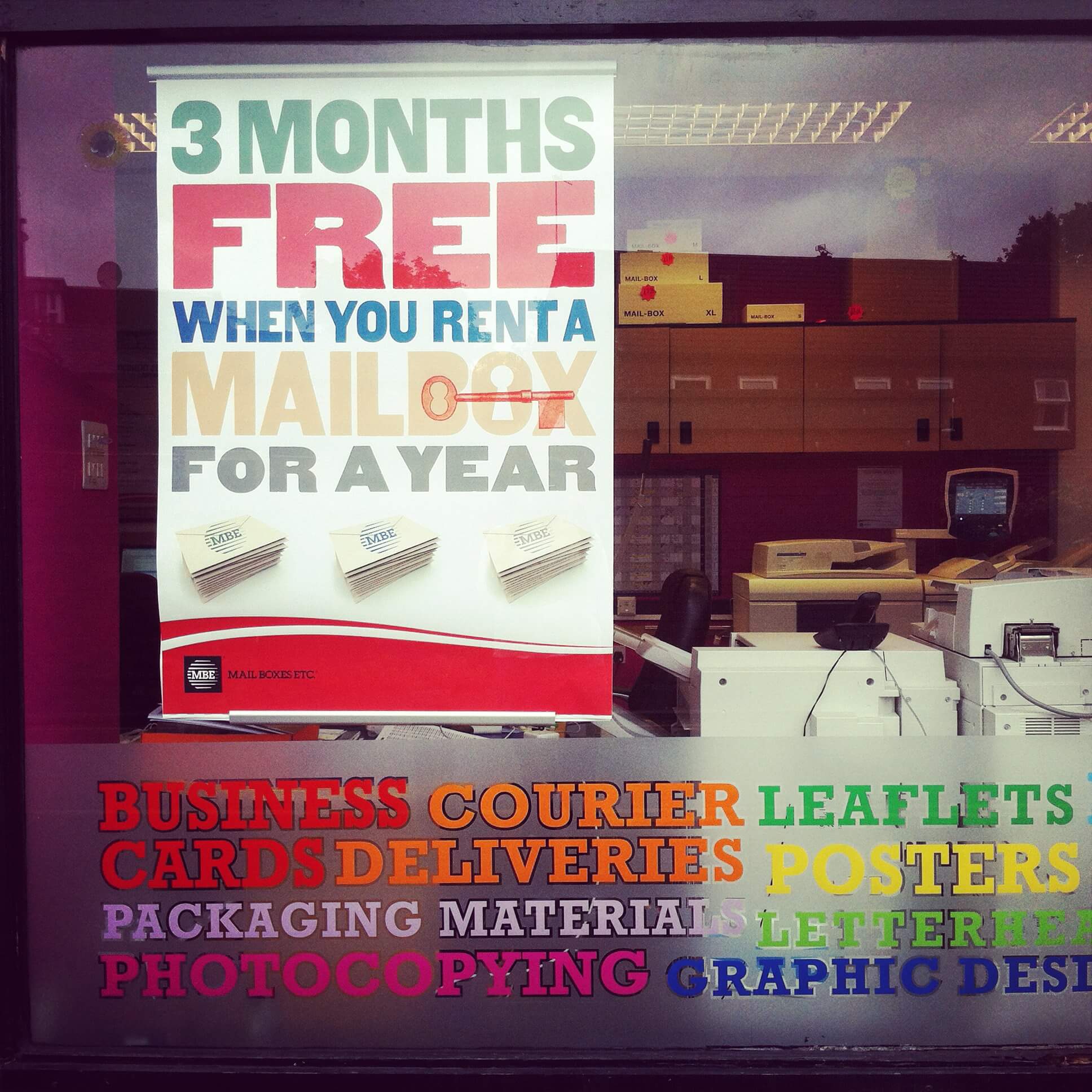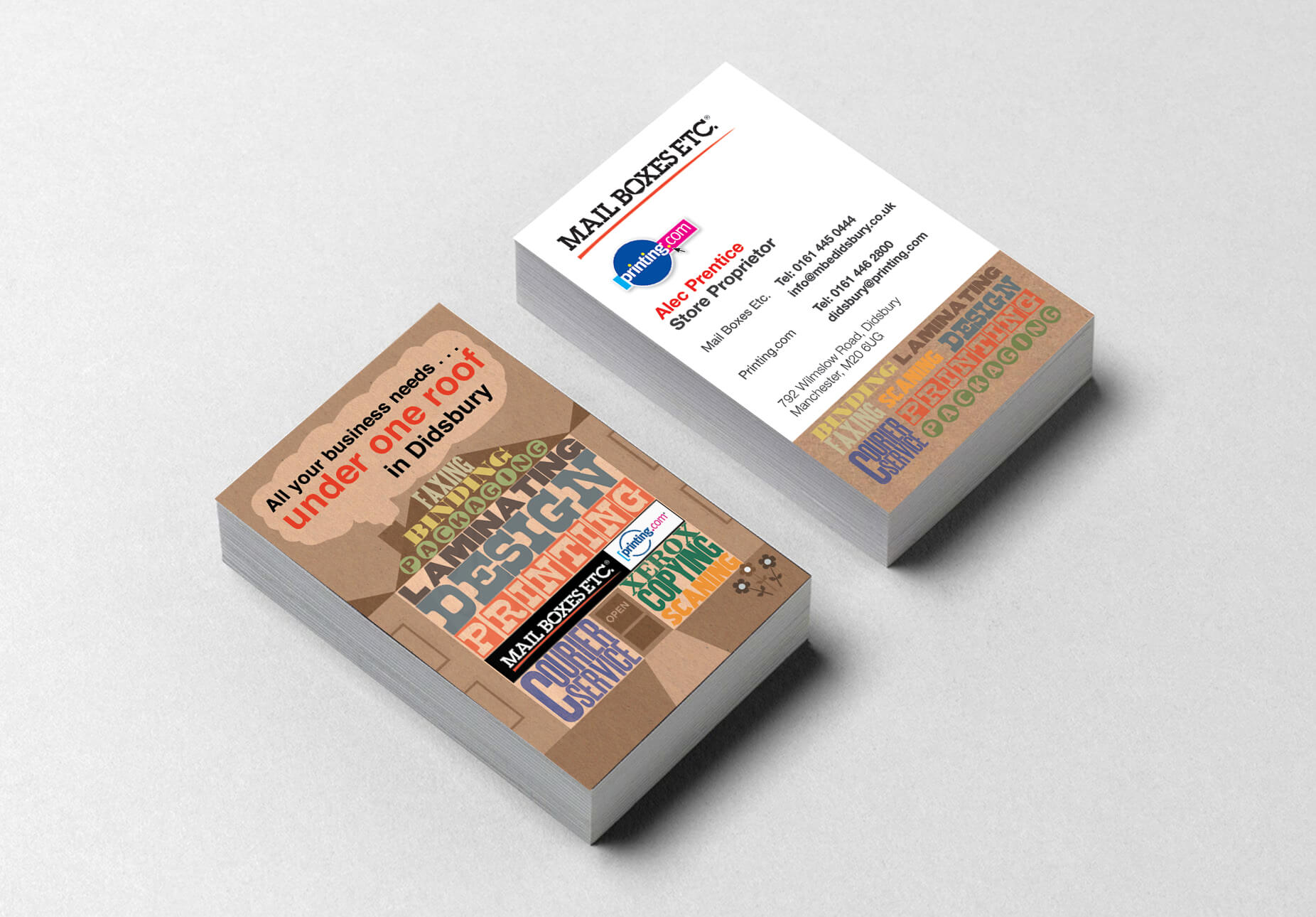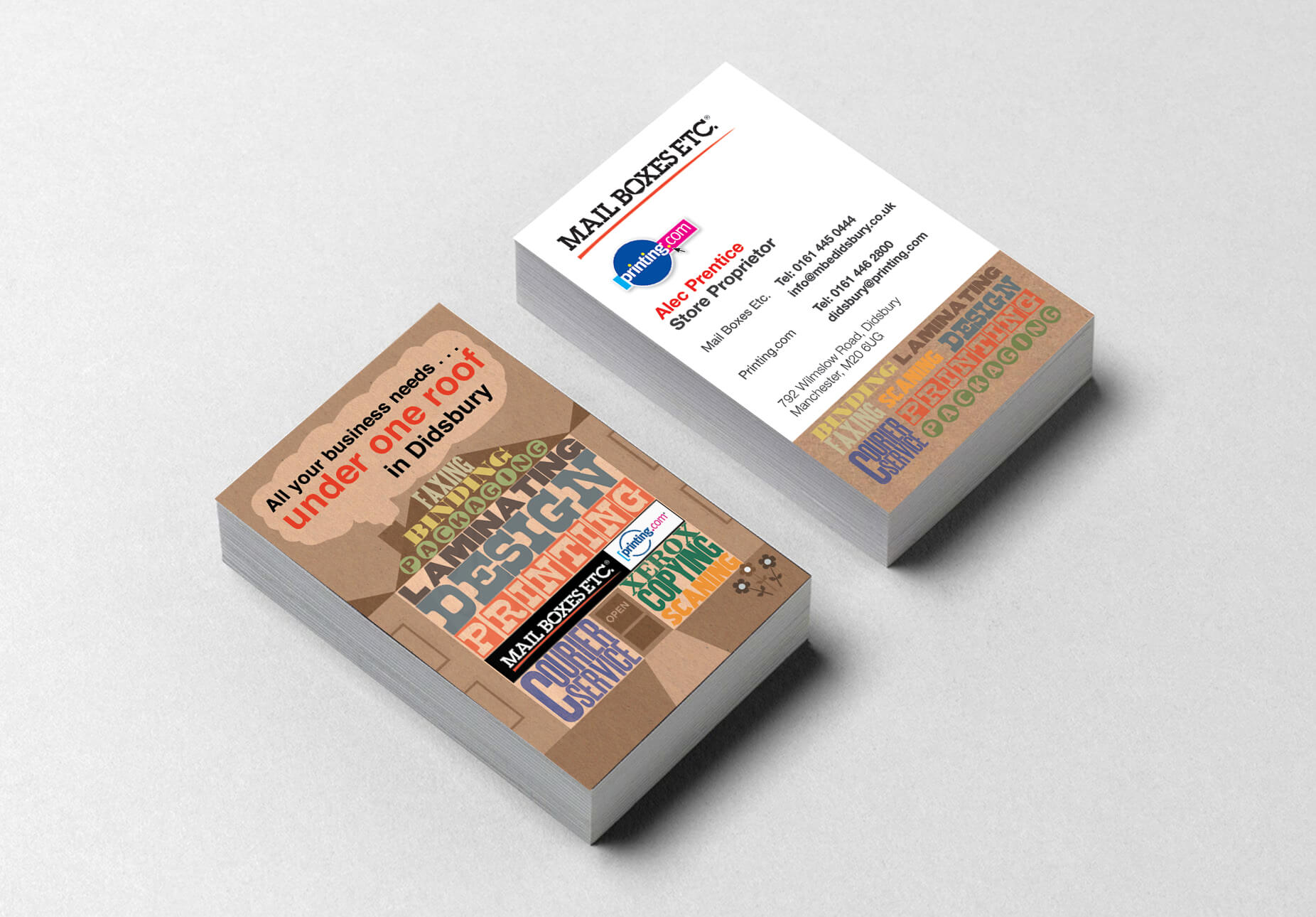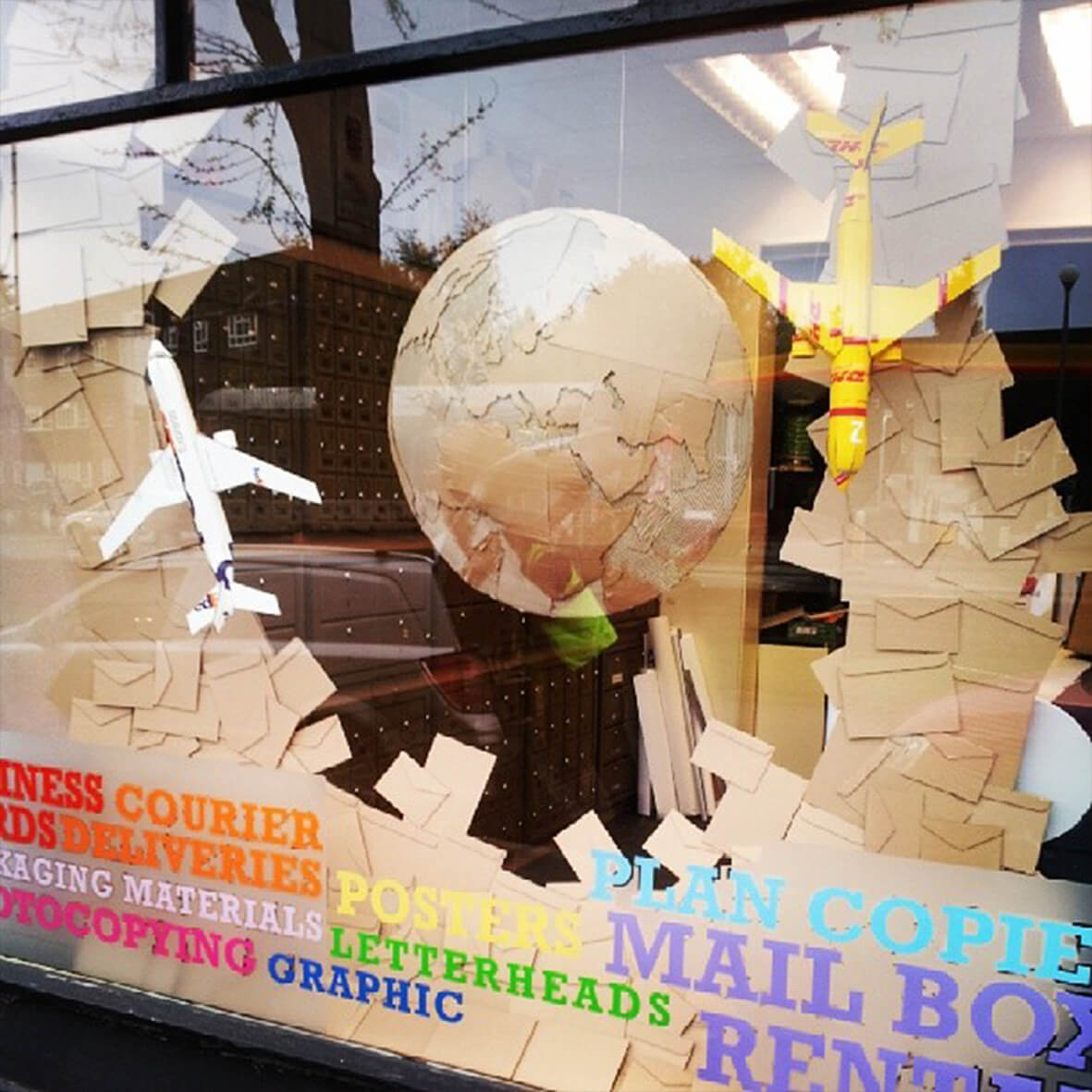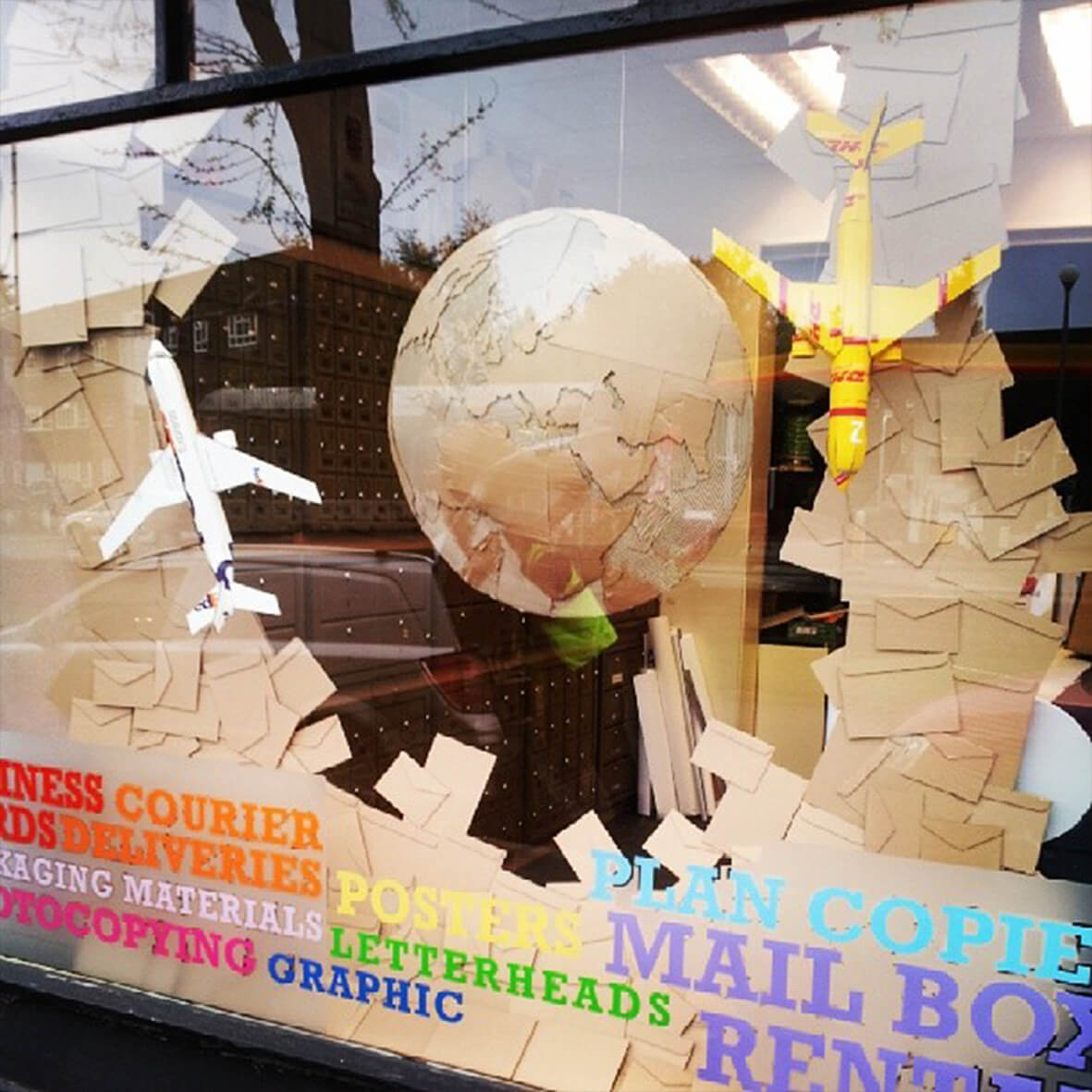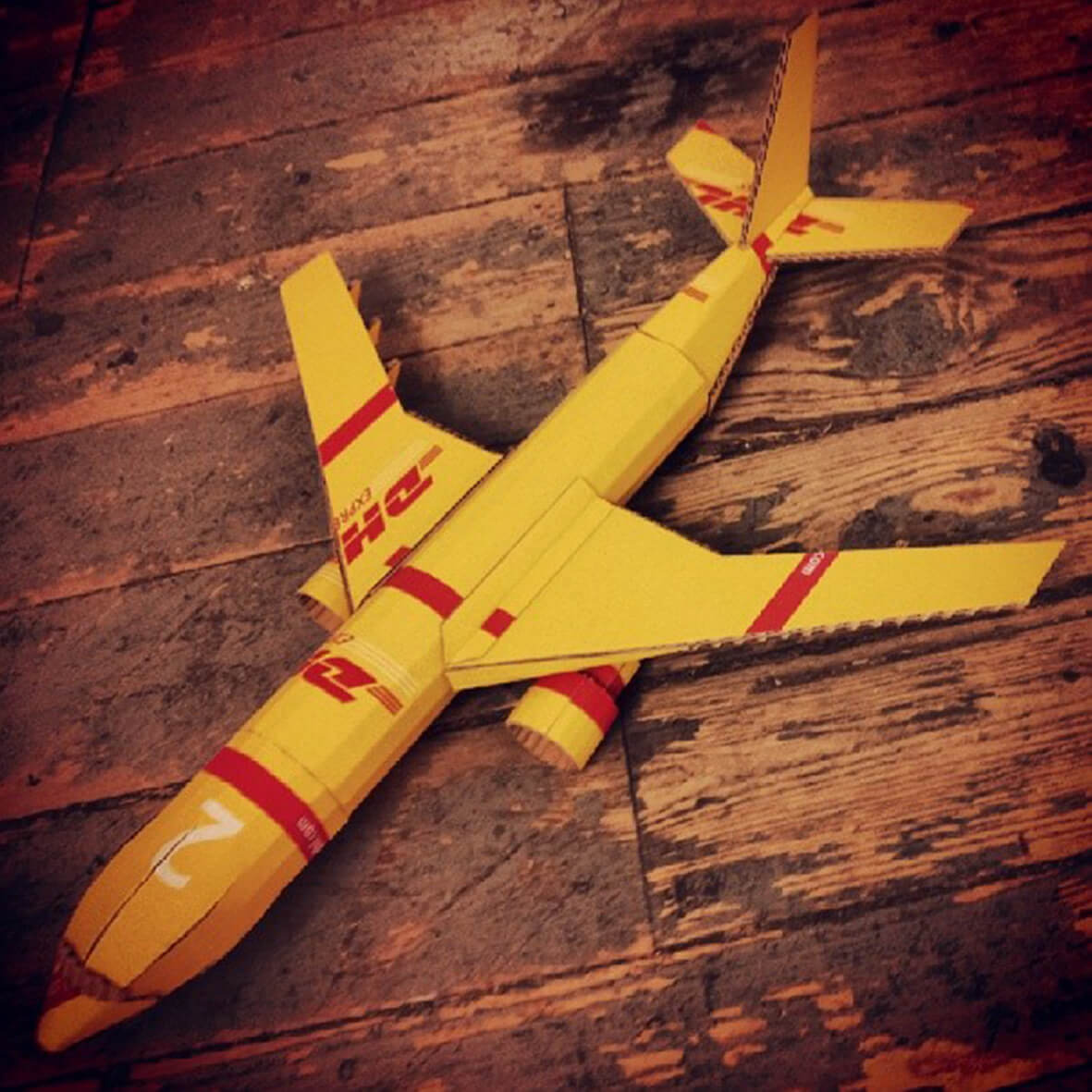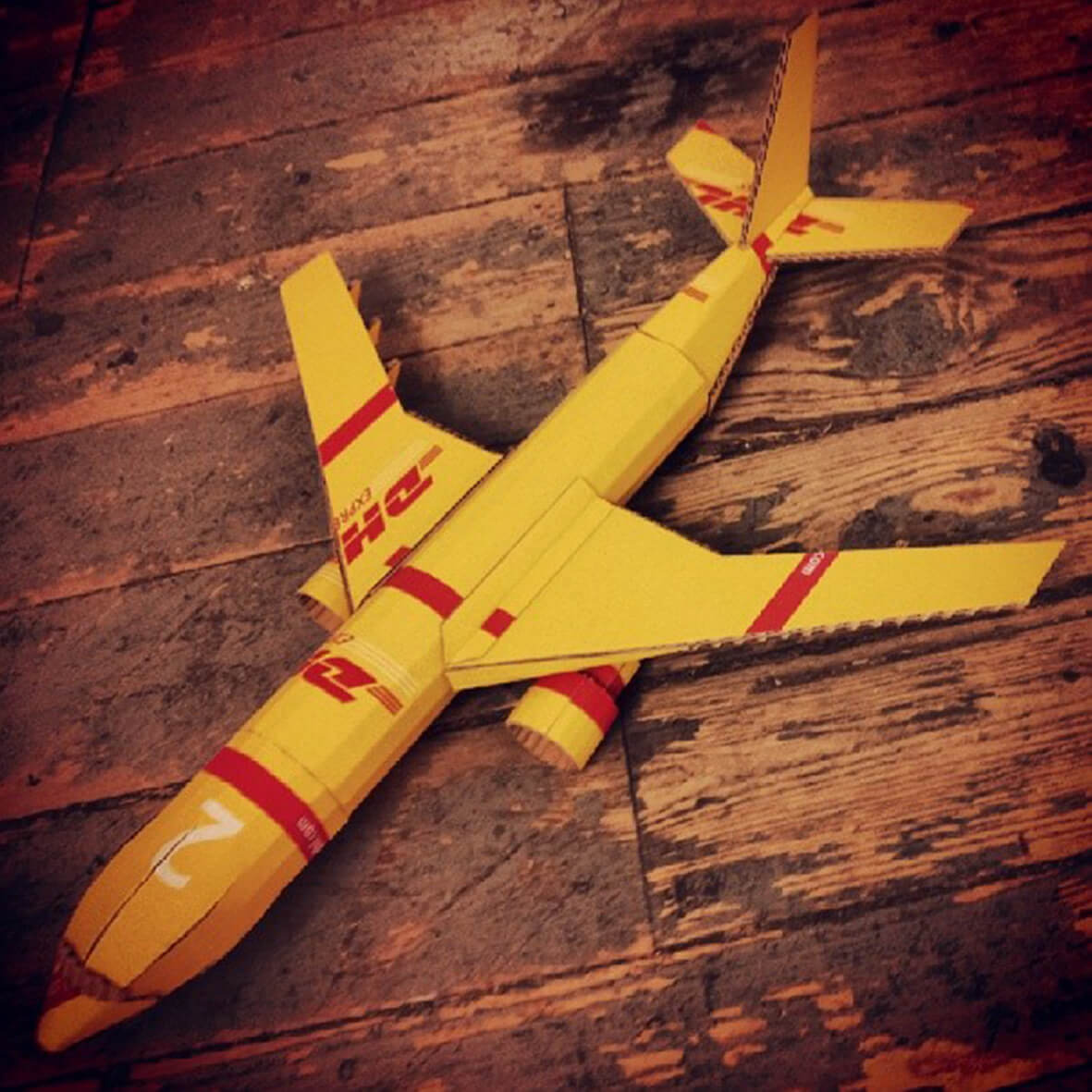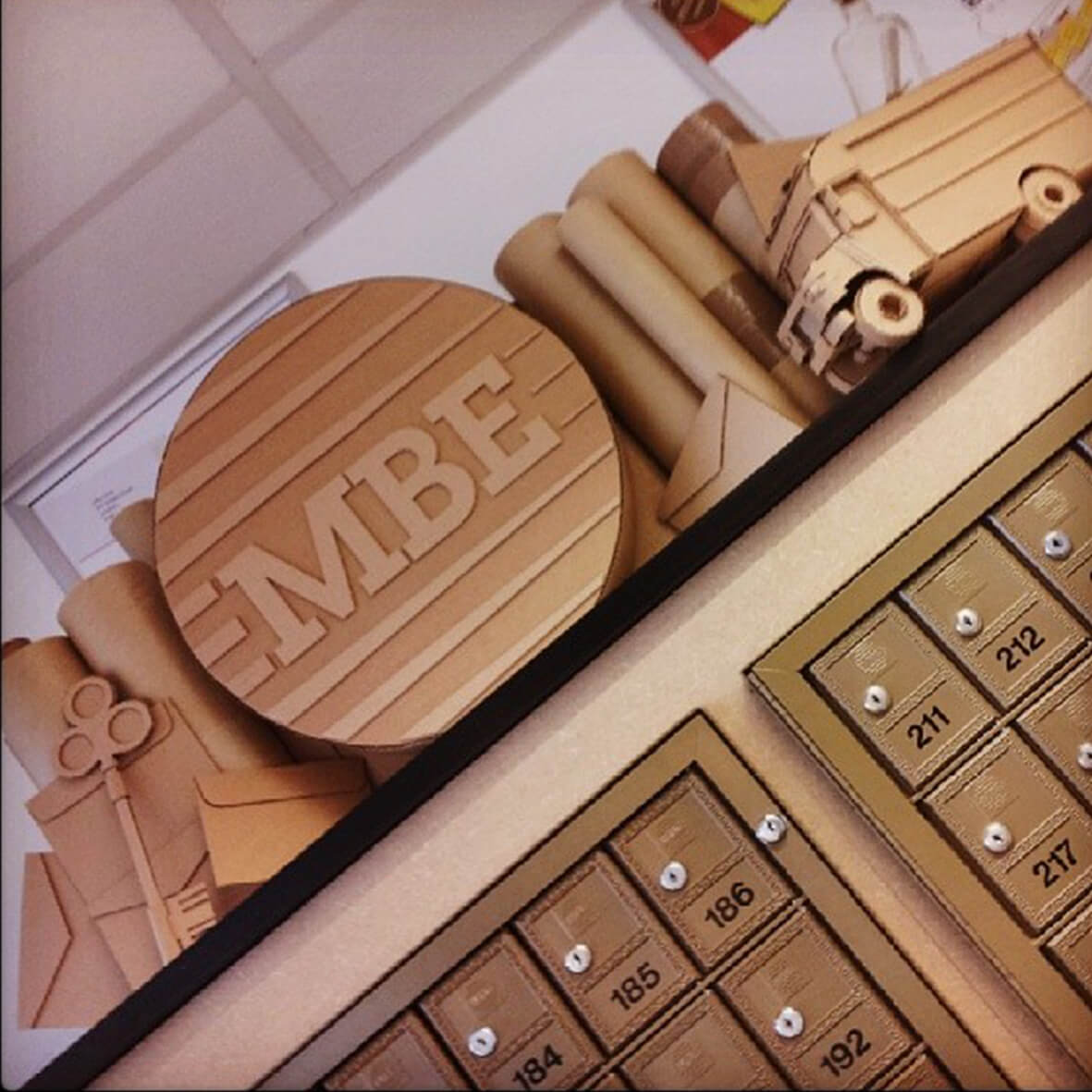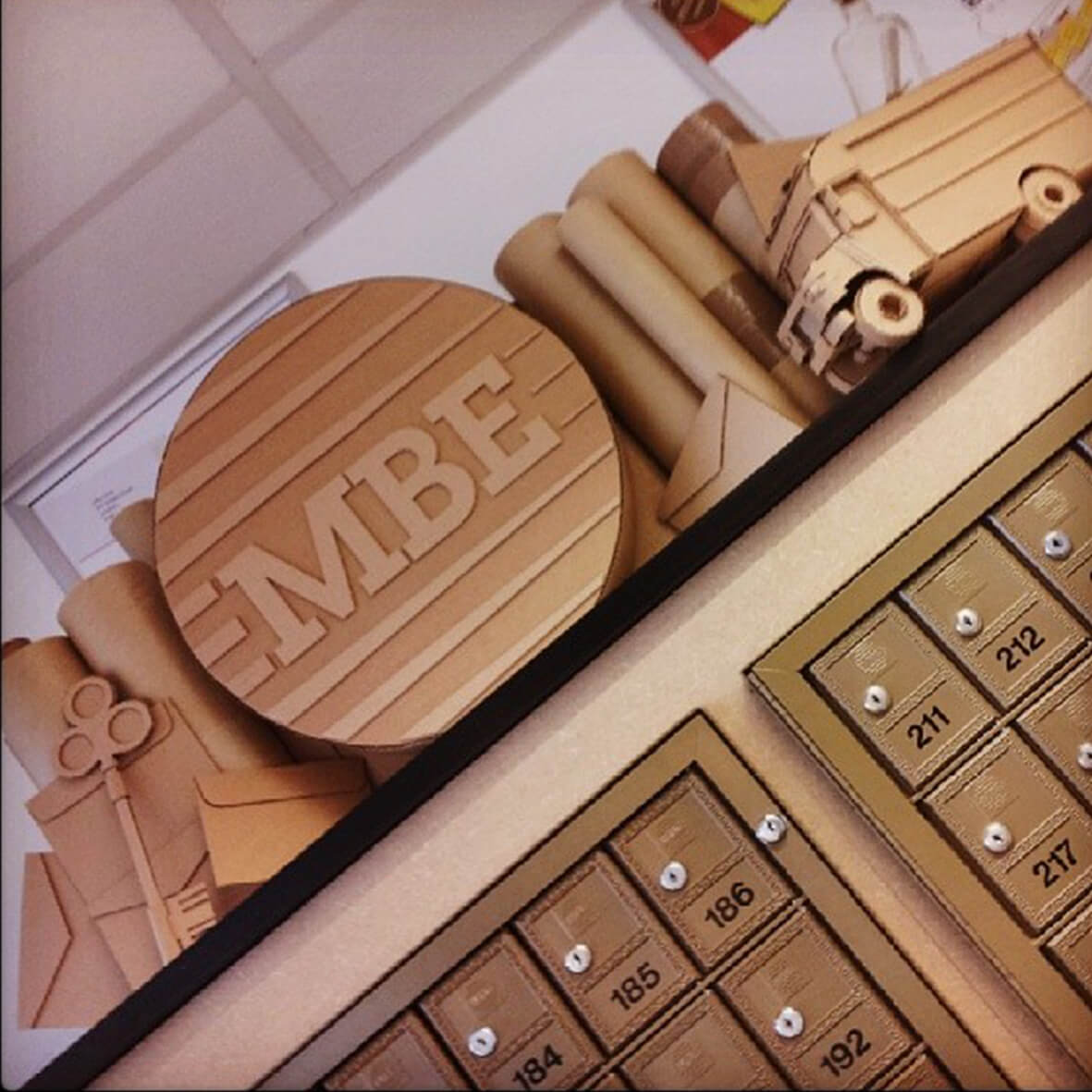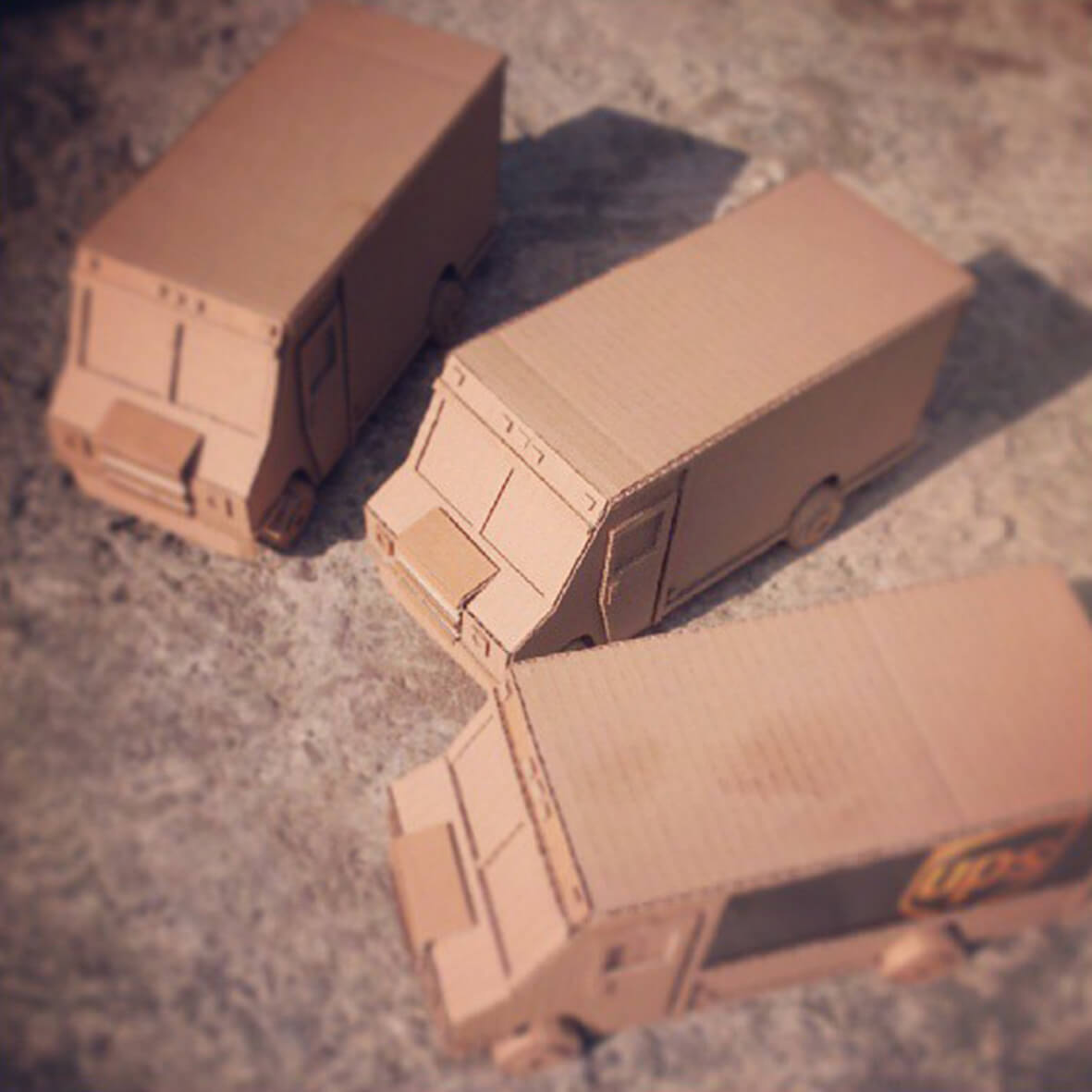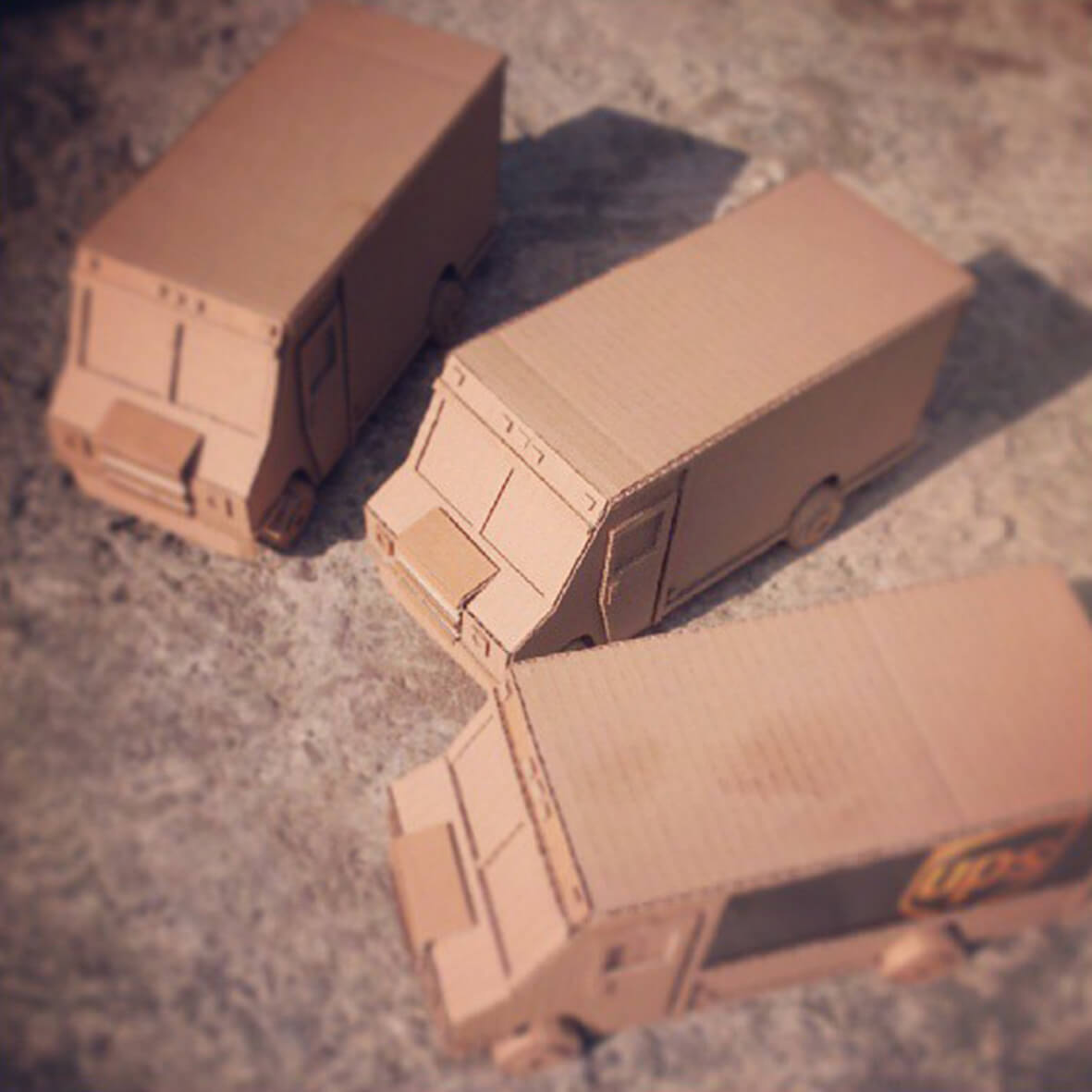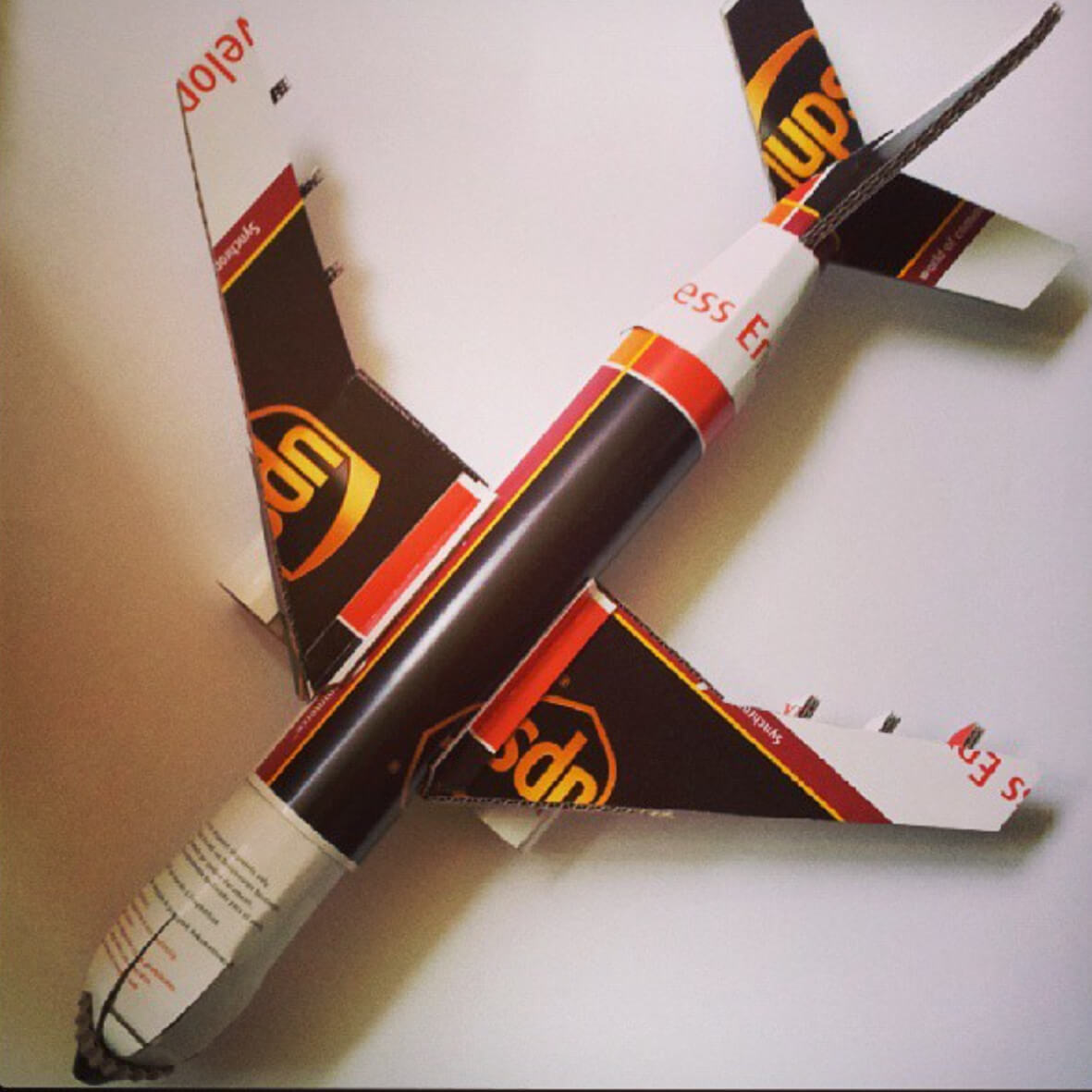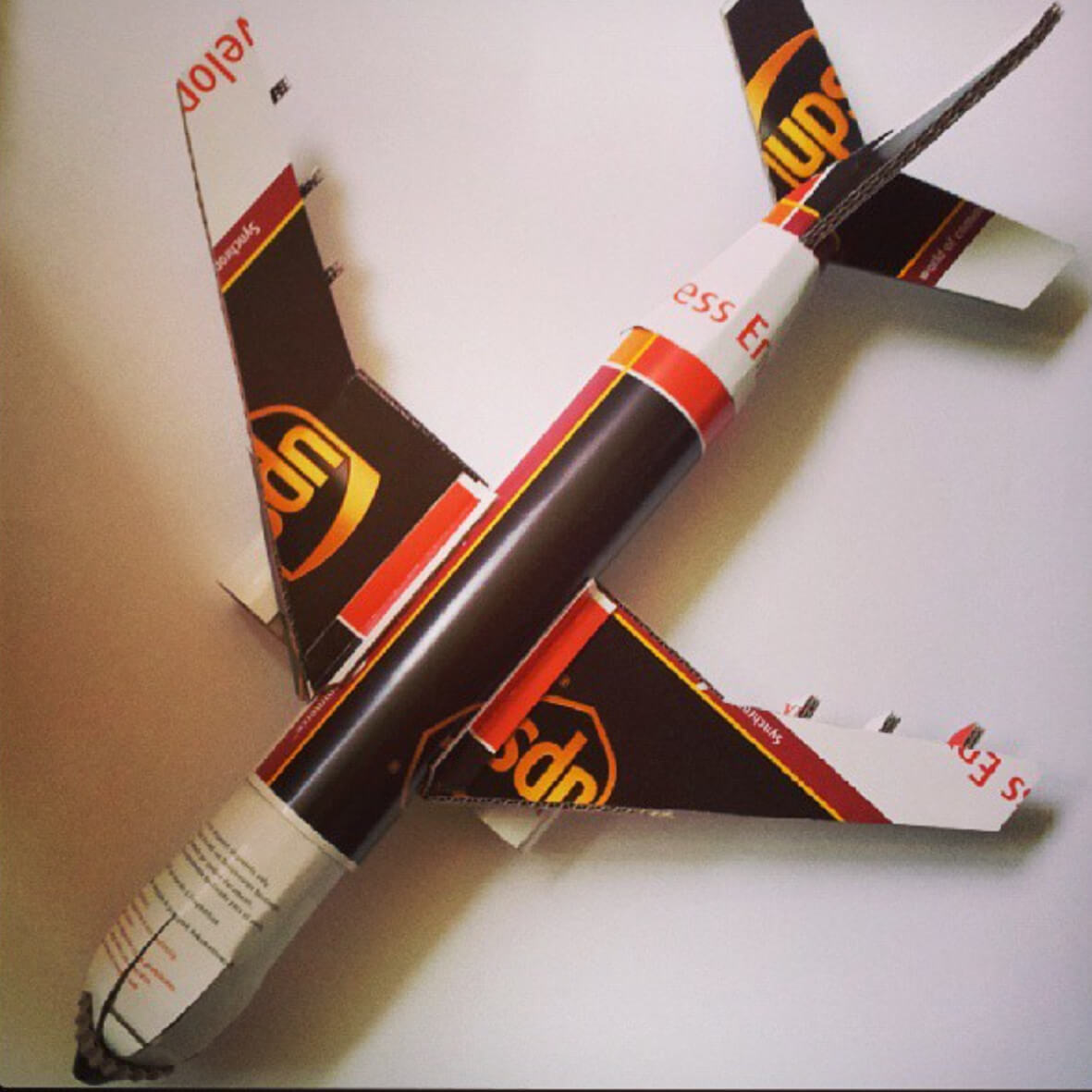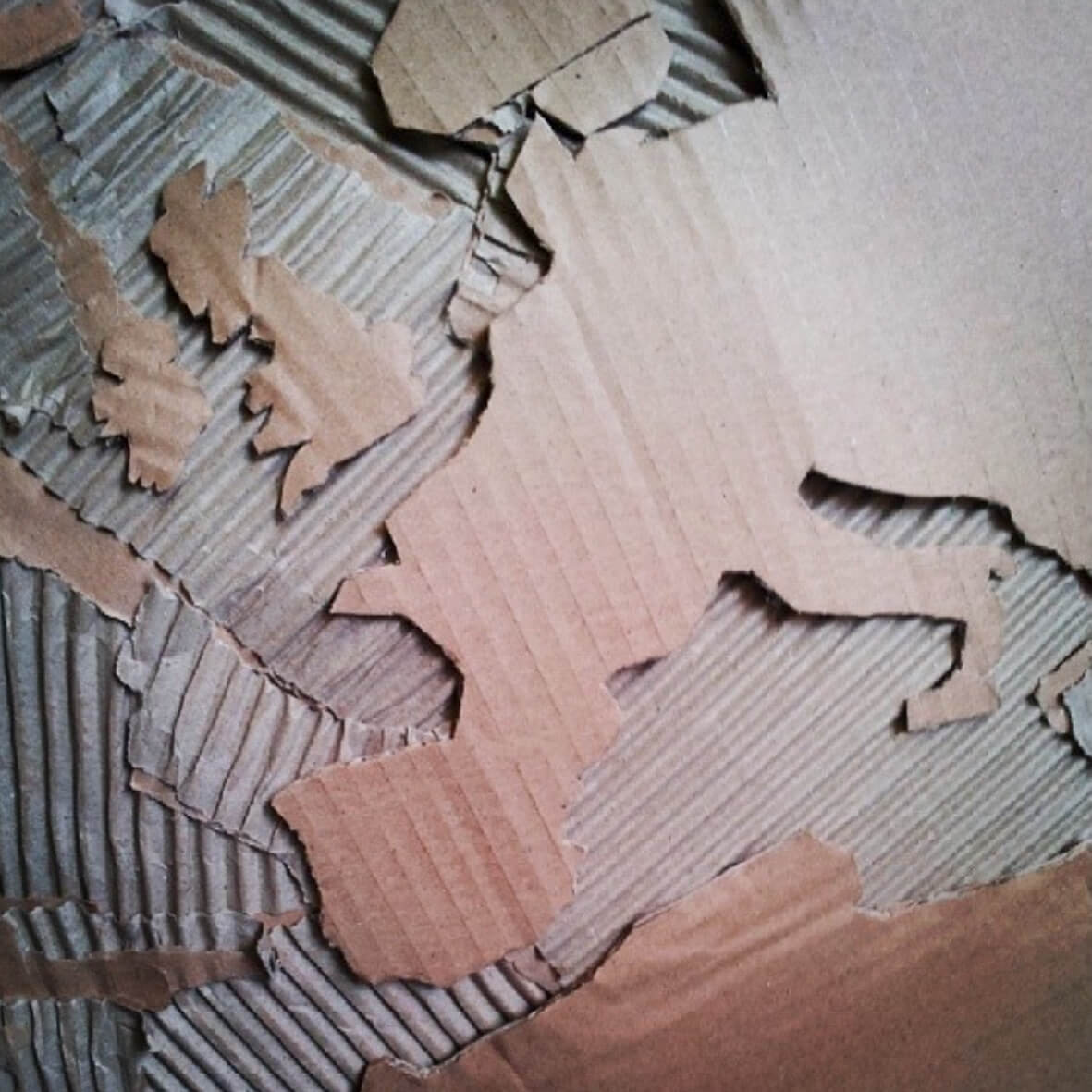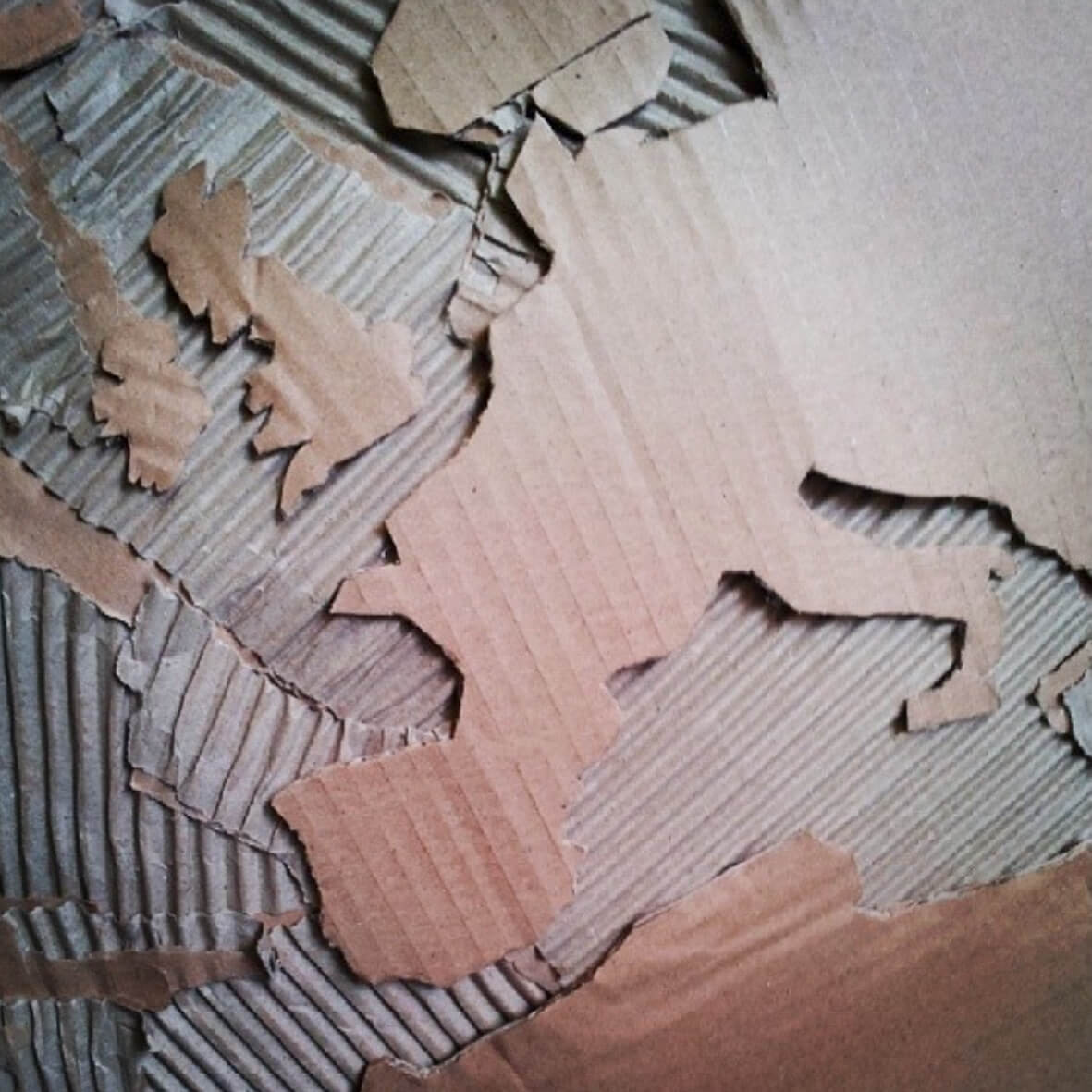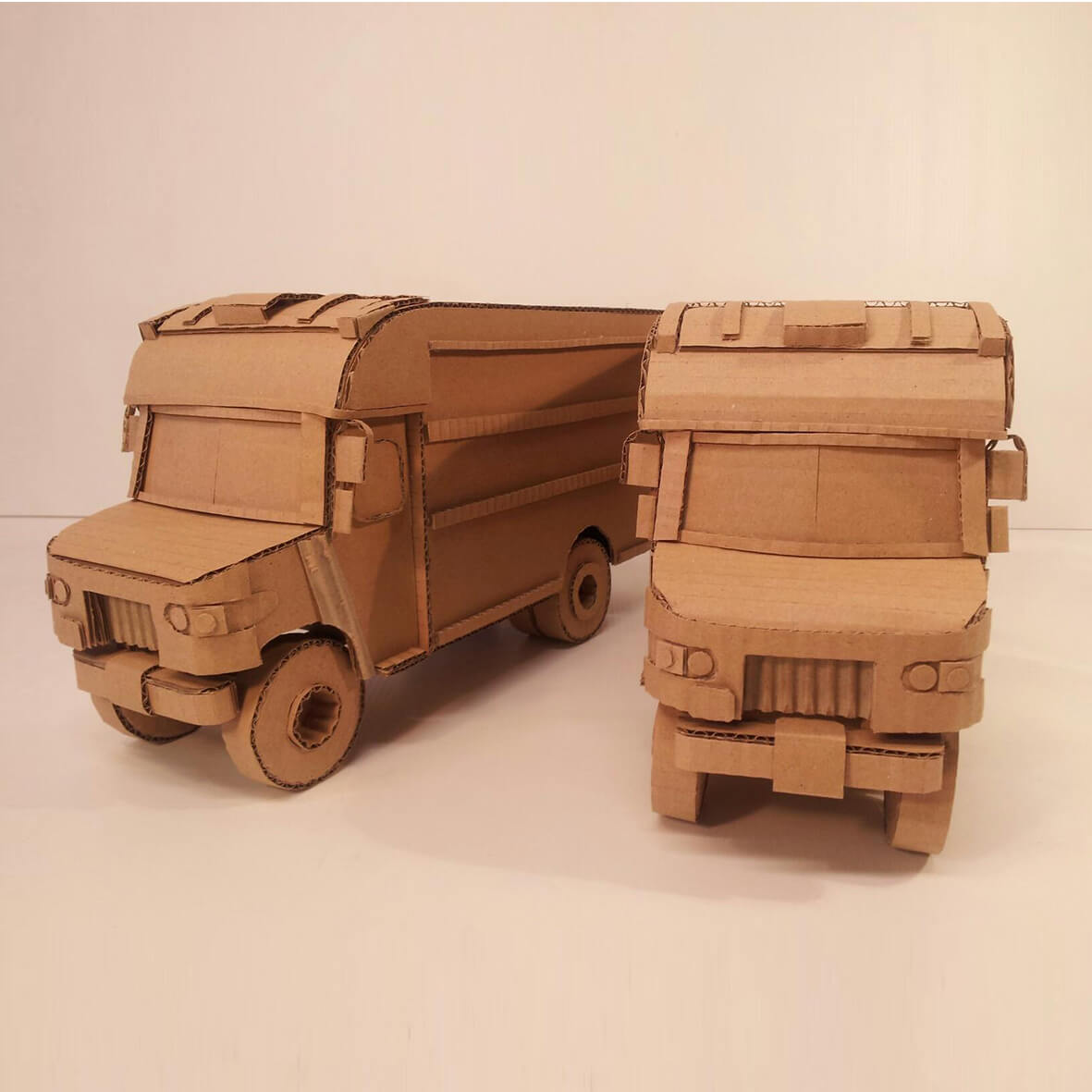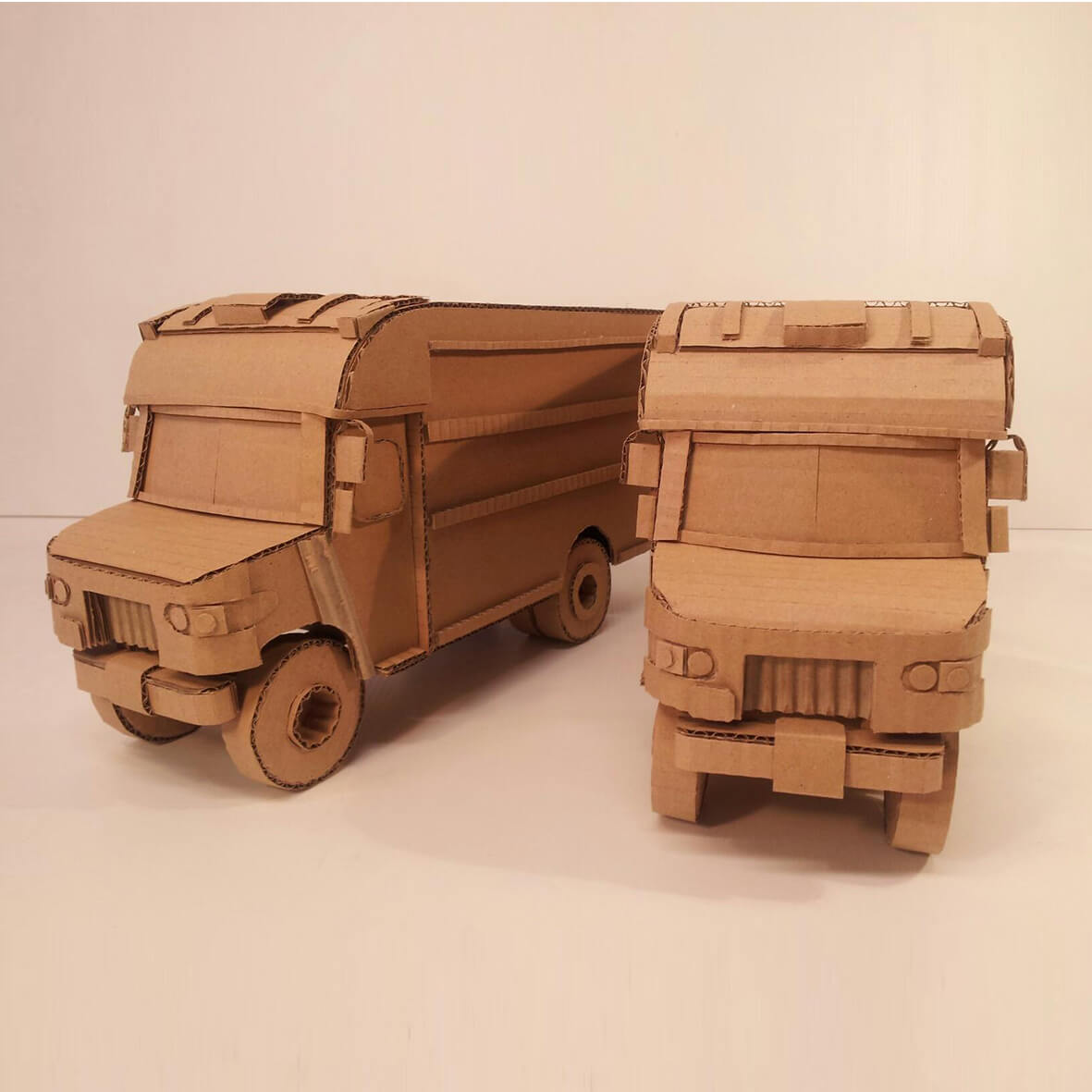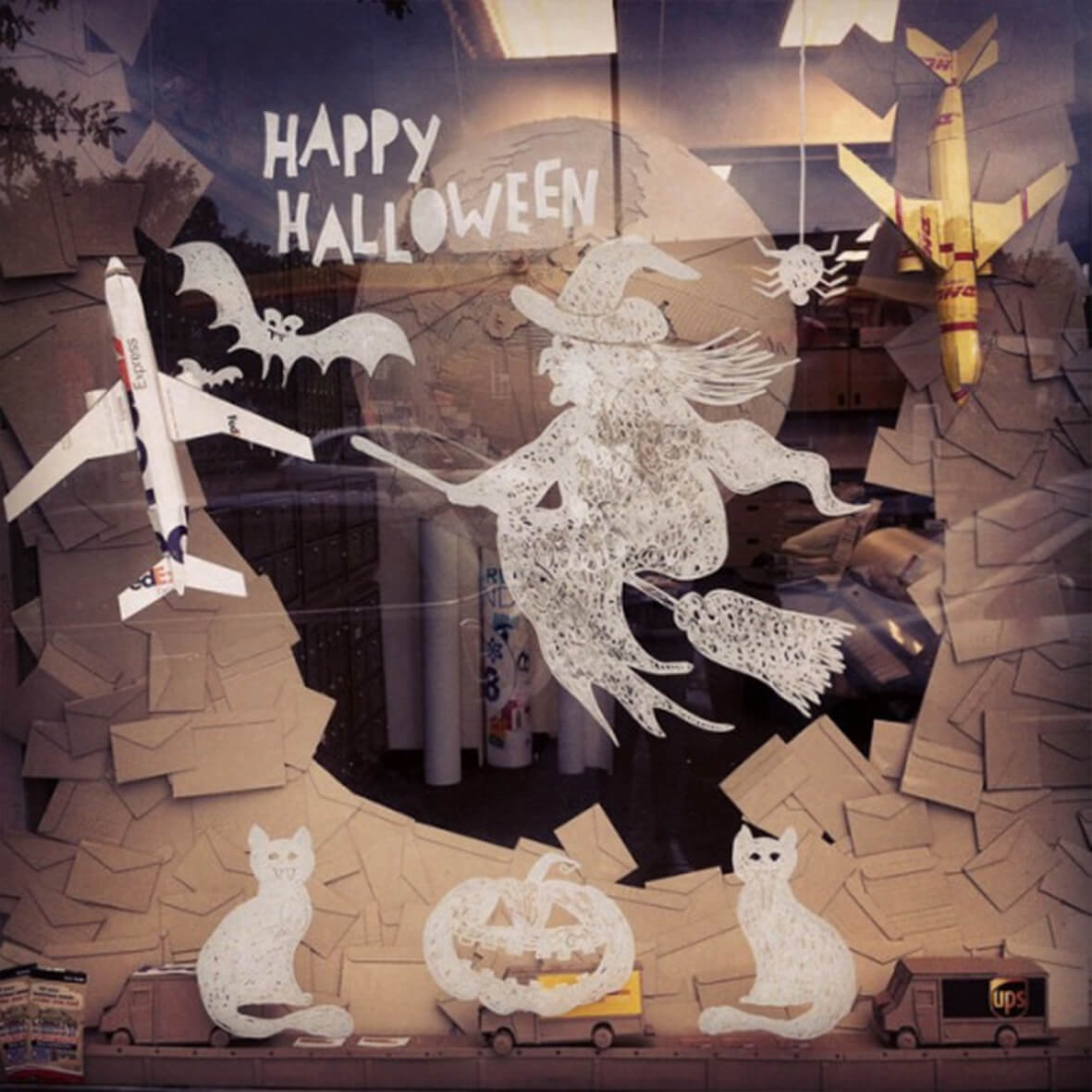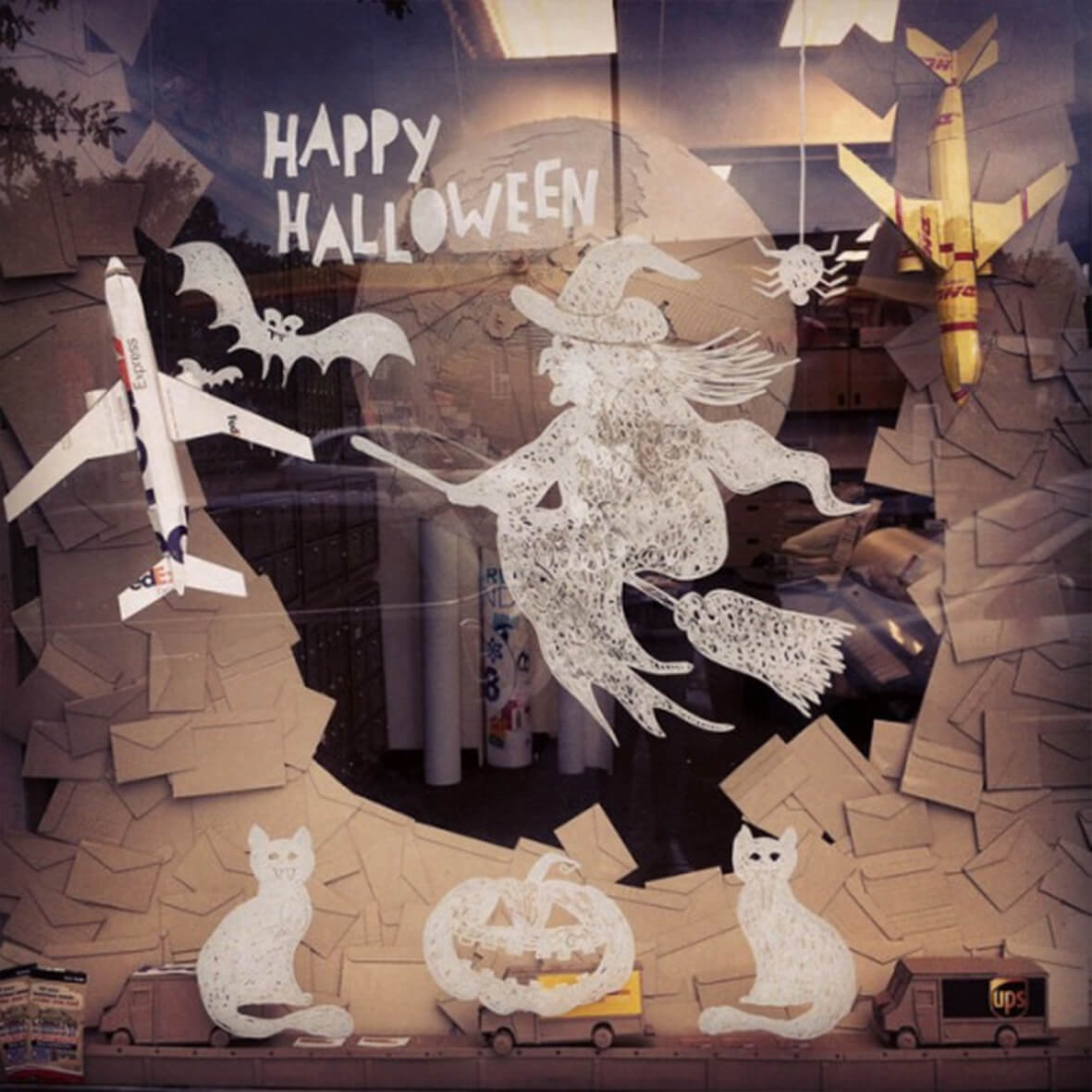 Above photos: Cardboard Crafts by Mark O'Brien
Window art by Suzanne Murphy