William Josef Male Grooming Salon
William Josef is an outstanding new solution for the modern man's grooming needs. They create an experience for every man to enjoy. Leaving vanity and gimmick far behind and with a staff dedicated to delivering a premium customer service - their state of the art salons focus on delivering a deep sense of well being to each client.
Modern and traditional meet in harmony. Automation is sweetened with personal coutesy. The best of new technology complements a fine array of artisan skills - once feared lost forever: wetshave, barbering, massage...
William Josef lives inside a tradition: a tradition about the offer of choice to all.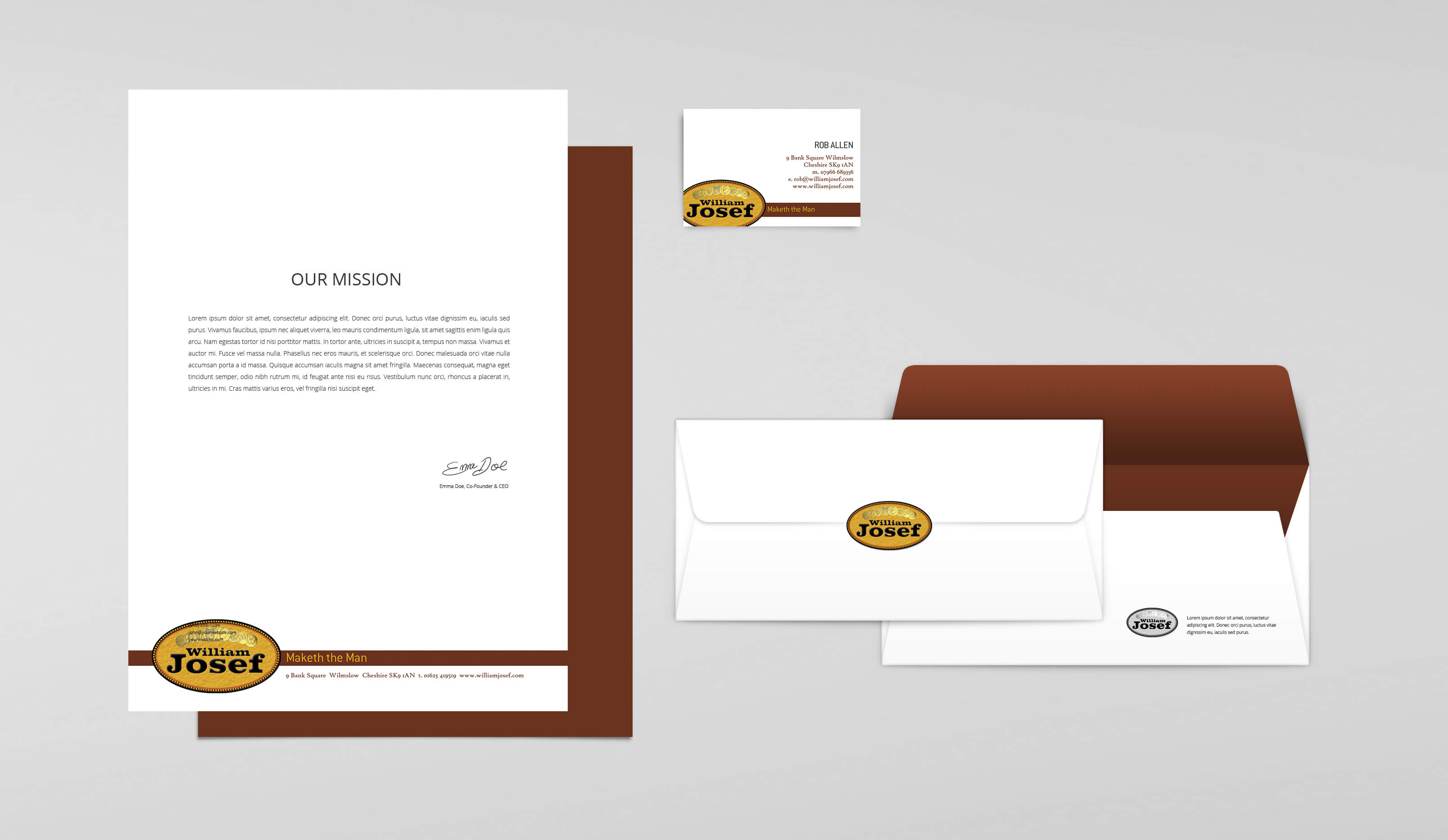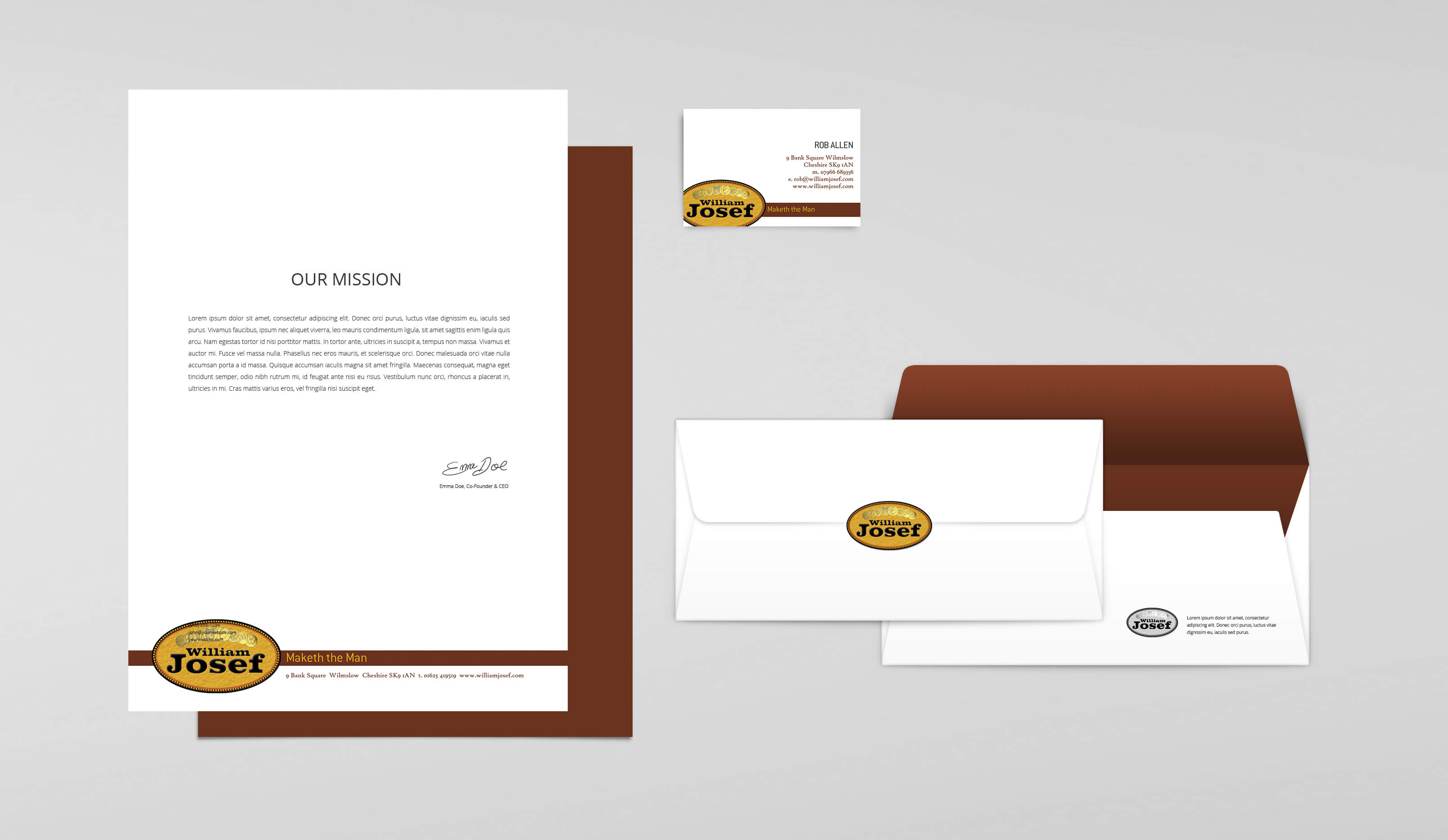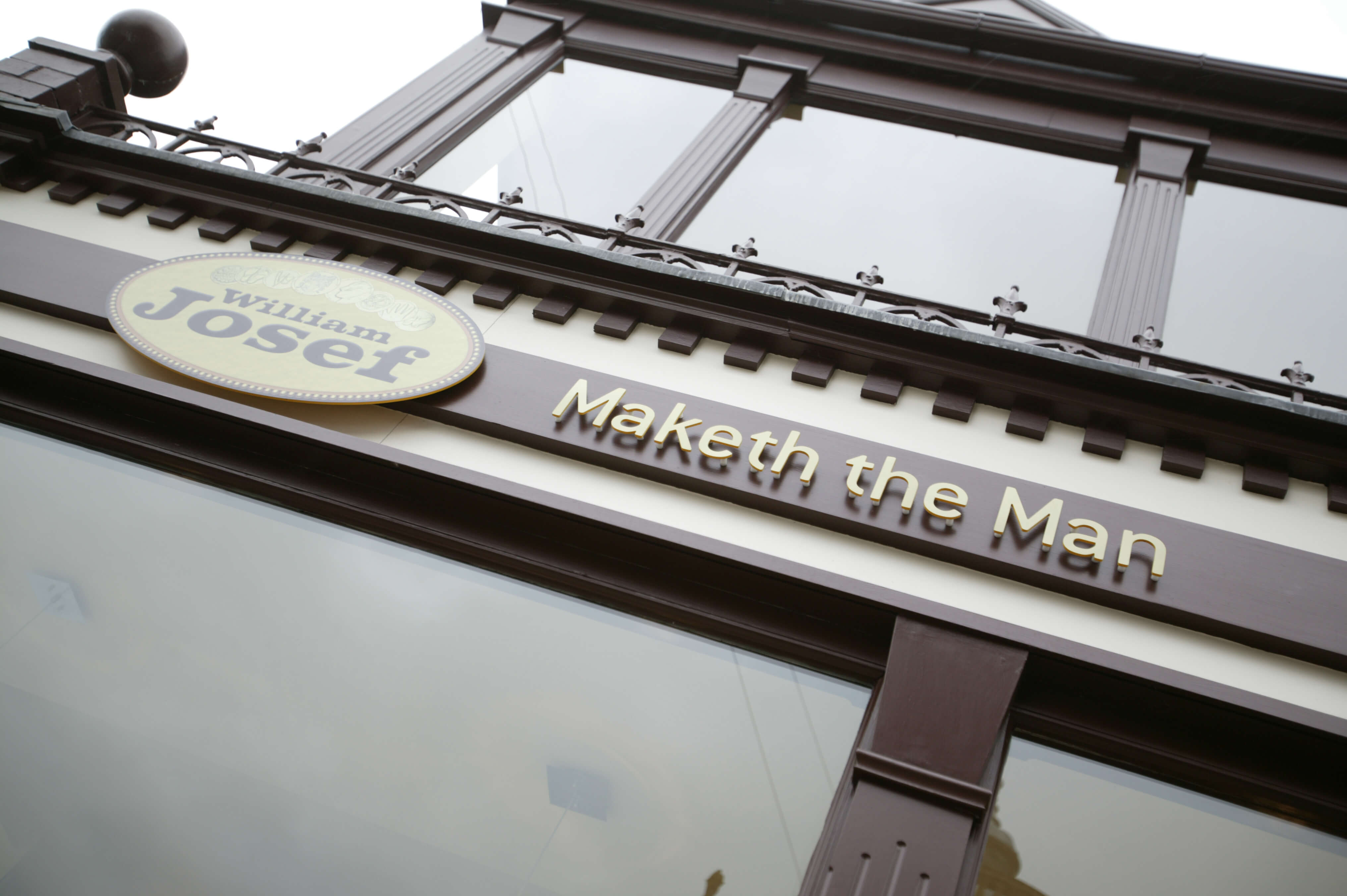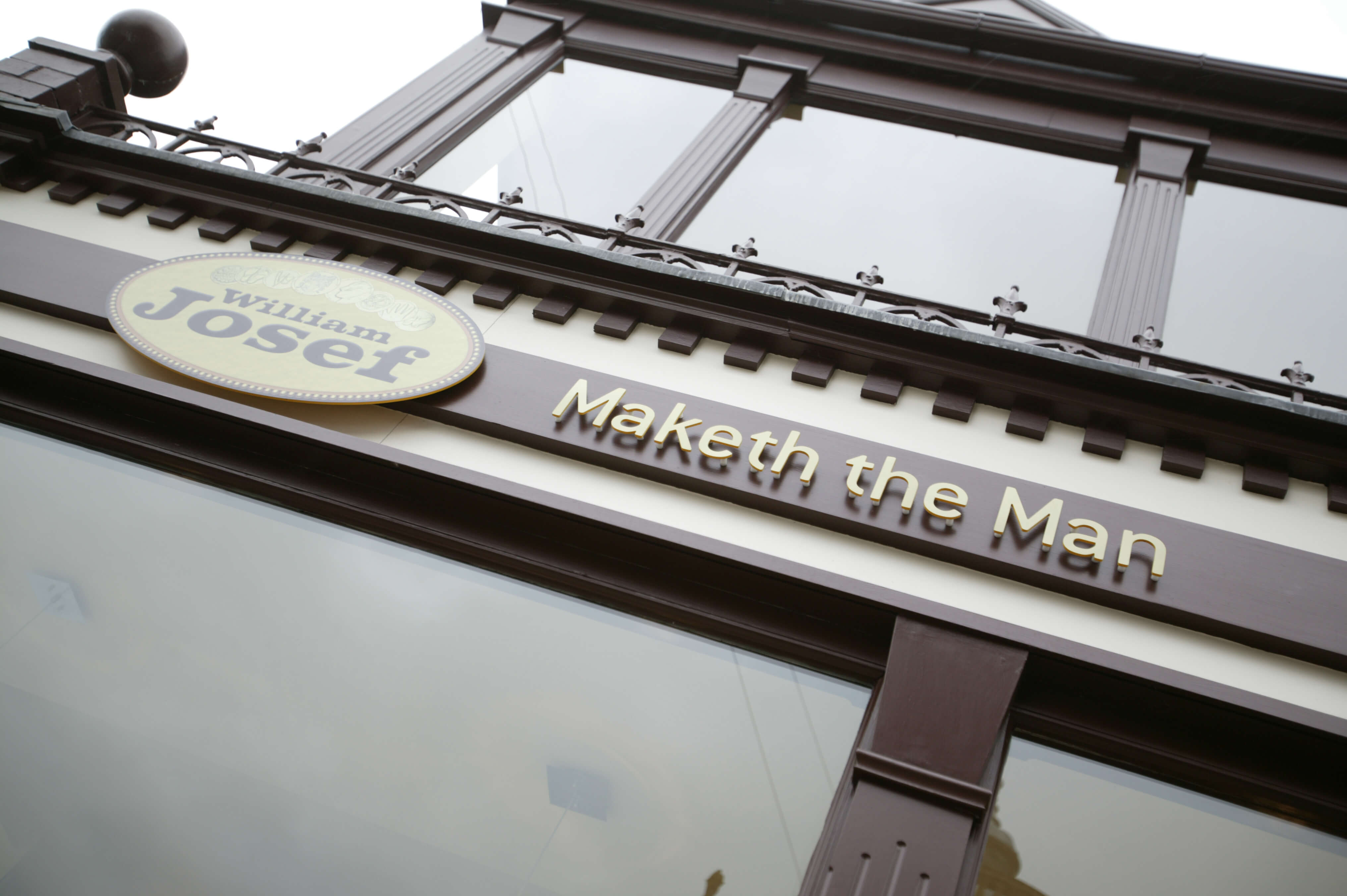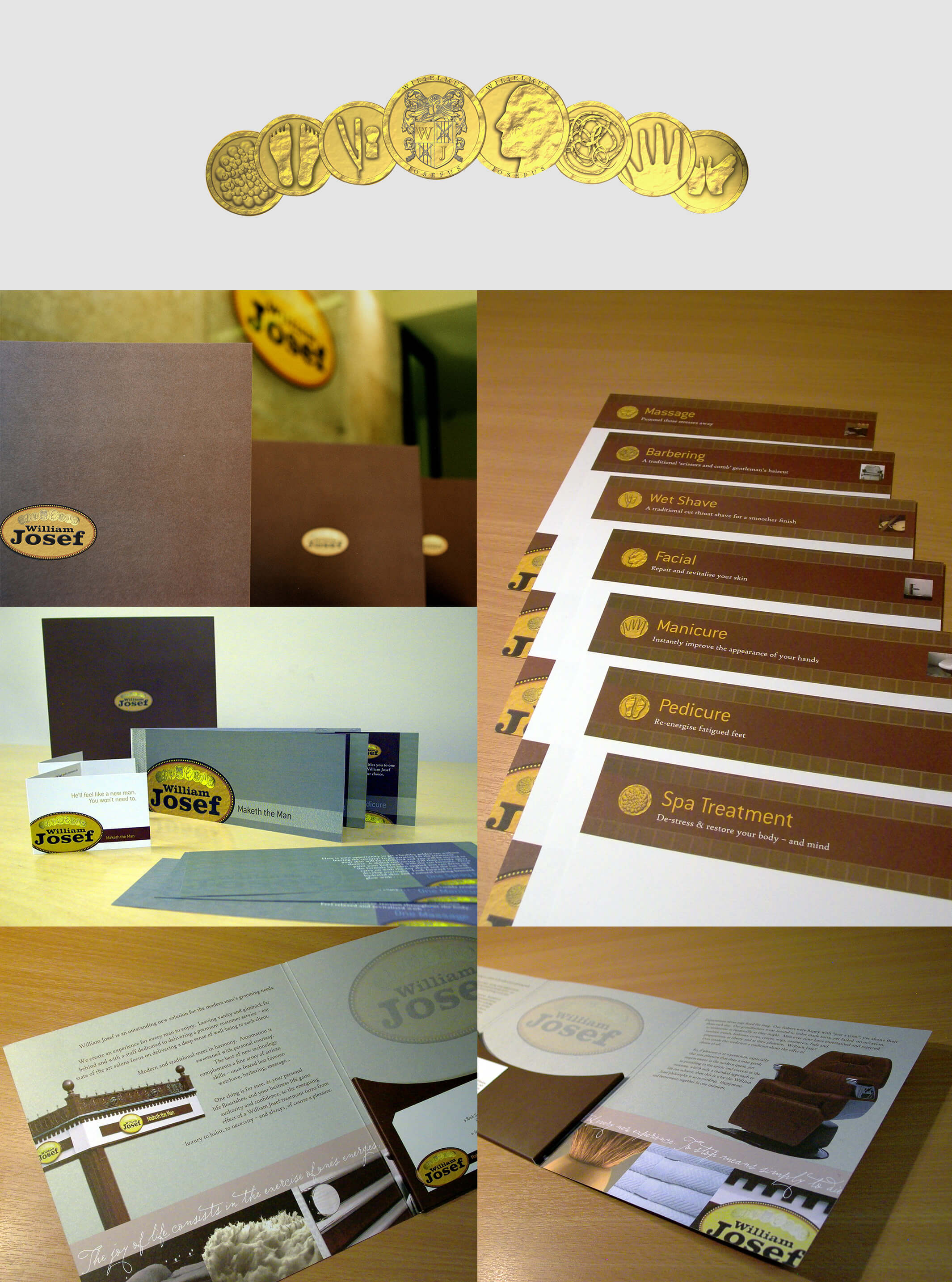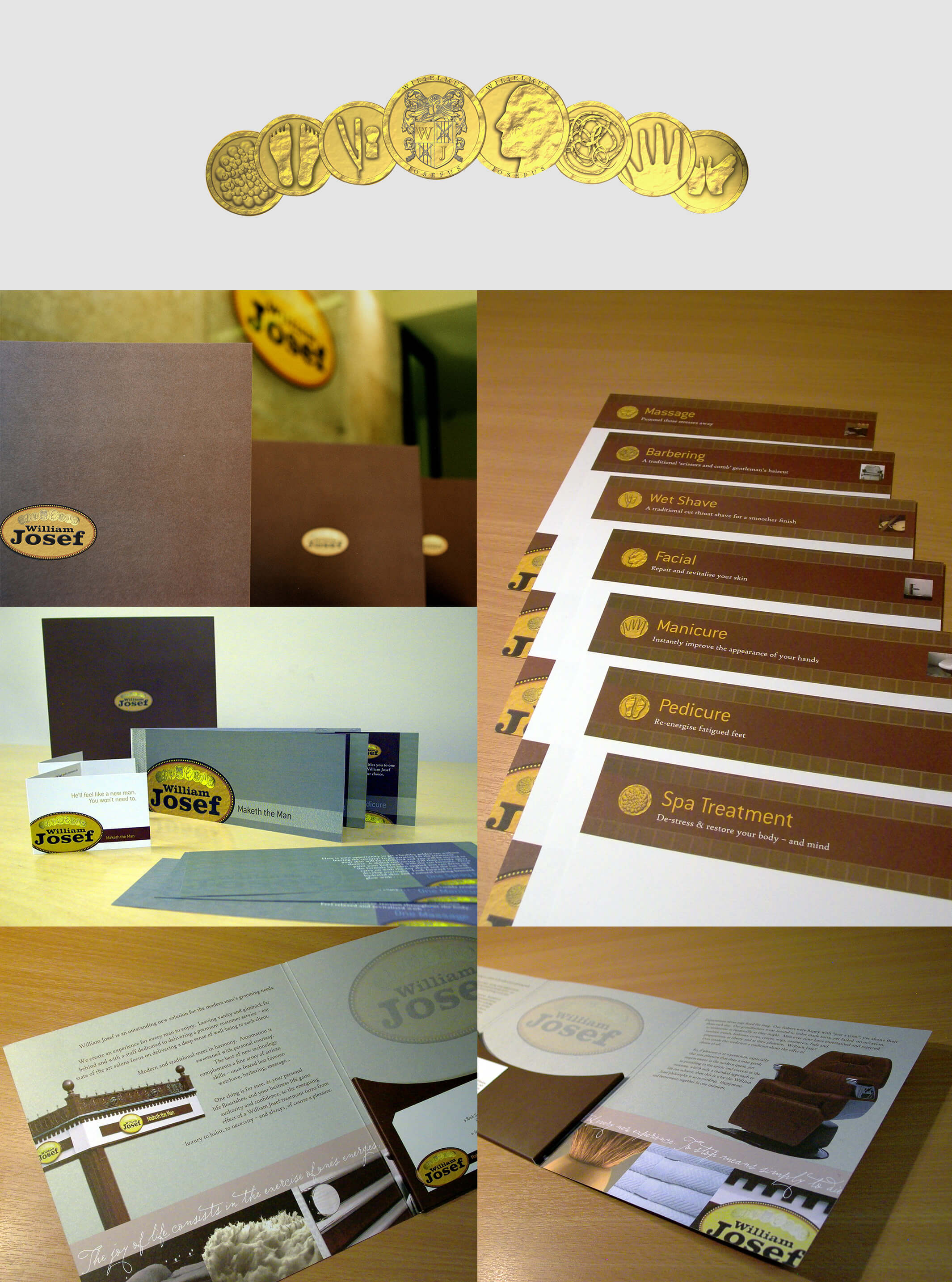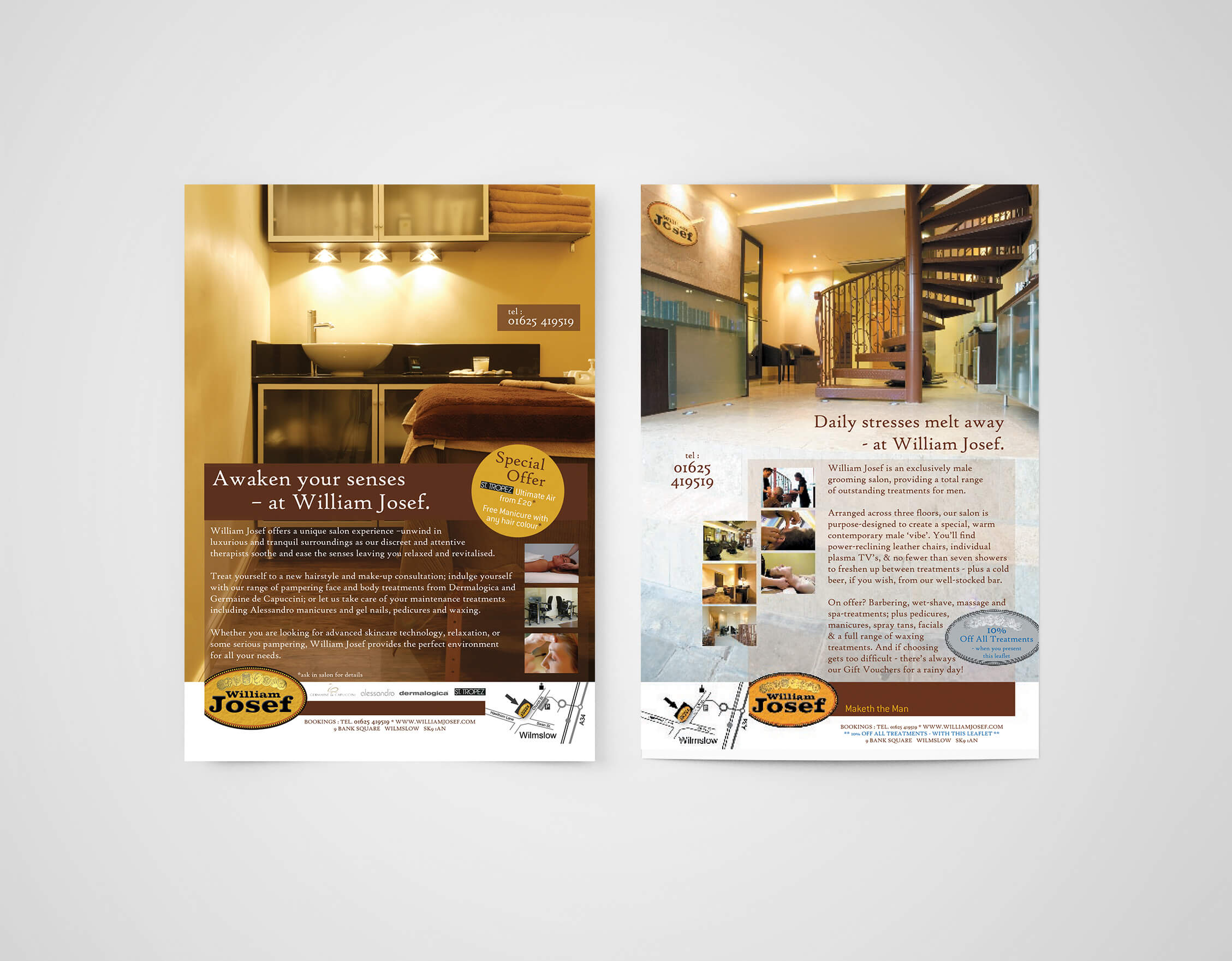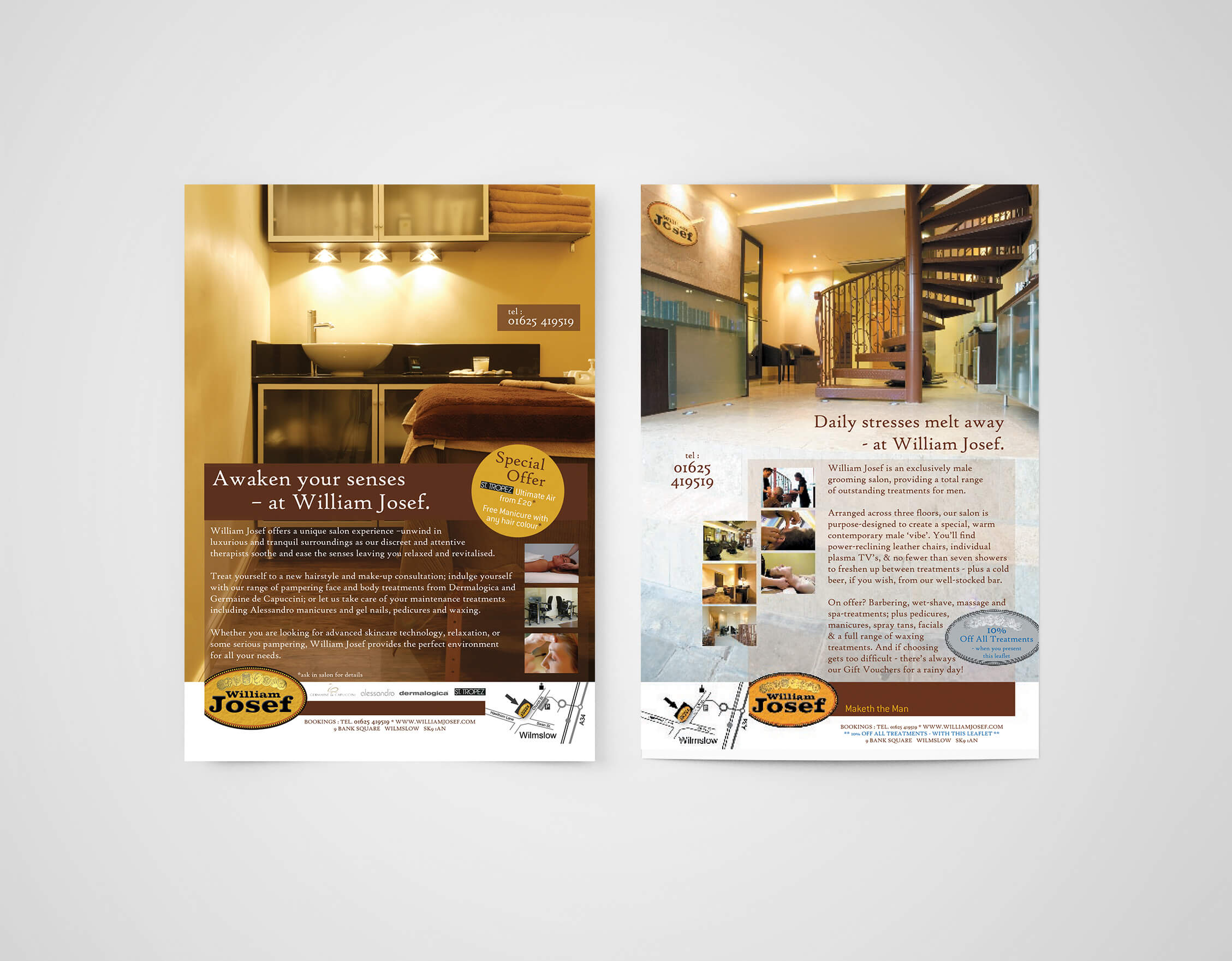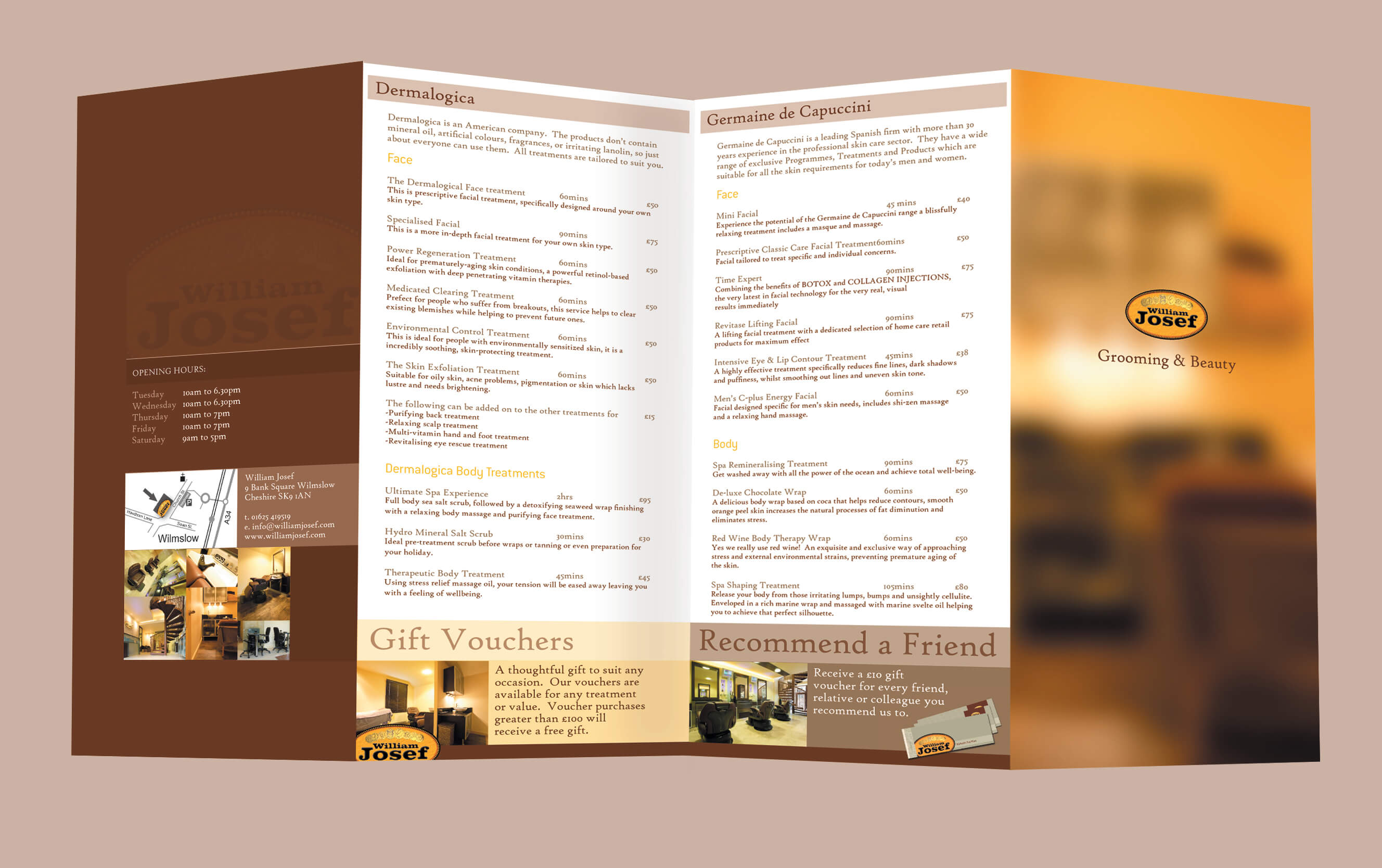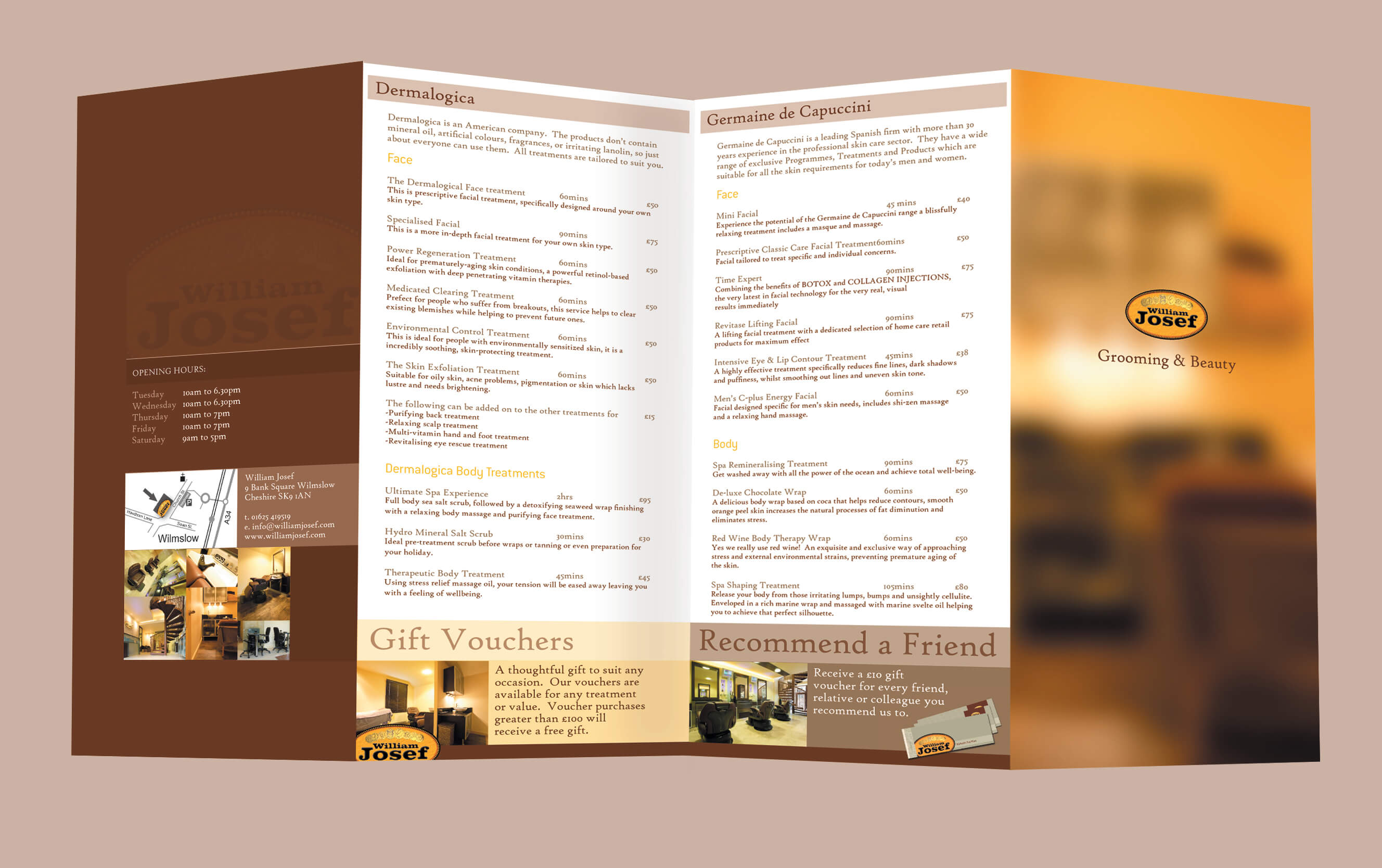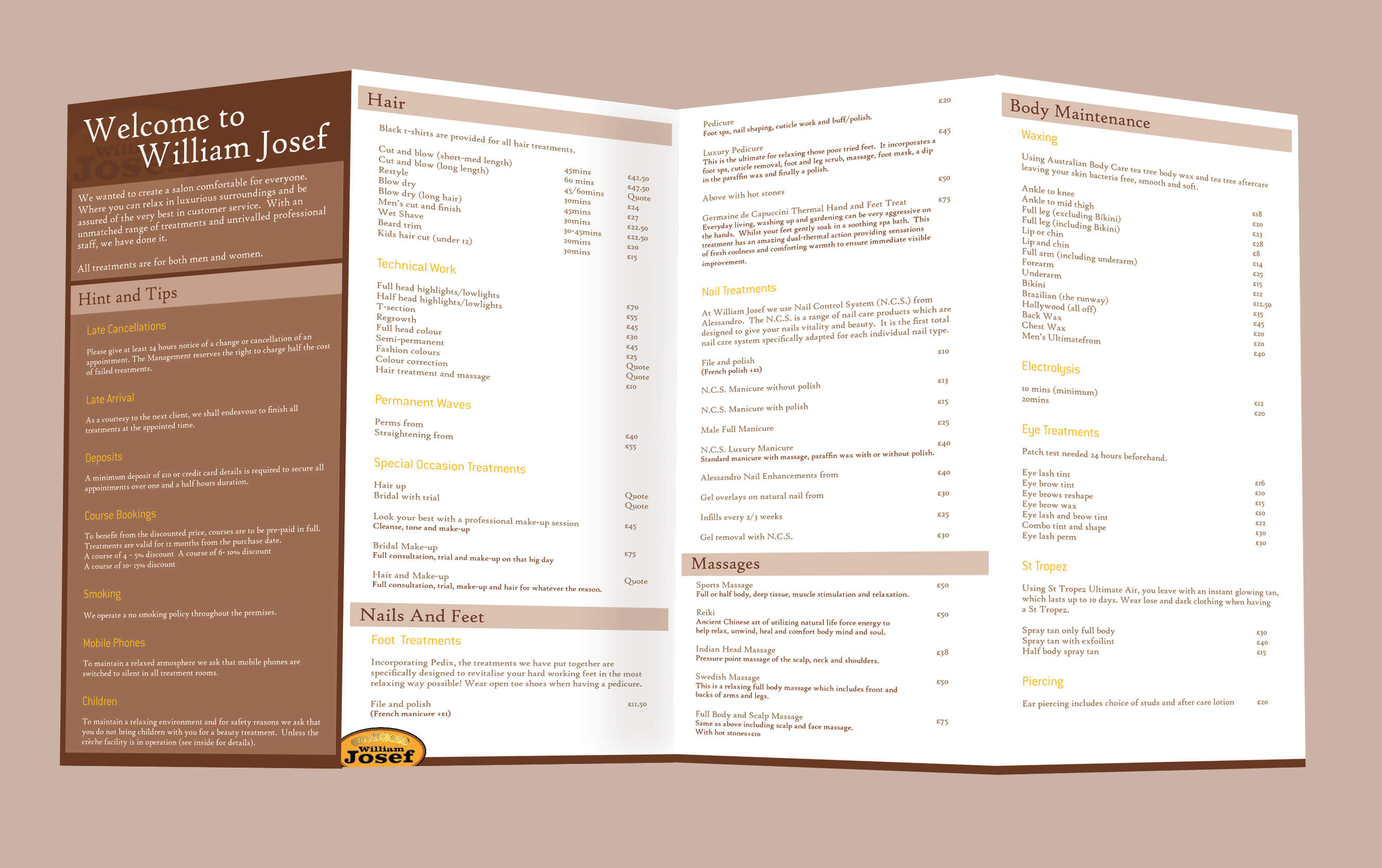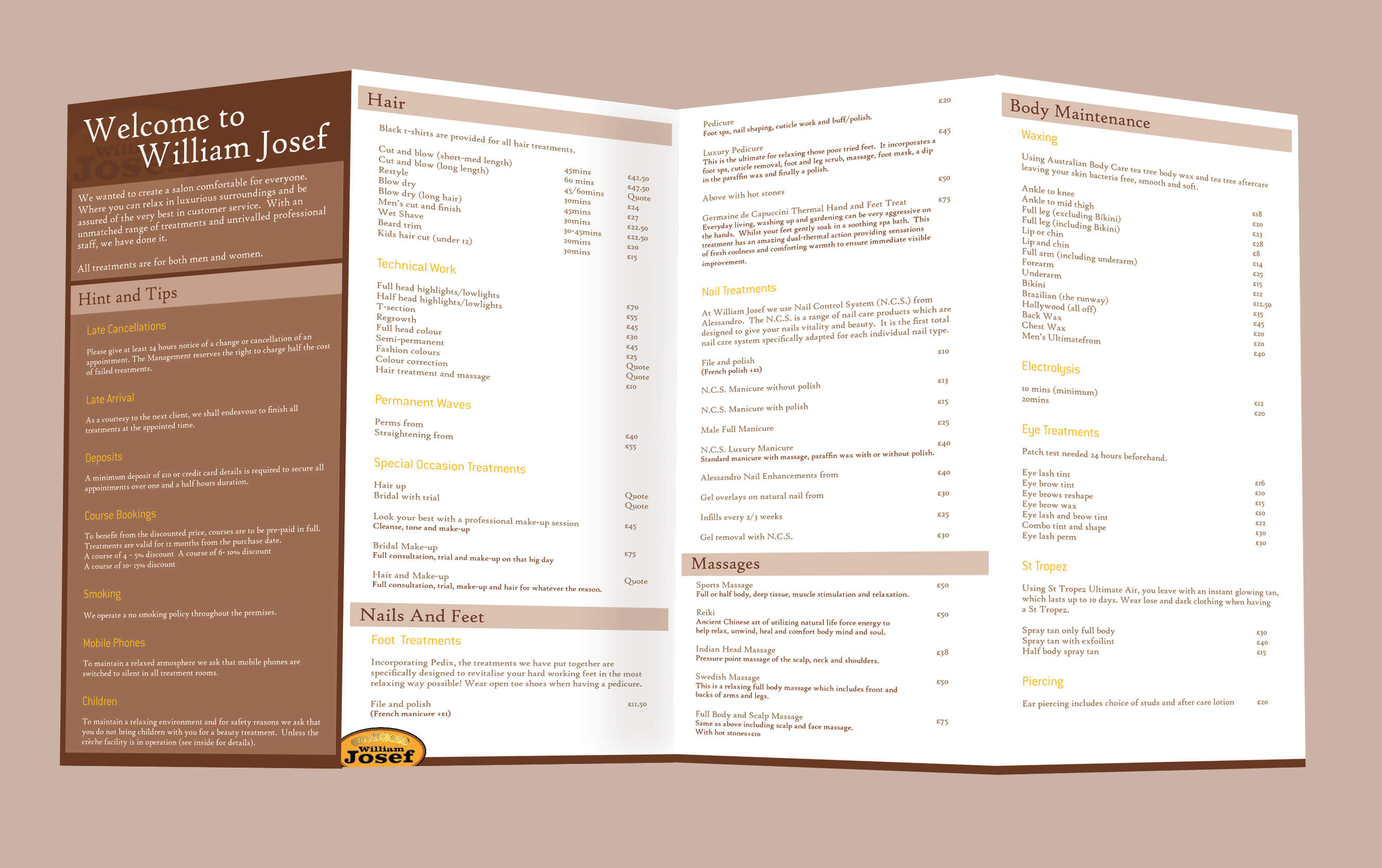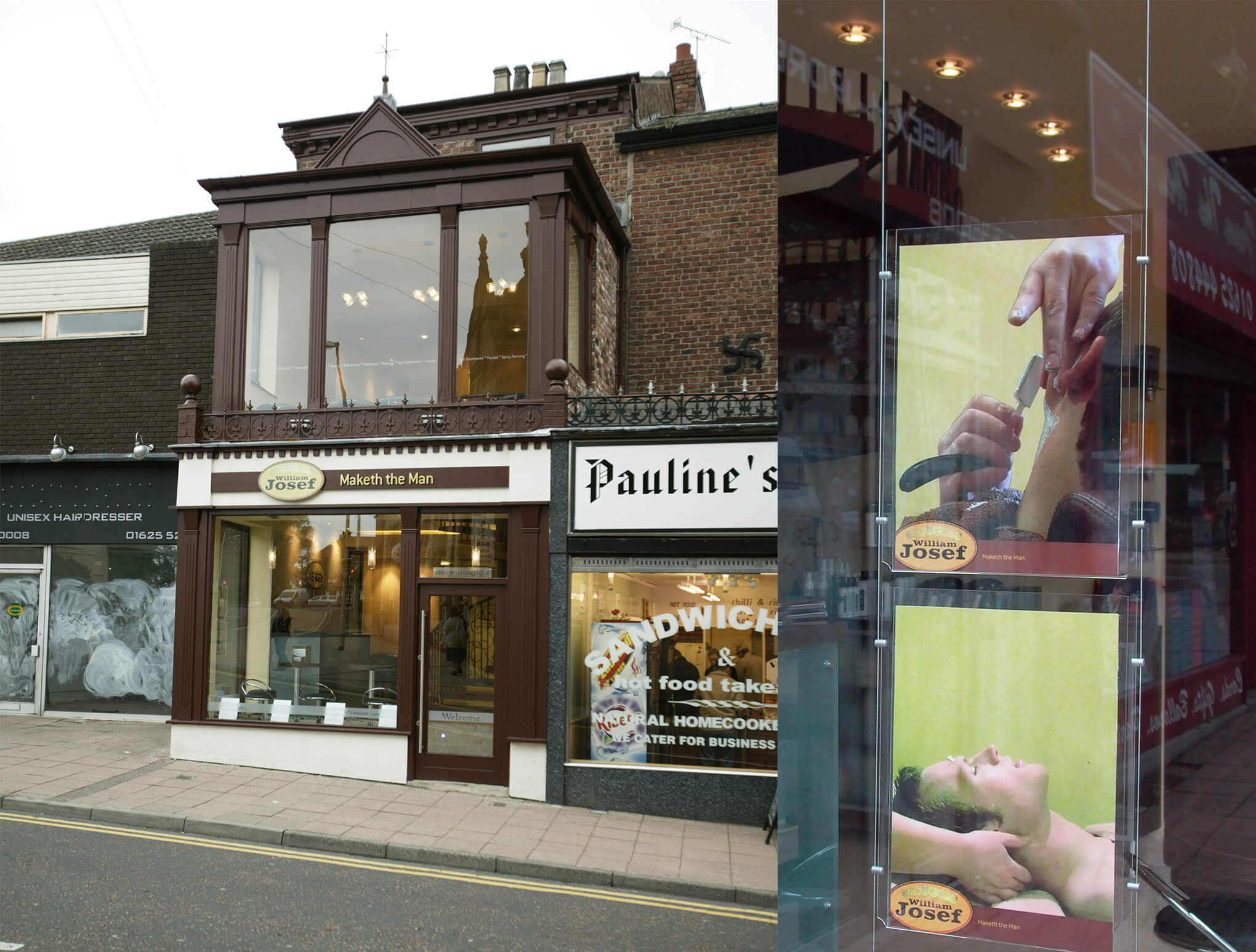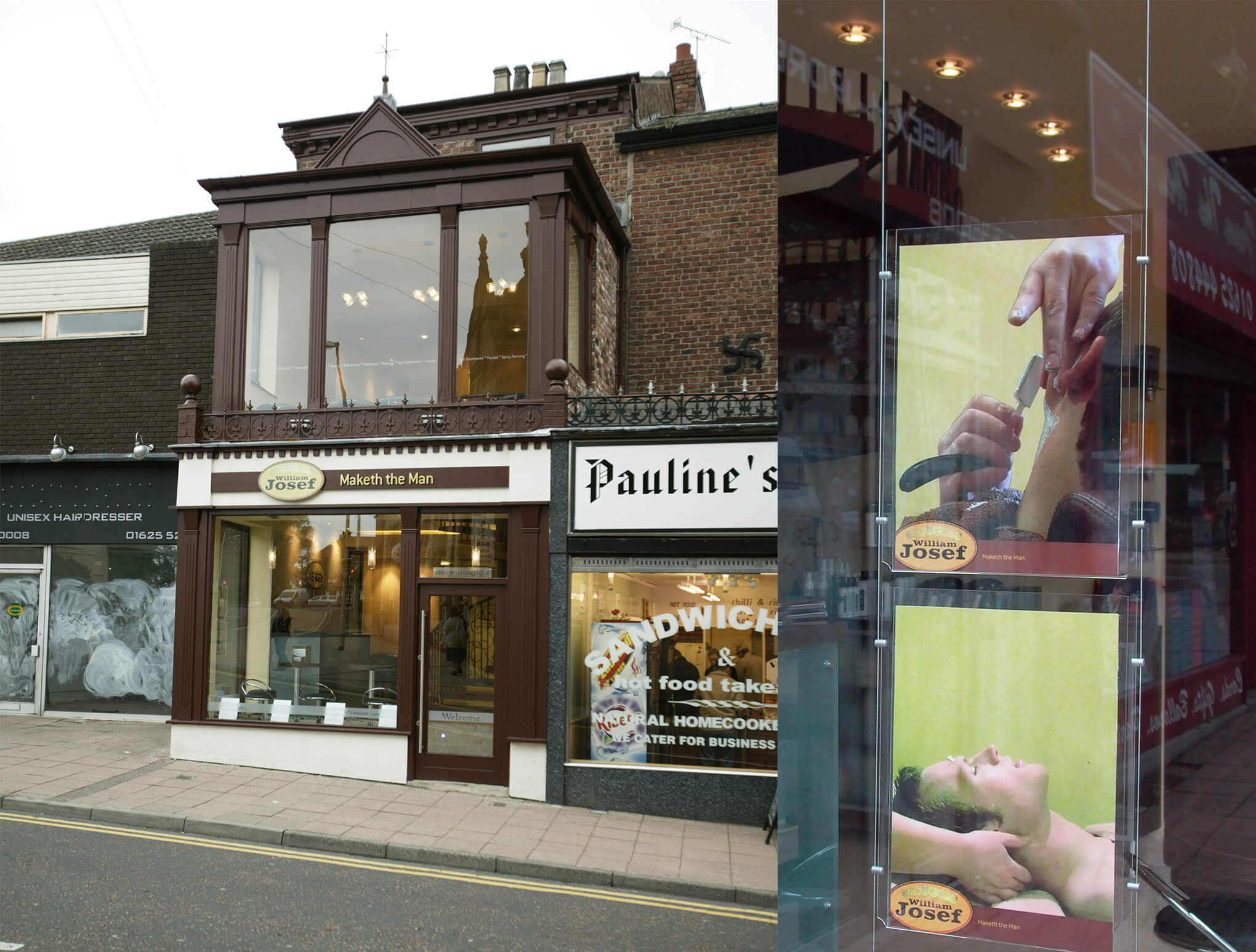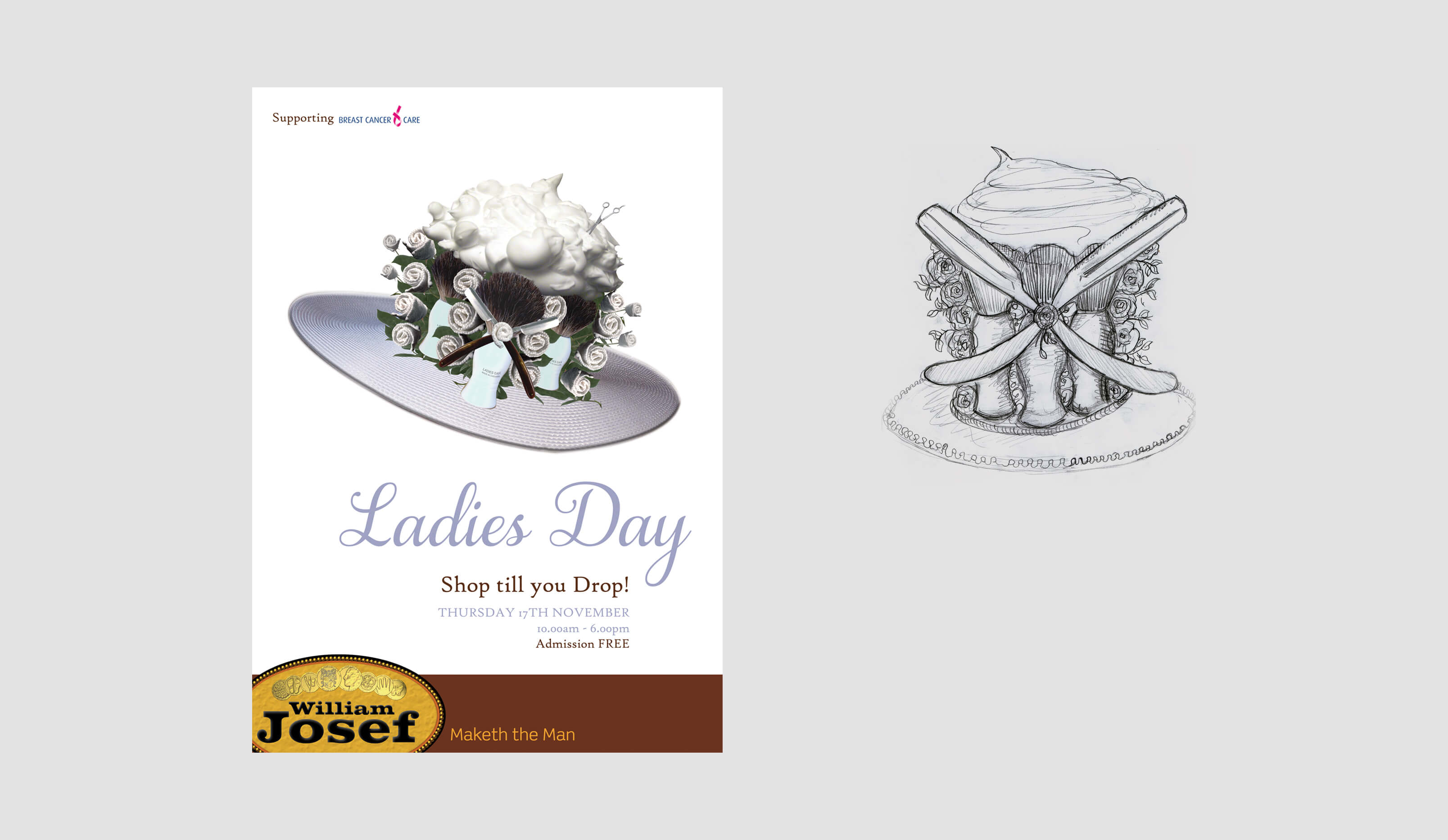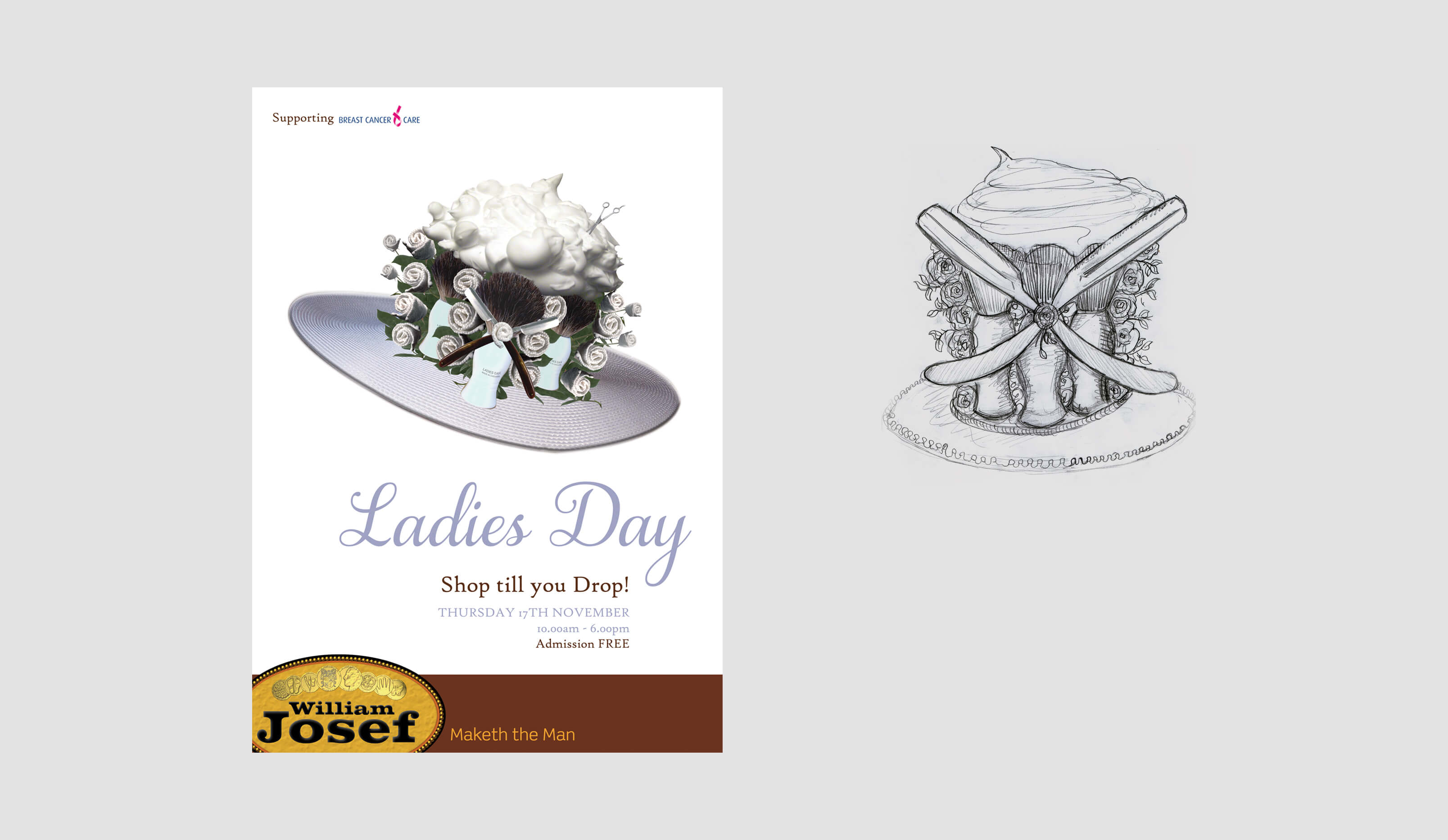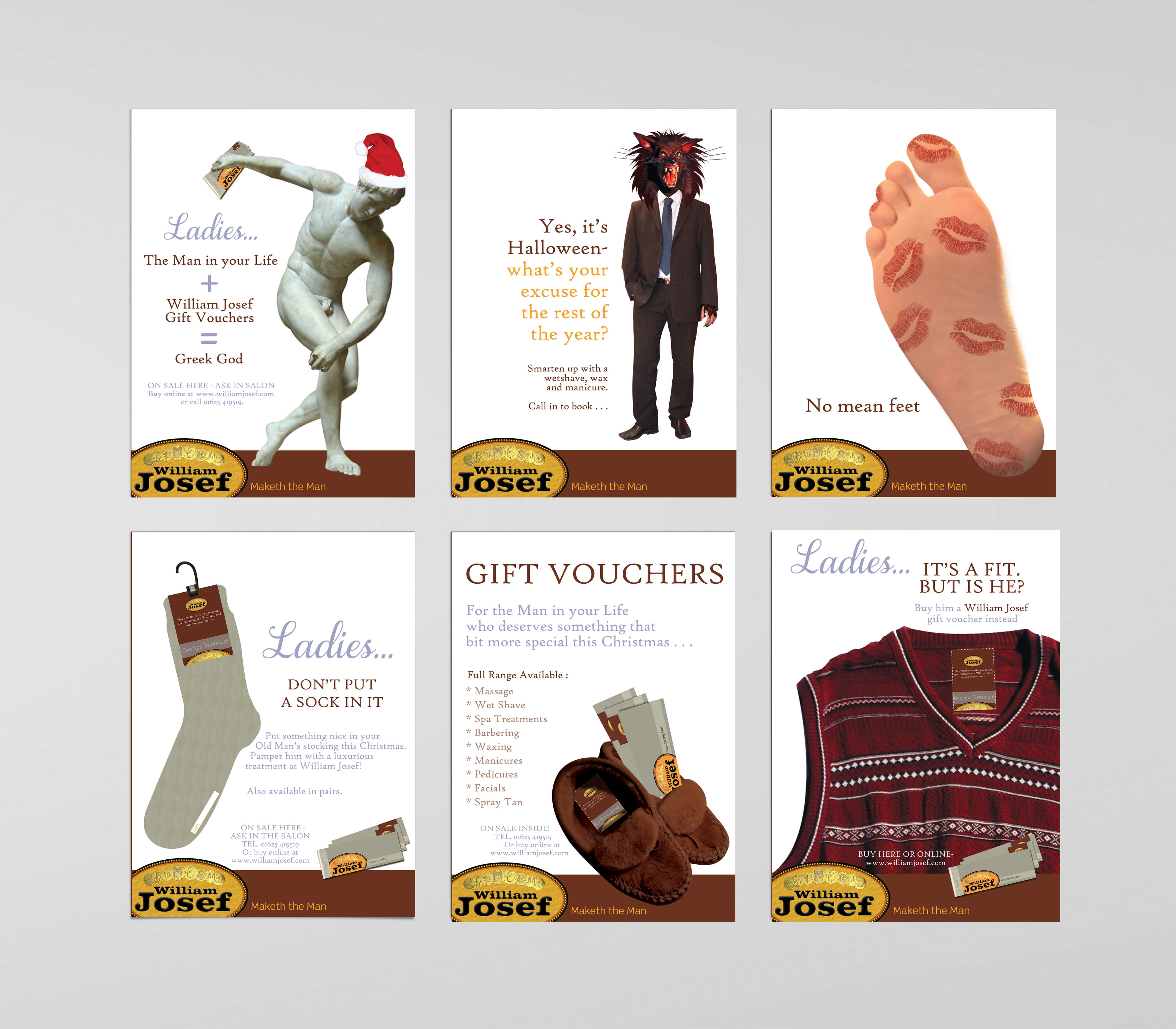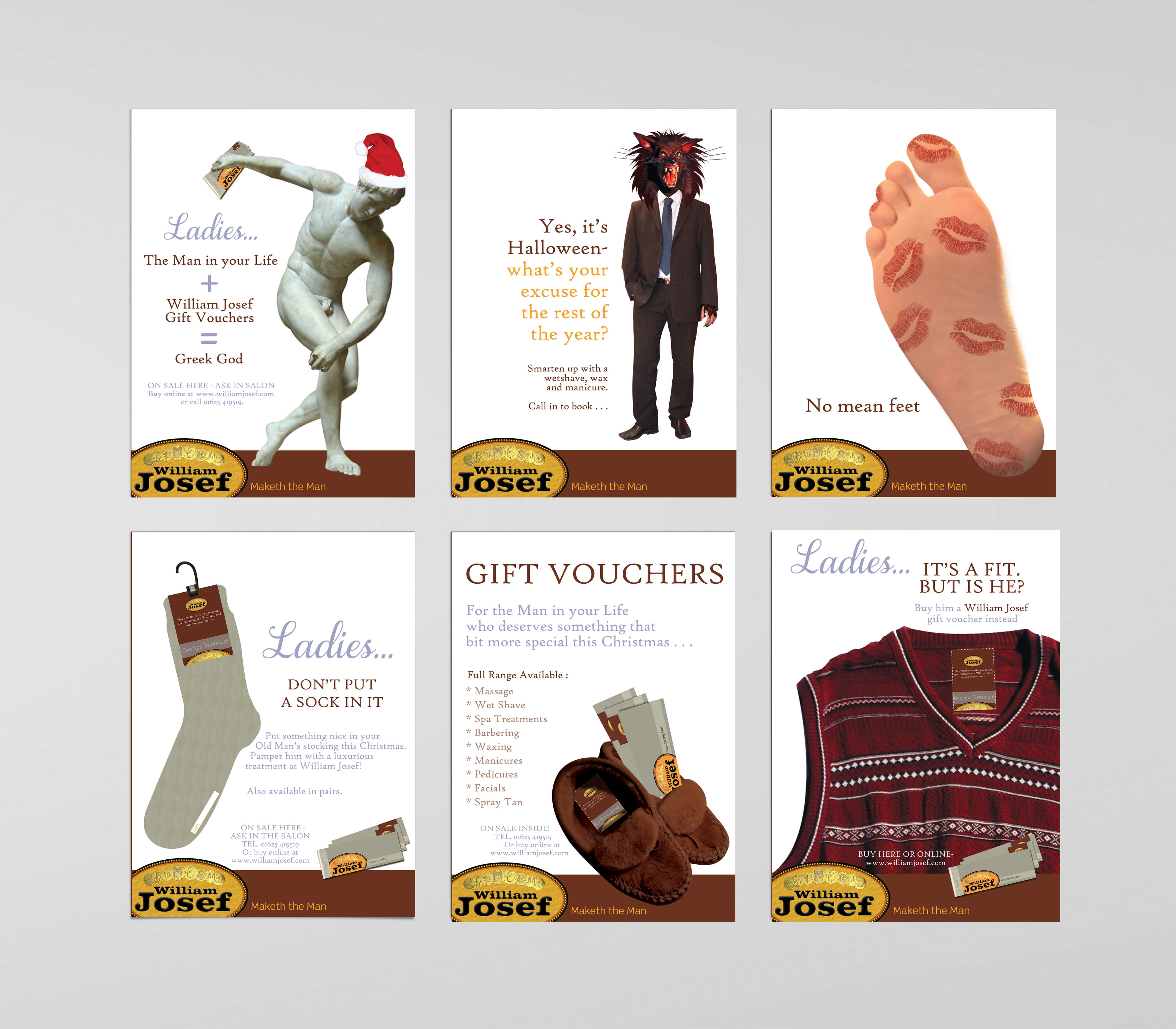 This a client I worked for while working as a graphic designer at a company called Champion Marketing which was part of the Champion Accountants group based in the North West.  With my Marketing Director at Champion Marketing we worked closely with the team at William Josef, and identified 4 main needs:
• Create a  brand aesthetic which is traditional which also appeals to a new generation of men who care about personal grooming.
• Represent the luxury salon, it's treatments and high quality products provided by WJ.
• Better communicate and promote their treatments and products.
• Enhance consistency and usability of the brand and materials
I created a pastiche logo inspired by luxuorious cigar packaging. I used a stong bold 'Wild West' style font to show confidence and, a gold oval badge and gold trim all to give the logo an expensive look.
I branded each of the treatments with a similar aesthetic approach to give each treatment a strong visual voice within the brand mix.
Signage was designed for the salon along with a series of marketing materials such as a brochure, voucher/ voucher envelope, point of sale leaflets, shop window posters and a website.