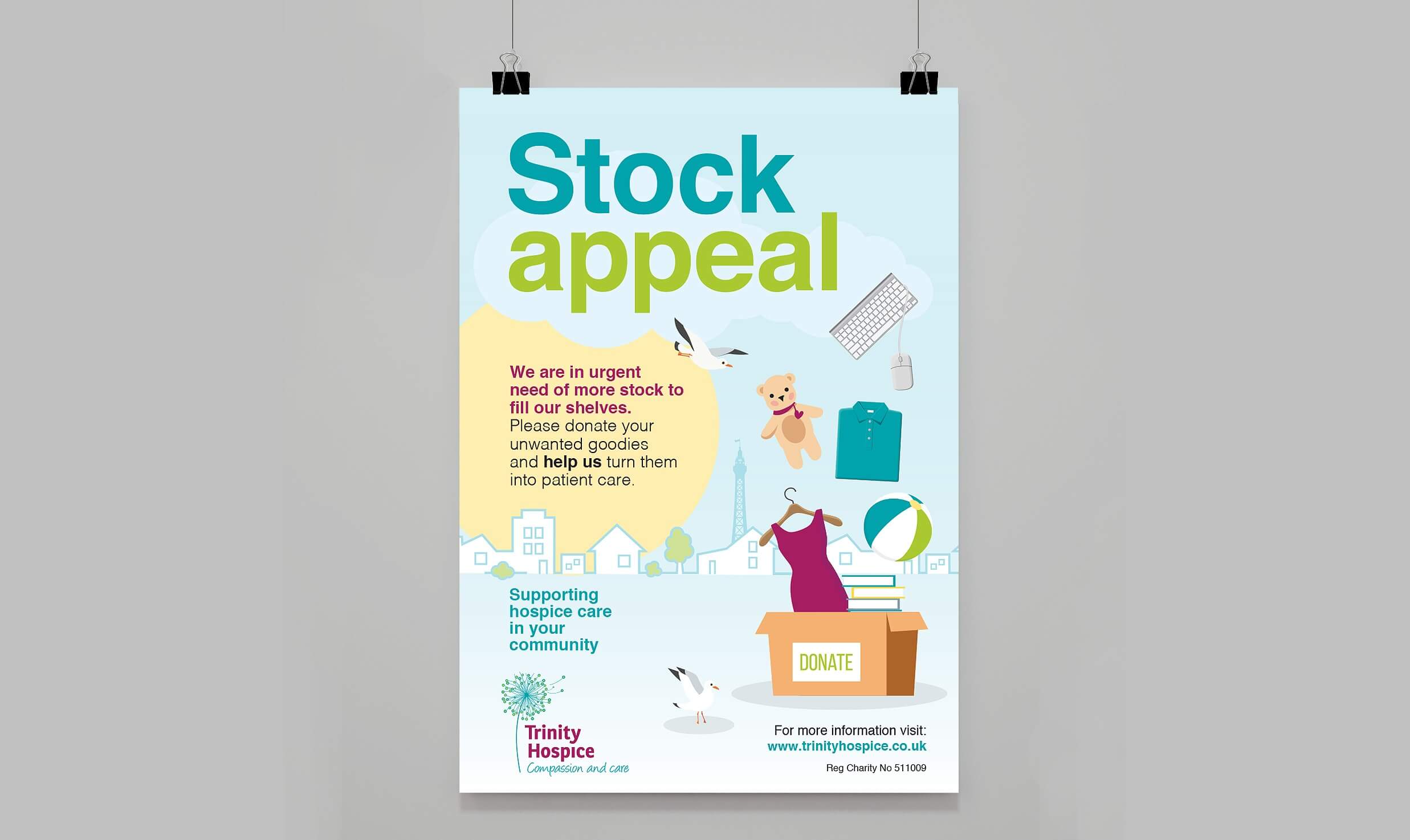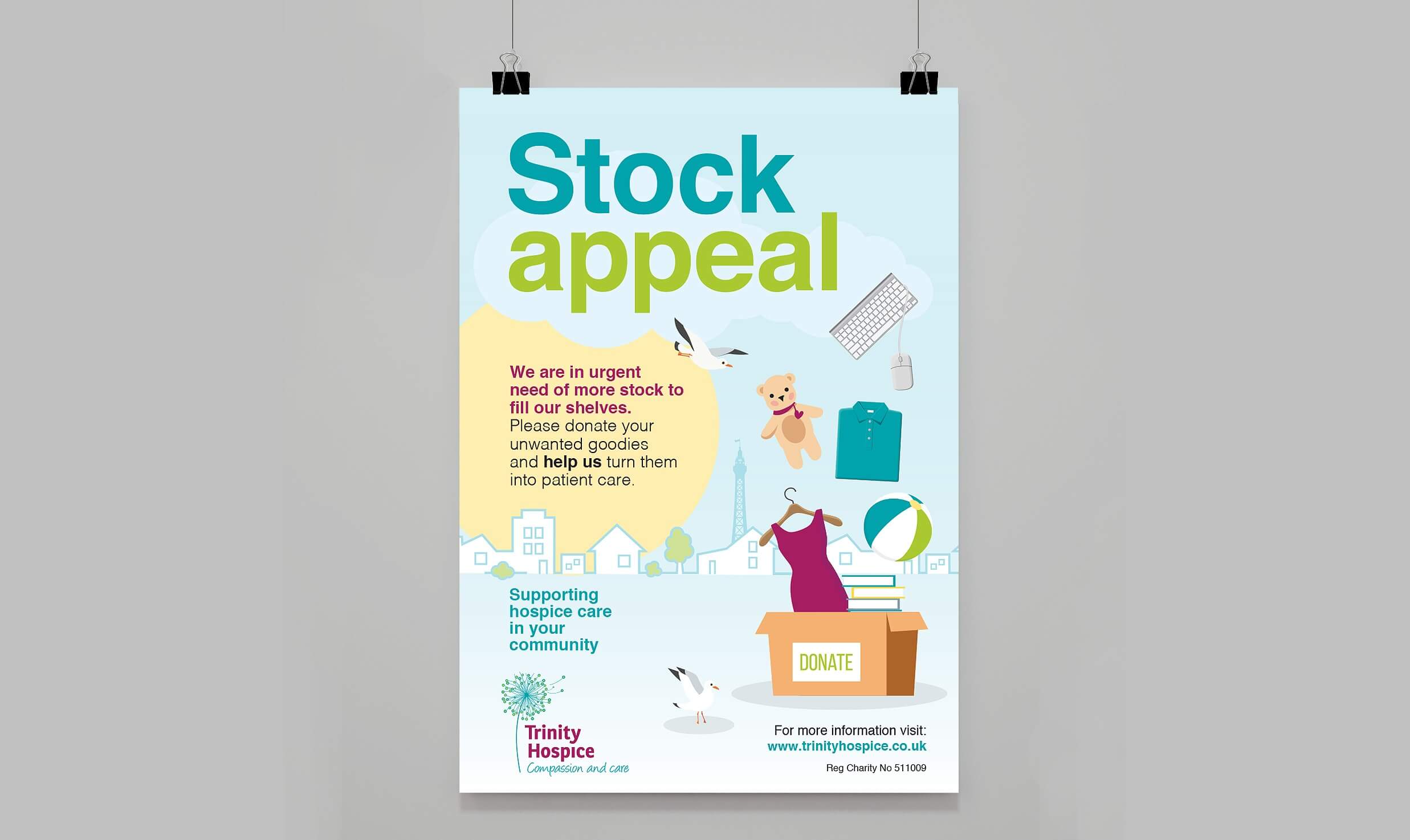 Posters to help Trinity Hospice promote appeals and fundraising events 
Trinity Hospice is a leading palliative care provider across the Fylde Coast in the UK.
They say "A hospice isn't a place full of death – it's a place full of life, where every day is extraordinary! We work hard to stay at the leading edge of palliative care by listening, learning and expanding our services as technology brings new opportunities and patient expectations change."
While working as part of Epigram communication's Arts and Culture team I was asked to design a set of posters to promote various appeals and events to raise awareness and support for Trinity Hospice's mission and as an opportunity to raise money.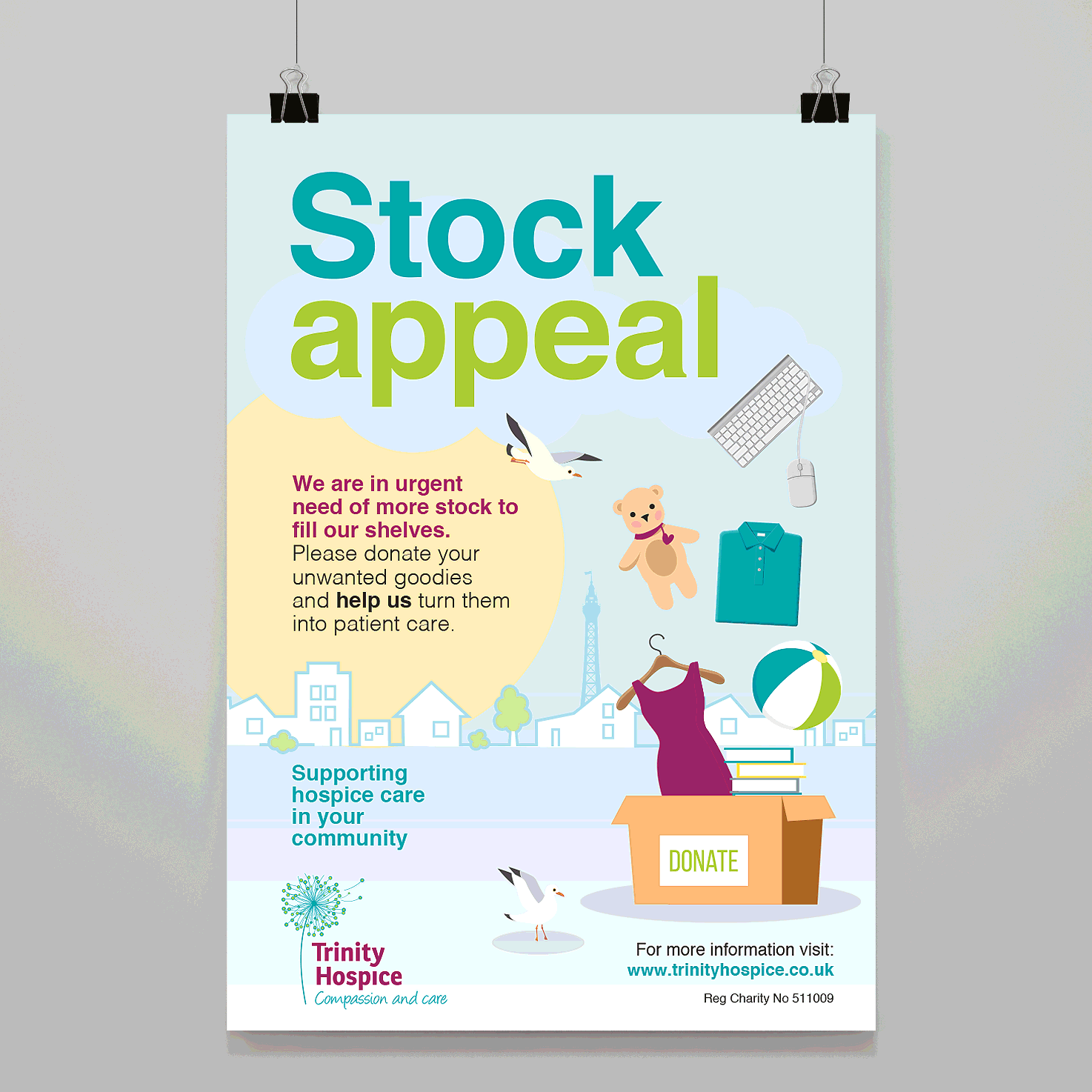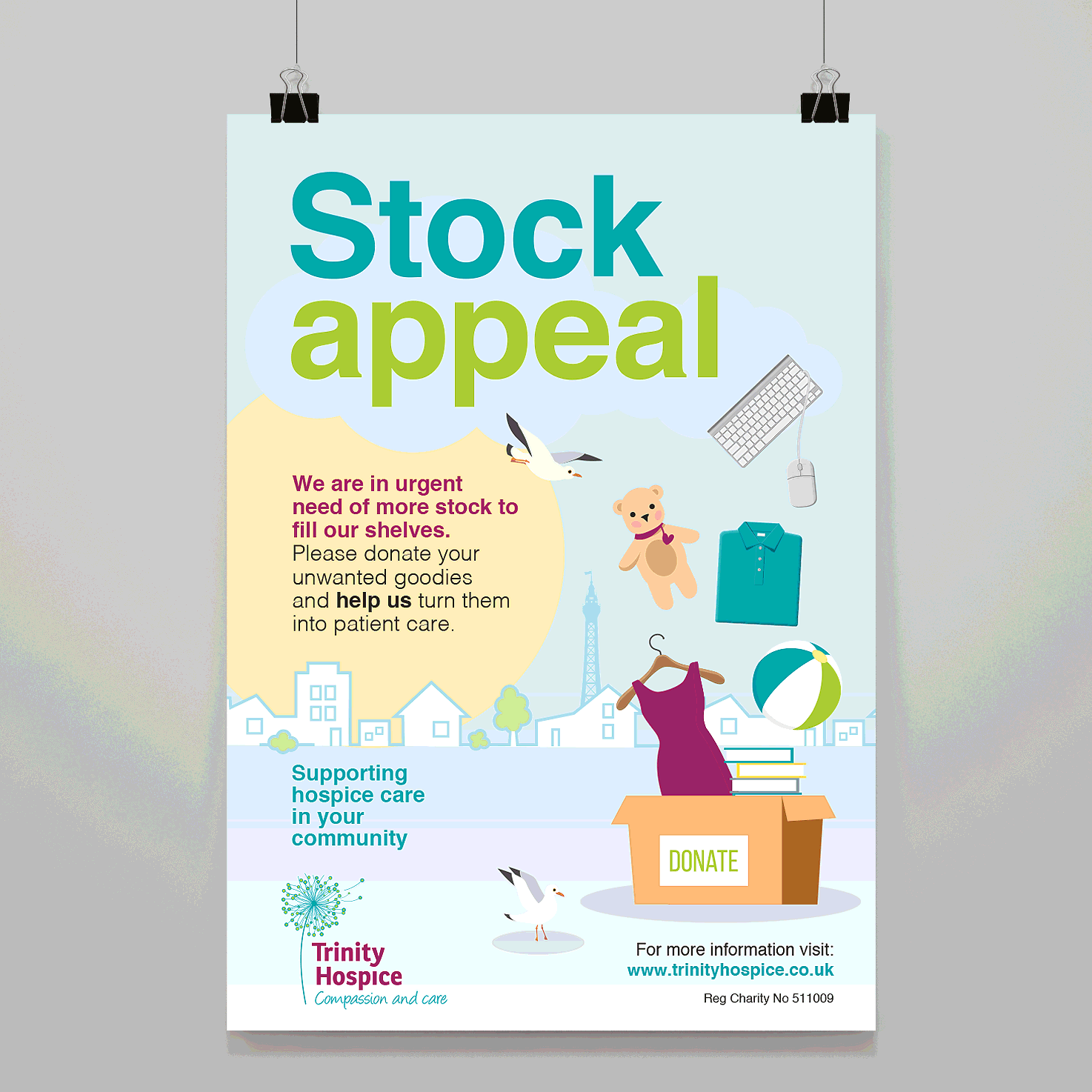 When designing these posters on each of them I created focal points to engage the readers with a striking image that relates to the appeal  or fundraiser event: one that is professional but still communicates. I designed the posters to have direct impact because it was important to make sure that people don't have to study the content of the posters to know what Trinity Hospice wants them to do.  I considered the context and found out where the promotional posters are going to be placed and then considered what will surround it, colour, contrast and size. I created visual contrast within the posters and made keywords stand out from the rest of the content. Keeping the posters simple and clutter free meant that the posters communicated well with the audience. I gave the main image space to resonate and used 1/3 of the poster for the call to action.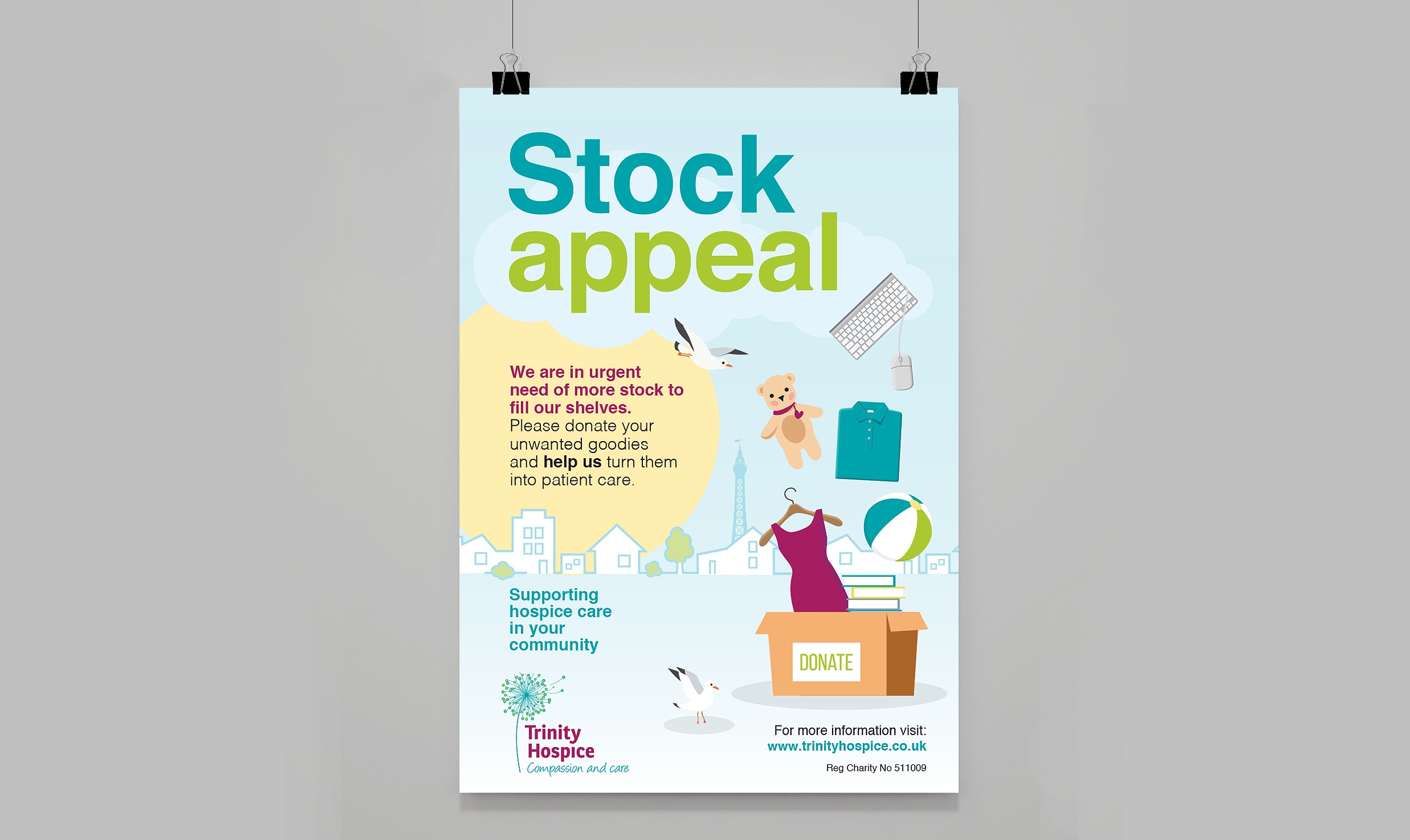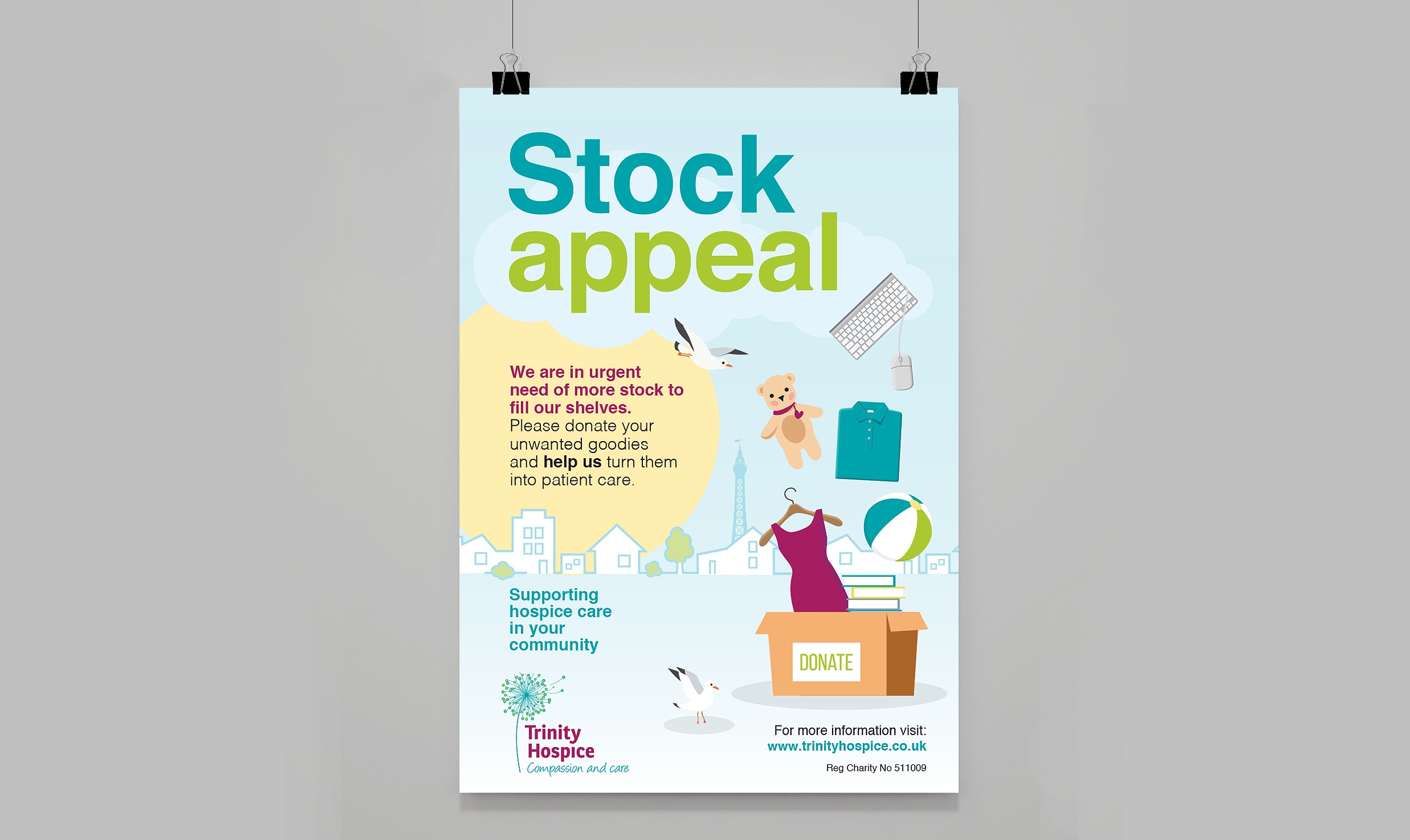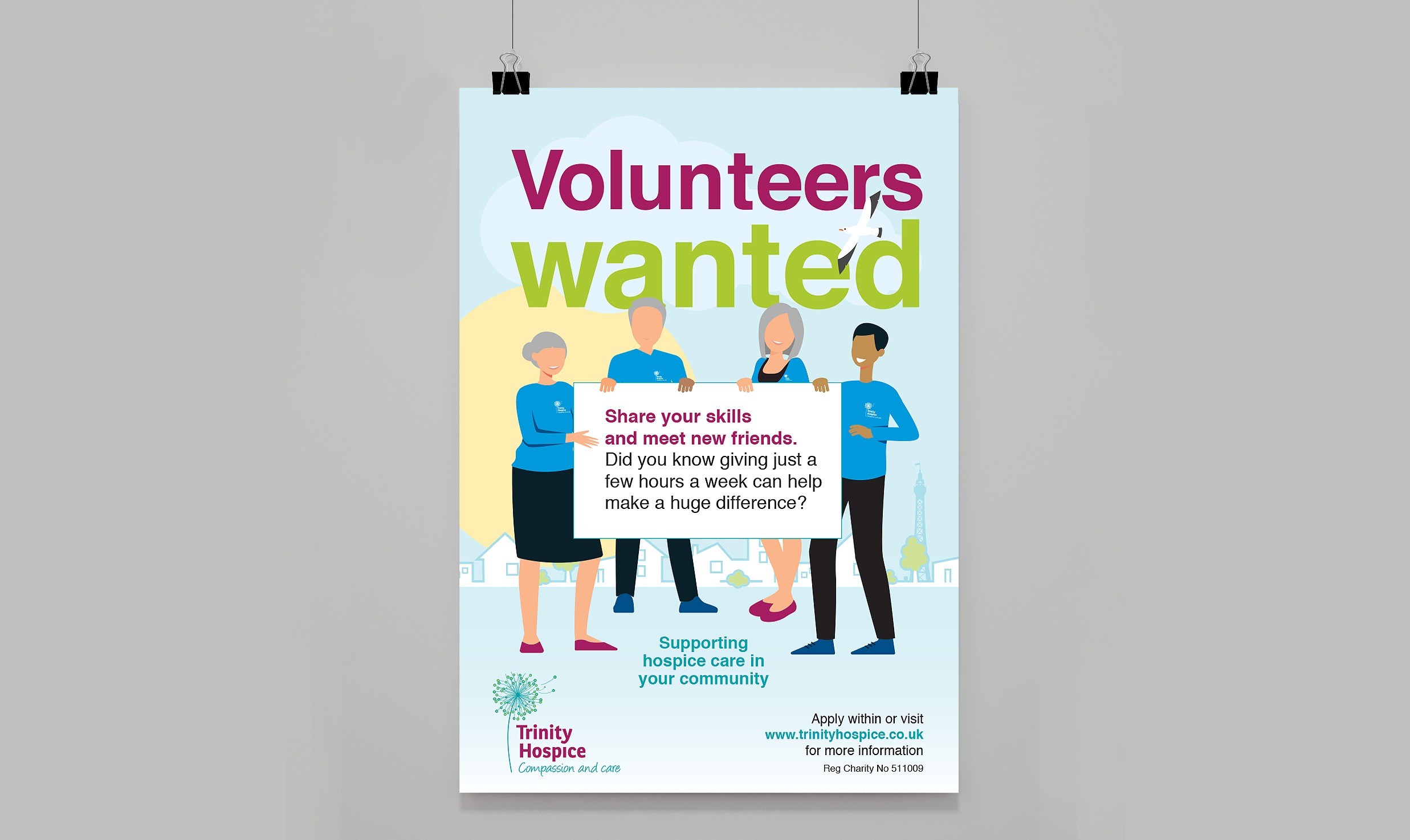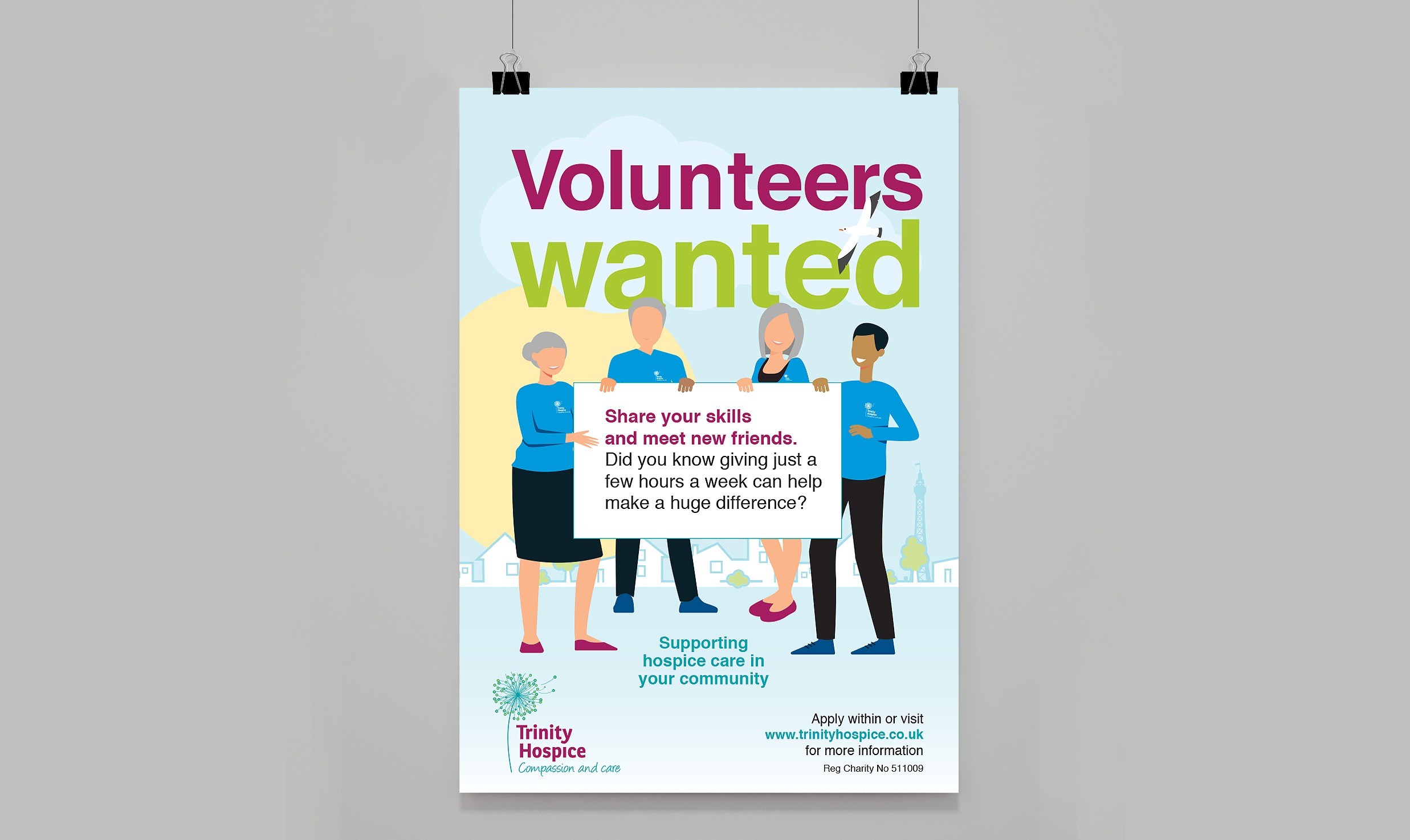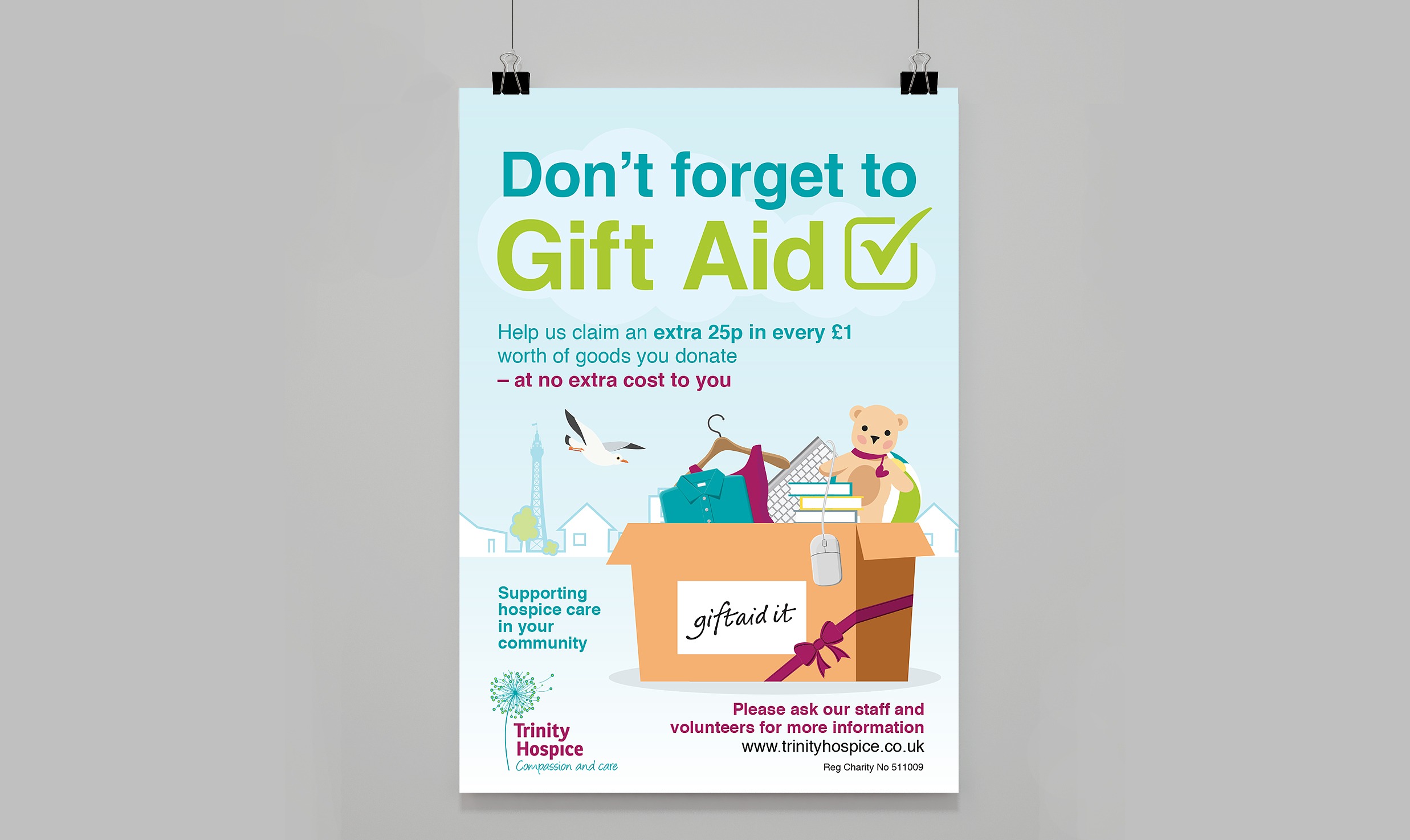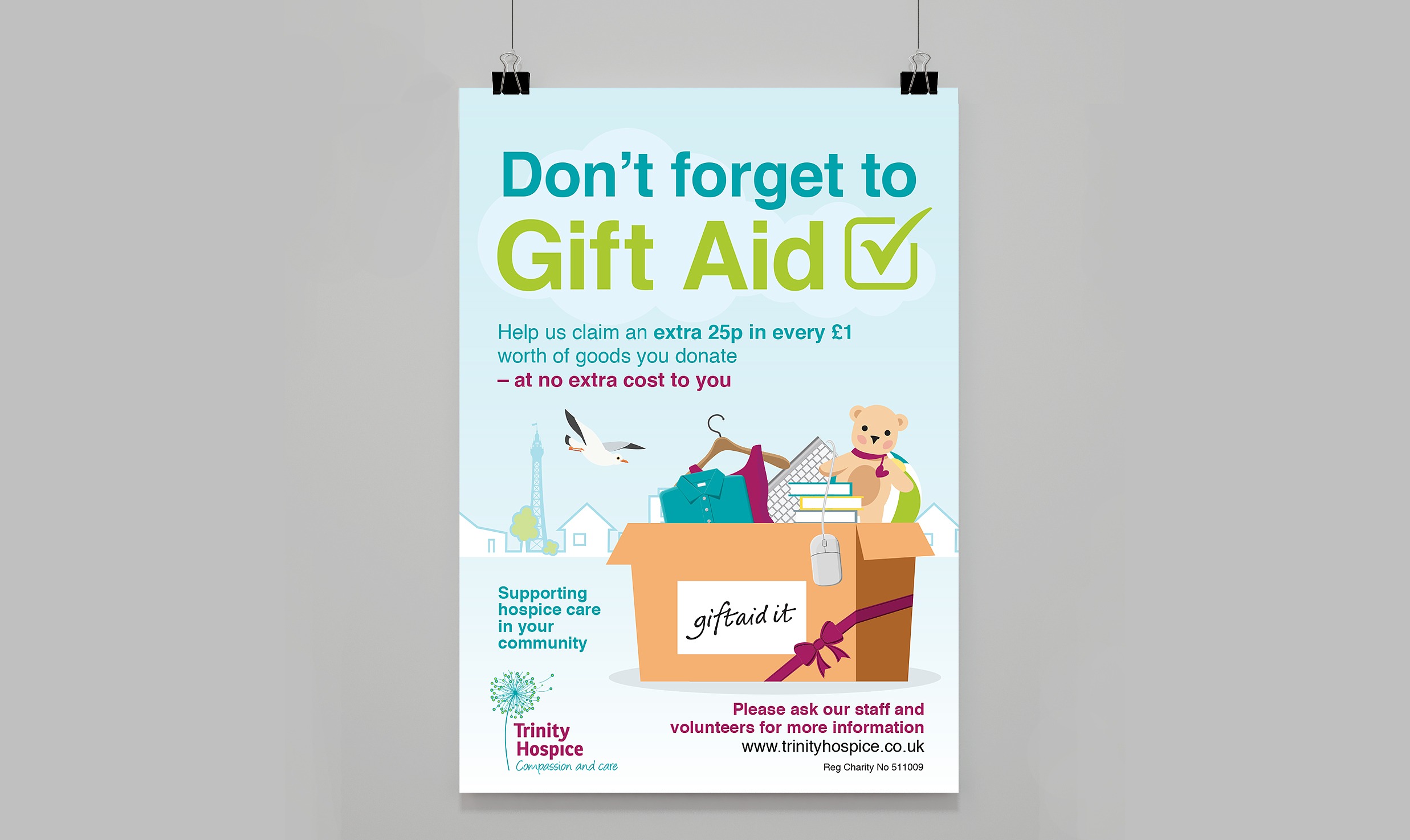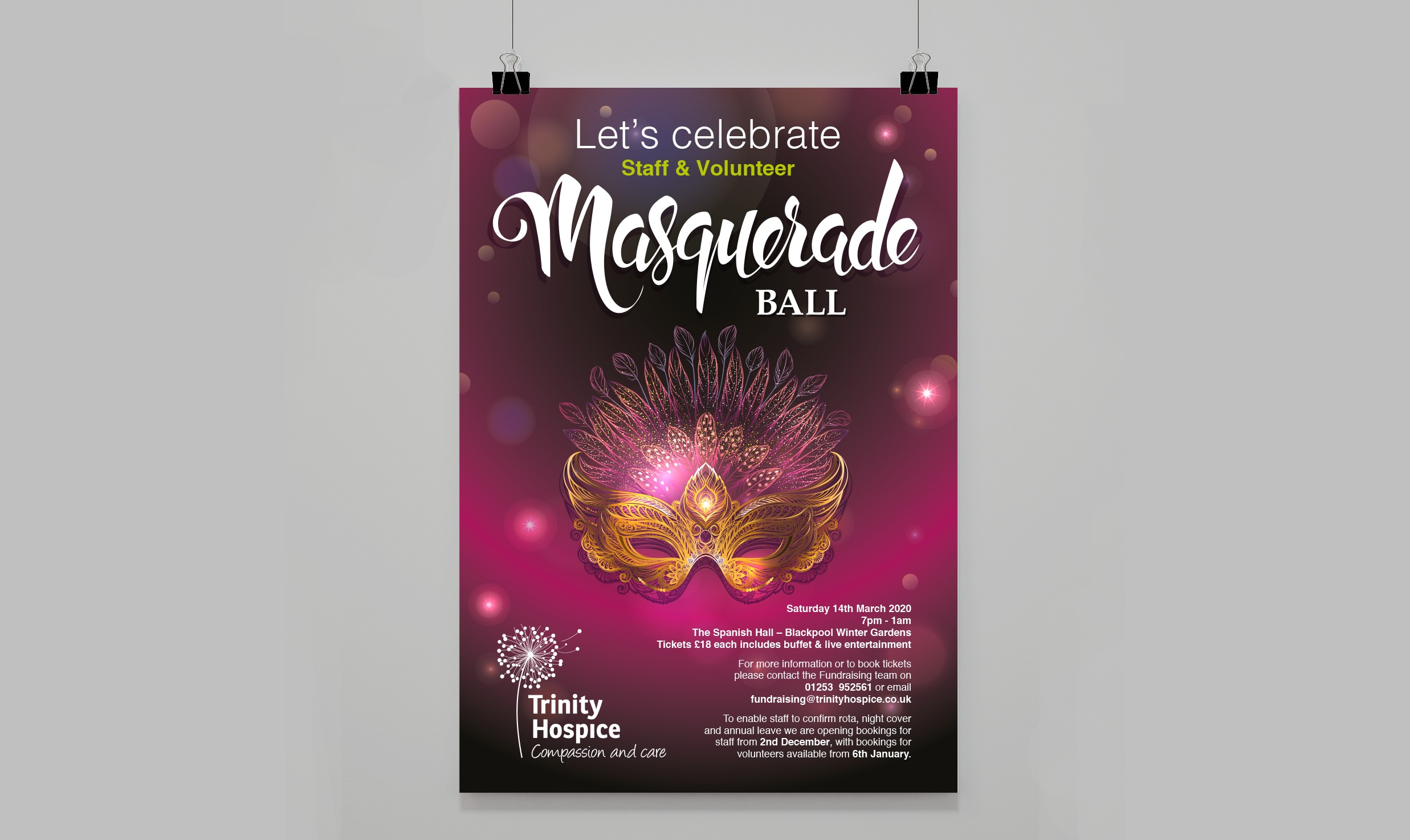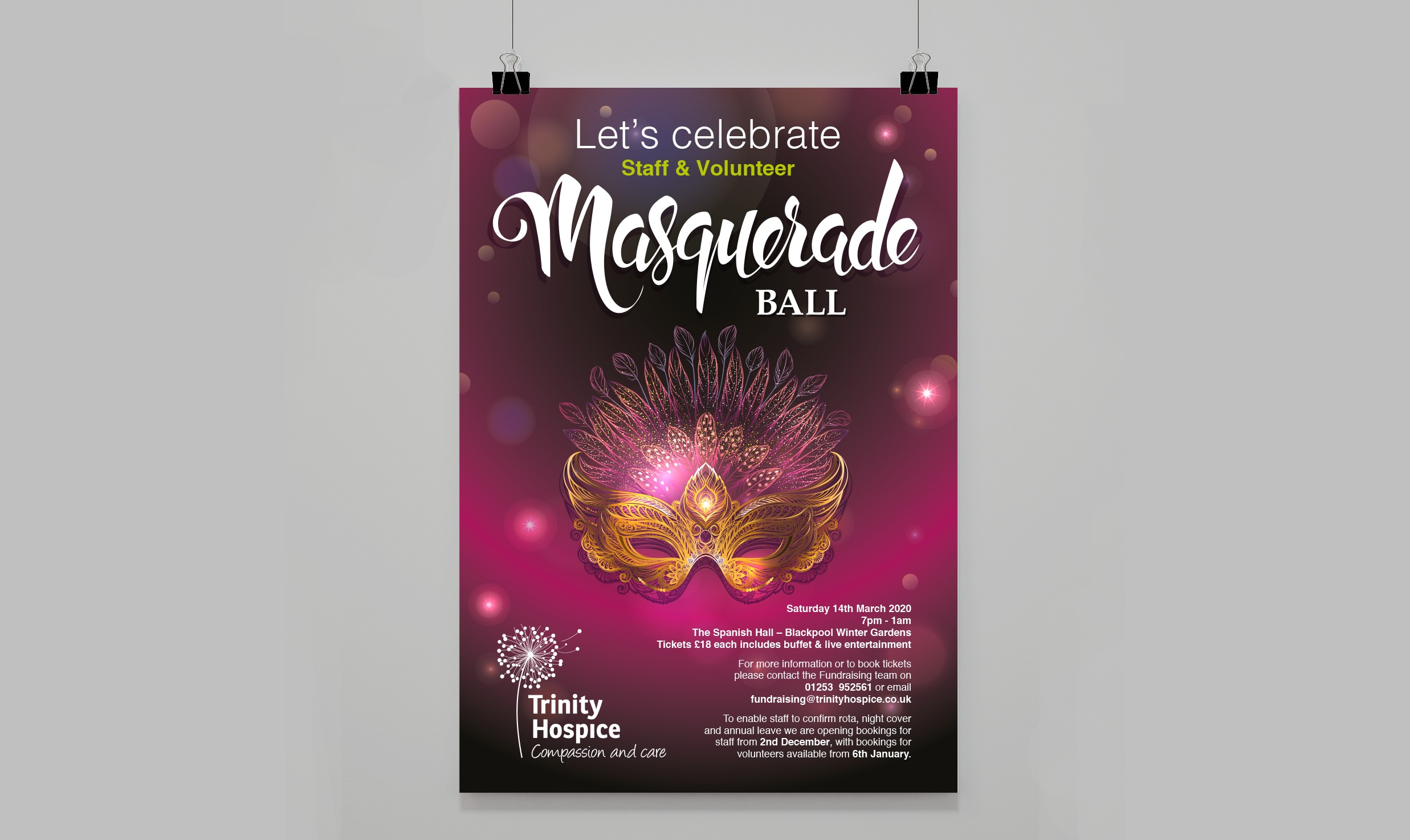 The posters raised awareness and support for Trinity Hospice fundrasing appeals and events. They engage the viewer with striking images that relate to the appeal or event. They are designed in a way that communicates the friendly and fun nature of the appeal but is still professional.