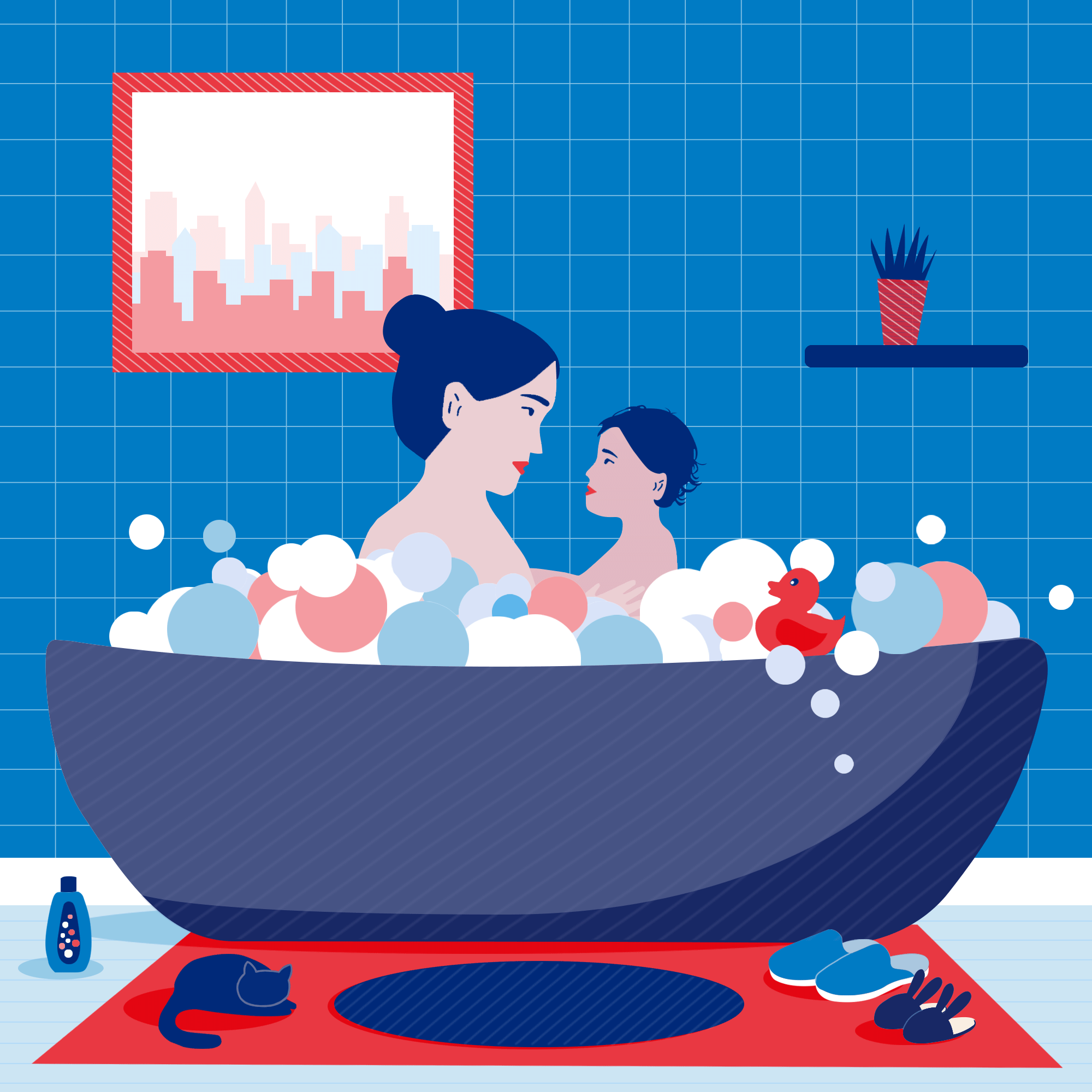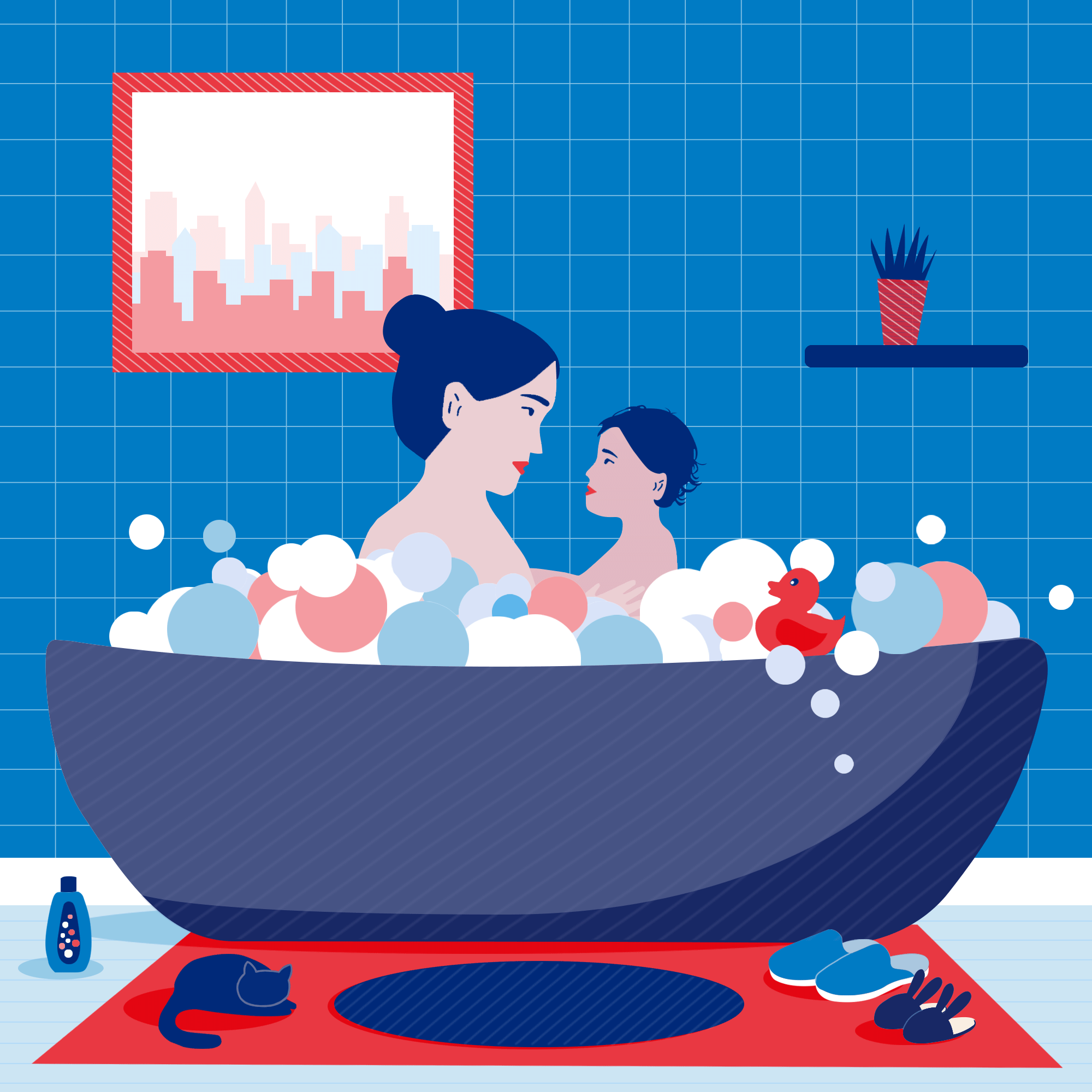 An animated Gif for Nationwide Building Society (competition entry)
Nationwide Building Society believe everyone deserves a place fit to call home, and improving communities is at the heart of what they do. They're launching their Instagram channel and would like to showcase multimedia artwork that celebrates and explores the theme of 'home', created by the most talented artists in the UK - that's you!
The brief: Create bold and uplifting mixed media artwork (digital illustrations, gifs, or animations) inspired by Nationwide's values of 'home'. The work will be used on their new Instagram channel.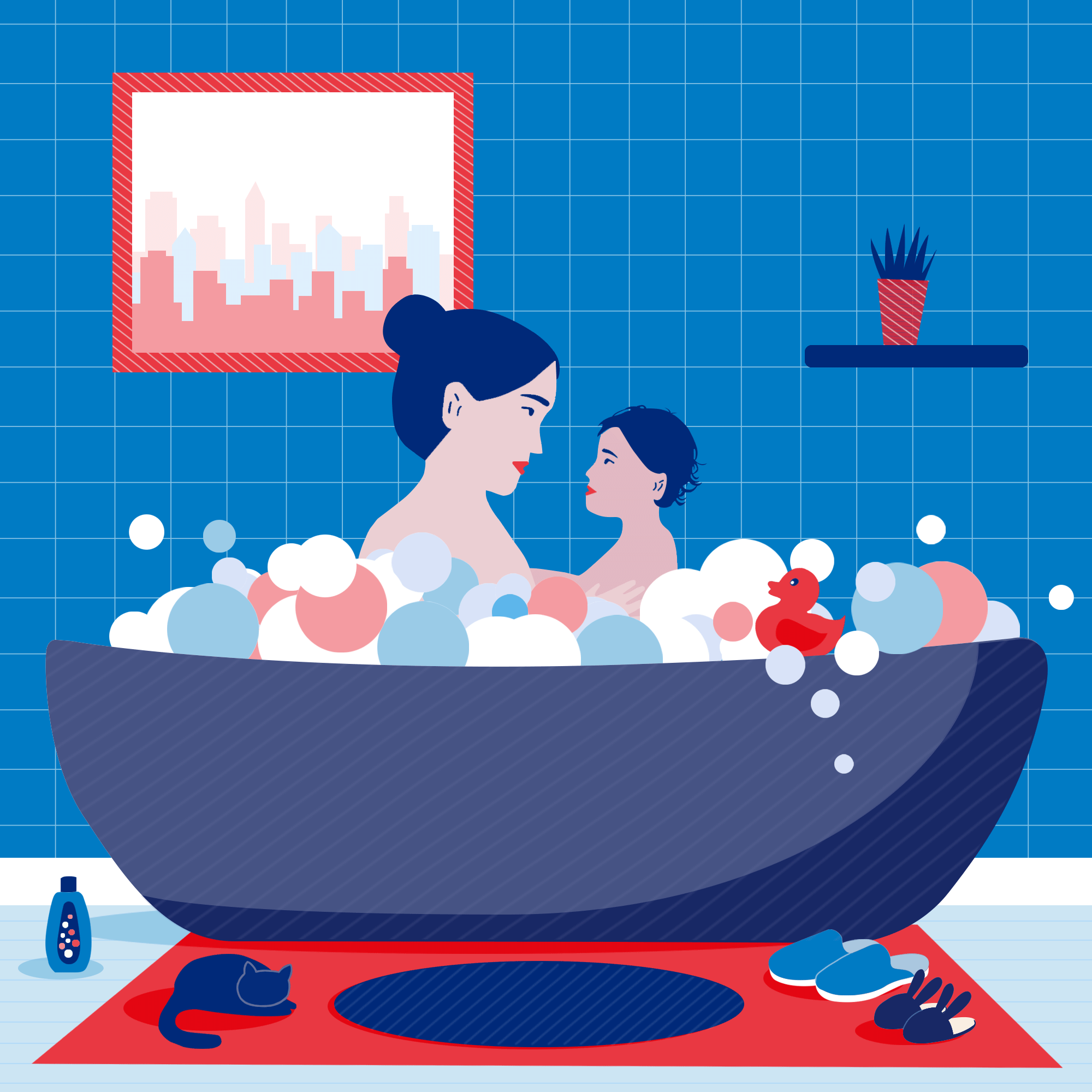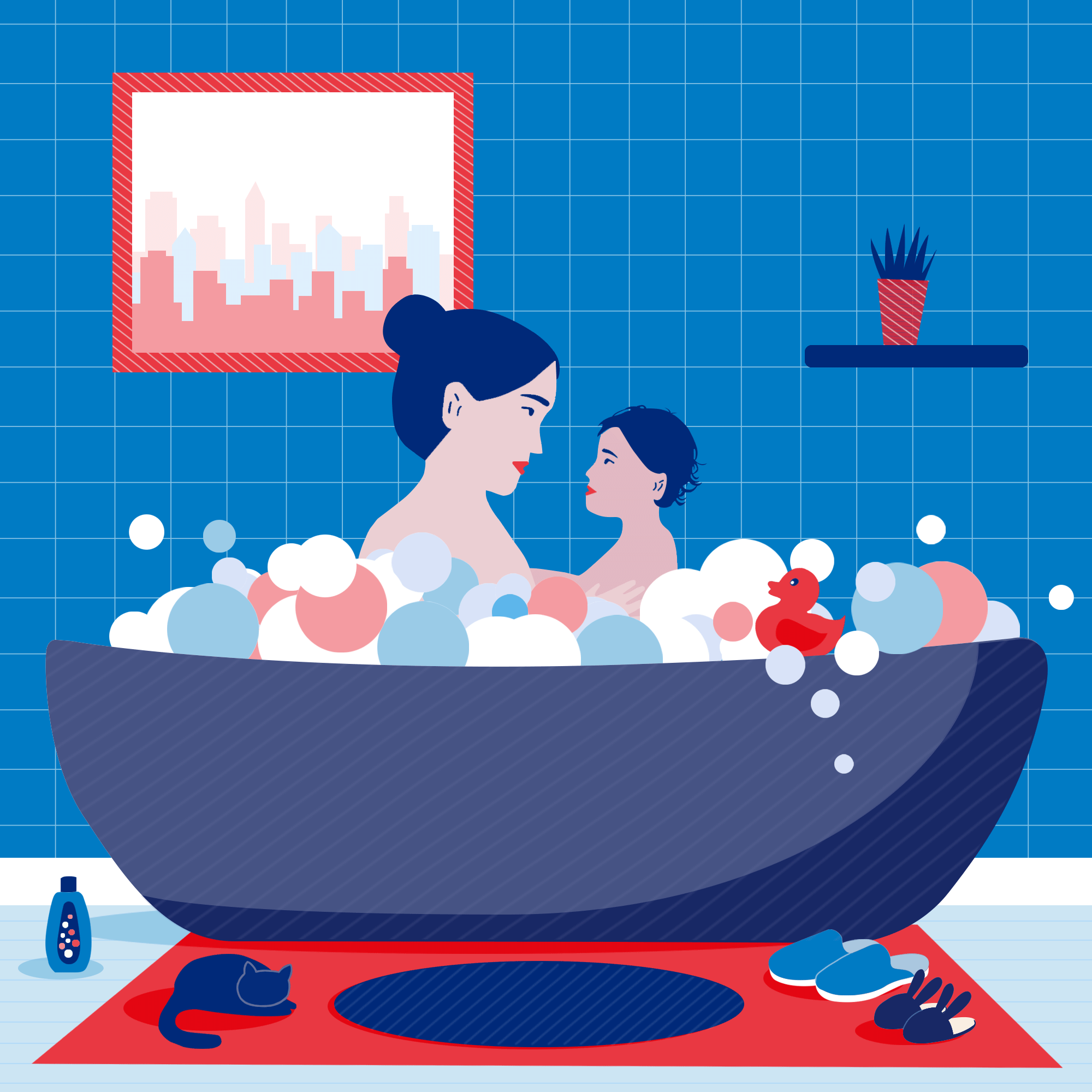 This is my illustrated animated Gif I named 'Happy family bath time' celebrating the theme of 'home' for Nationwide's Instagram channel. The illustration was inspired by my memories of playing in the bath with my daughter, having fun, splashing, feeling safe and loved at our home.
It captures what home means to me and how home makes me feel. The playful nature and the bold and bright colours have been created to appeal to young adults and young families. I have used only Nationwide's colour palette that includes colour tints.
Even though my submission didn't win the compettion I love it, am very proud of it and Nationwide have said 'This is our first campaign with Talenthouse and we were truly blown away by the submissions we received. It was difficult to shortlist our favourites as the standard was so high, but we're really pleased with the results and wanted to say a big thank you to everyone who submitted work!'
www.talenthouse.com/i/Create-mixed-media-artwork-for-Nationwides-Instagram-channel
btw I decided to post this on my own instagram channel on mothers day for all the awesome mums, especially mine 🙂