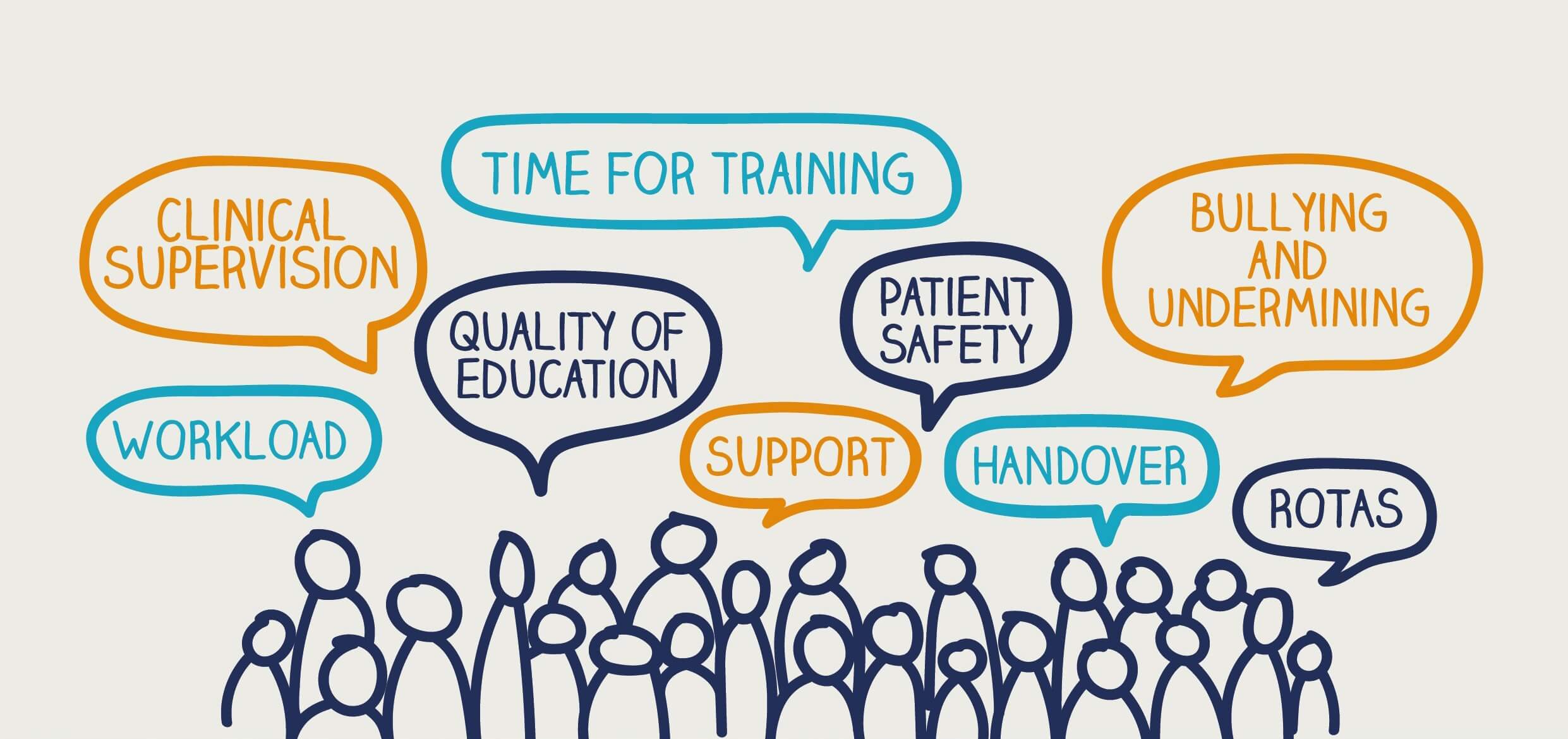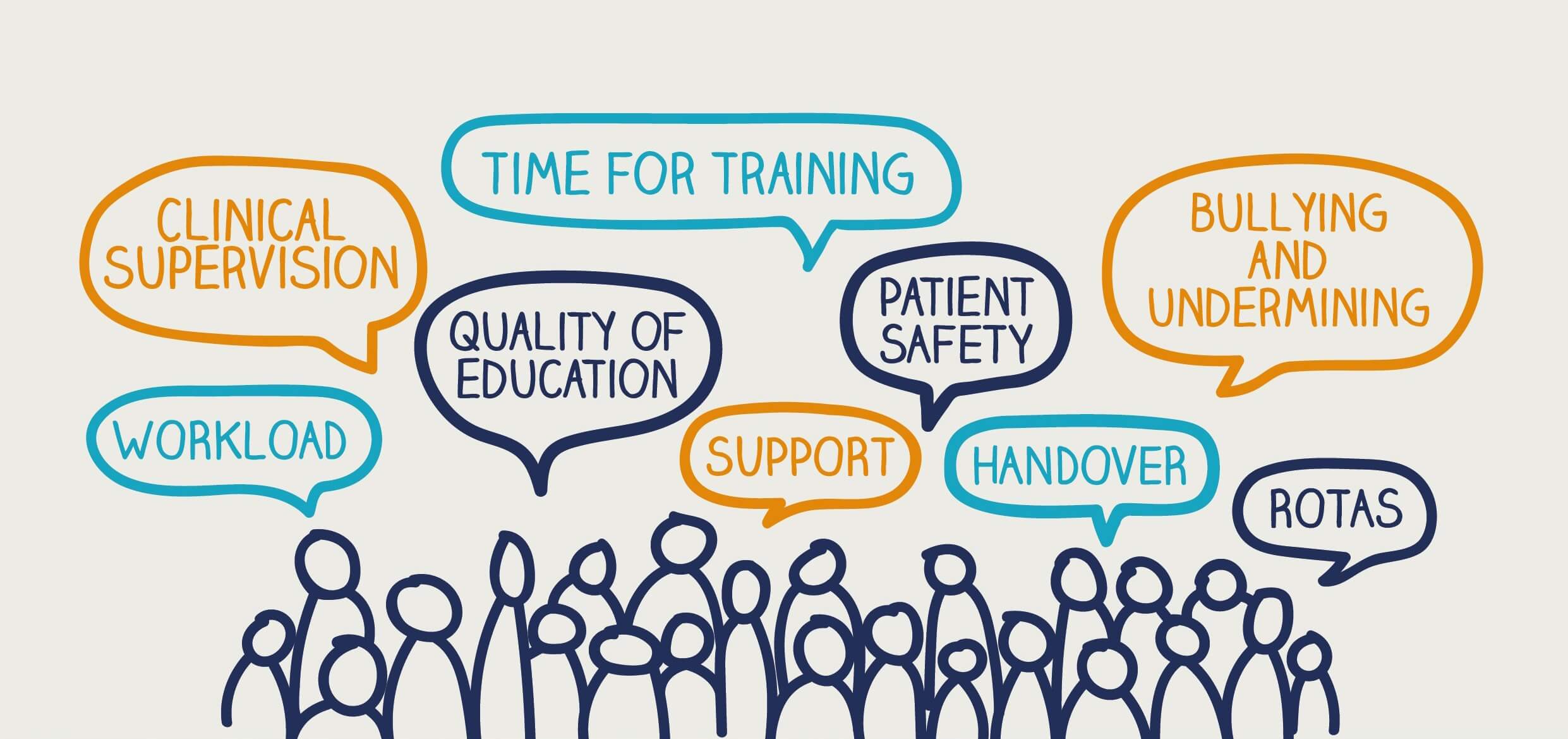 National Training Surveys -
The General Medical Council
The survey is a core part of the work we carry out to monitor and report on the quality of postgraduate medical education and training in the UK. 
While contracting for The General Medical Council I was asked to create this inforgraphic and postcard to communicate to doctors in training how their views can help drive improvements in training environments across the UK.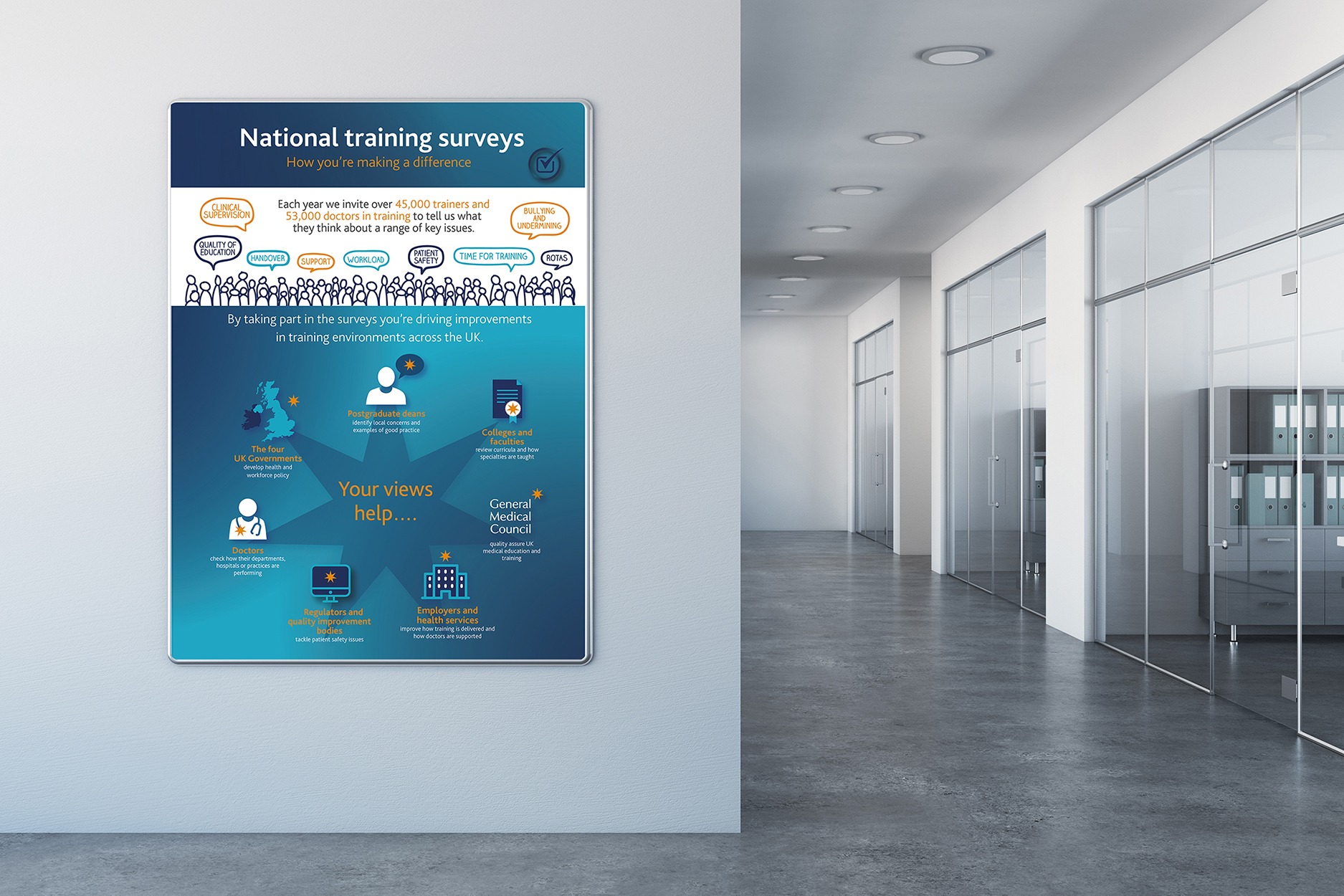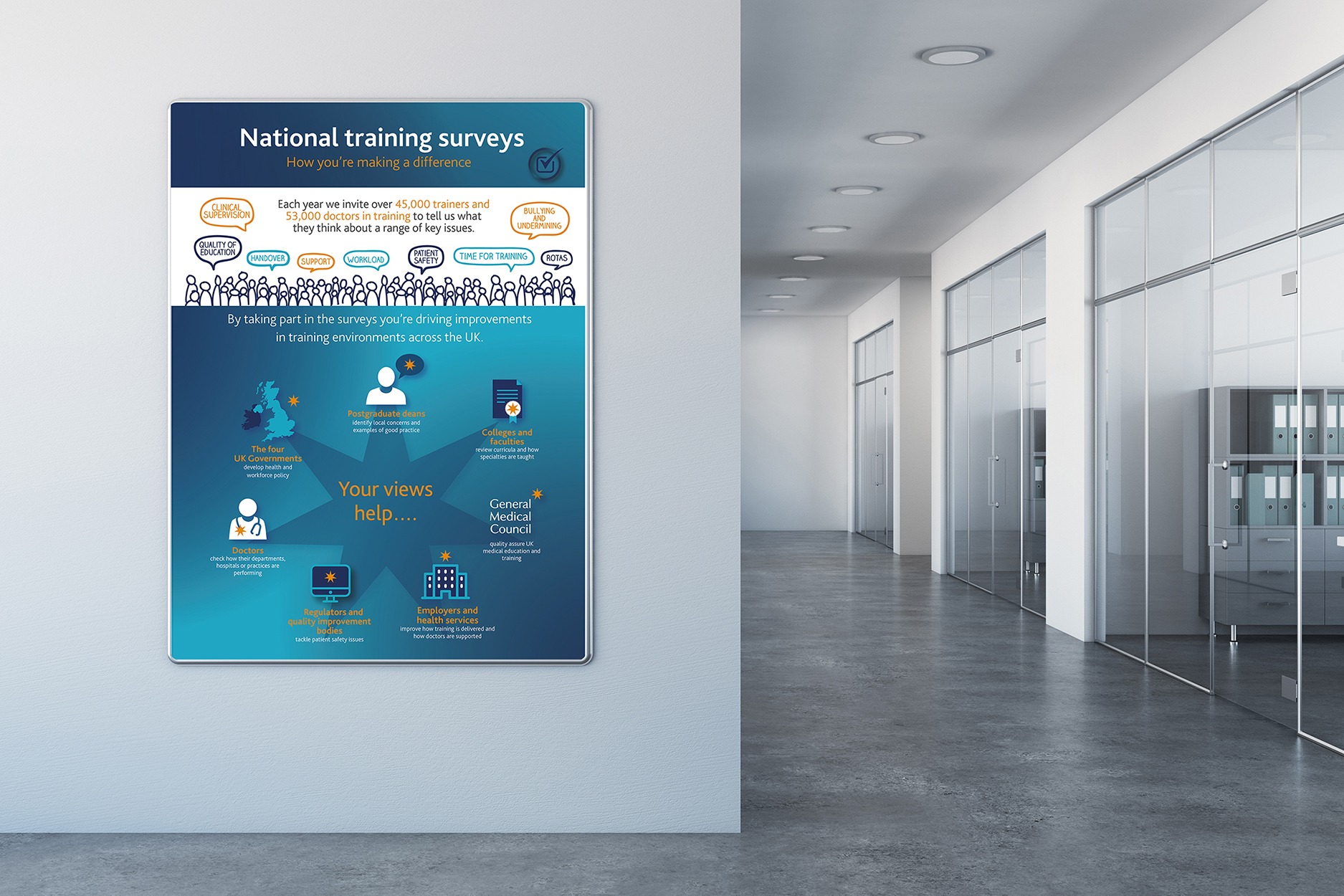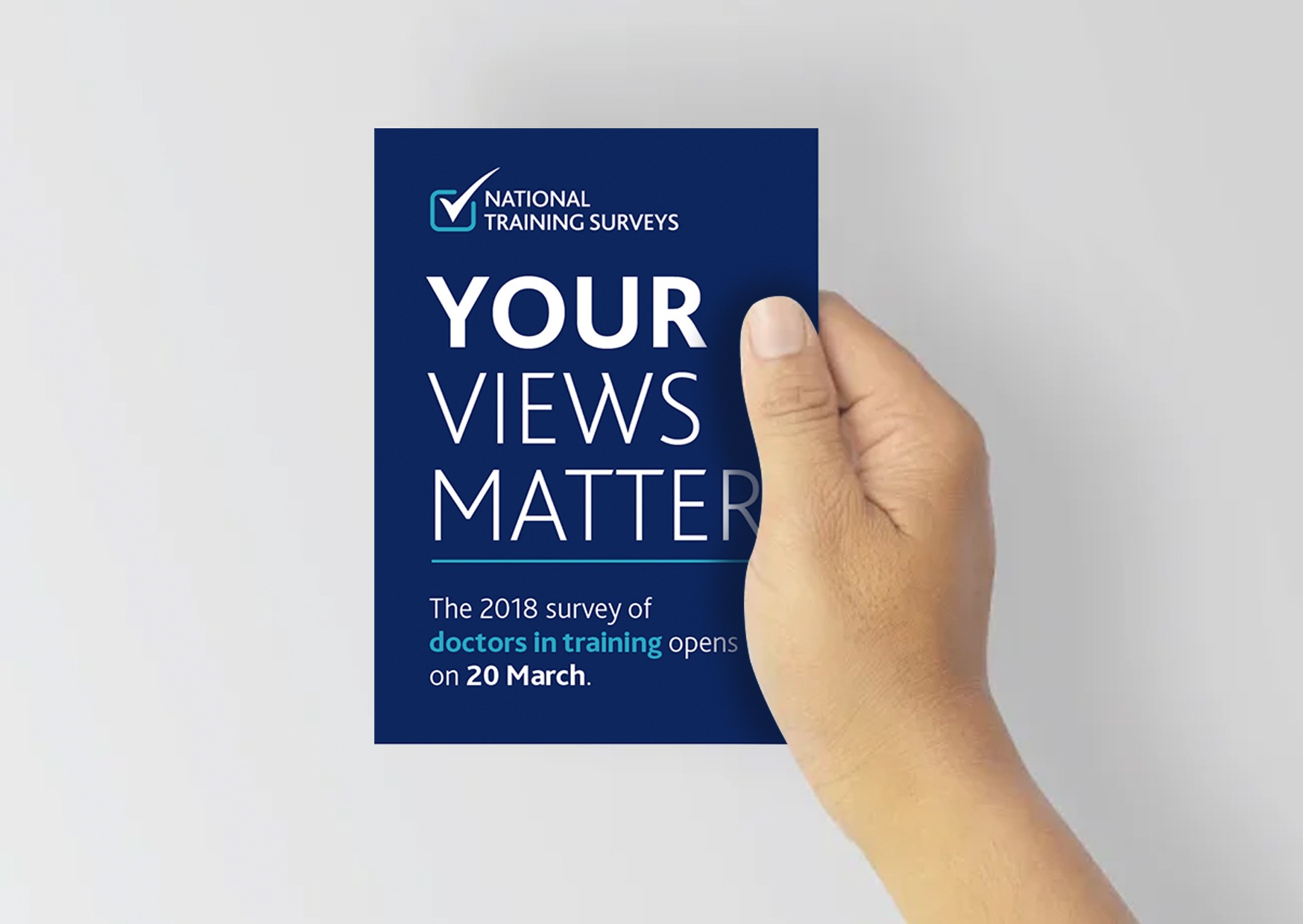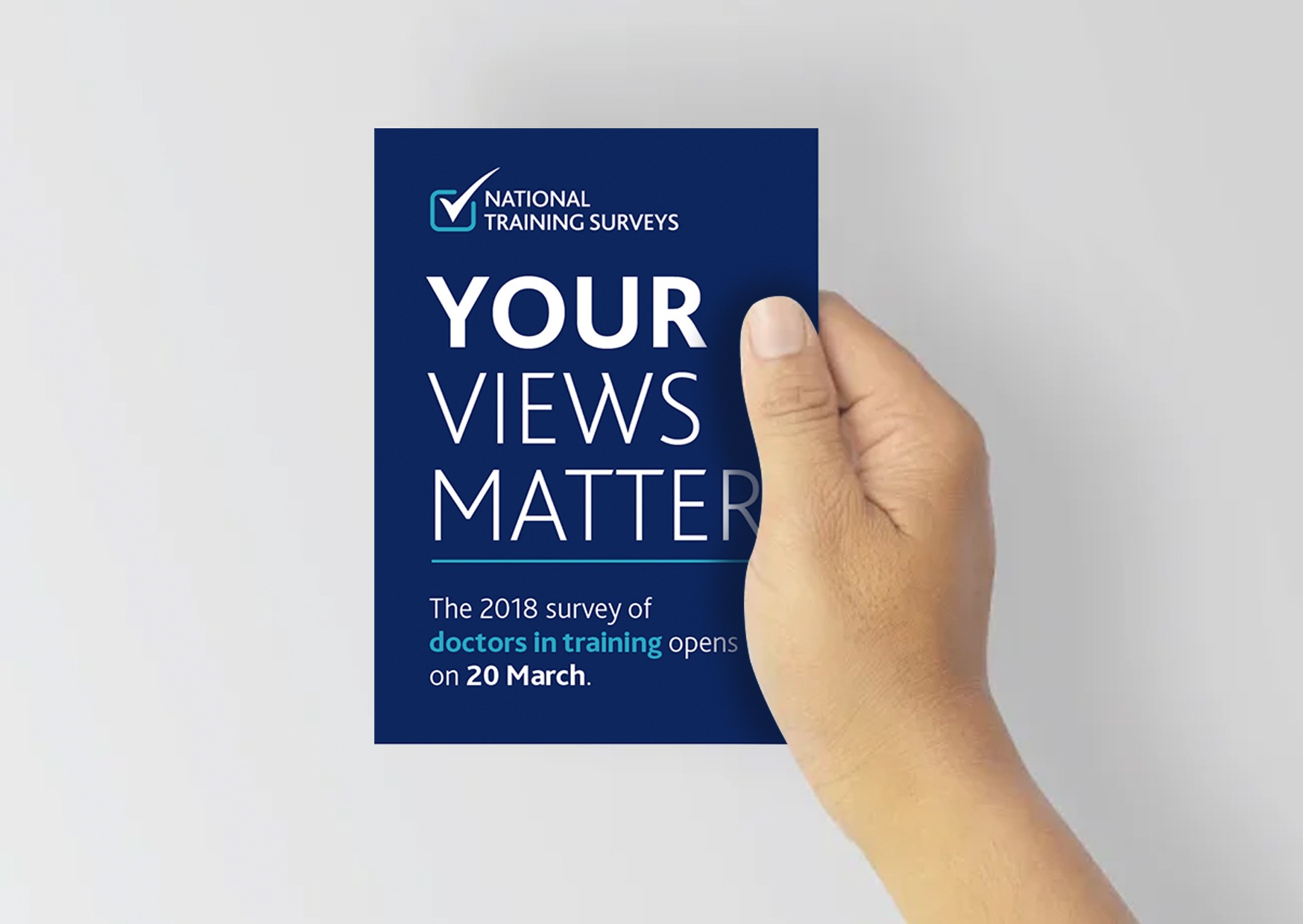 The design needed to be impactful enough for the doctors to take action and complete the survey. This was done by creating these interesting infographics and illustrations. The doodles of doctors voicing their opinions give the infographic an easy to understand human feel while the infographic communicates the message of who the national training survey is helping in a visual way.
This infographic was posted on The General Medical Council's blog and social media pages. The postcard was distrubted to doctors in training.
The illustrations and infographics help to communicate this serious information in a visually interesting and easy to understand way. These information graphics visually present our ideas and communicate the NTS facts and figures quickly to convey a message or story. Essentially the illustration conveys the concepts in a visual way.