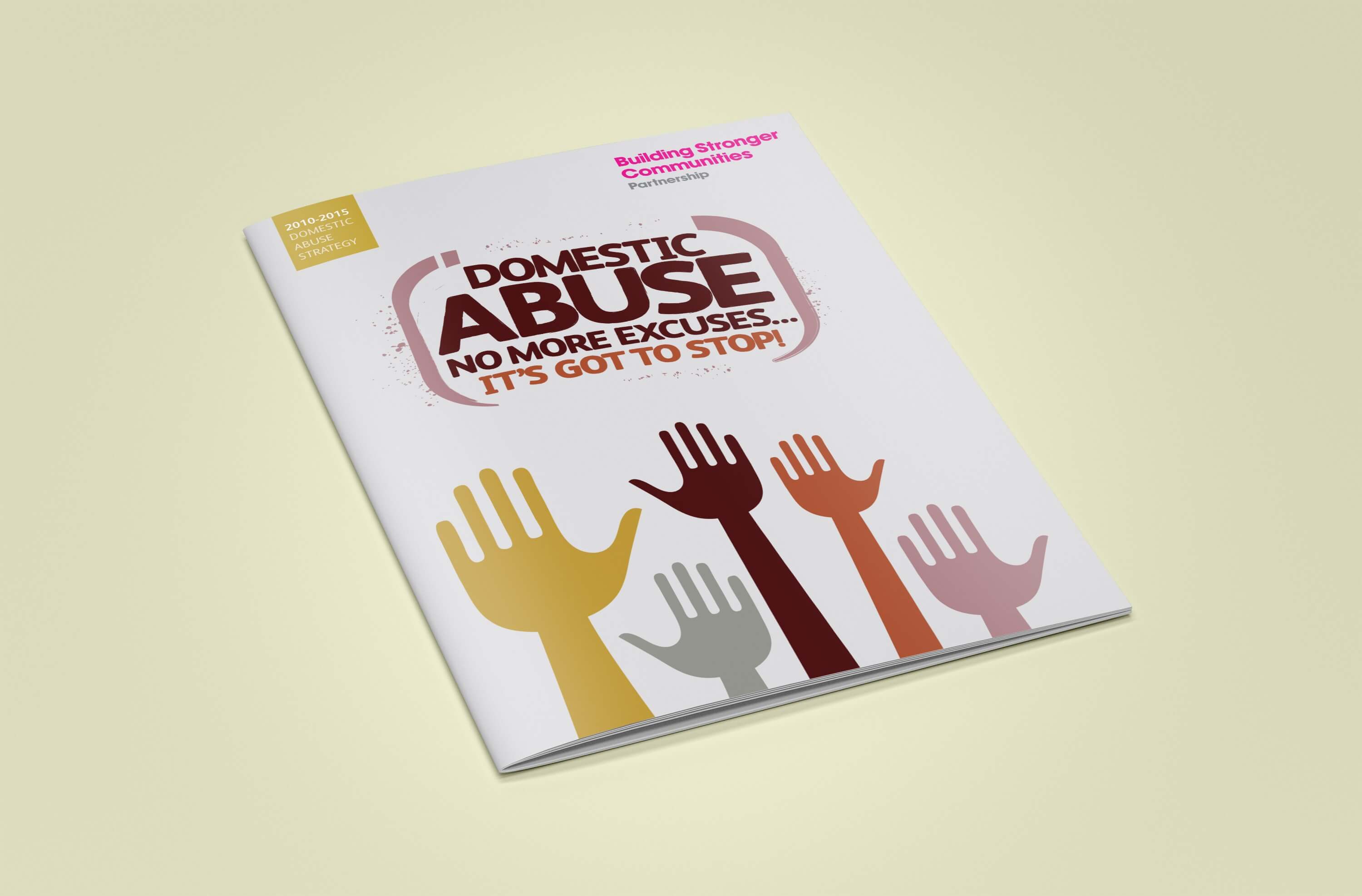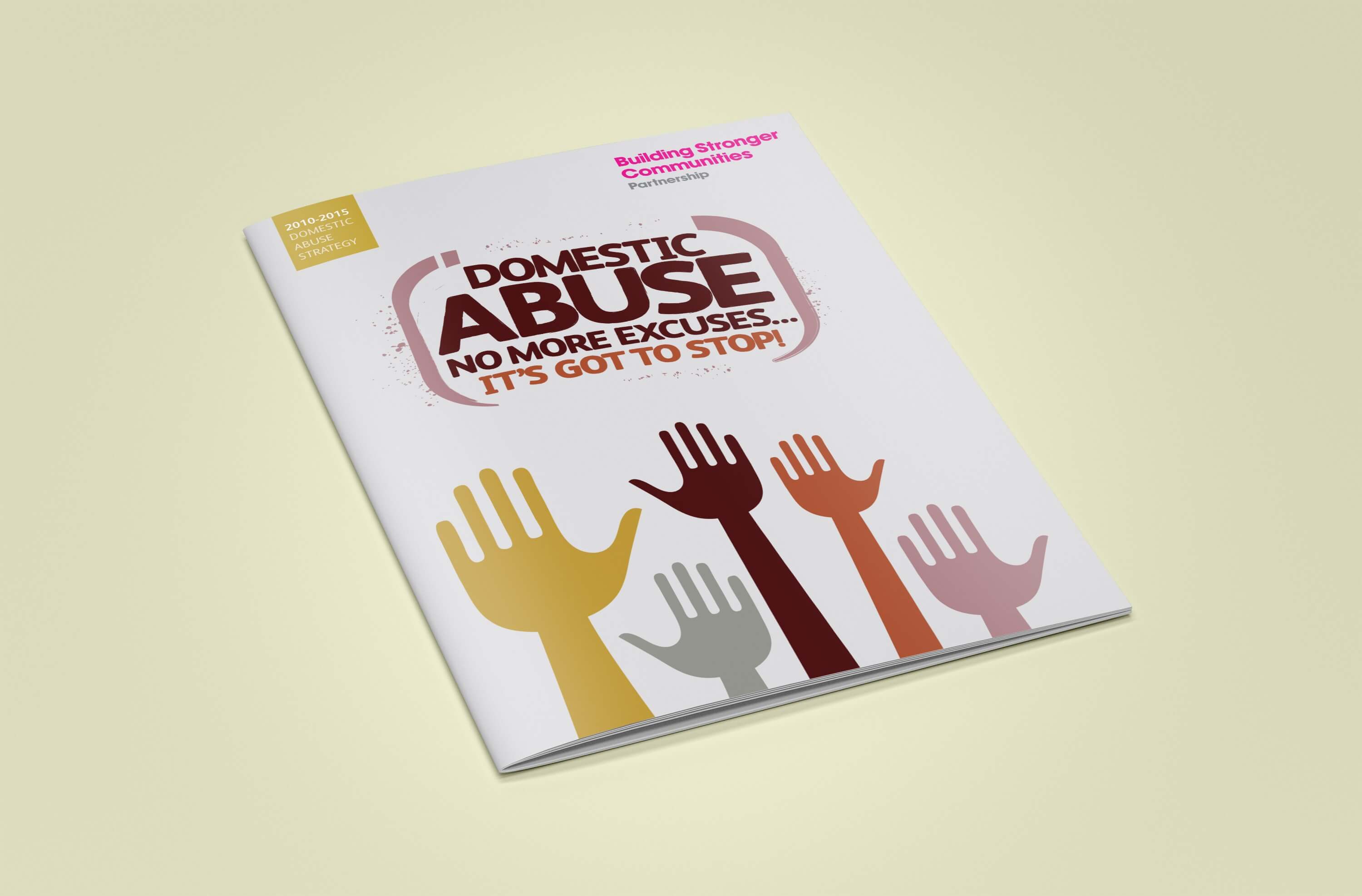 Working on an important public awareness campaign for Wigan Council
Wigan Council wanted a series of illustrations for a booklet which made the public aware of the domestic abuse problem in Wigan.
My manager gave me a series of themes to think about which related to domestic abuse. These included the problems that domestic abuse can cause, the importance of people admitting that they are victims and the provisions which are provided by the council. Most importantly this booklet was about changing attitudes towards domestic abuse.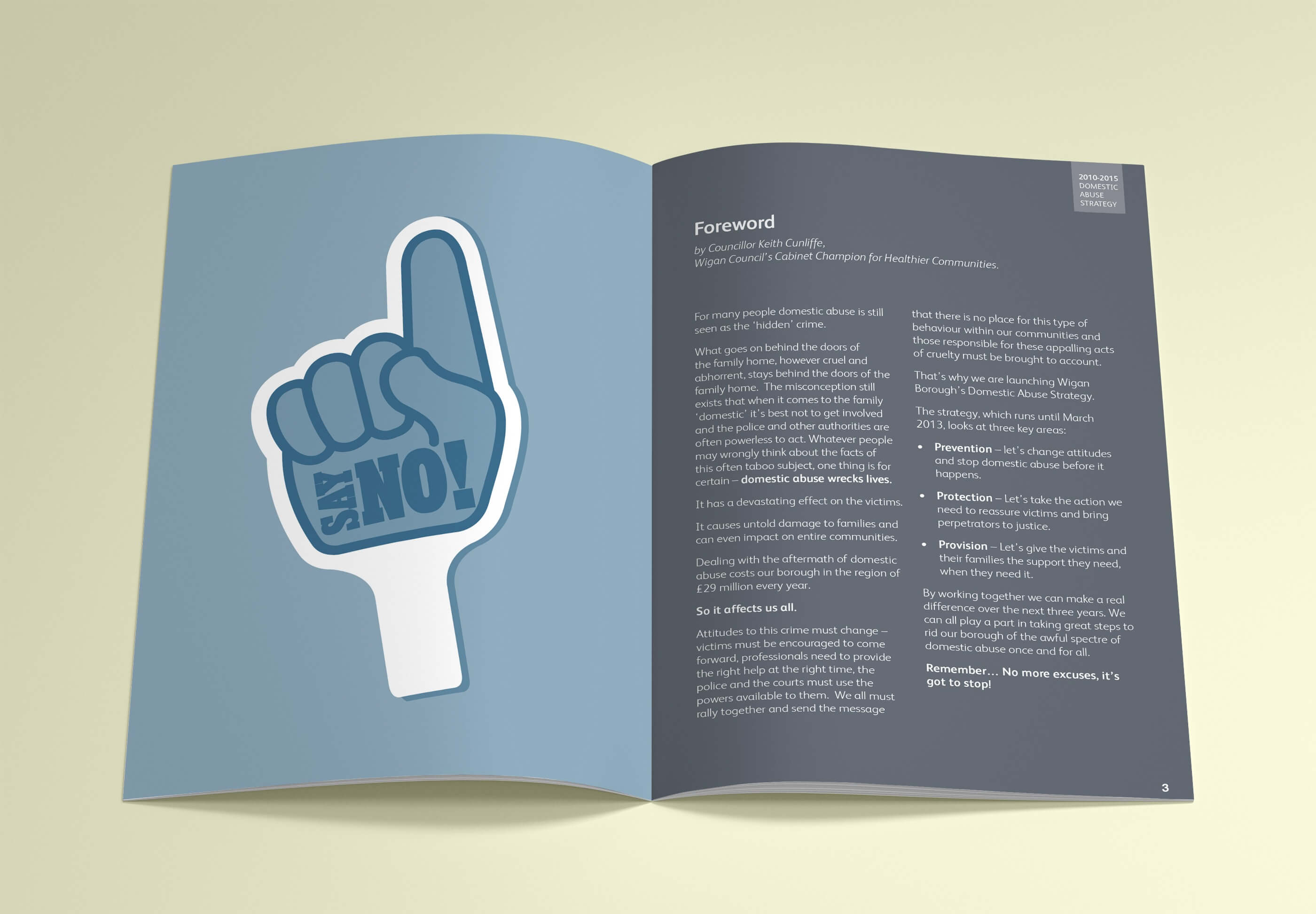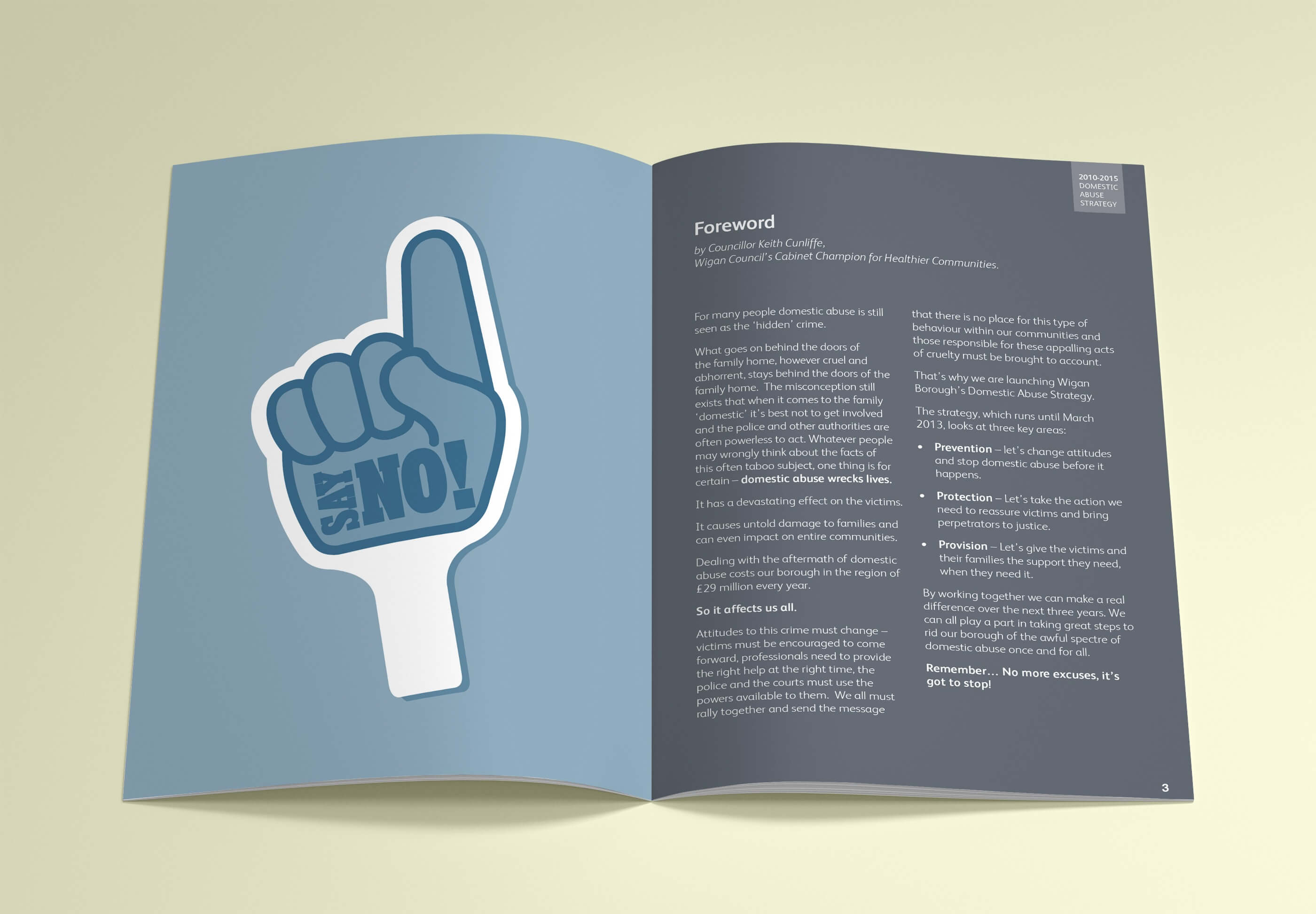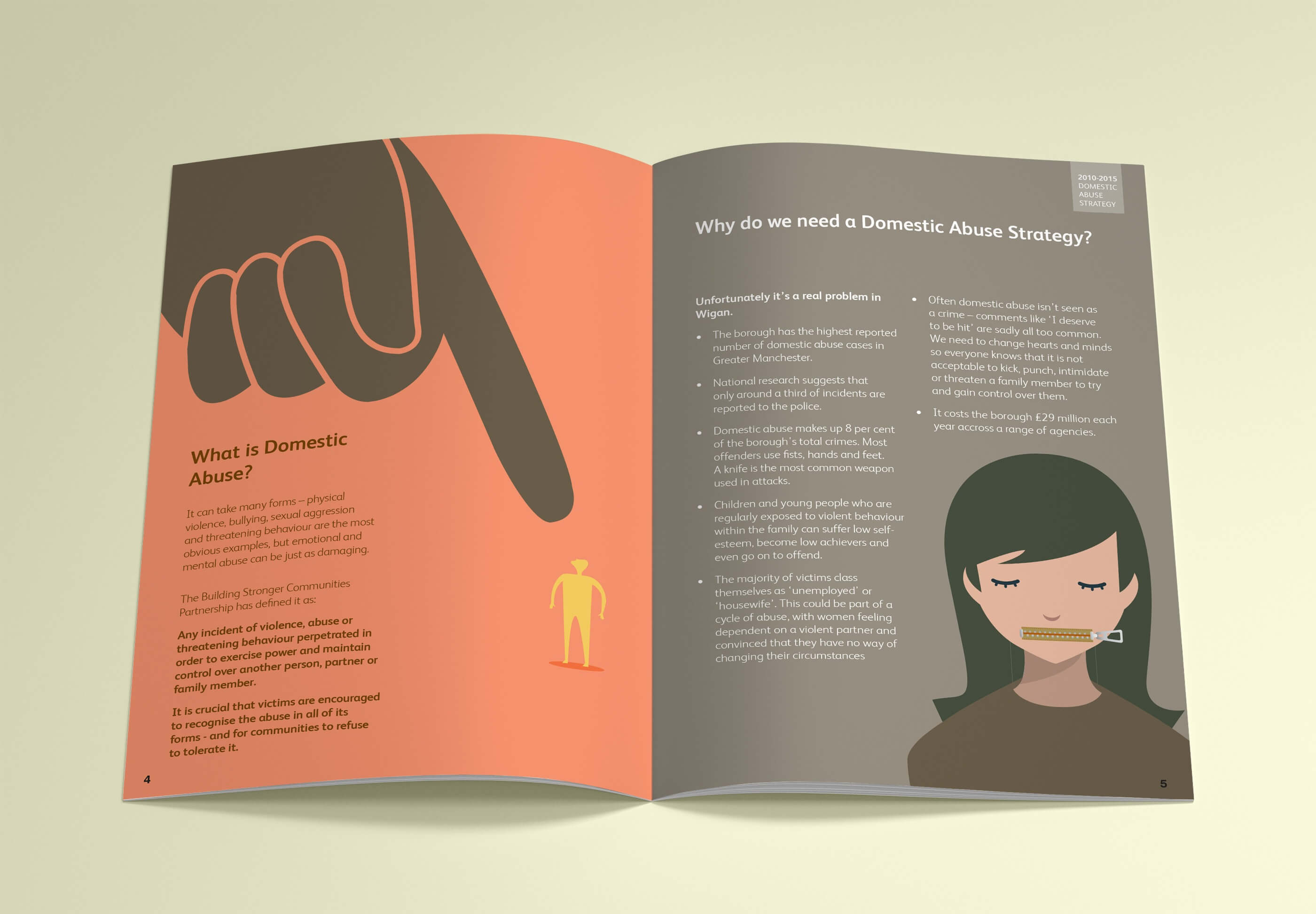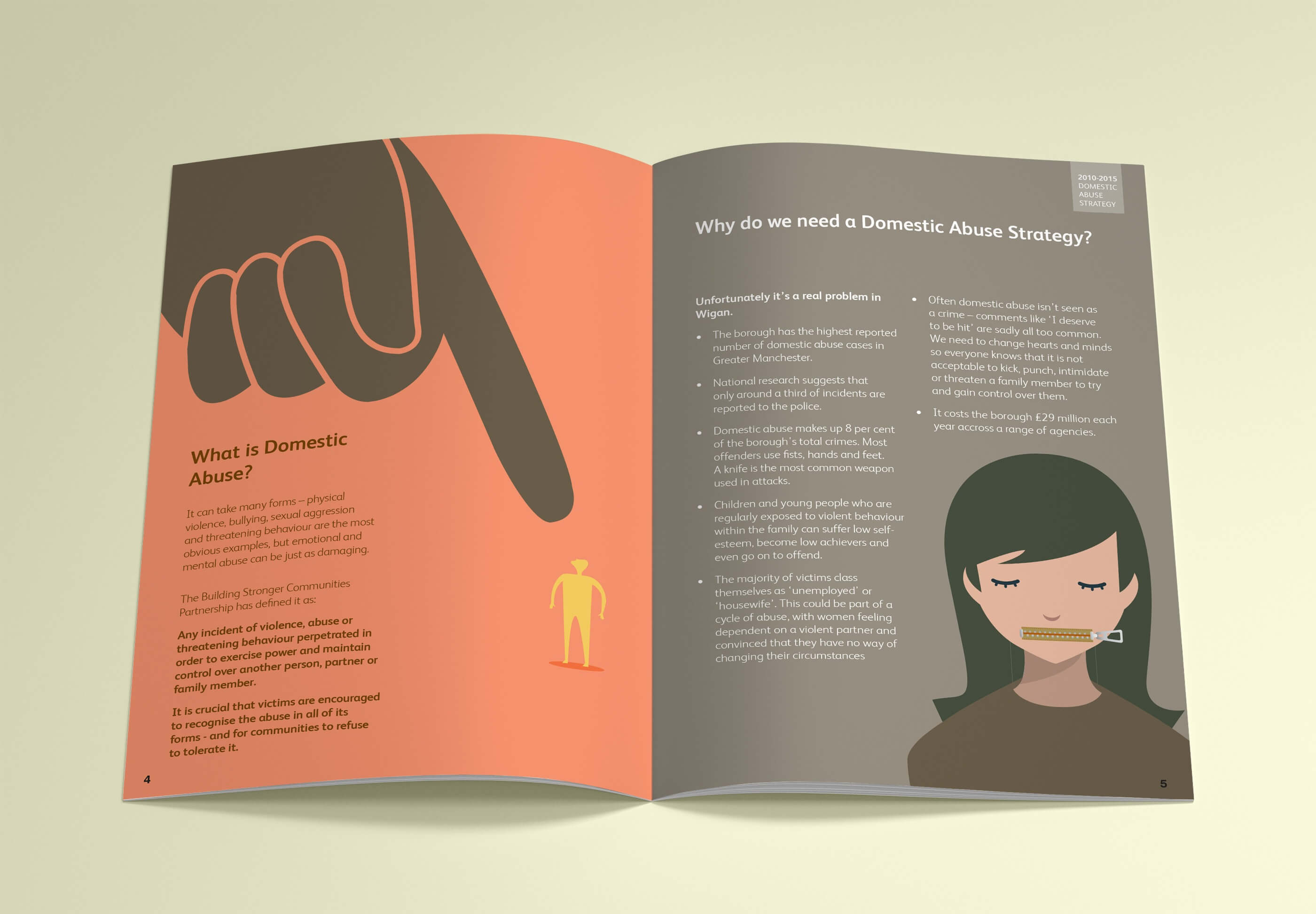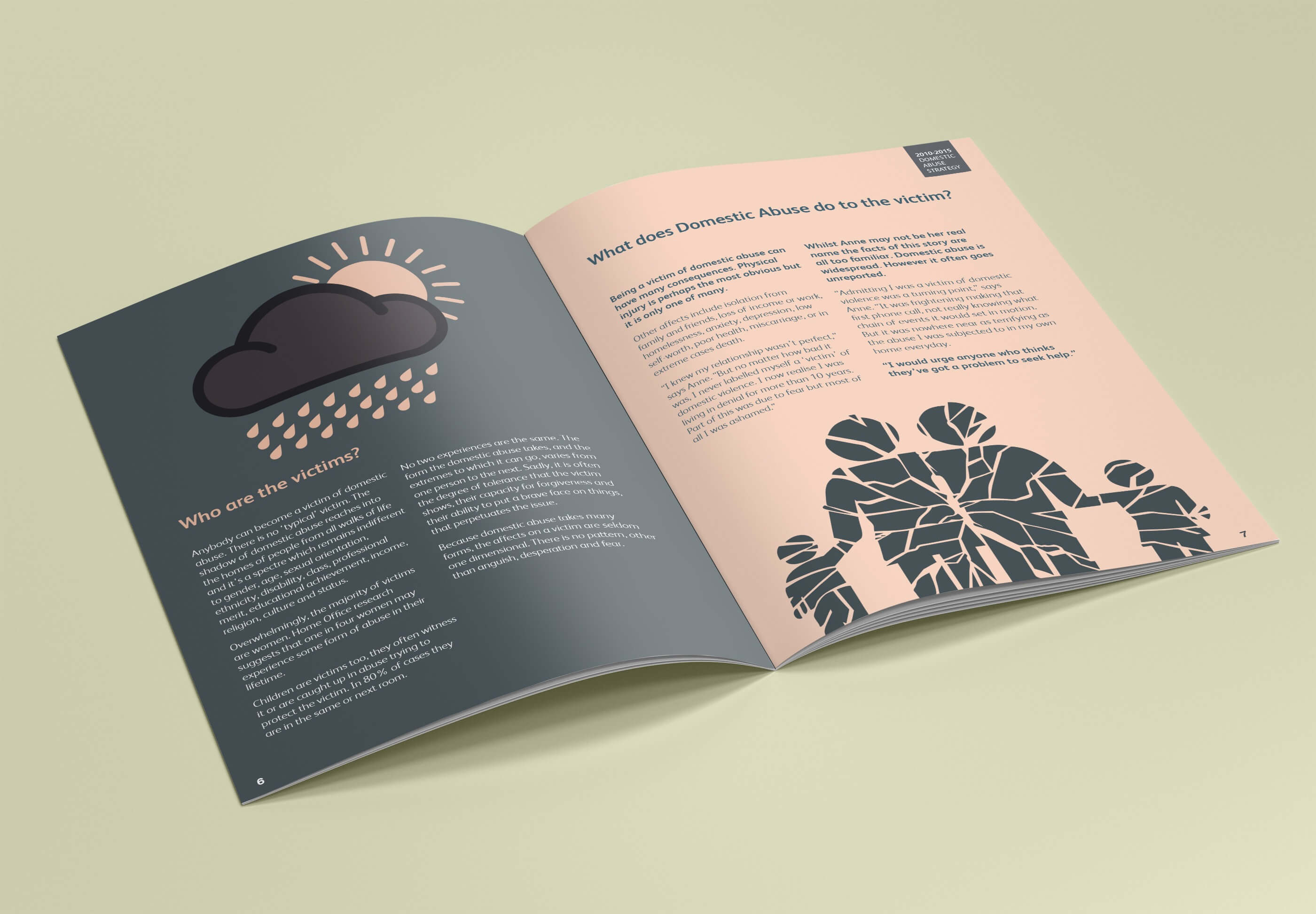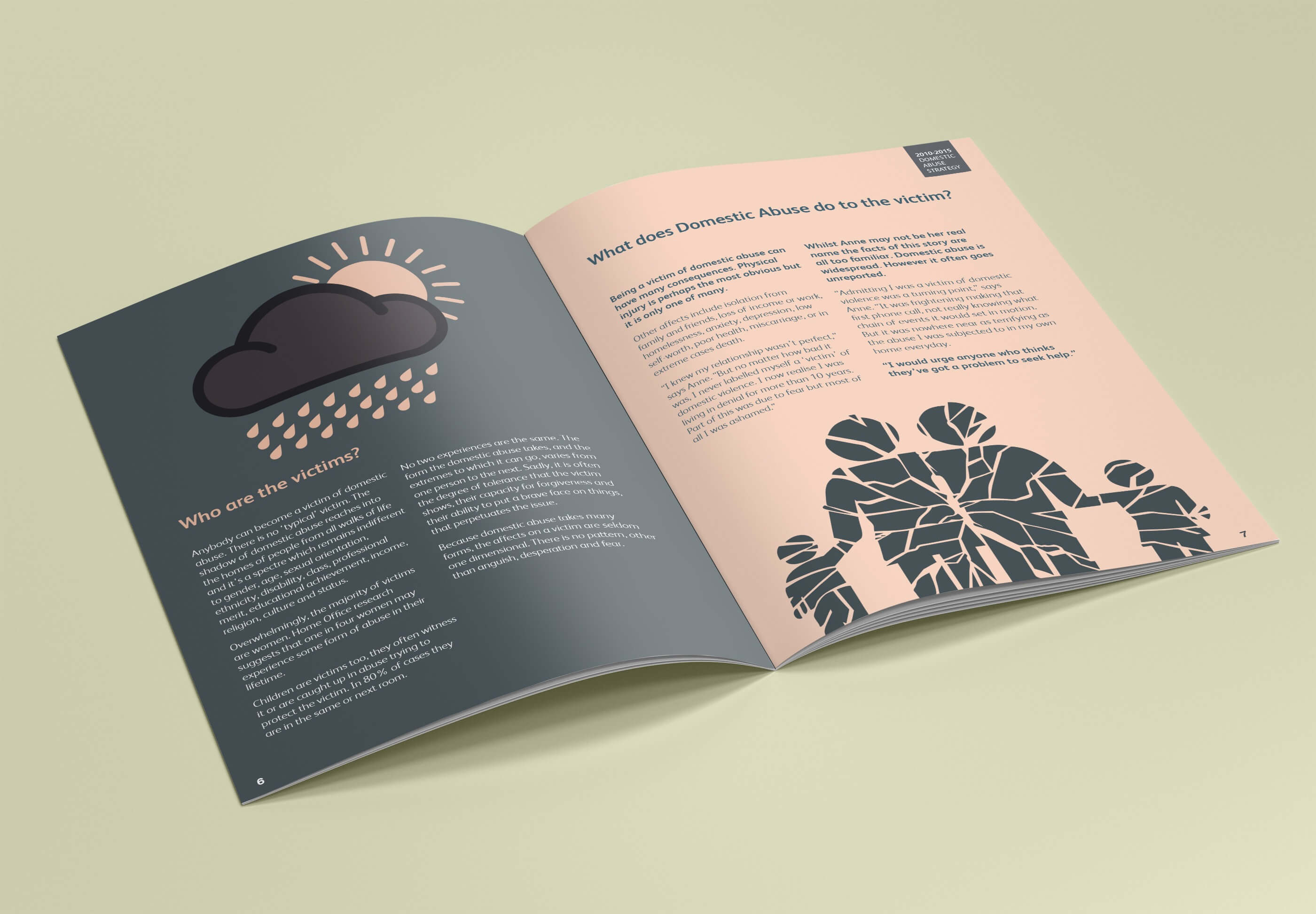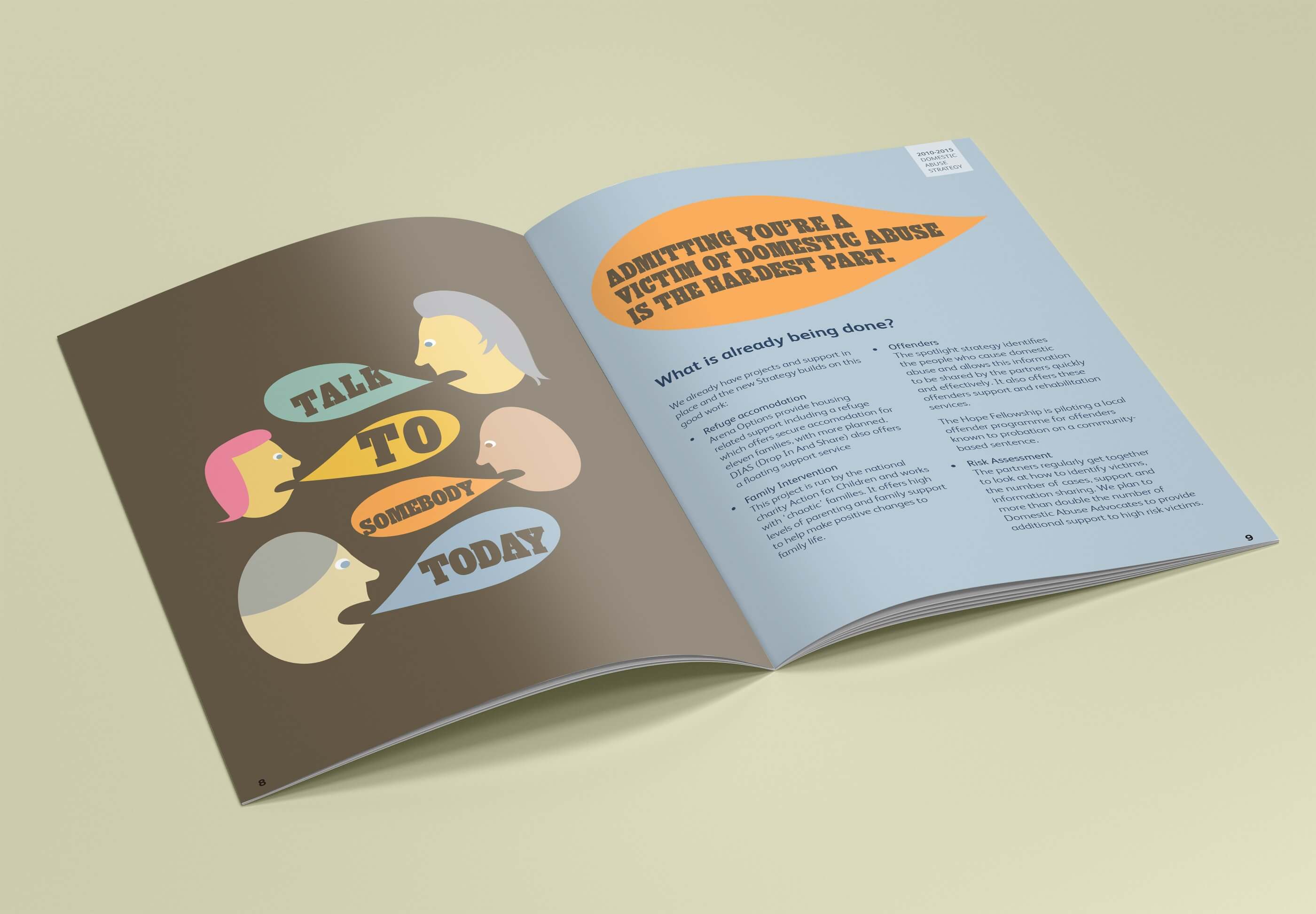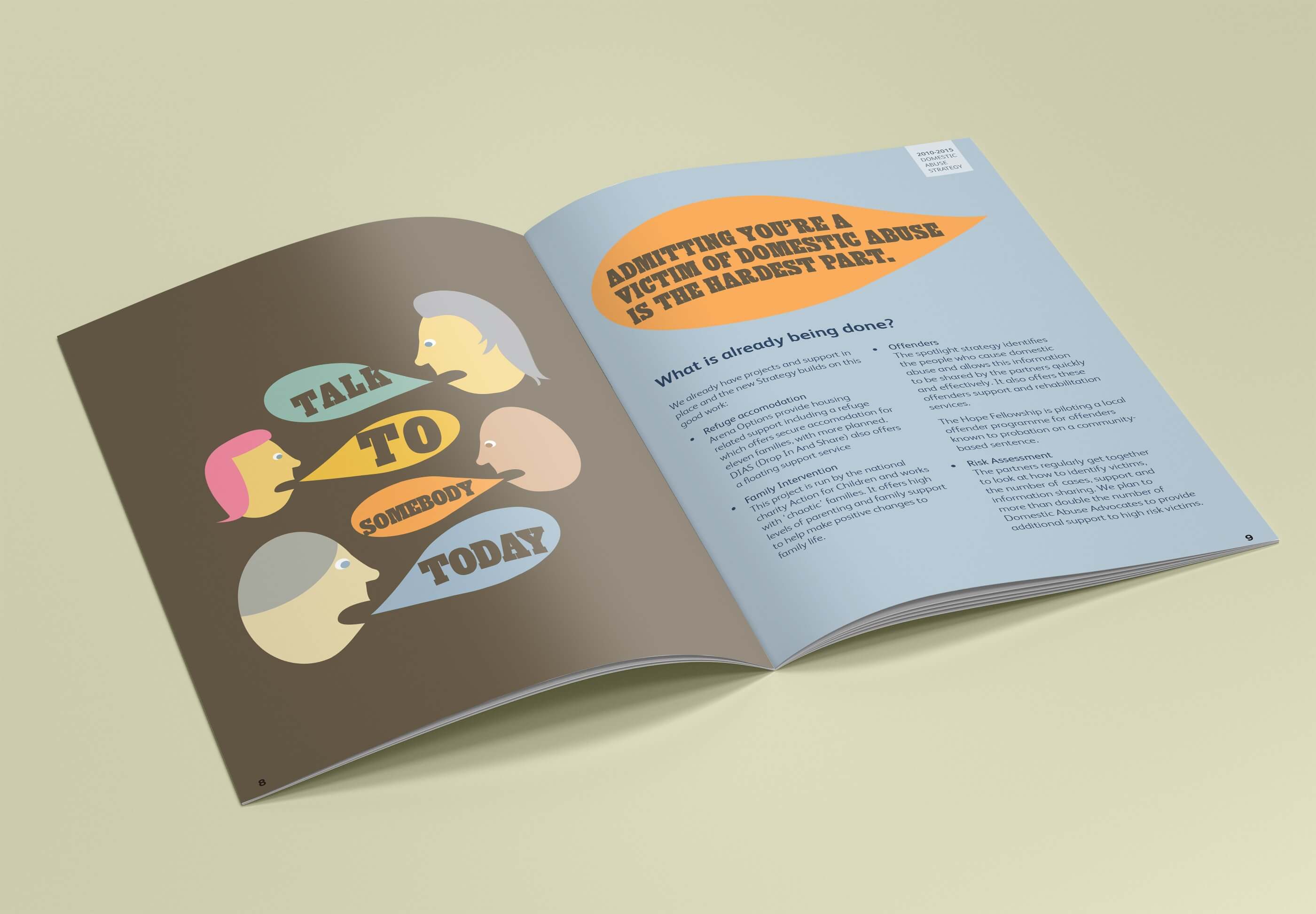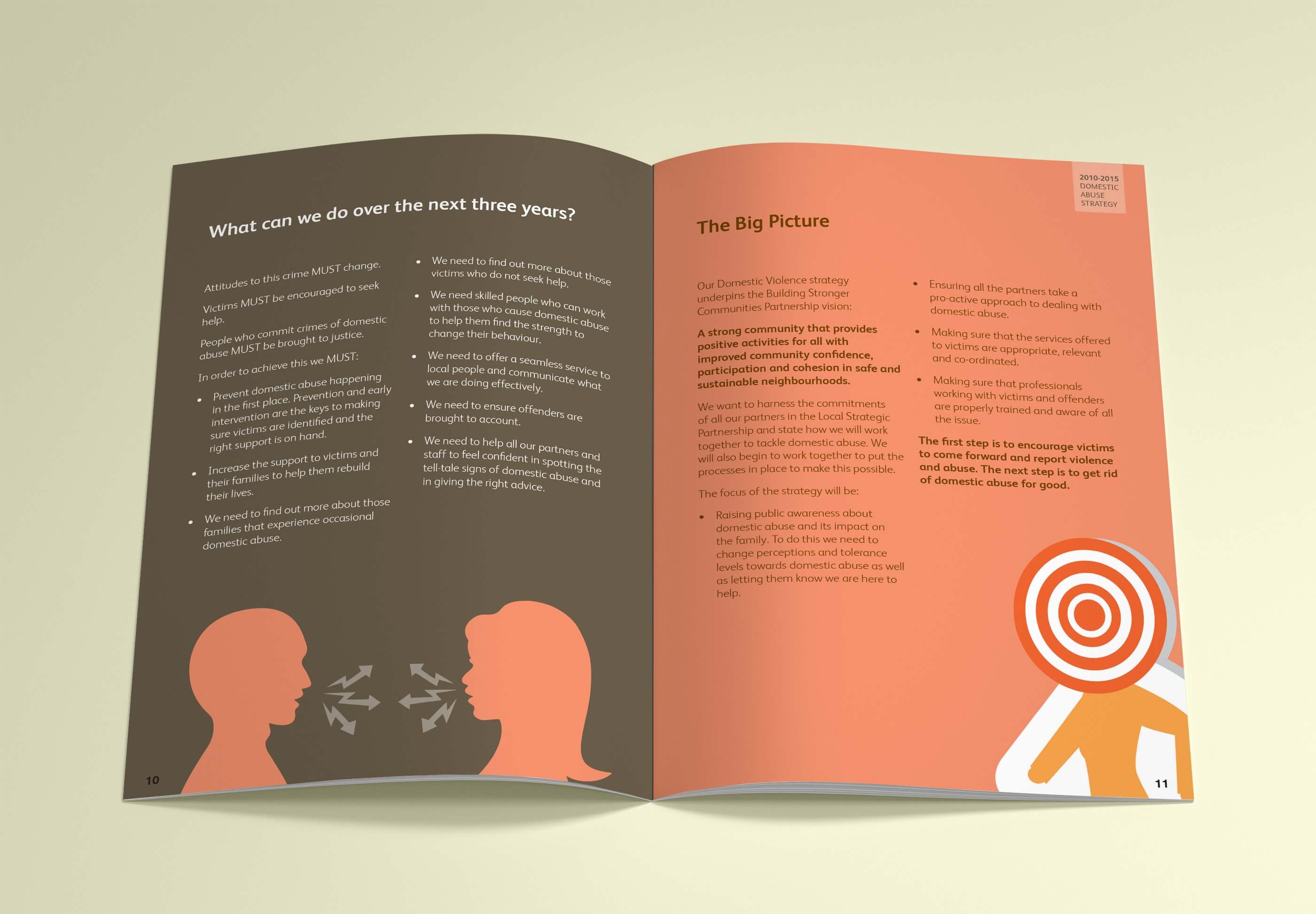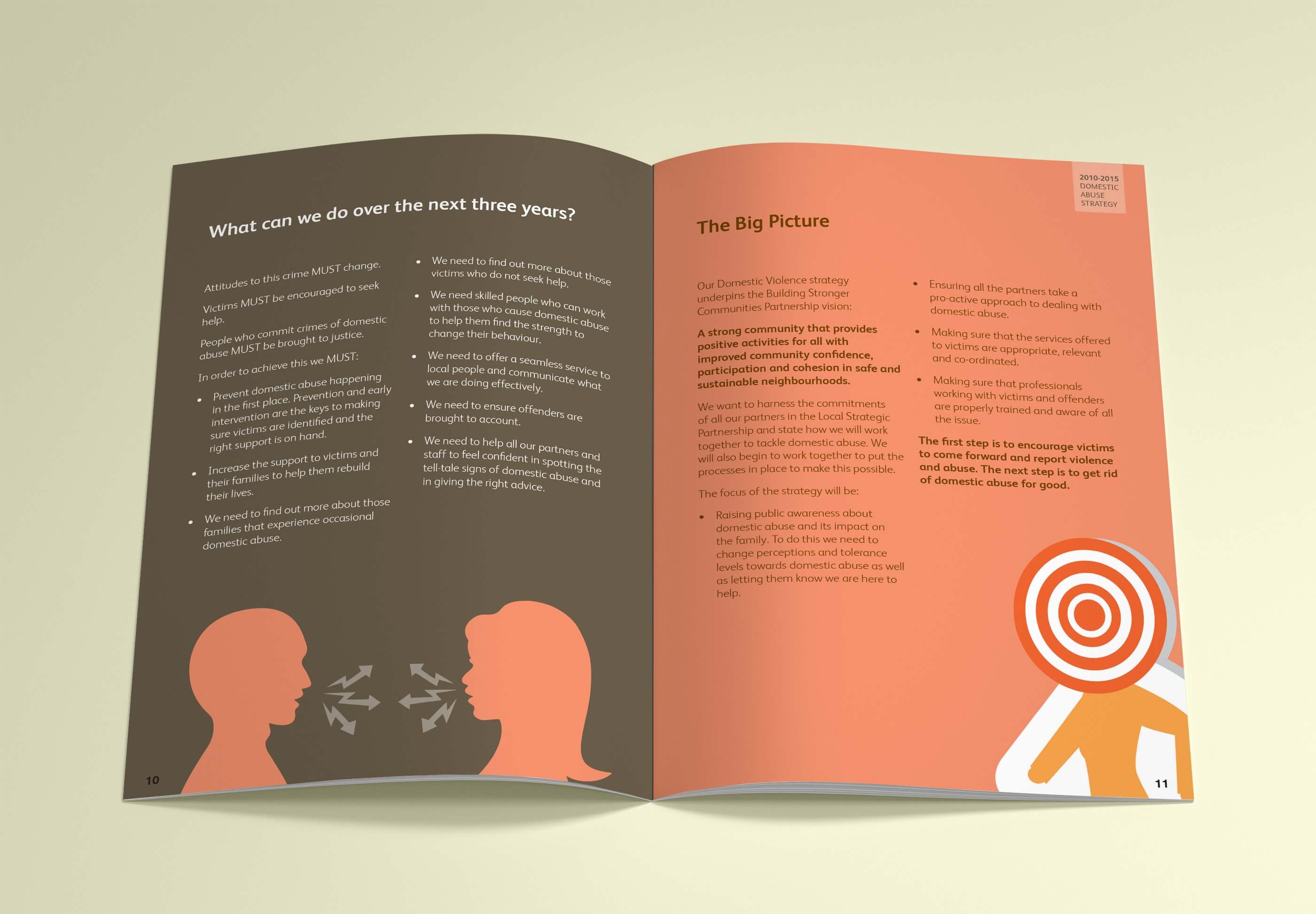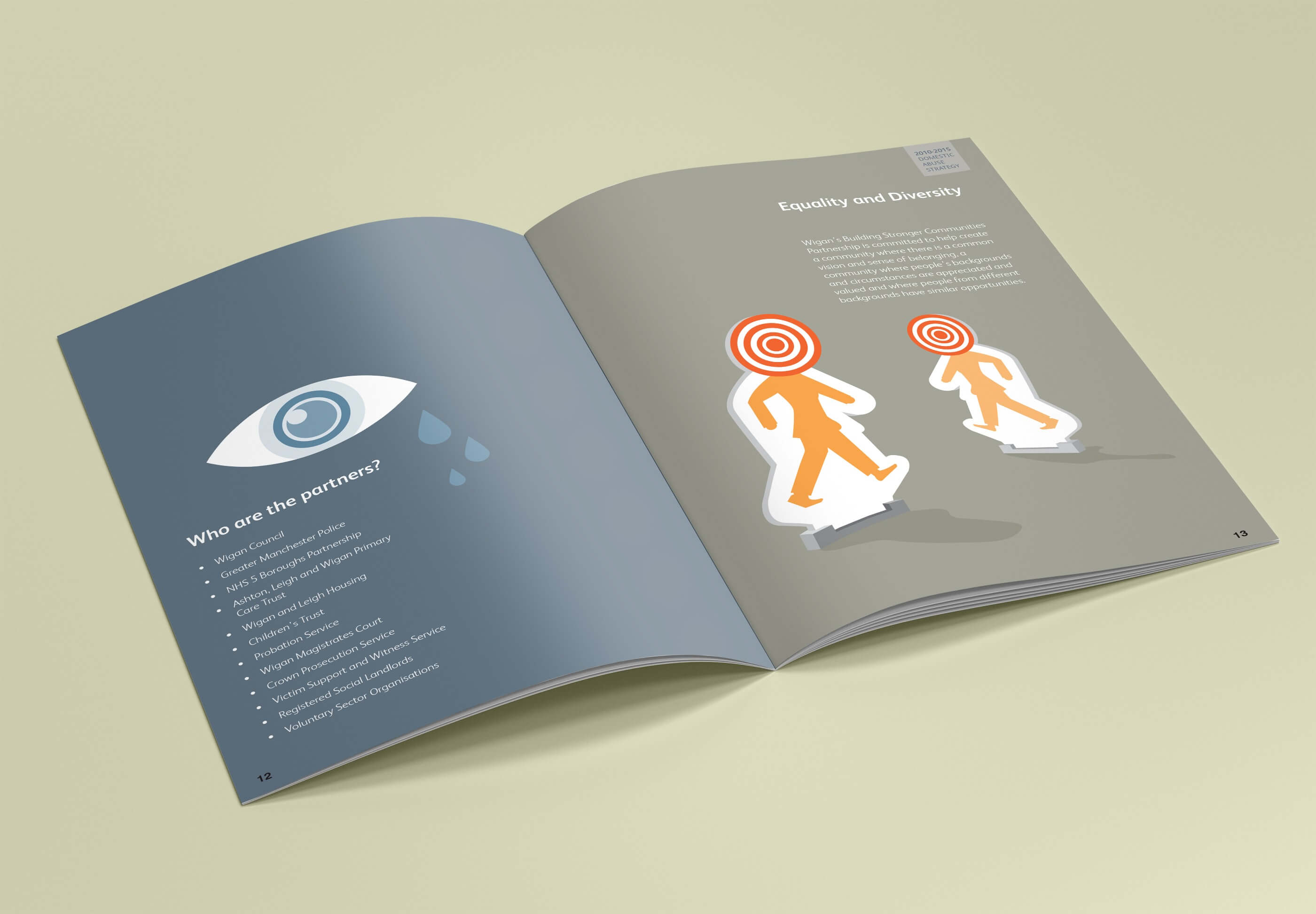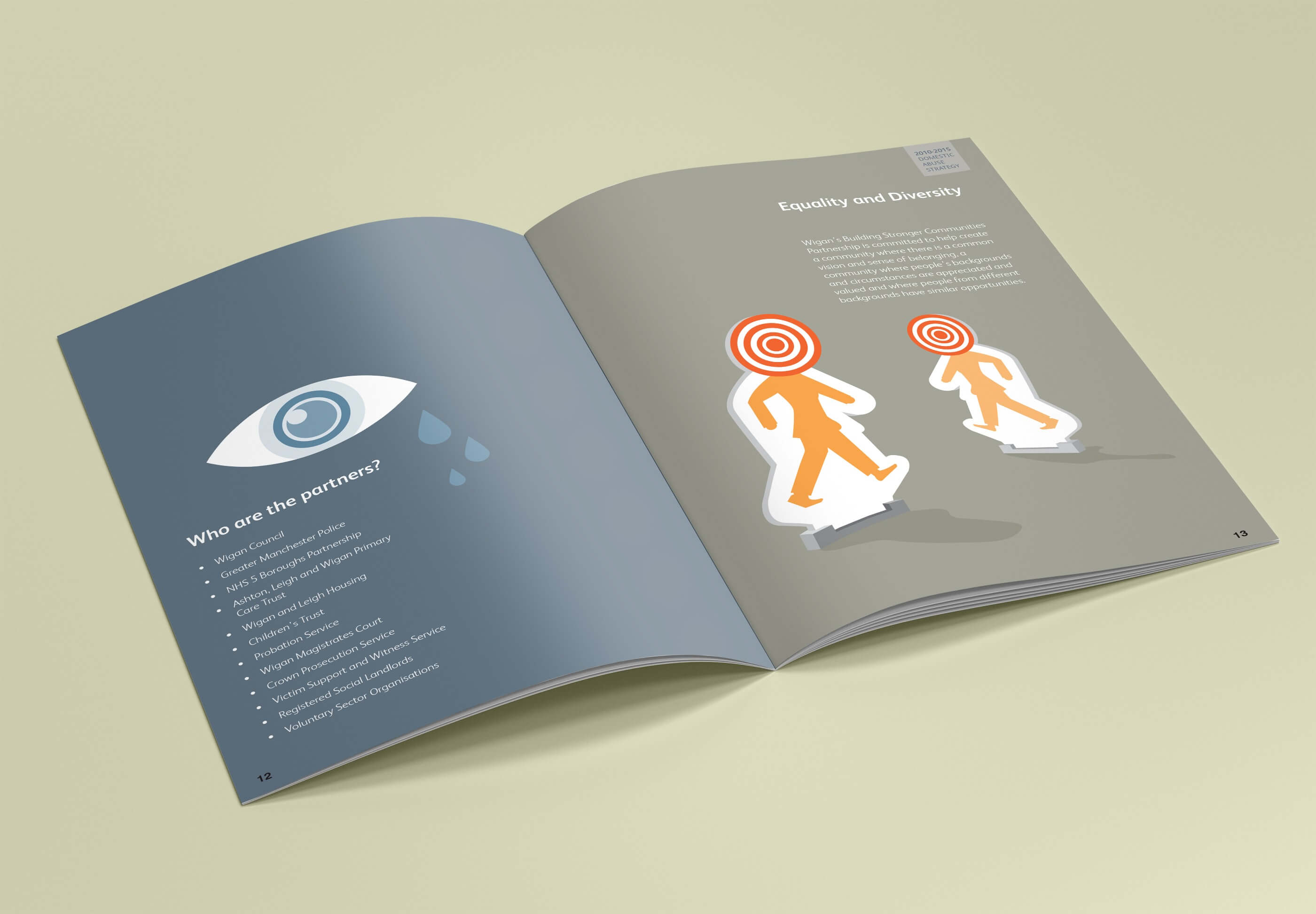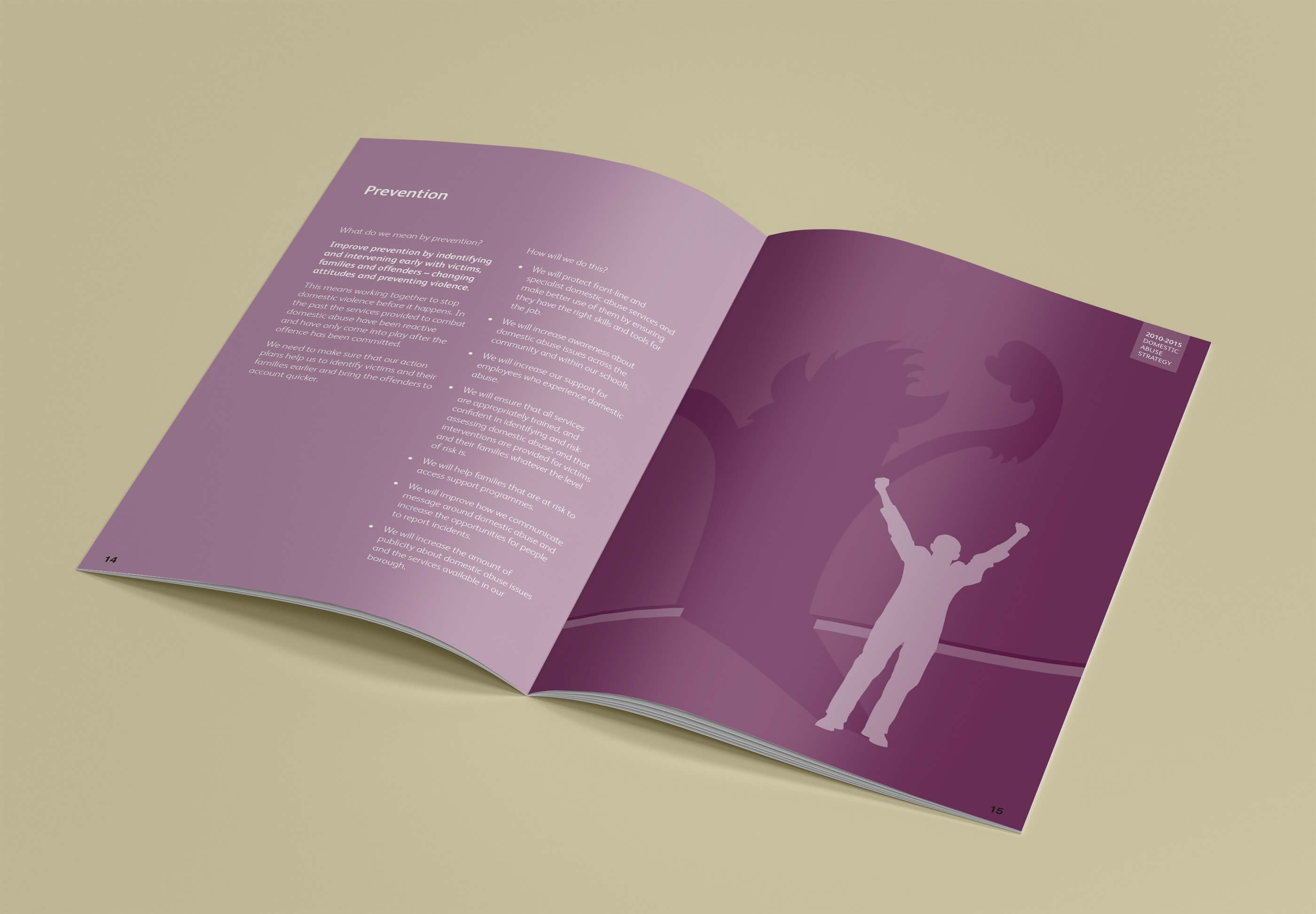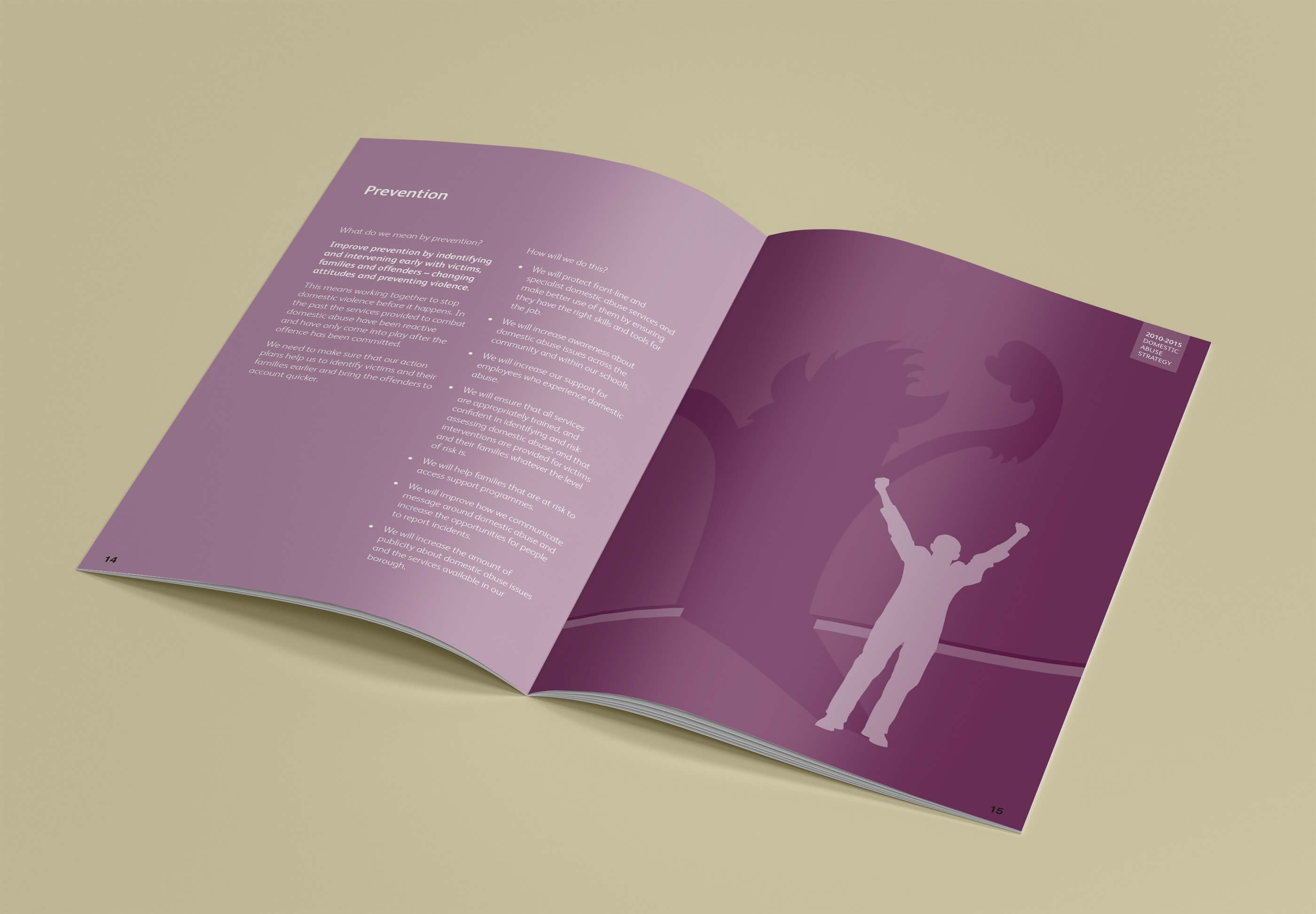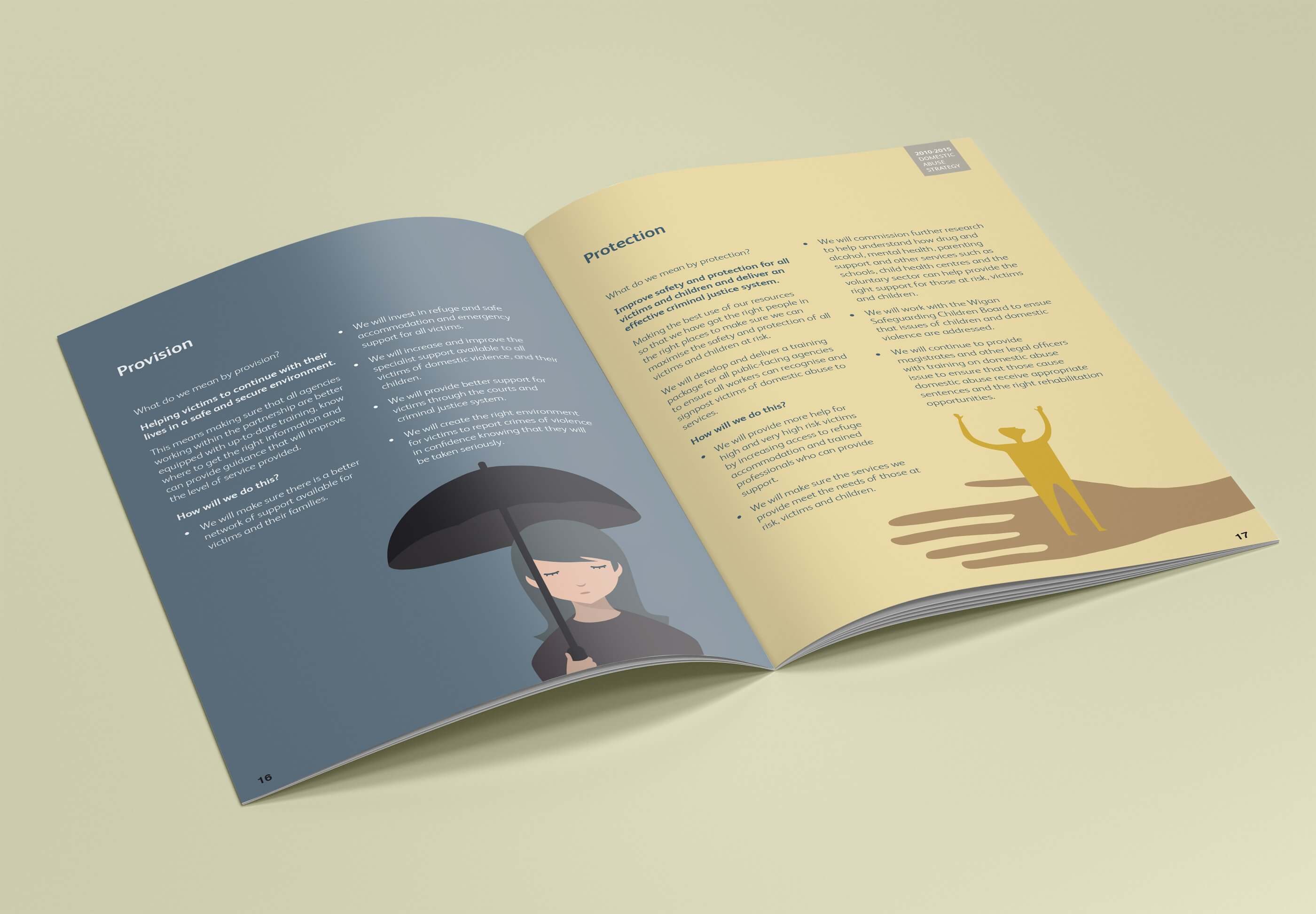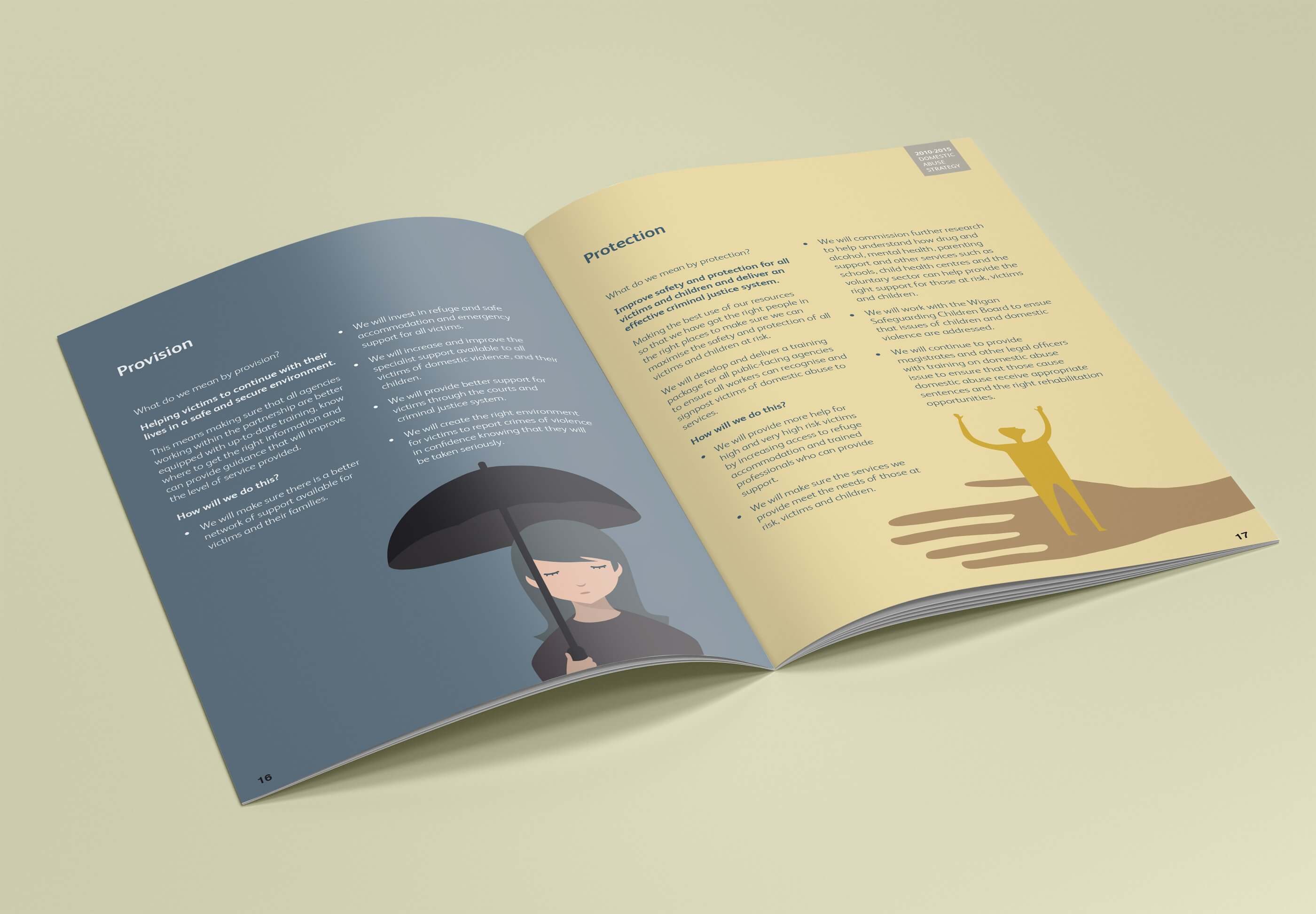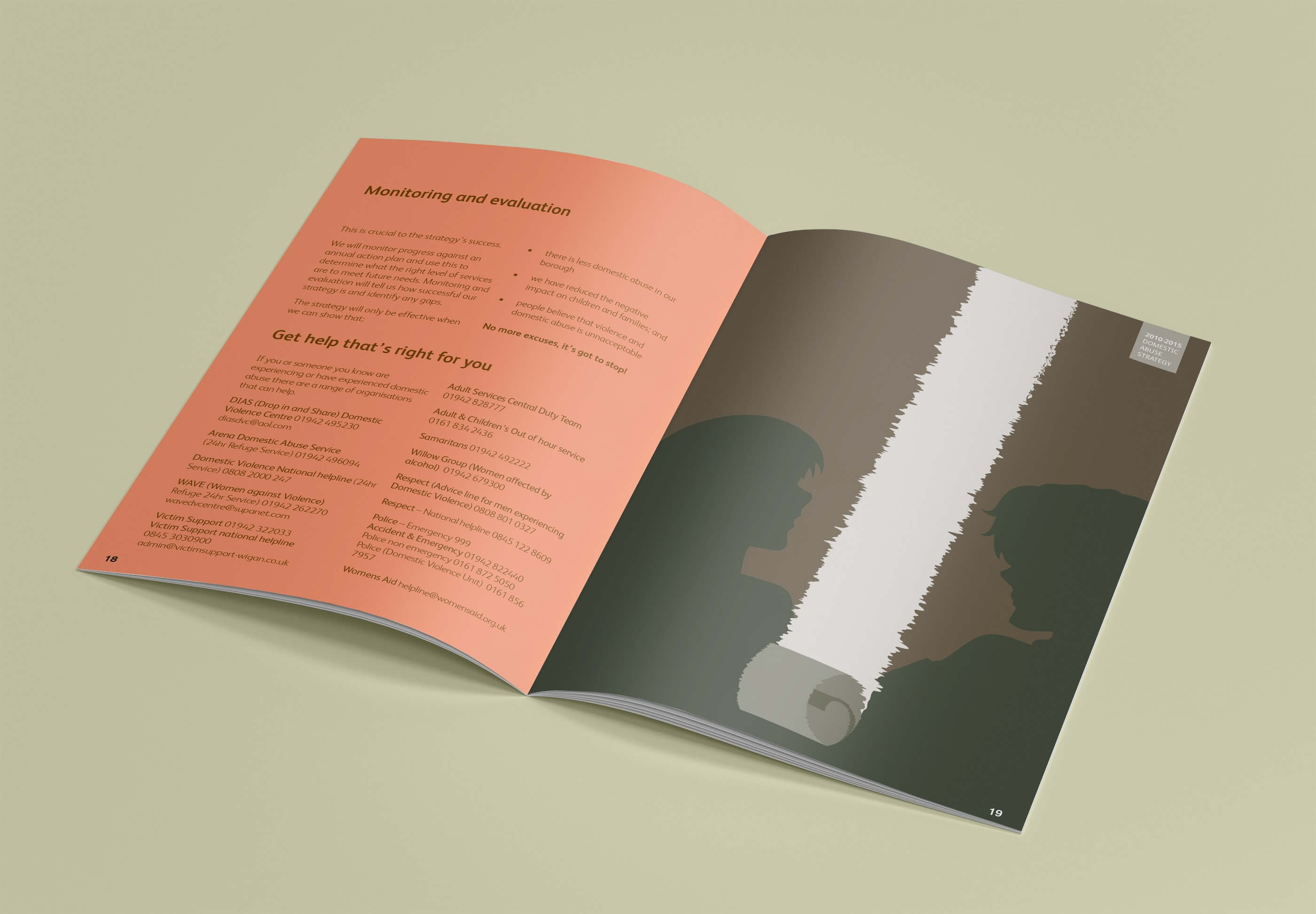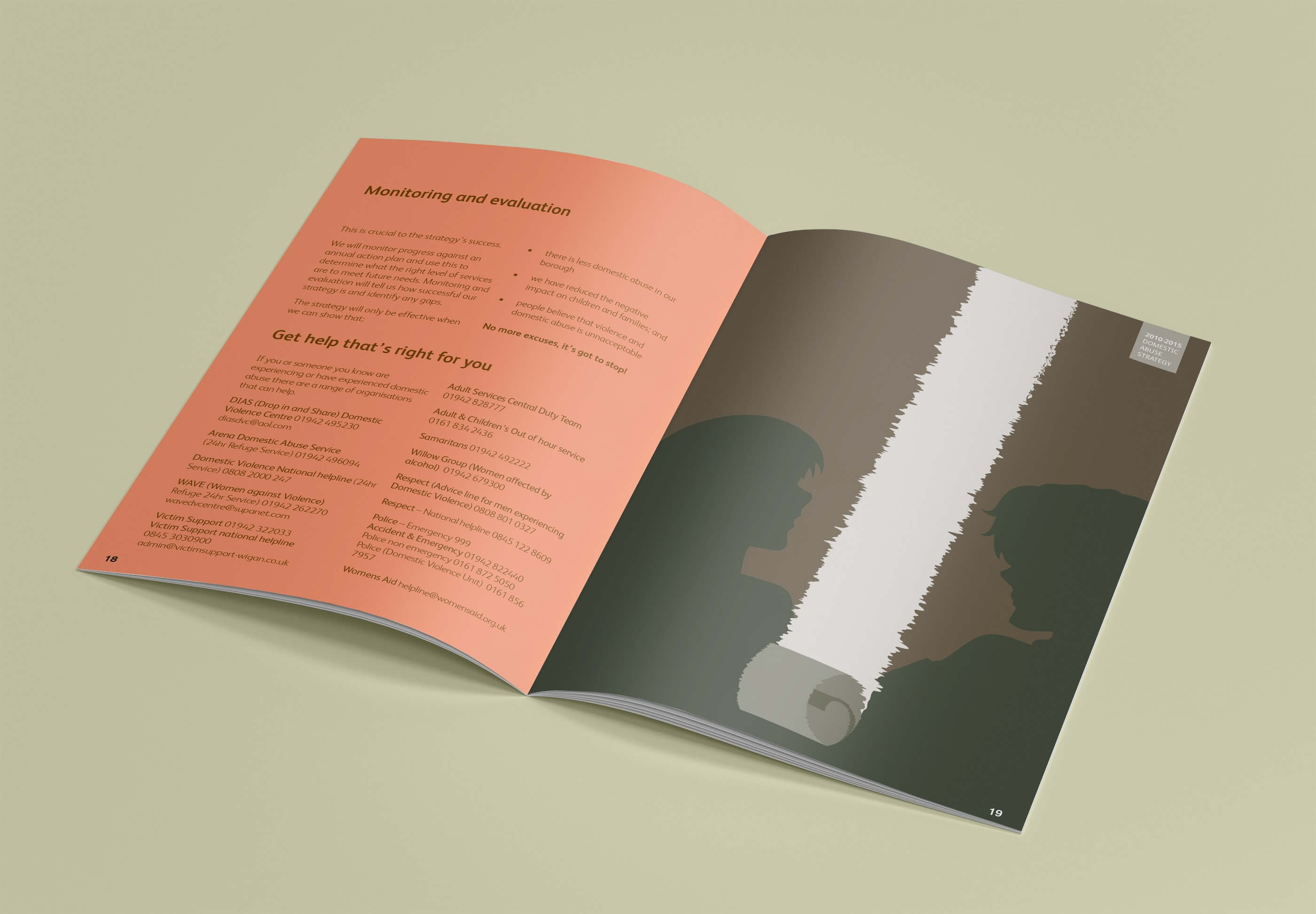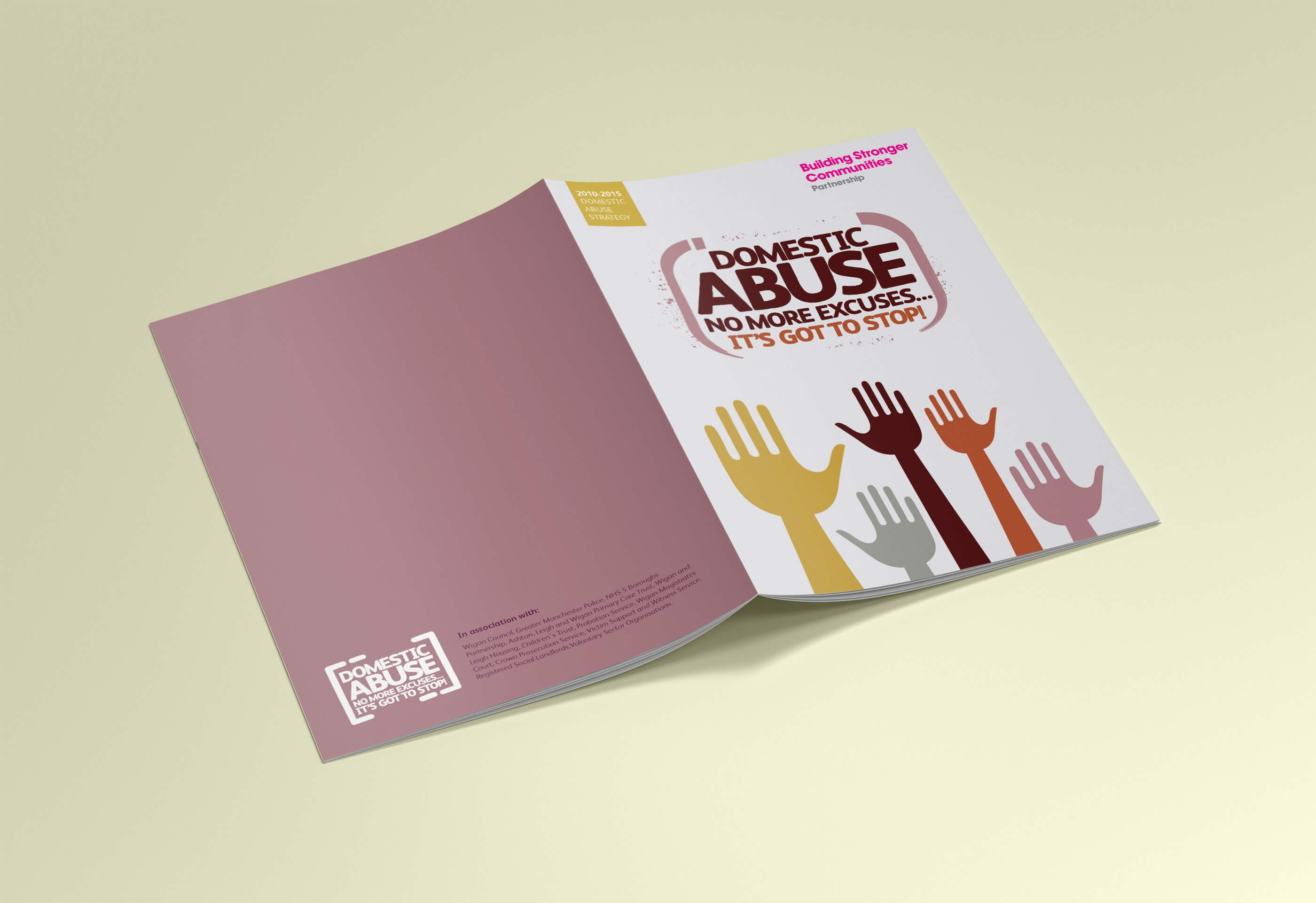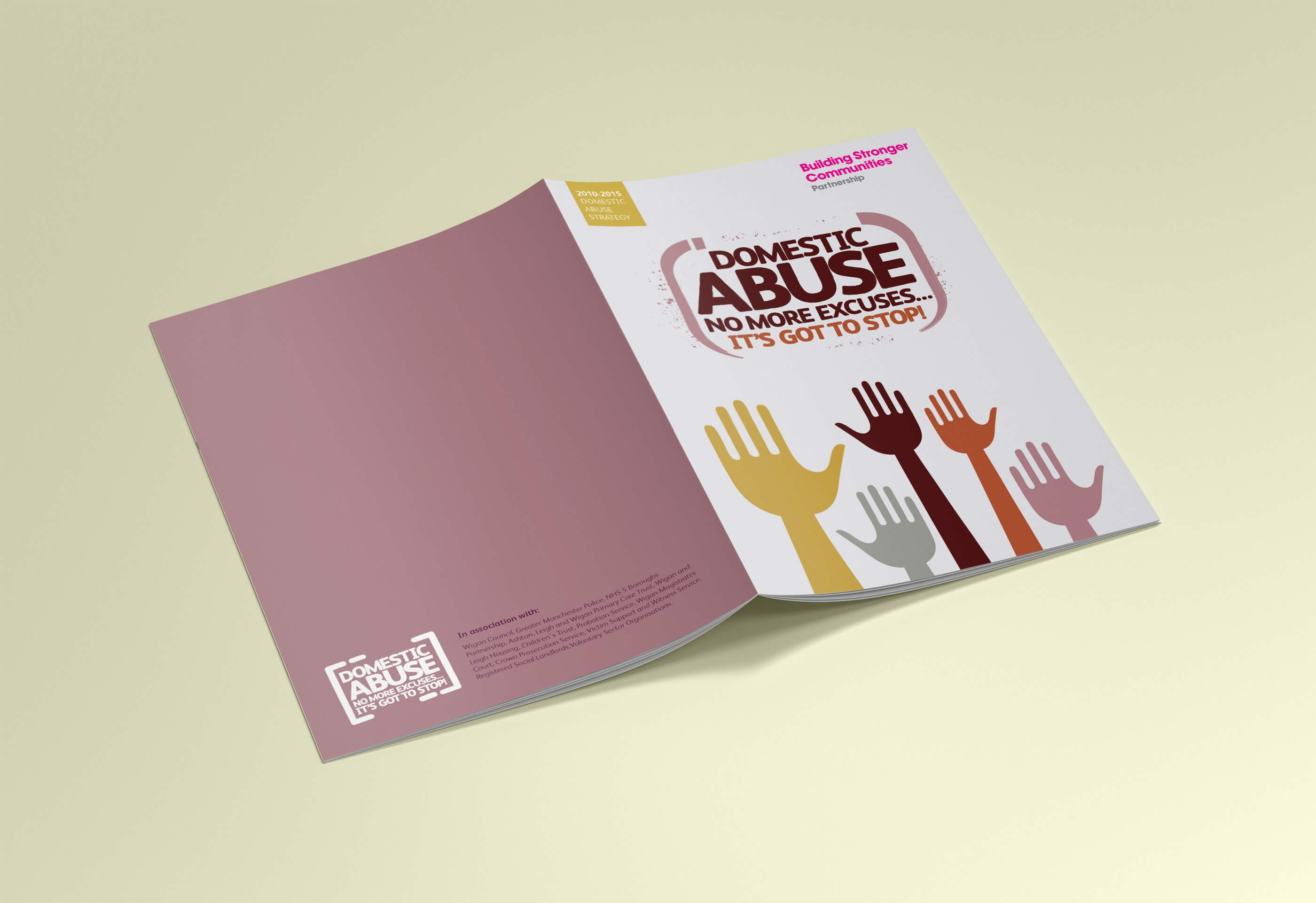 We employed Suzanne on a temporary 4-month contract to cover for a permanent member of staff. During that time her work made a big impact. She designed posters, flyers, brochures, adverts, newsletters and logos, which met all our deadlines and exceeded expectations. She is very easy to work with, her work is first-class and she has a keen eye for detail. 

During the relatively short time that Suzanne worked with us, she demonstrated a good understanding of our requirements and offered fresh, creative perspectives on how to improve the finished product. 

I have no hesitation whatsoever in recommending Suzanne, and my only regret is that we were not in a position to offer her a permanent contract.
Karen Dunn
WIGAN COUNCIL  -  Marketing, PR and IT associate / Business support manager