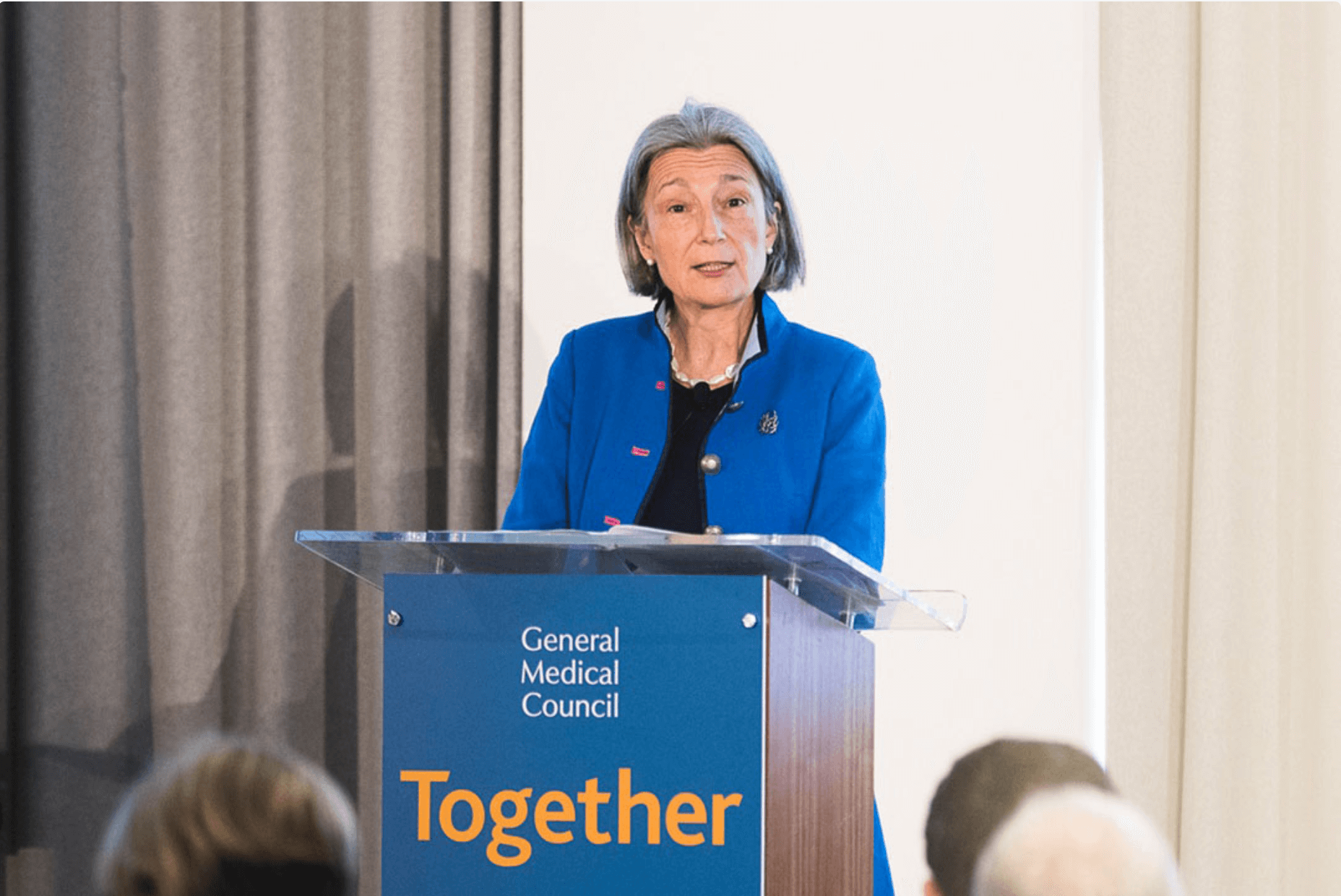 Naming and redesigning the visual identity for the General Medical Council's Annual Conference
The General Medical Council work to protect patient safety and support medical education and practice across the UK. Each year they have a conference attended by delegates for a day of interactive workshops, discussion and debate with speakers including doctors, international experts, educators, NHS staff and more.
I was asked to come up with a new title and look and feel for the event. It had been discovered that the existing visual identity of the conference was too clinical and 'cold' with it's clinical sounding title, imagery and colours. During my contract for the GMC I was asked by the marketing manager to create a new visual identity for the conference that communicated that the GMC is also supportive to doctors and patients. My designs for the conference needed to be relatable to everyone including the general public and not just medical and corporate professionals.
A few examples of the GMC annual conference visual identity before the change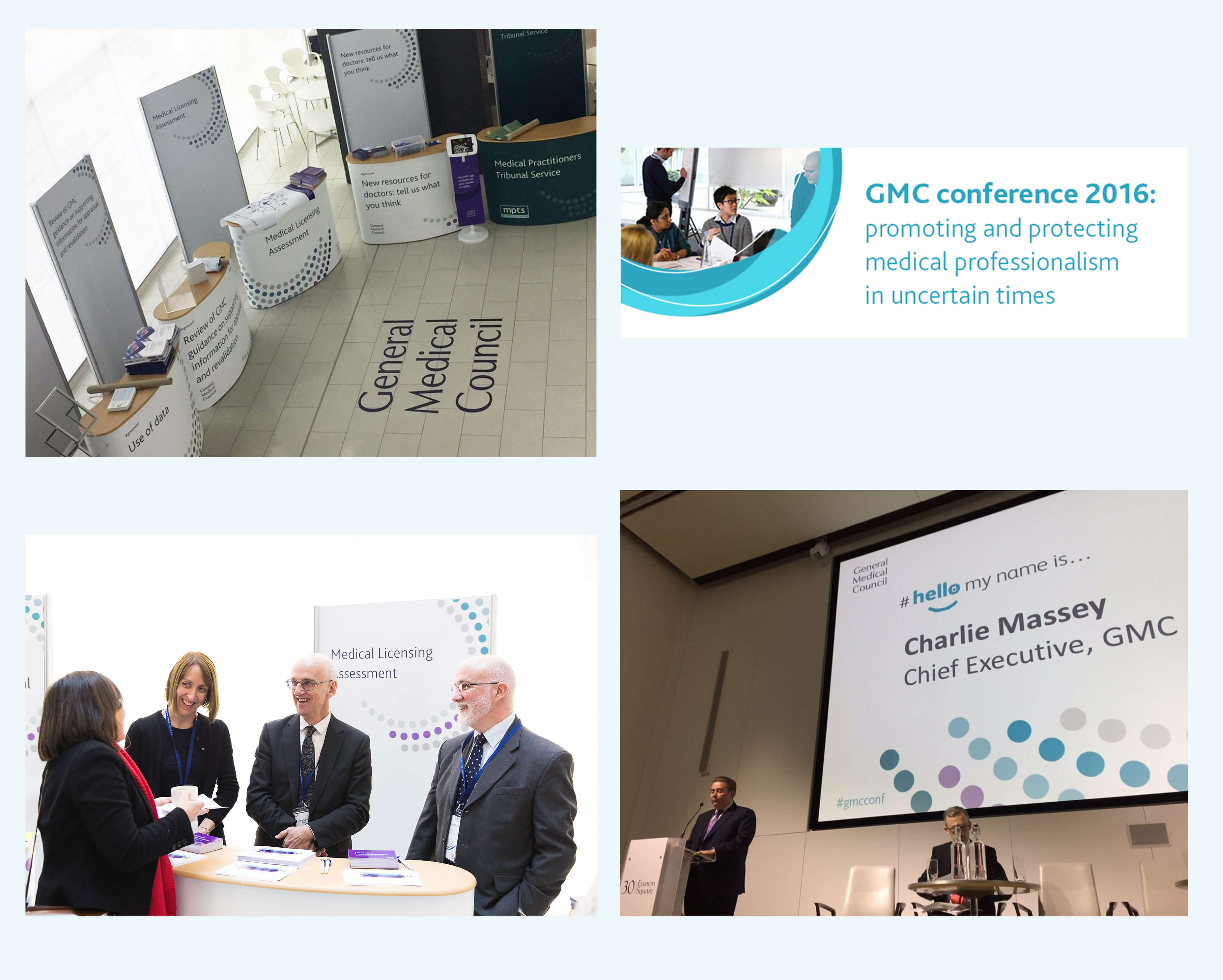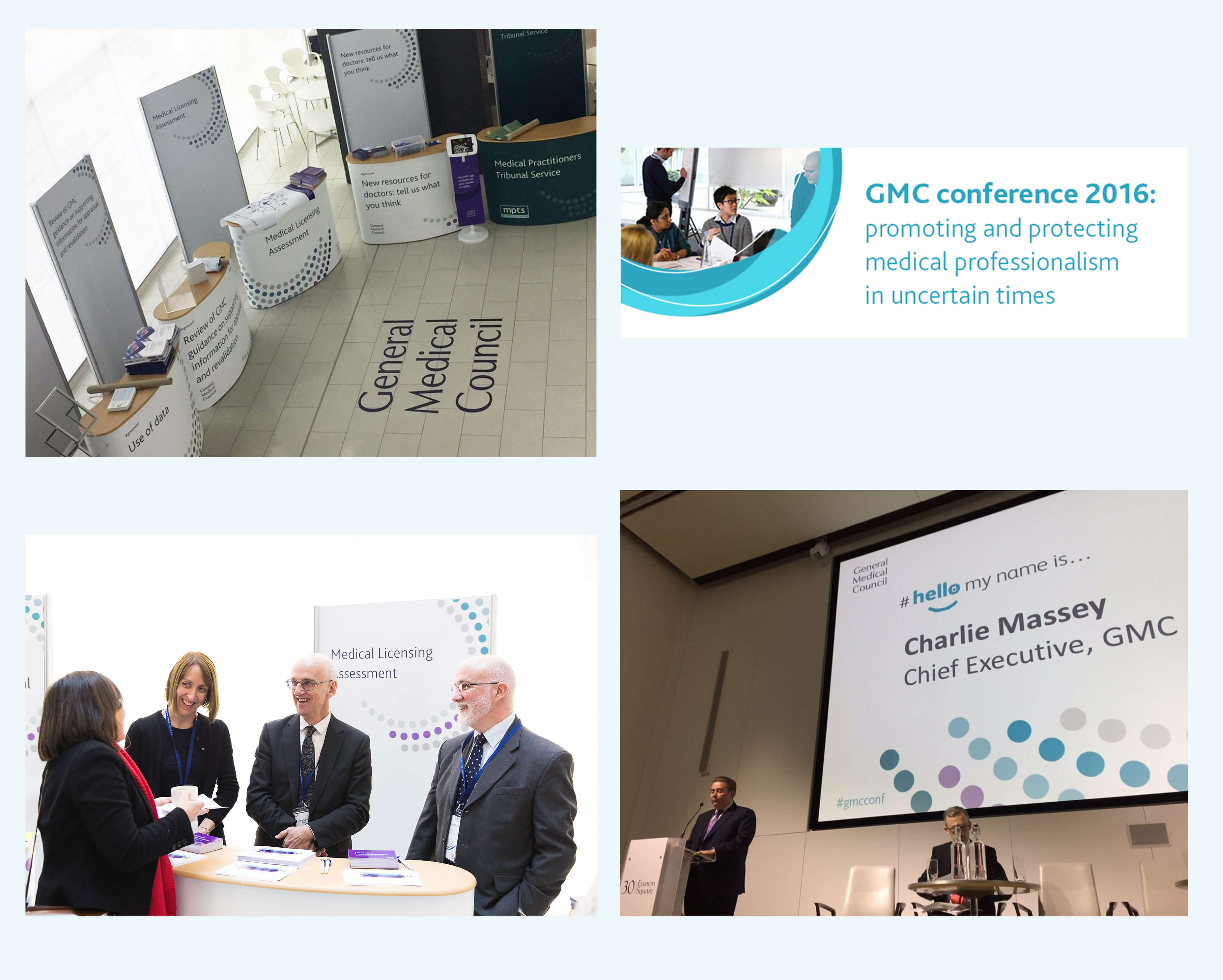 A few examples of my research into 'bold and bright' contempory conference identity design that is engaging and relatable to everyone.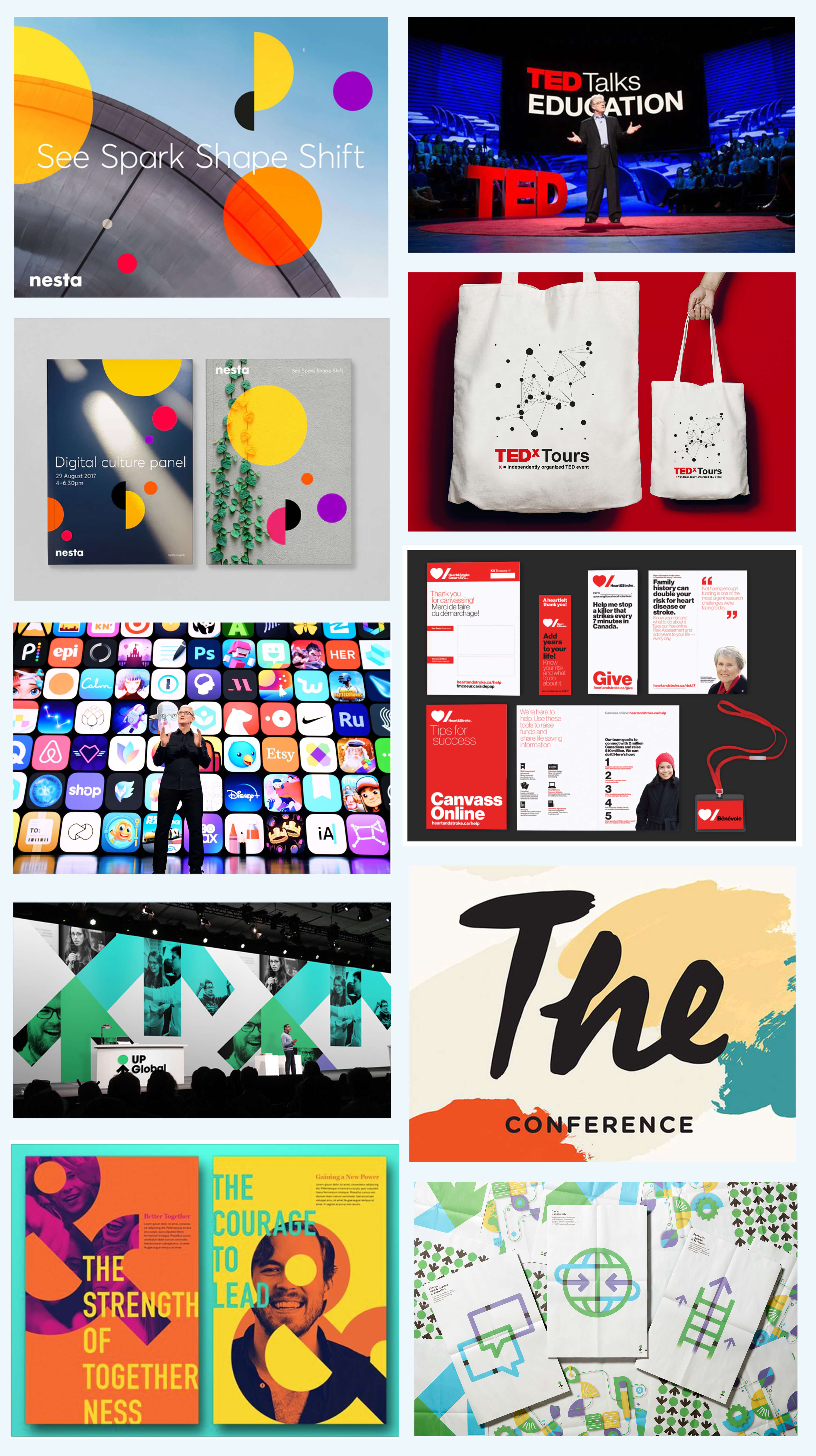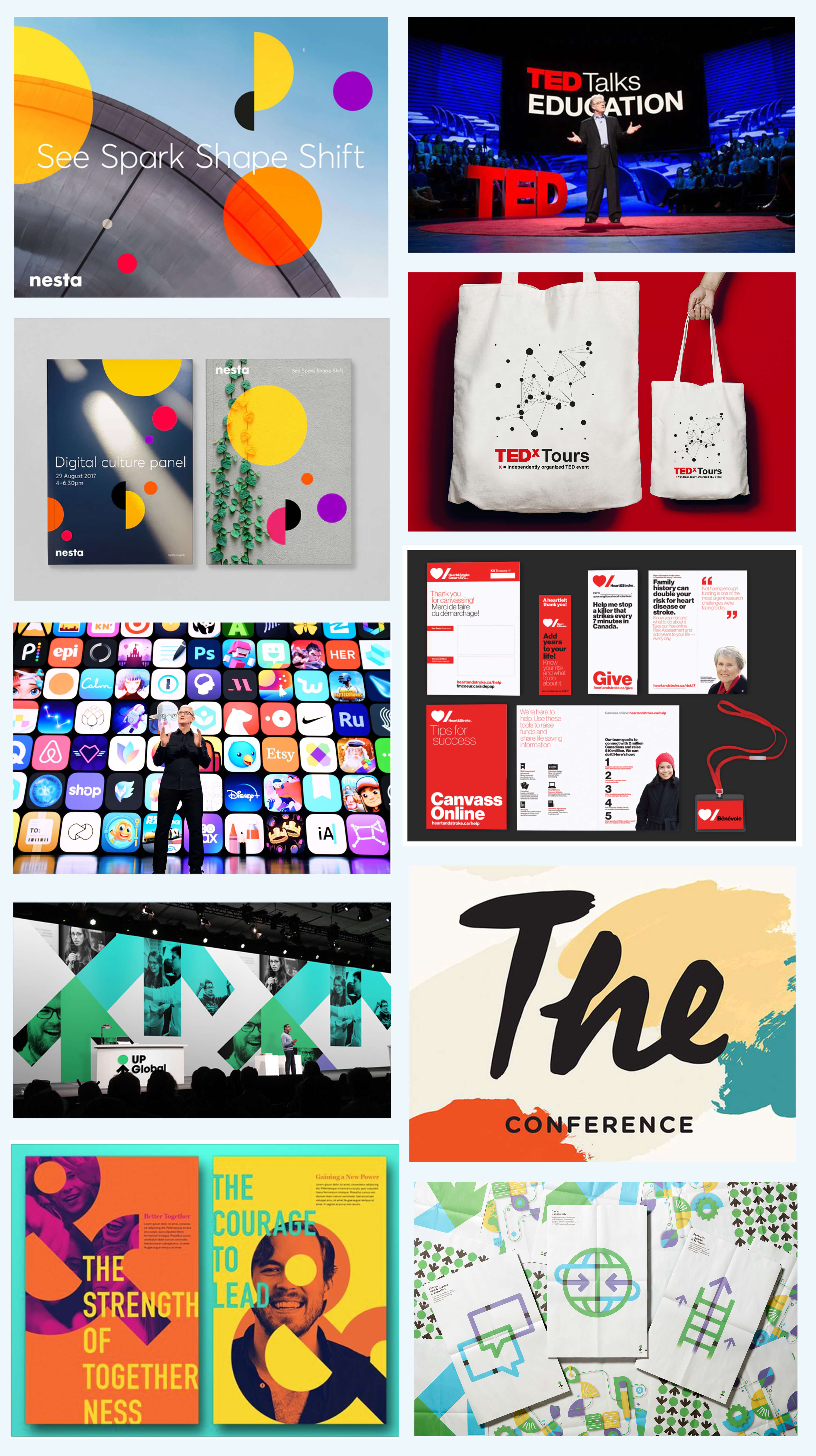 The brand new identity for the GMC annual conference
I came up with a new title for the conference that is 'Together' to show that this event is about the GMC and delegates coming together in support of one another. I adopted a new vibrant blue colour that had been suggested to me by the team because this bright blue had a modern feel compared to the GMC's existing dark navy blue. I also used a complimentary splash of orange to the event designs including the event title 'Together' and other titles that needed to express the warm feeling of support.
It was important that the new GMC conference identity was consistent throughout all marketing materials such as invitations and promotional emails. Working alongside the marketing team I helped to design everything from exhibition stands, various documents, T-shirts, lanyards to maps and powerpoint presentations. Even though it was agreed that the GMC navy blue was tweaked to a 'new fresh blue' we had to follow GMC brand guidelines.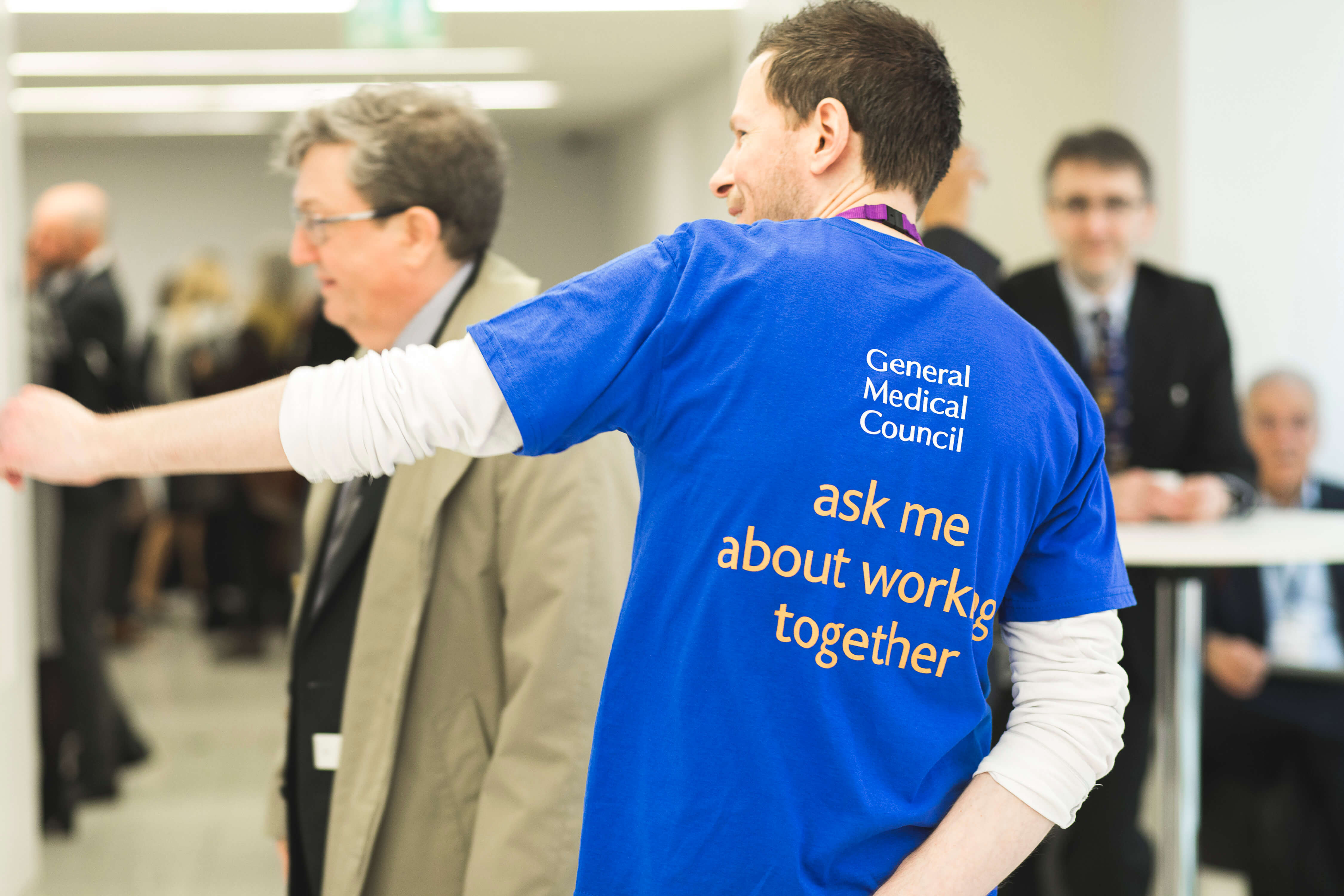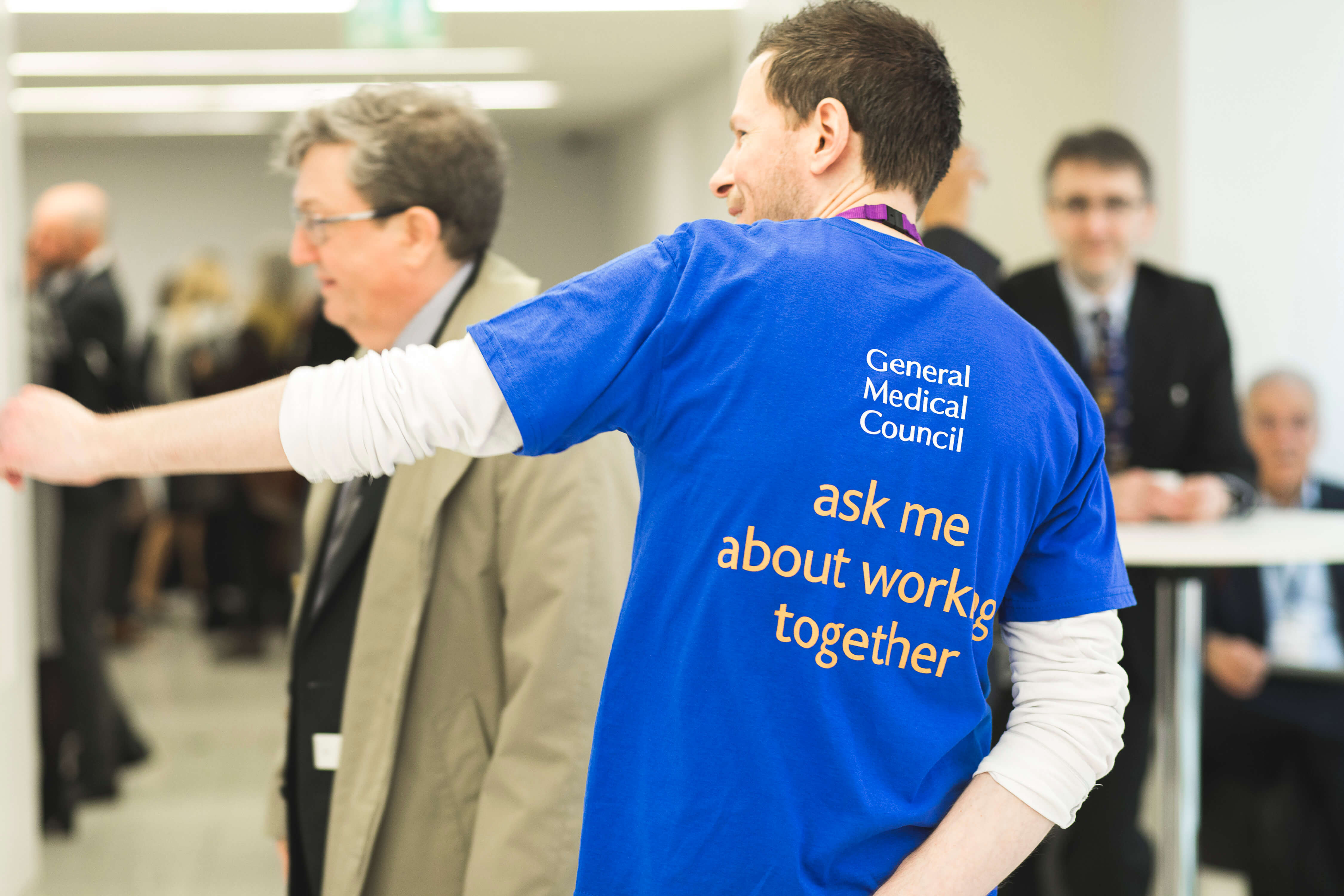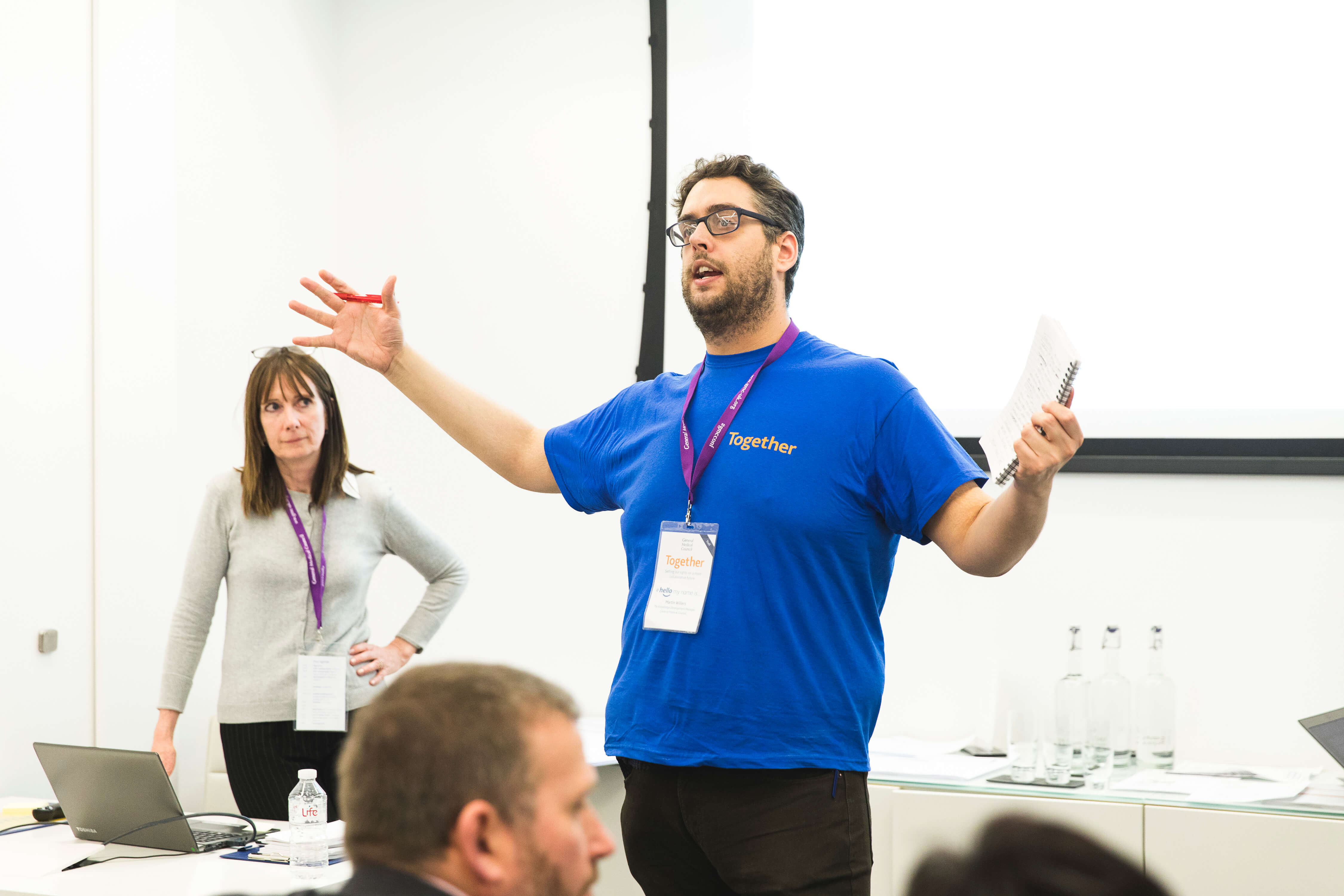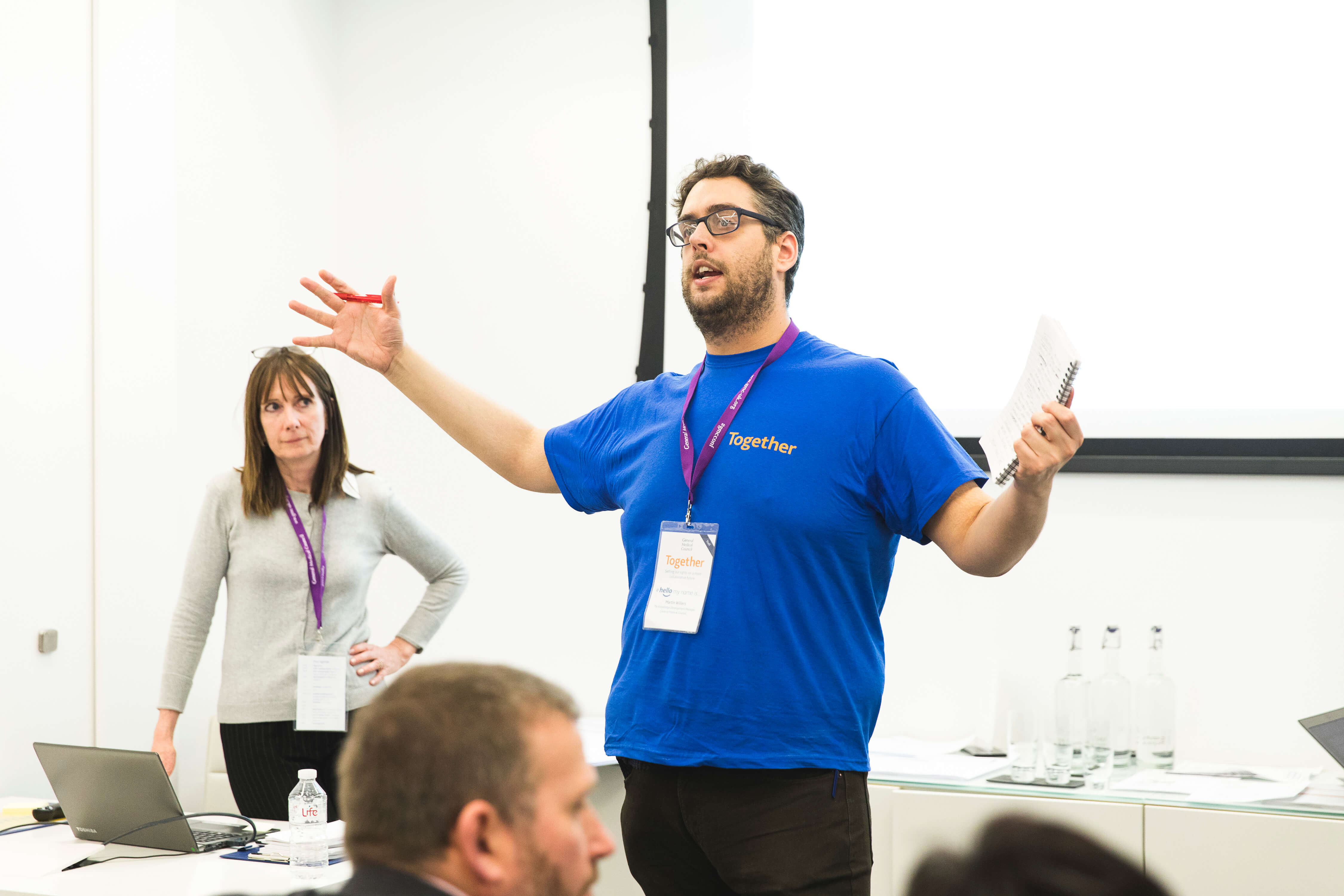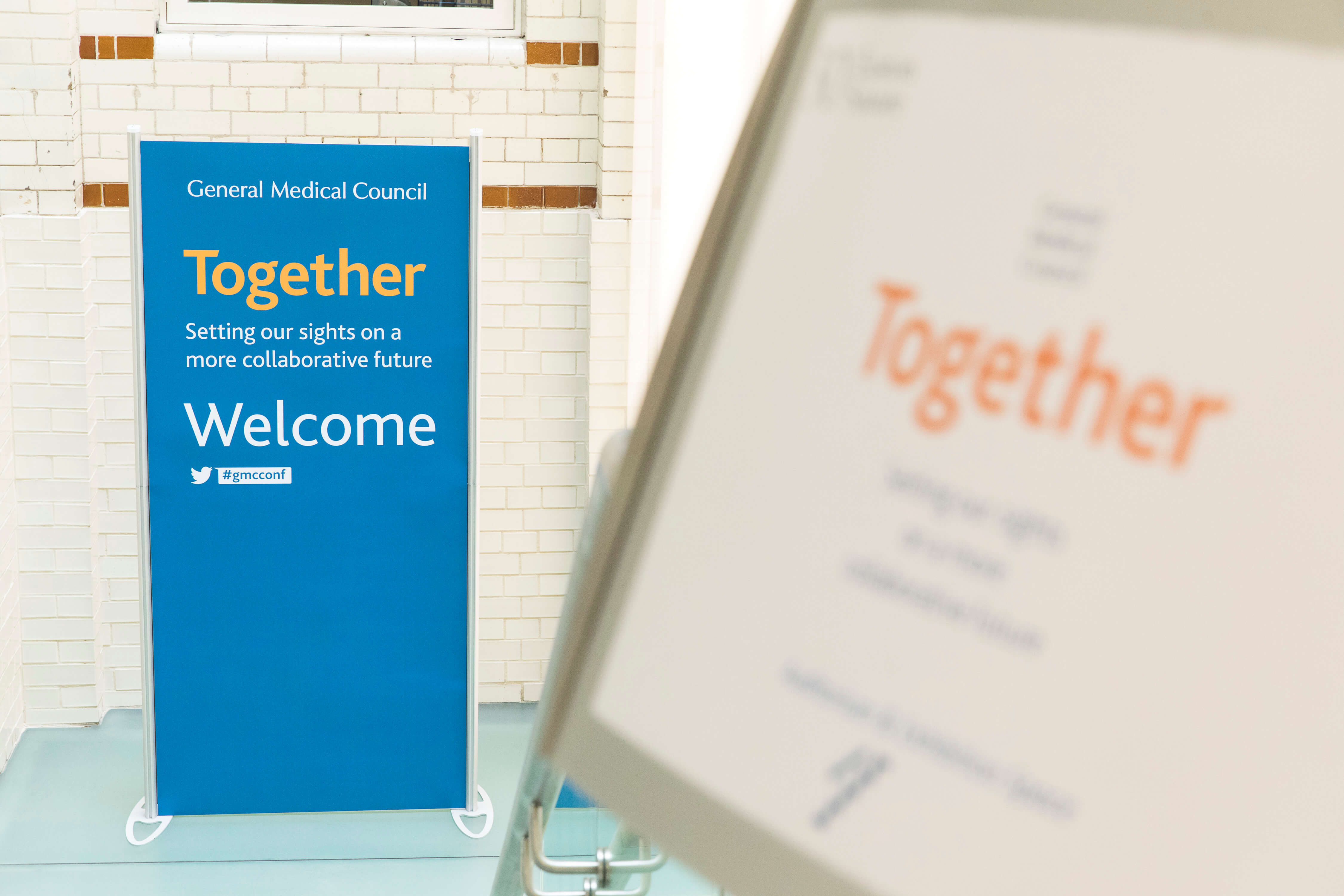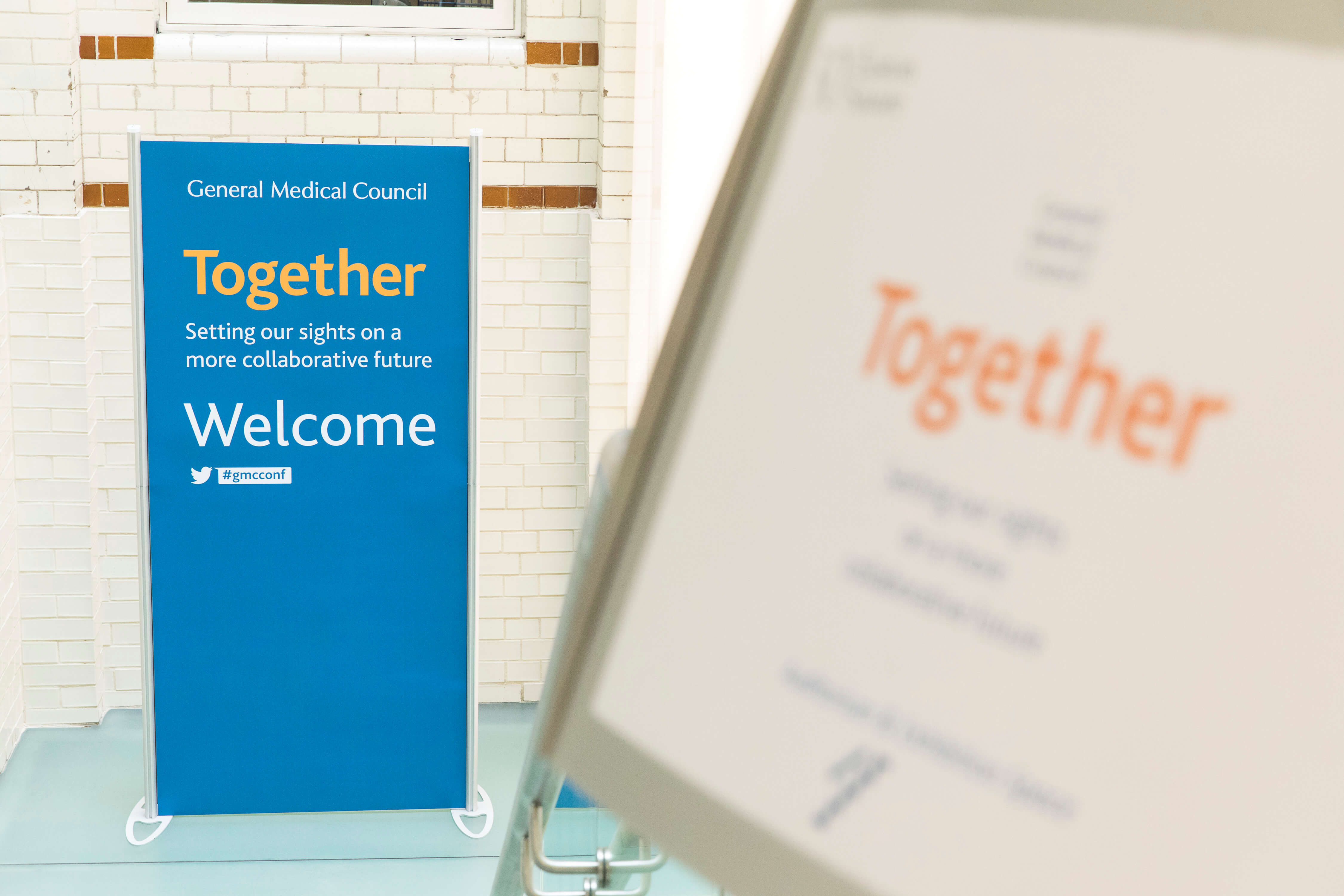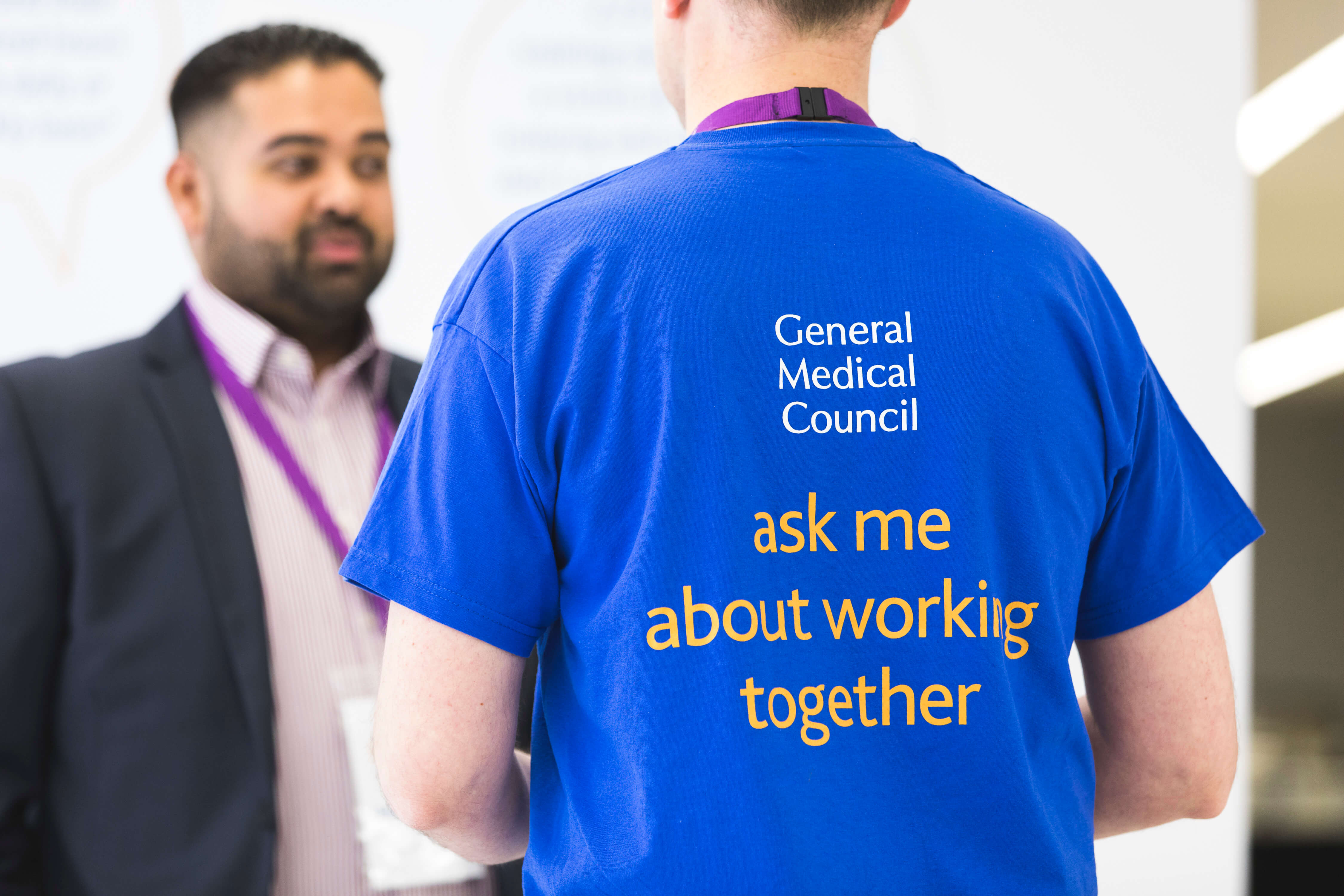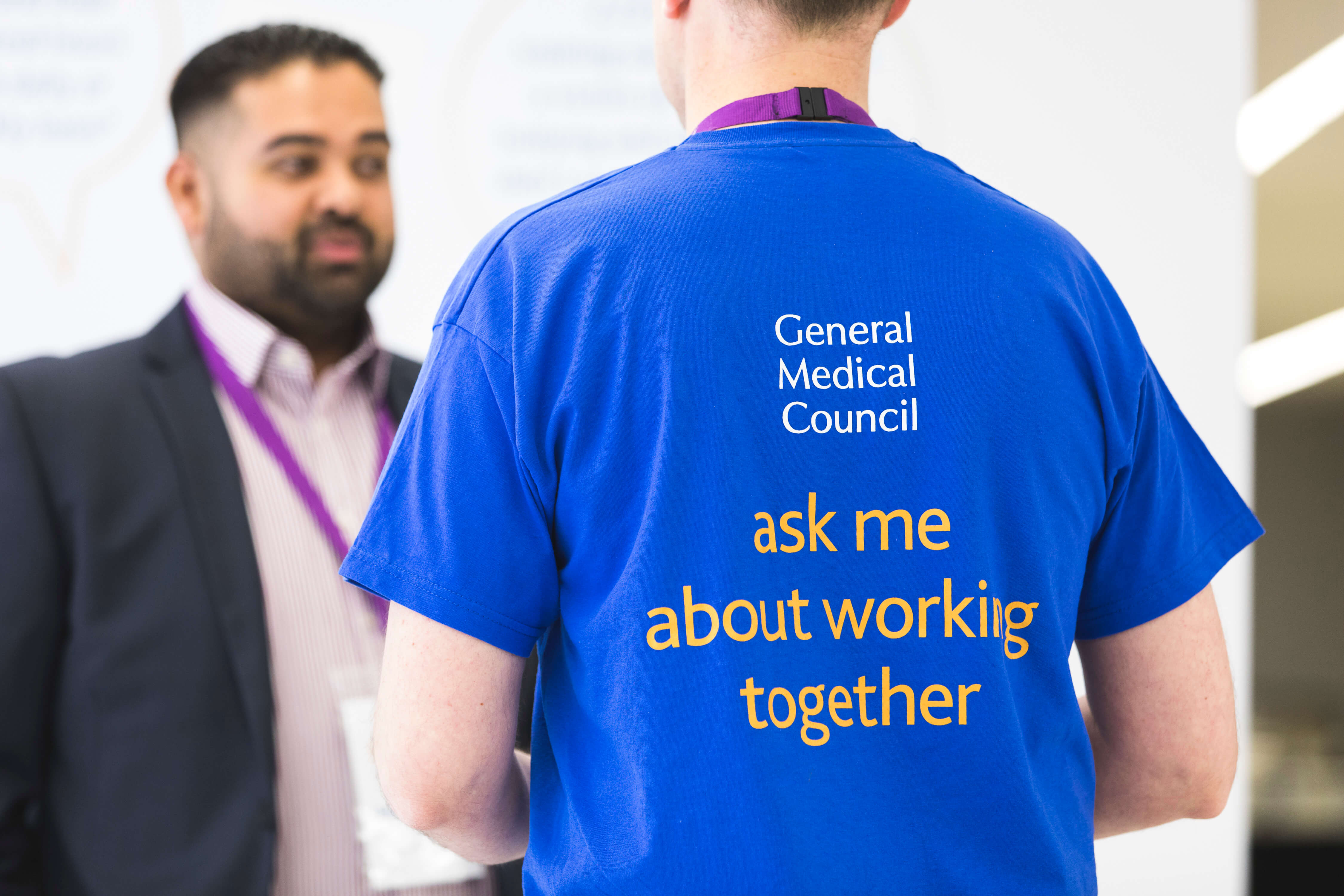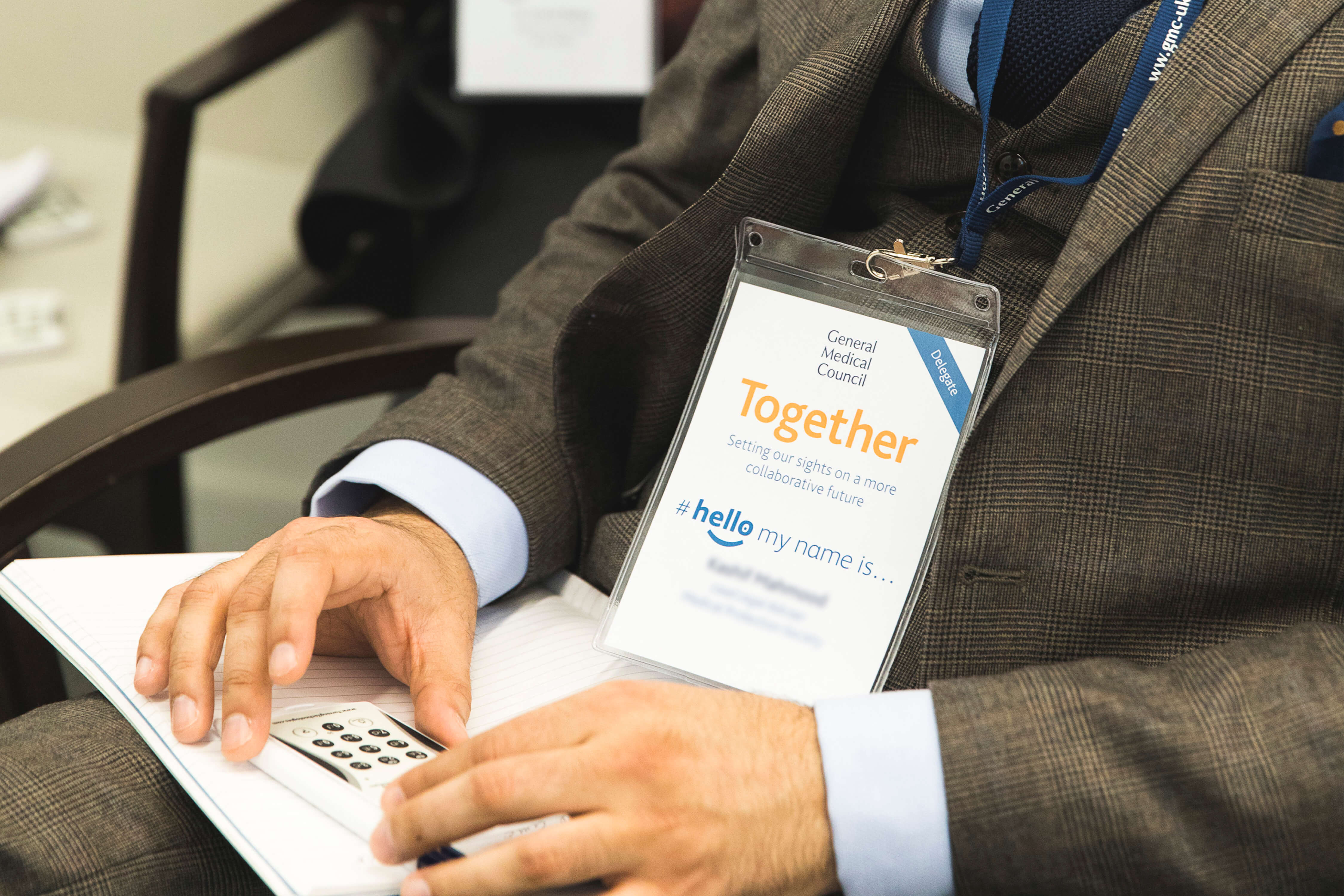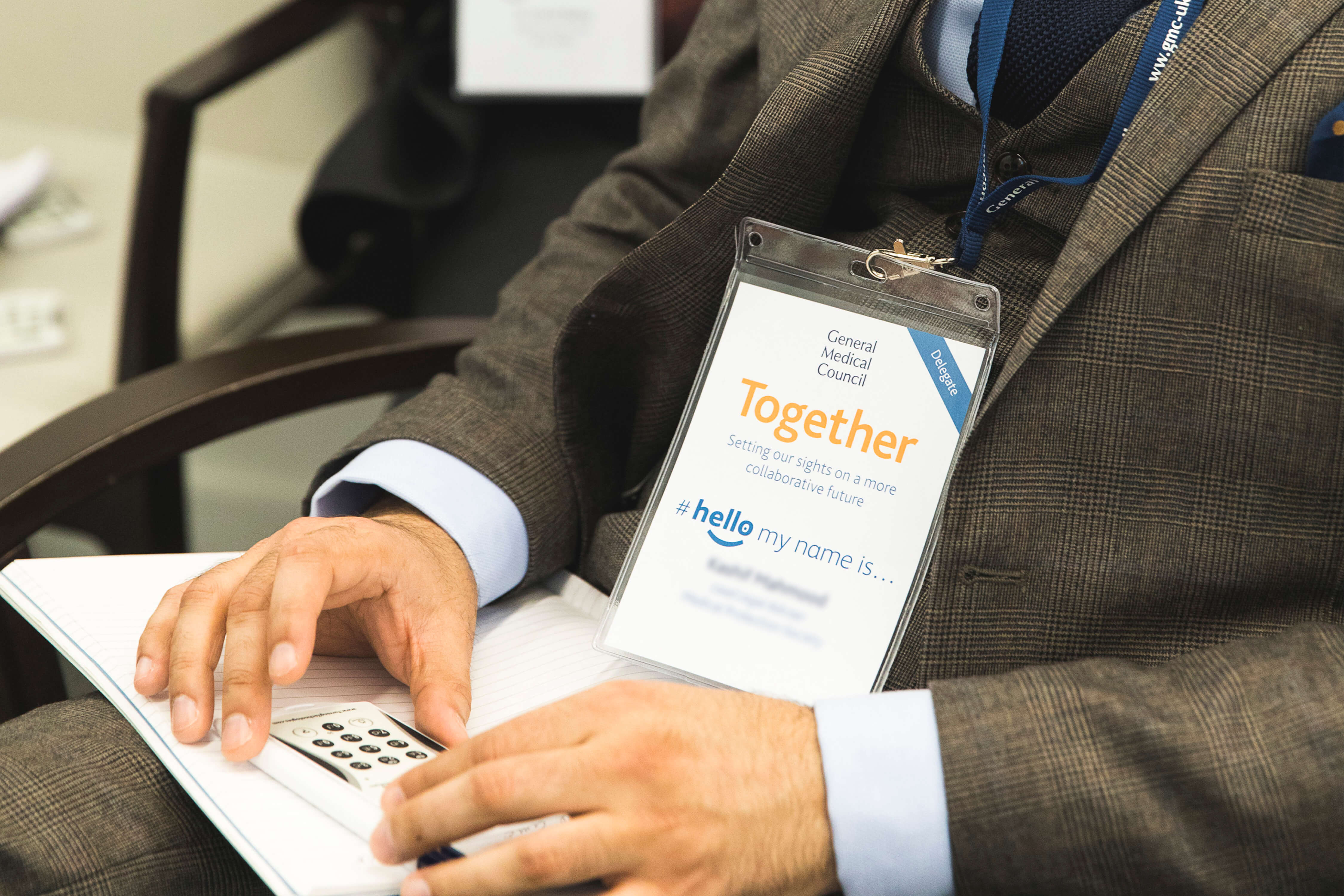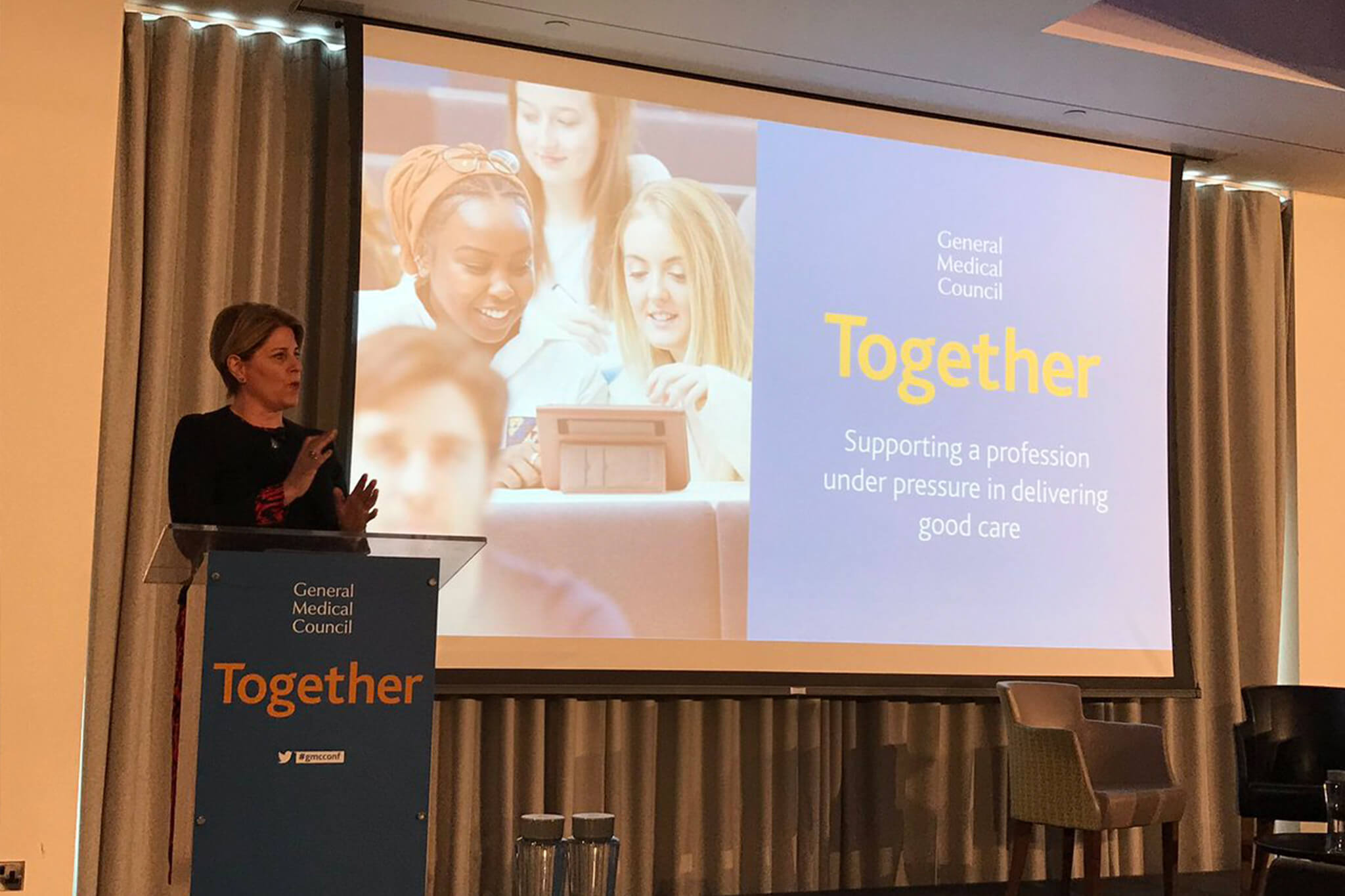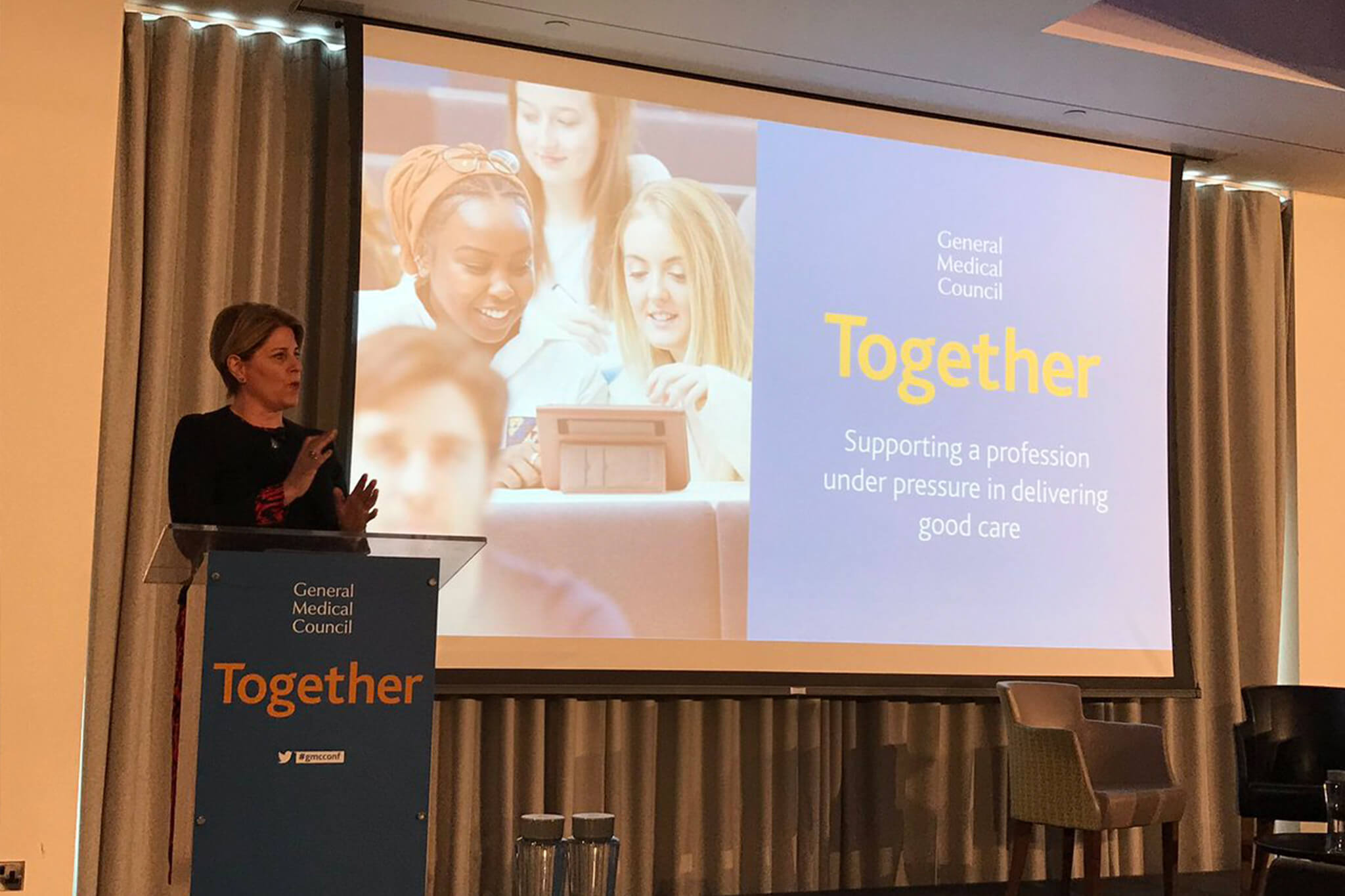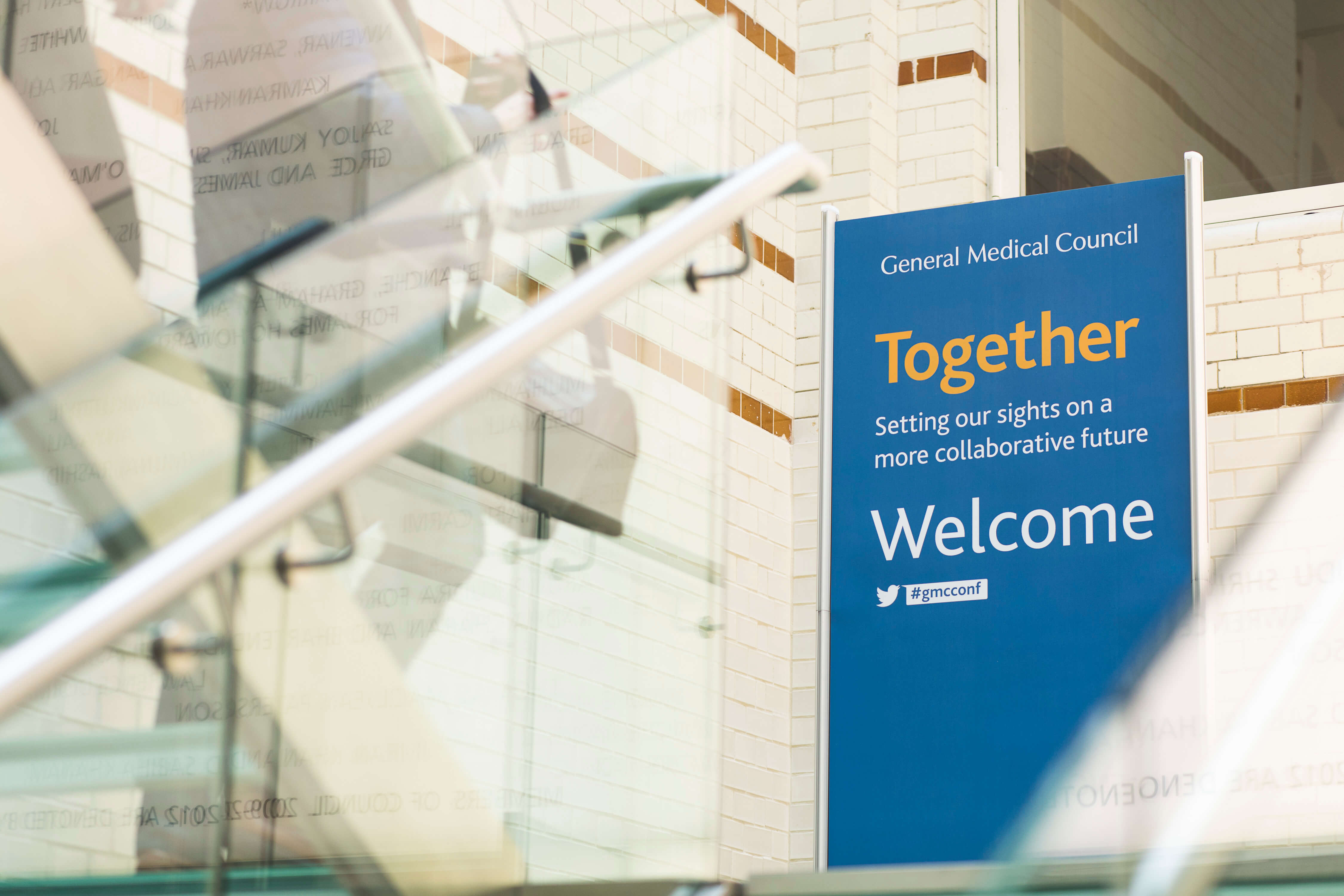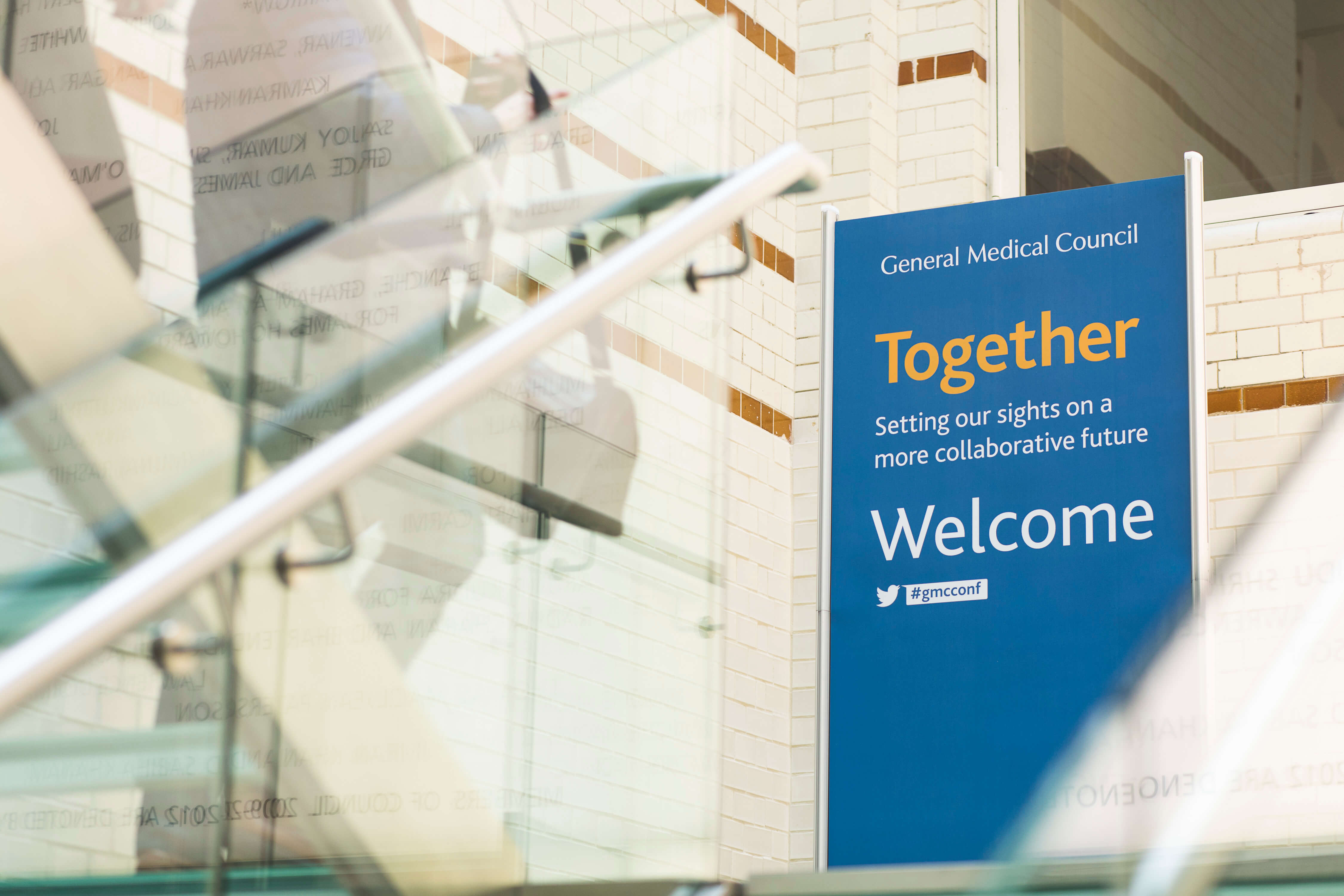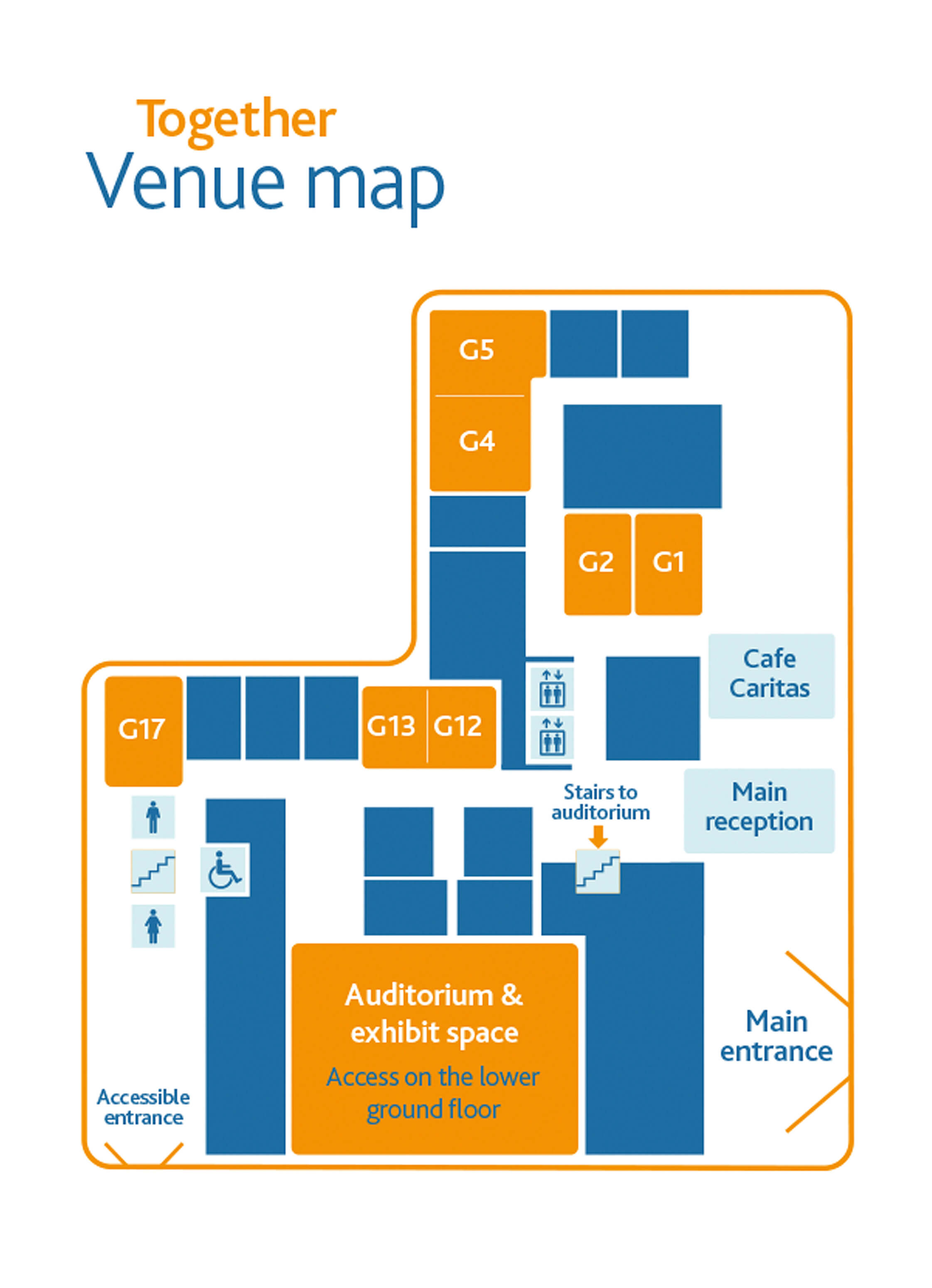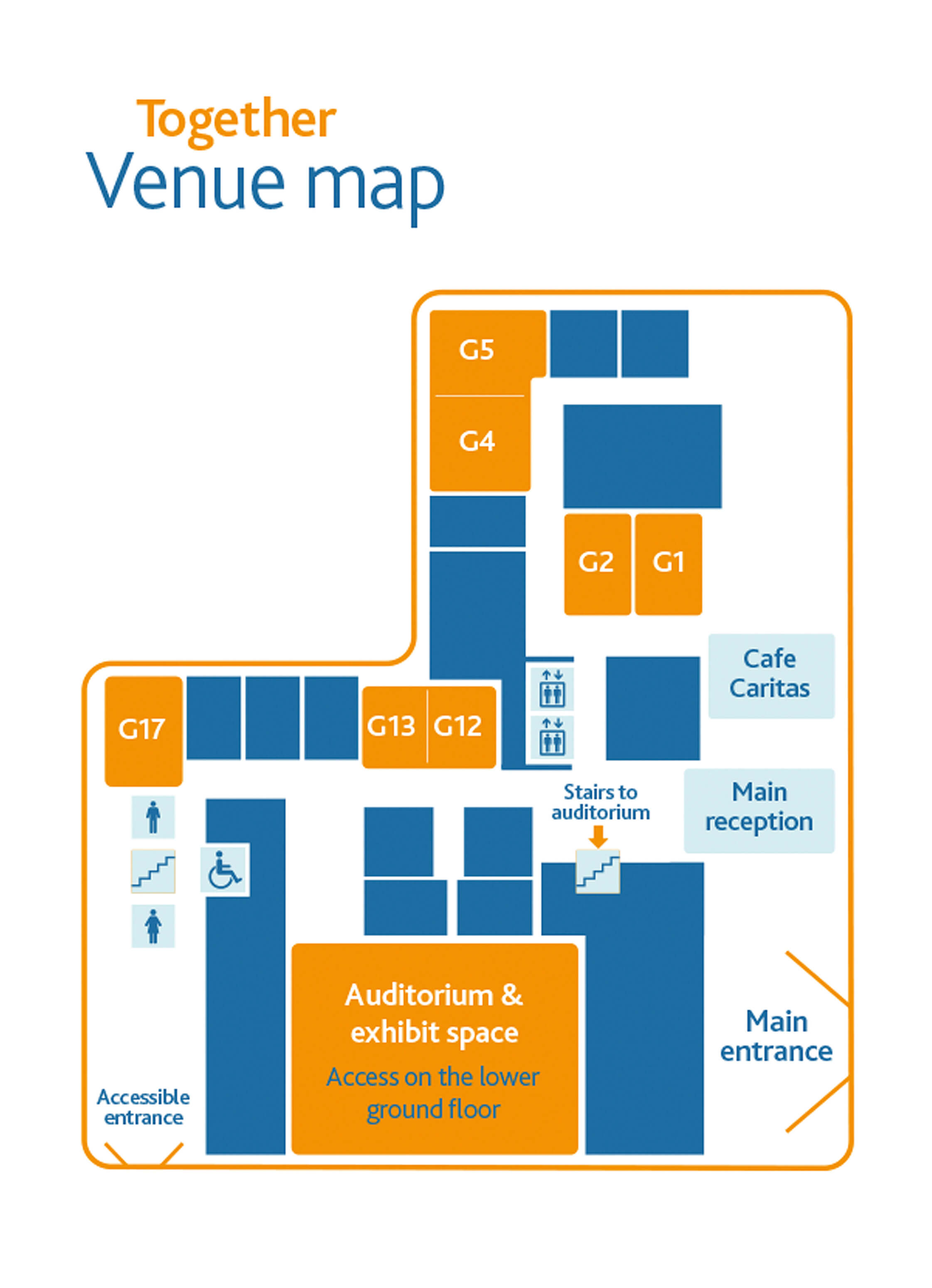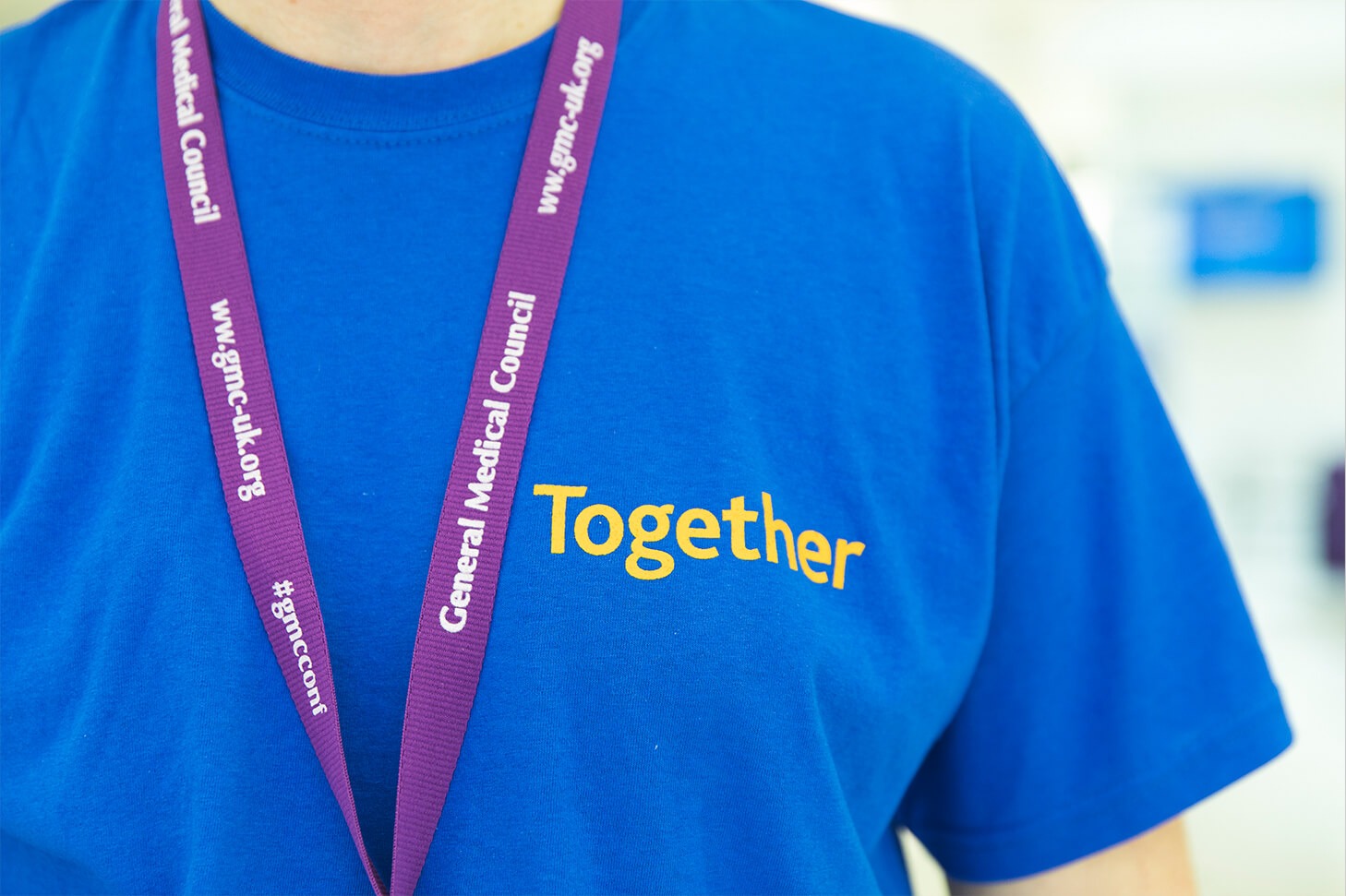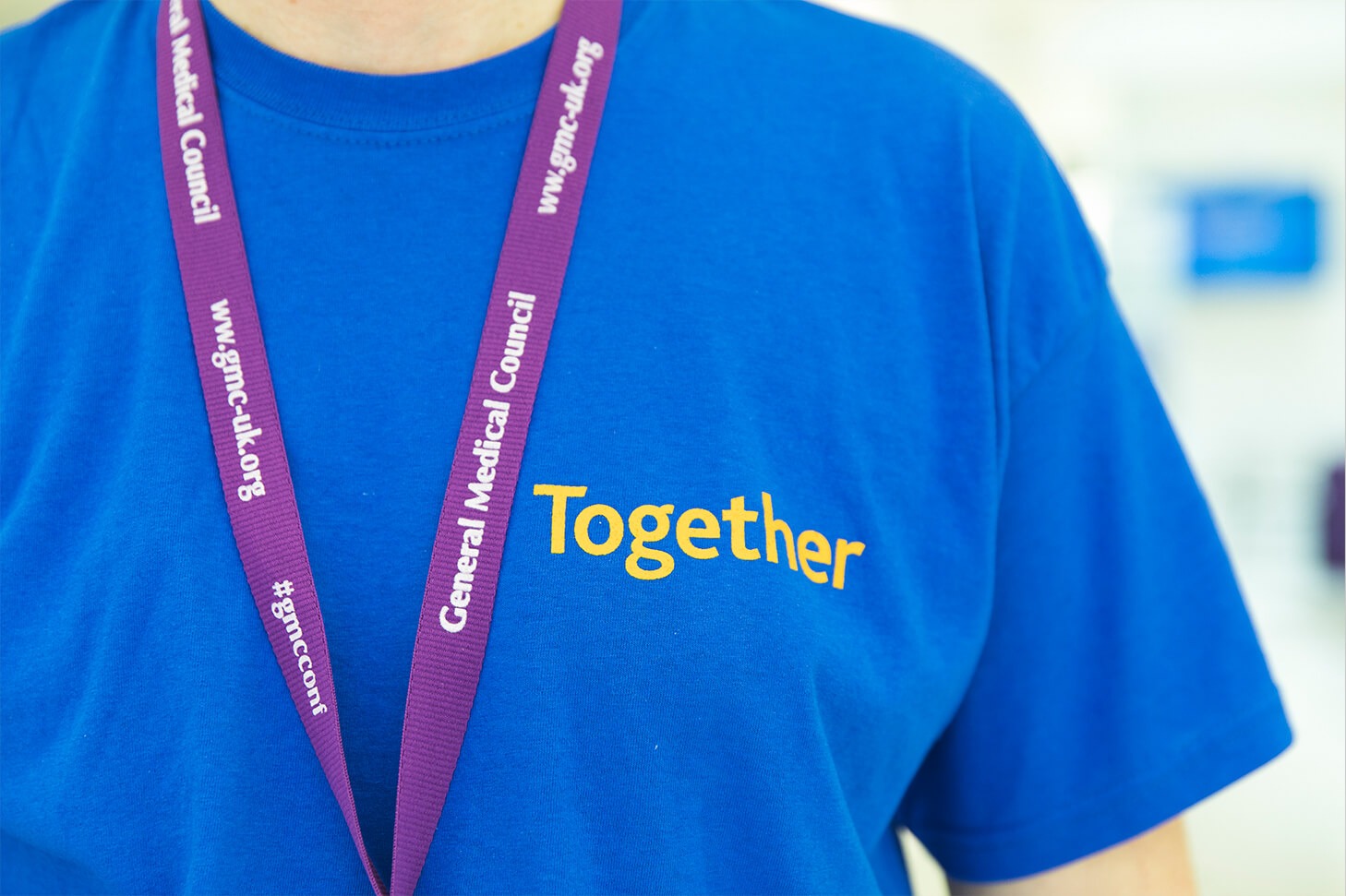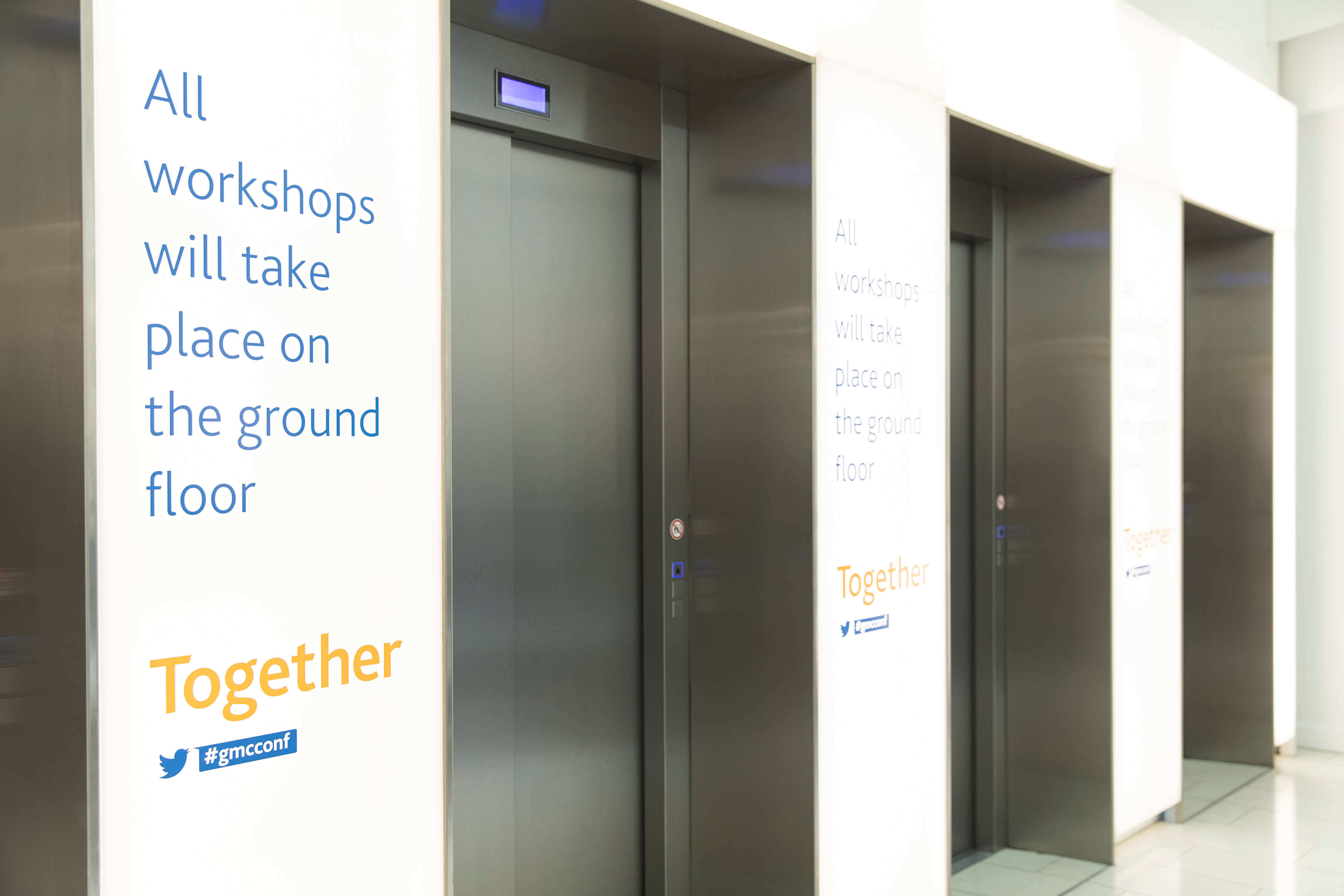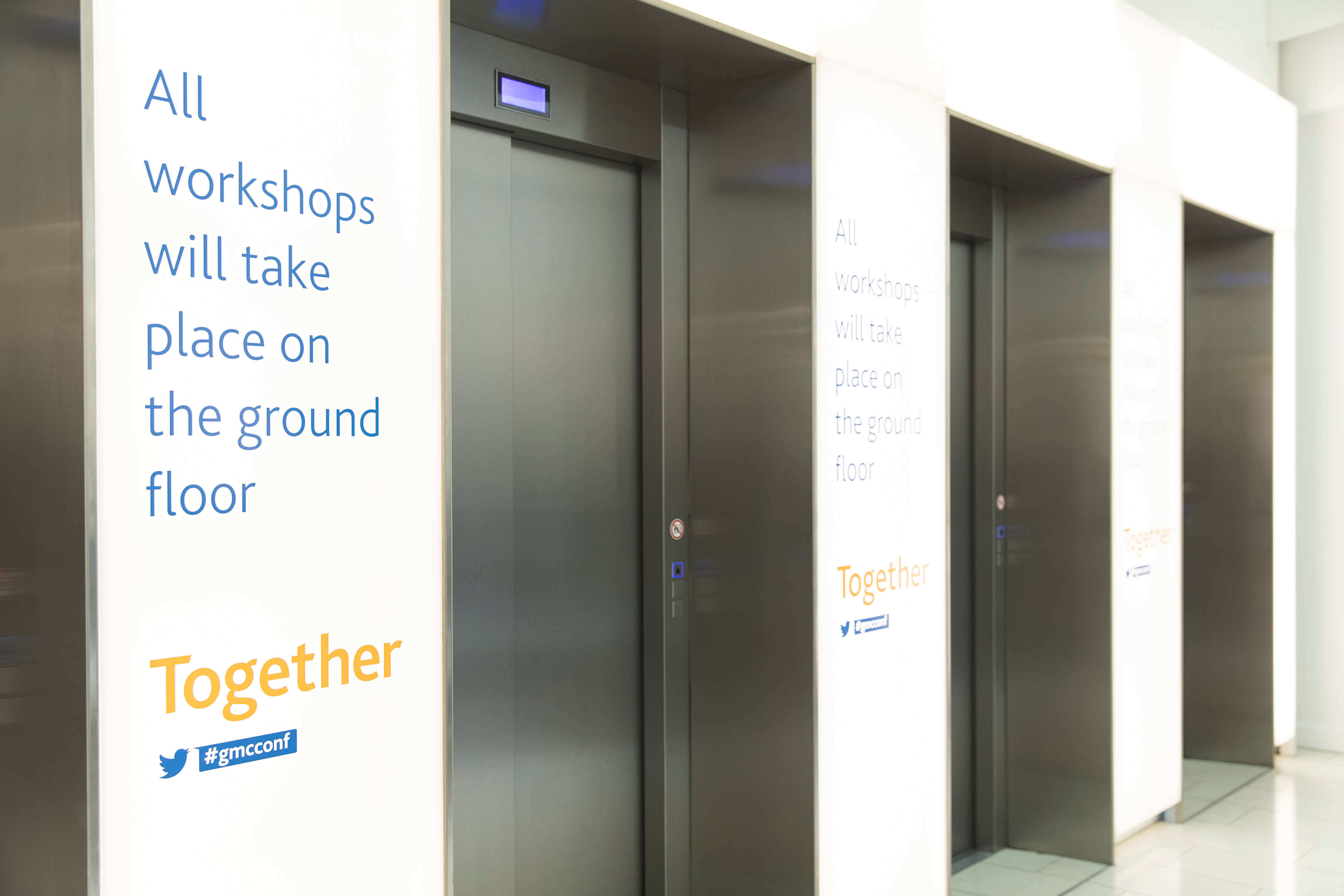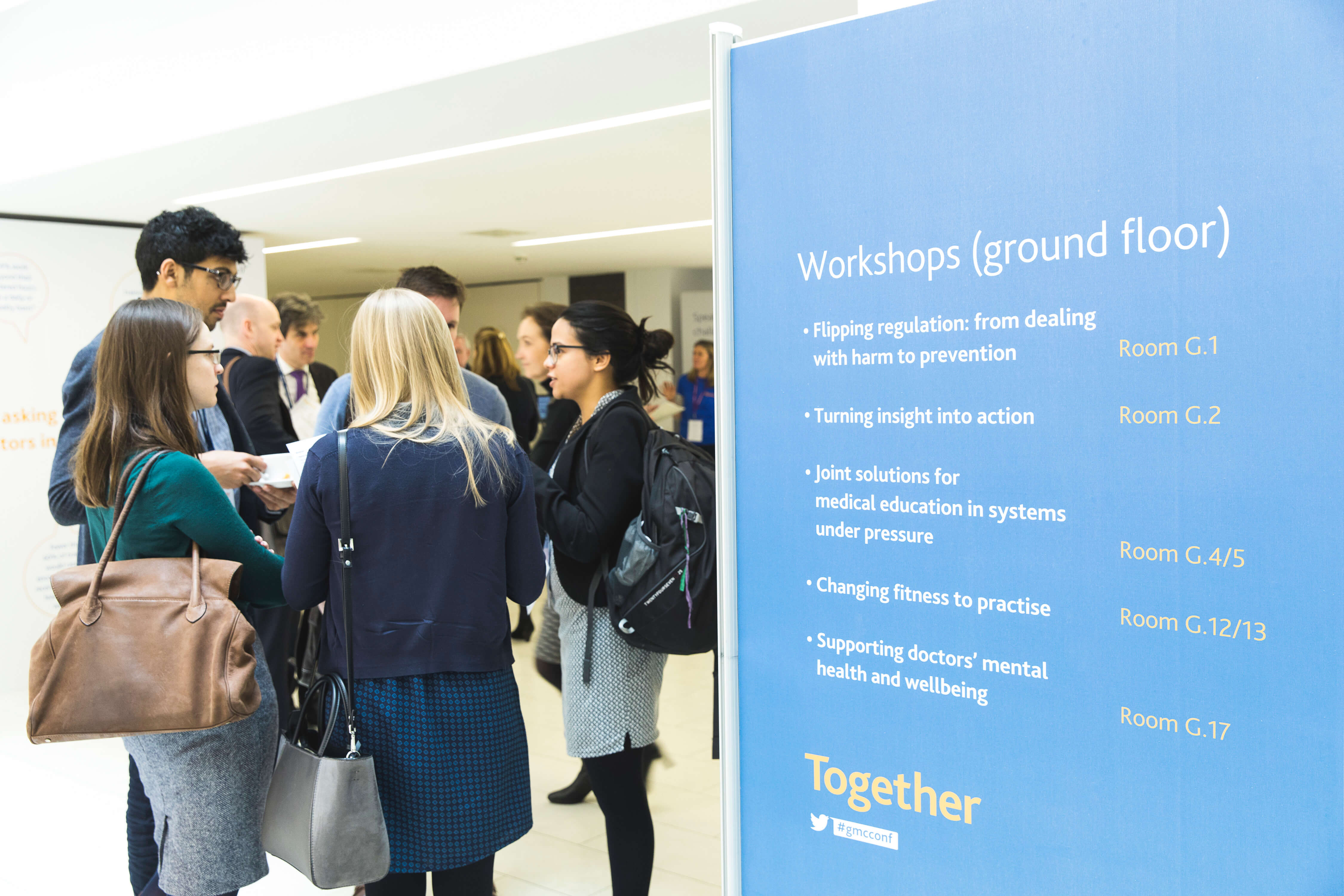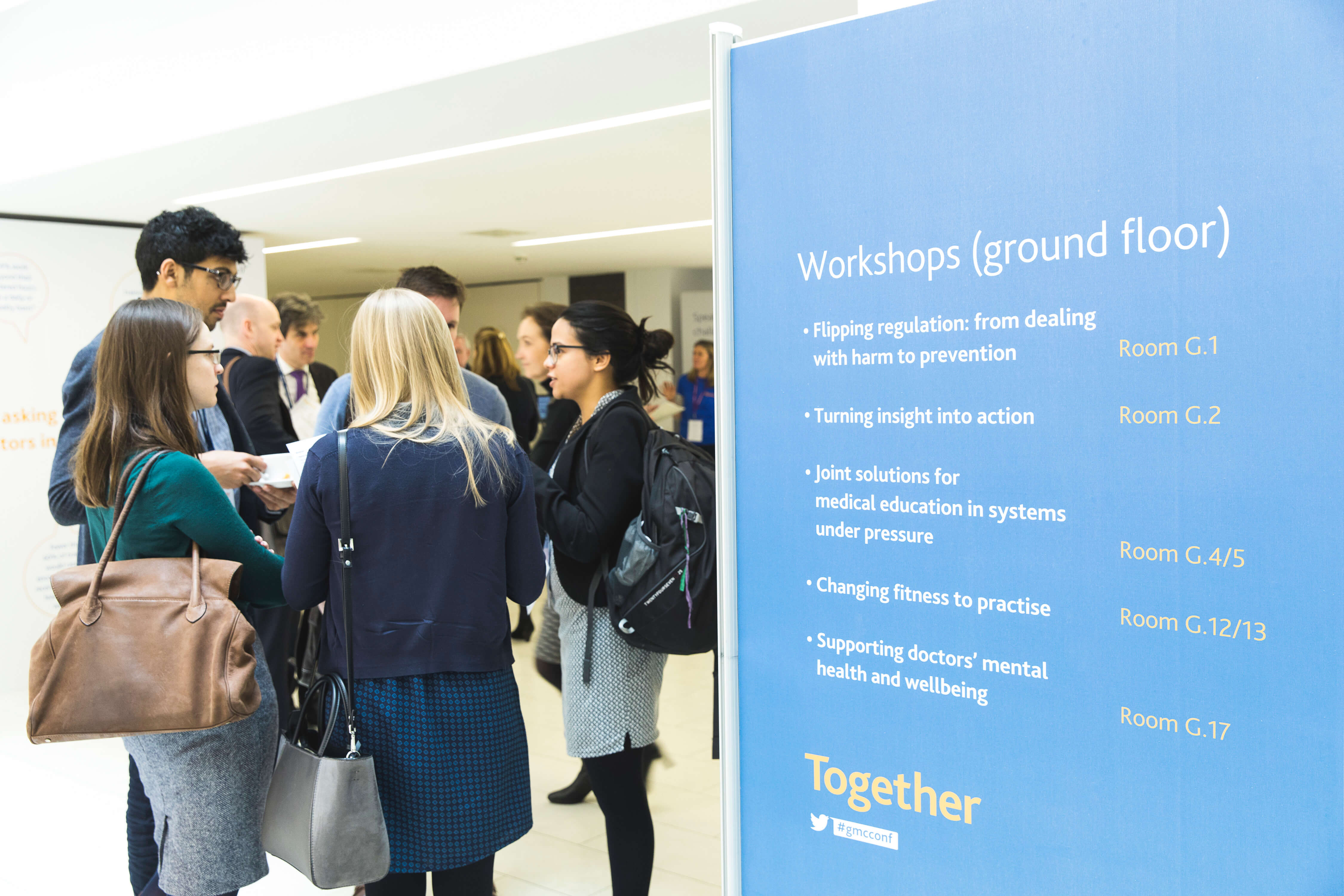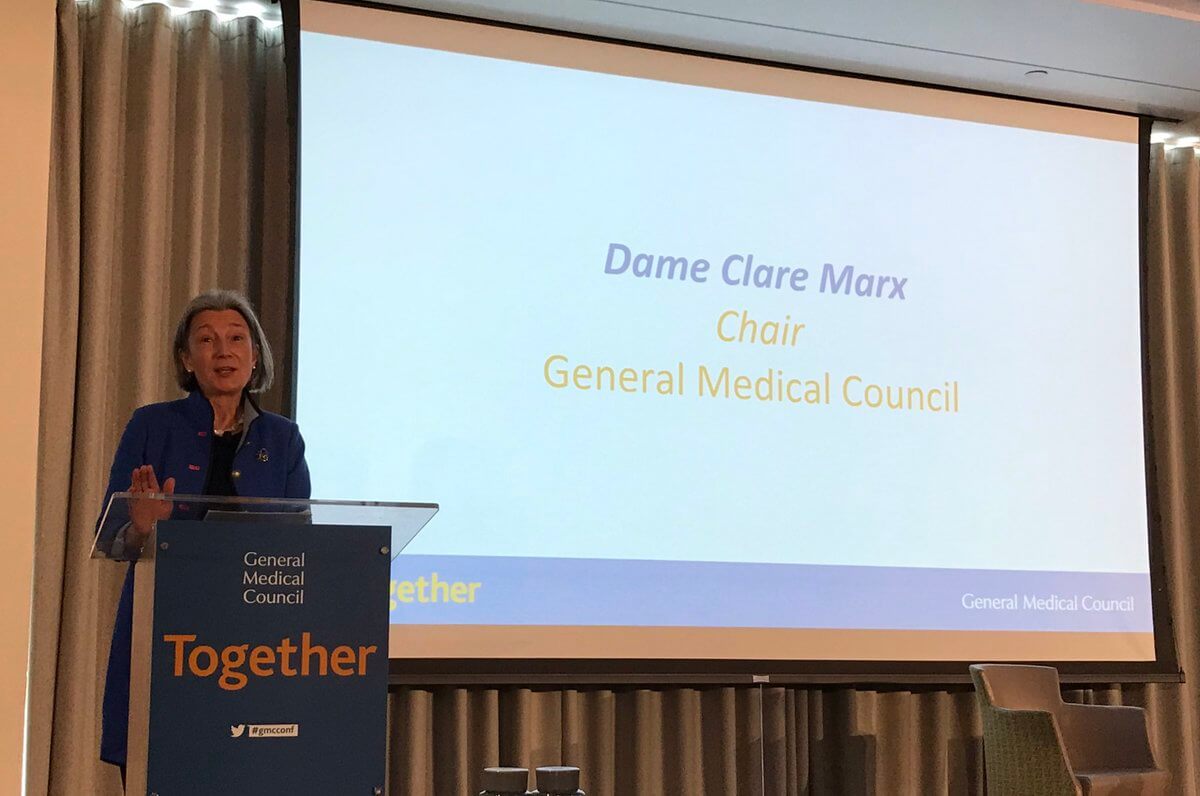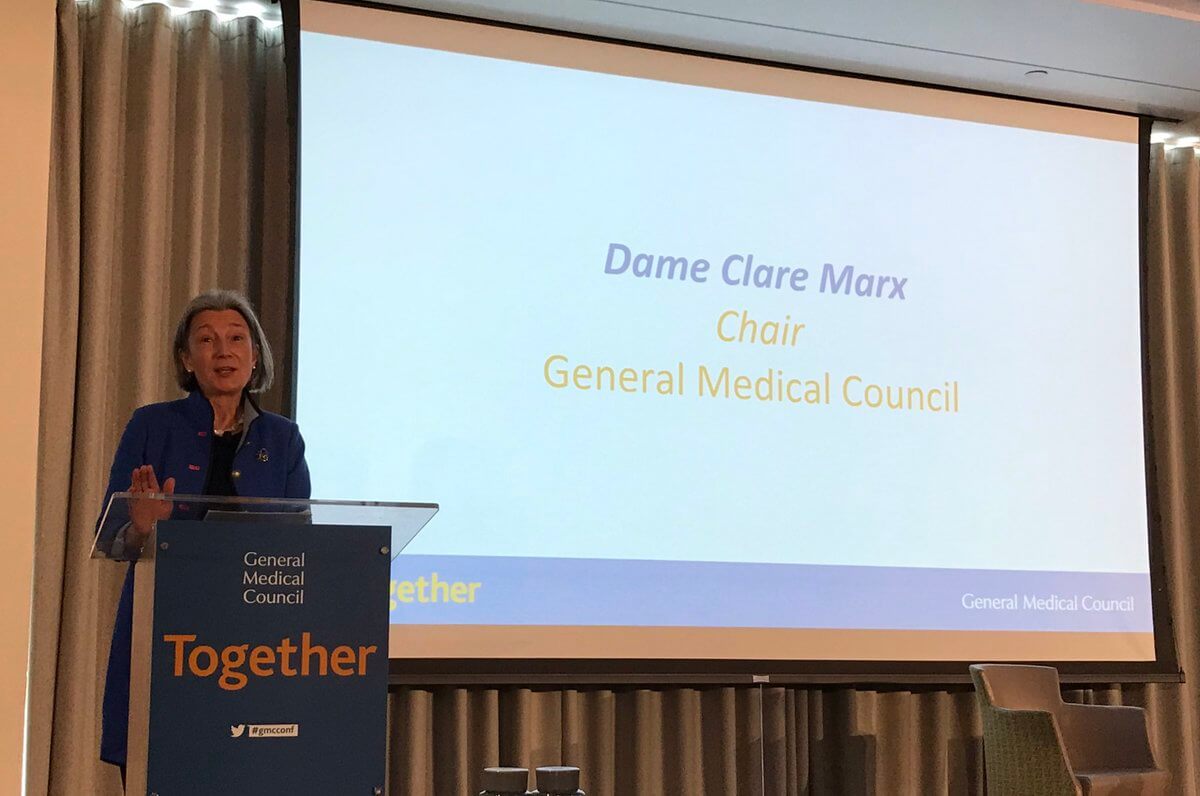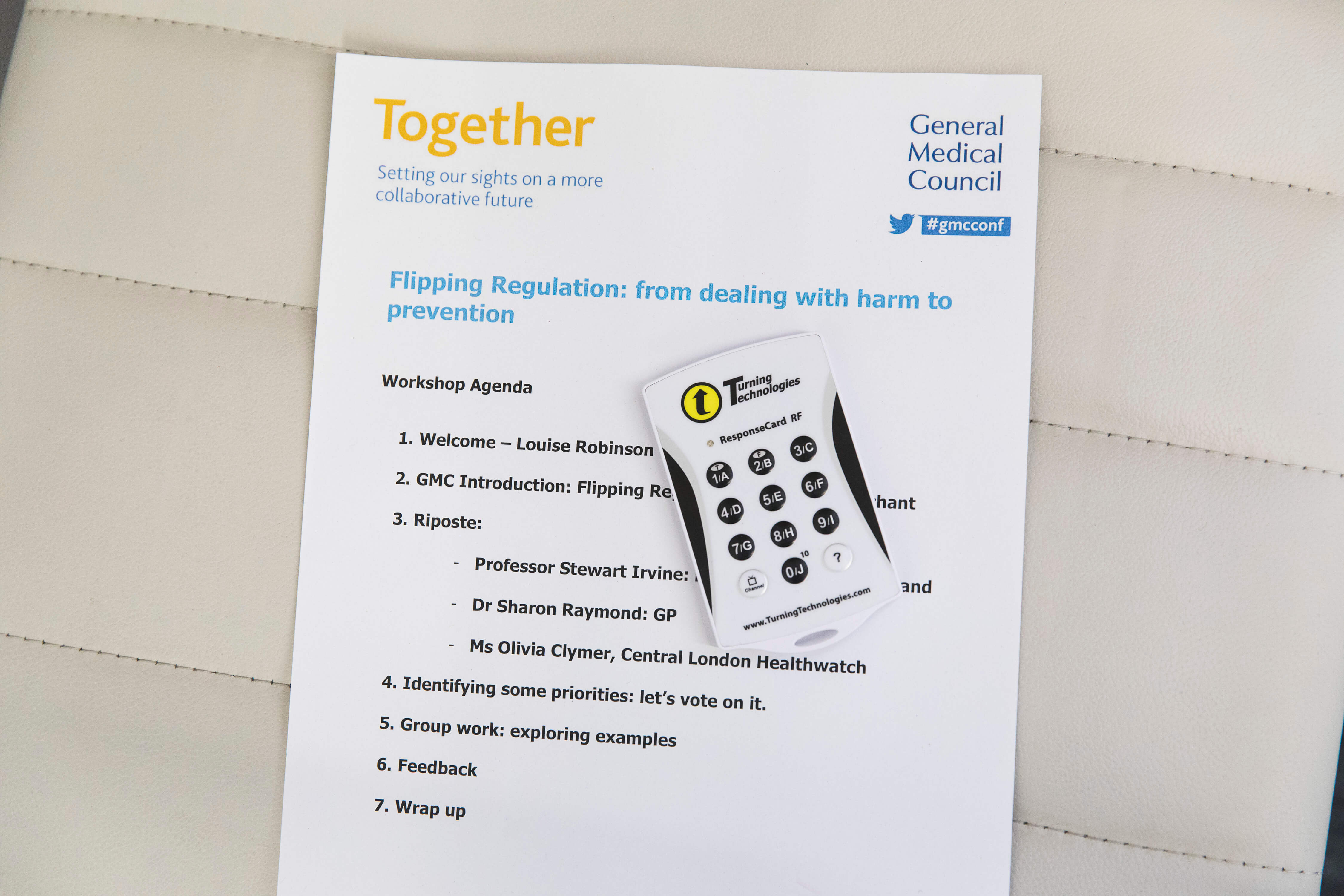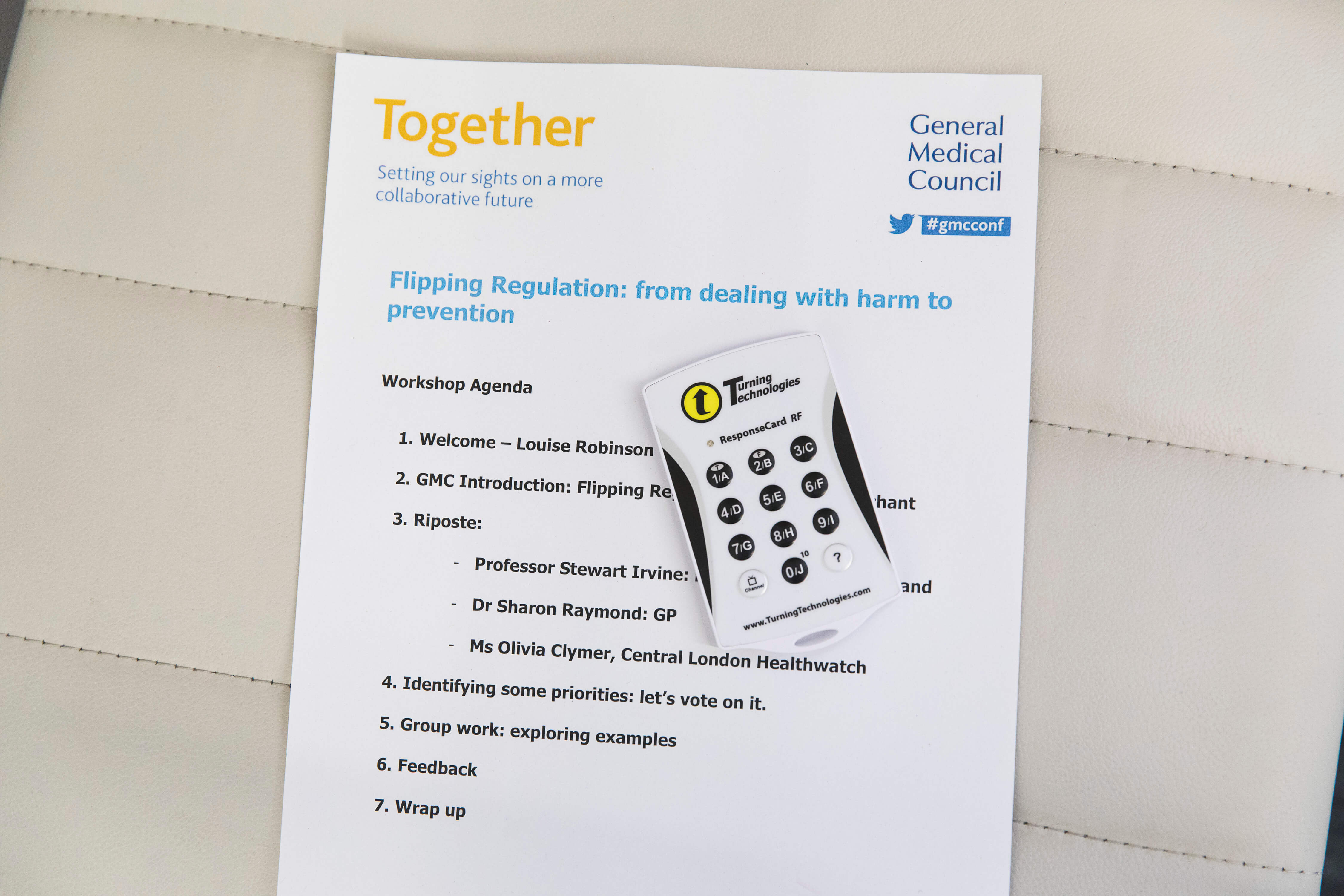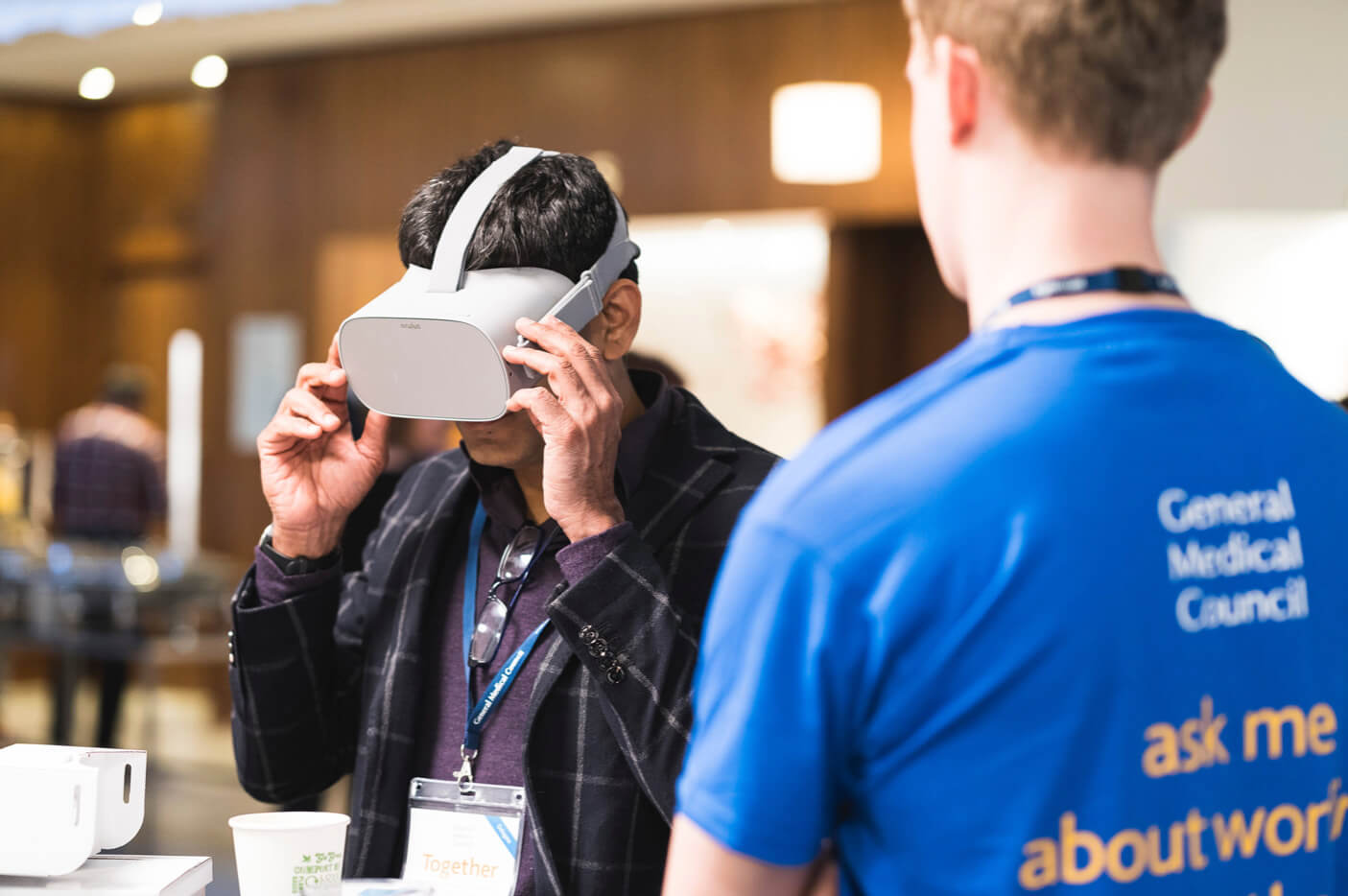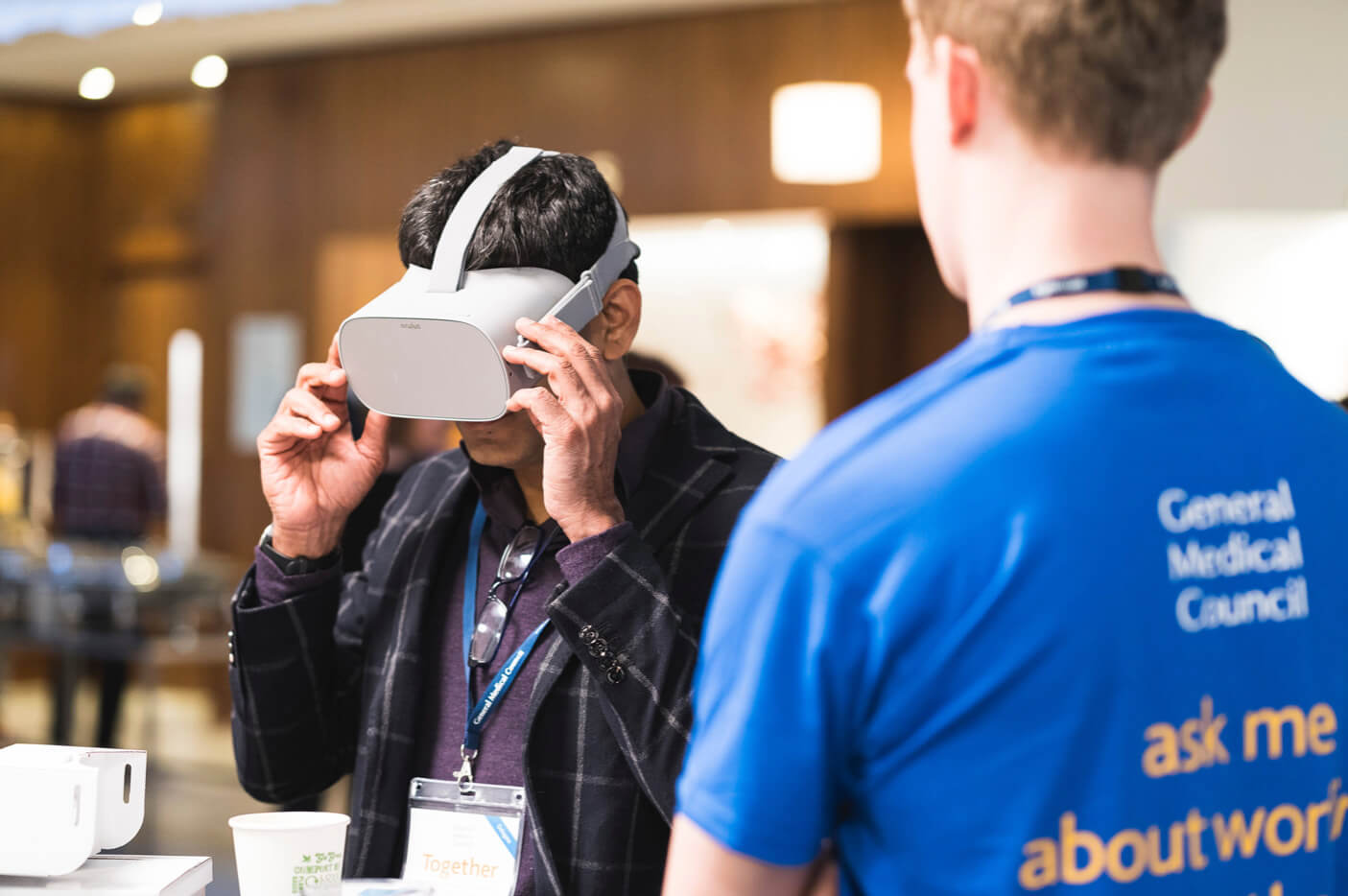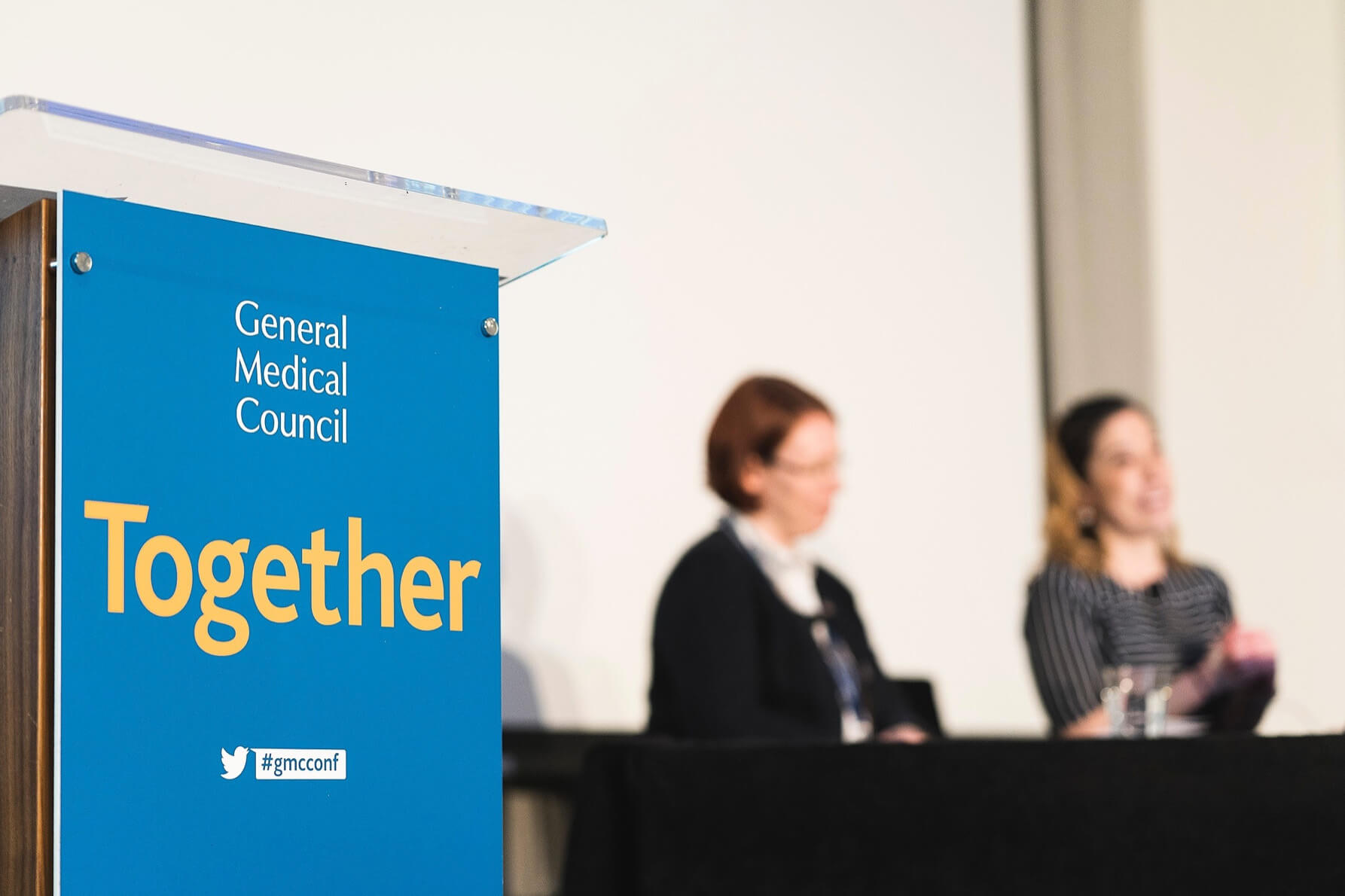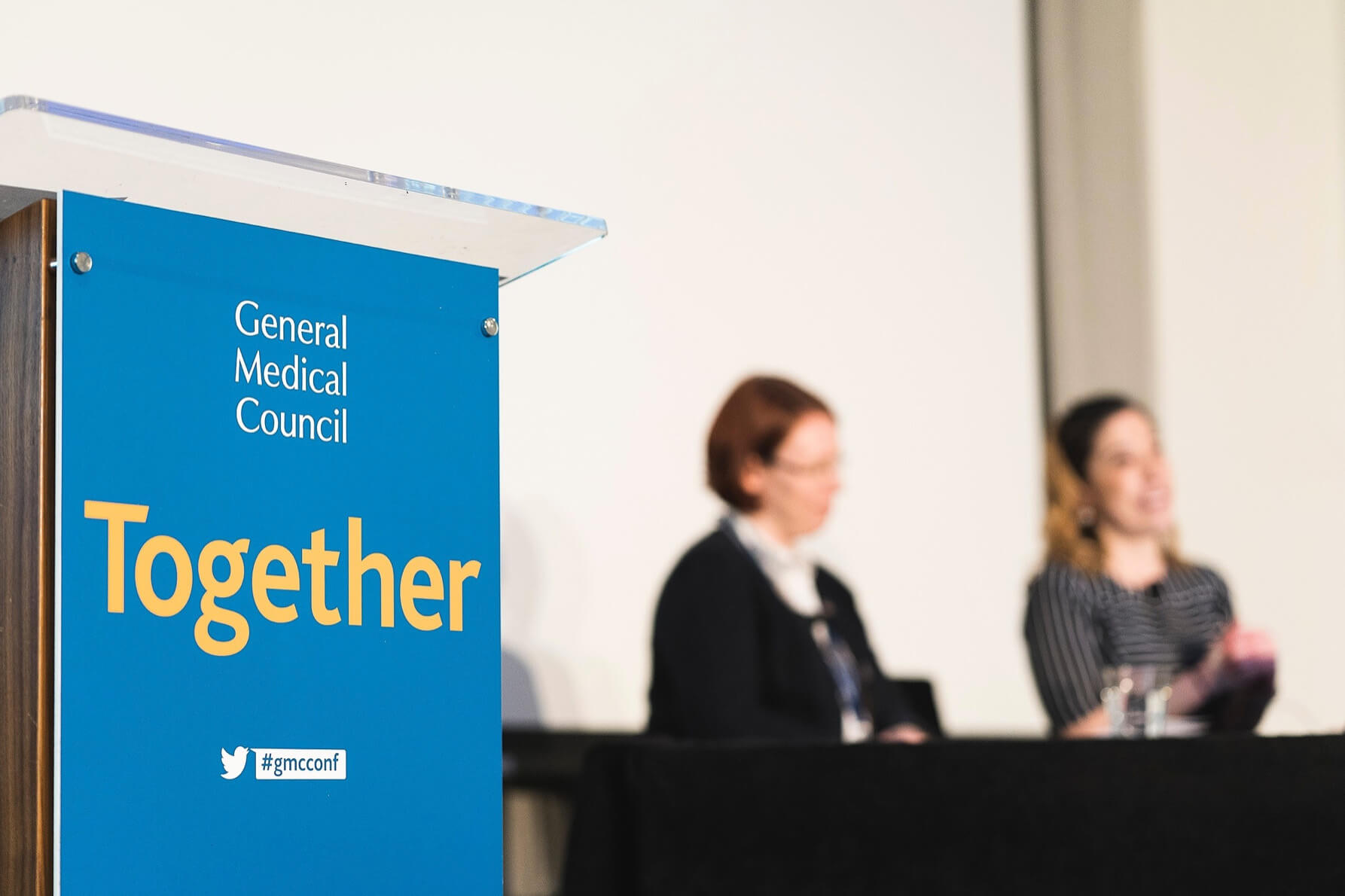 Design of a community wall
At this wall delegates can discuss the topics displayed and respond by writing their own comments and sticking them onto the wall. Delegates also have the opportunity to add their own topics to the wall.