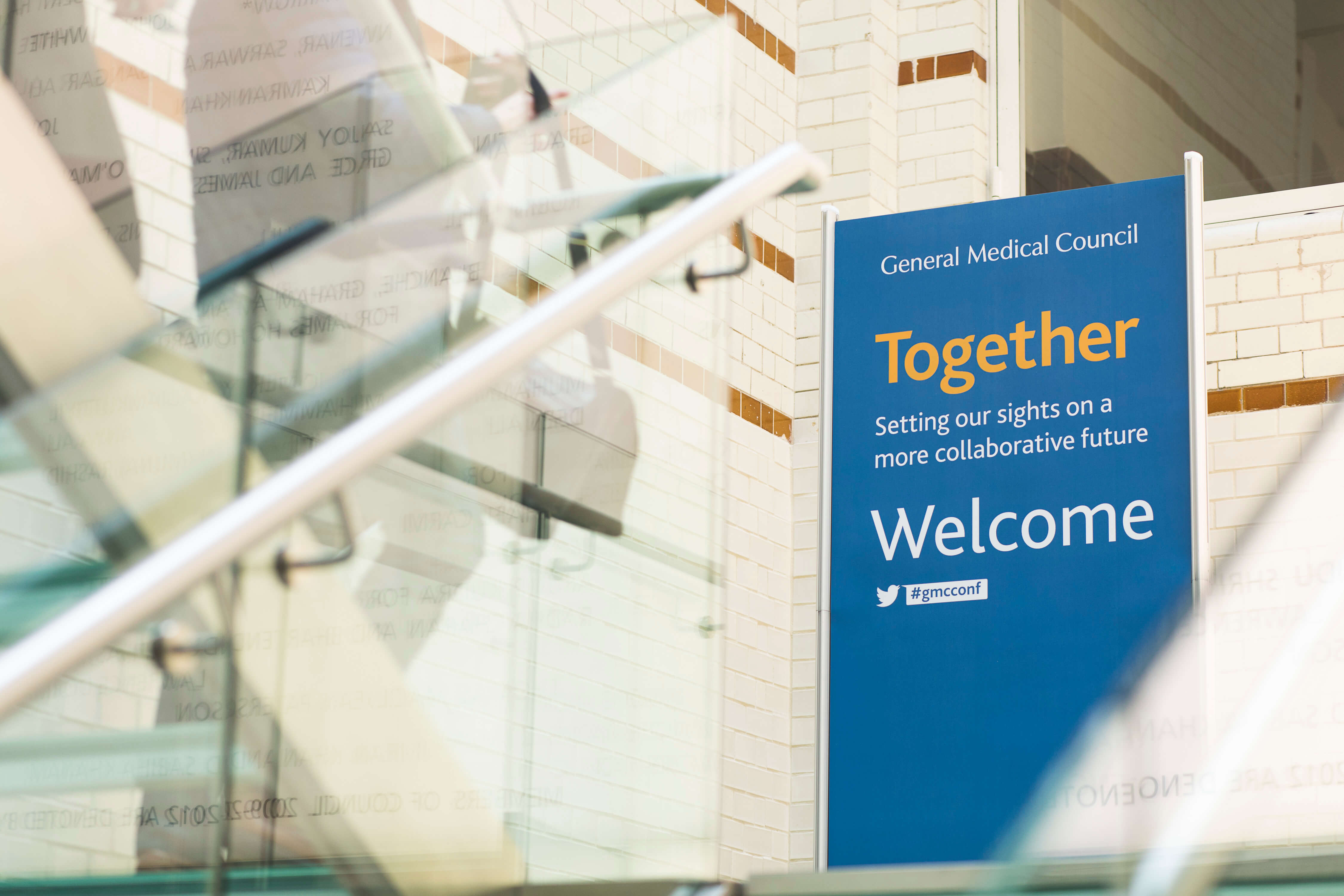 Refreshing the GMC annual conference
The General Medical Council work to protect patient safety and support medical education and practice across the UK. Each year they have a conference and are  by delegates for a day of interactive workshops, discussion and debate with speakers including doctors, international experts, educators, NHS staff and more.
I was asked to come up with a new look and feel for the event. In the past the visual identity of the conference was found to be quite clinical and some would say cold. When I contracted for the GMC I was asked by the maketing manager to refresh the look and feel of the conference and make it to be a more inviting and approachable event.
A few examples of the GMC annual conference visual identity before the change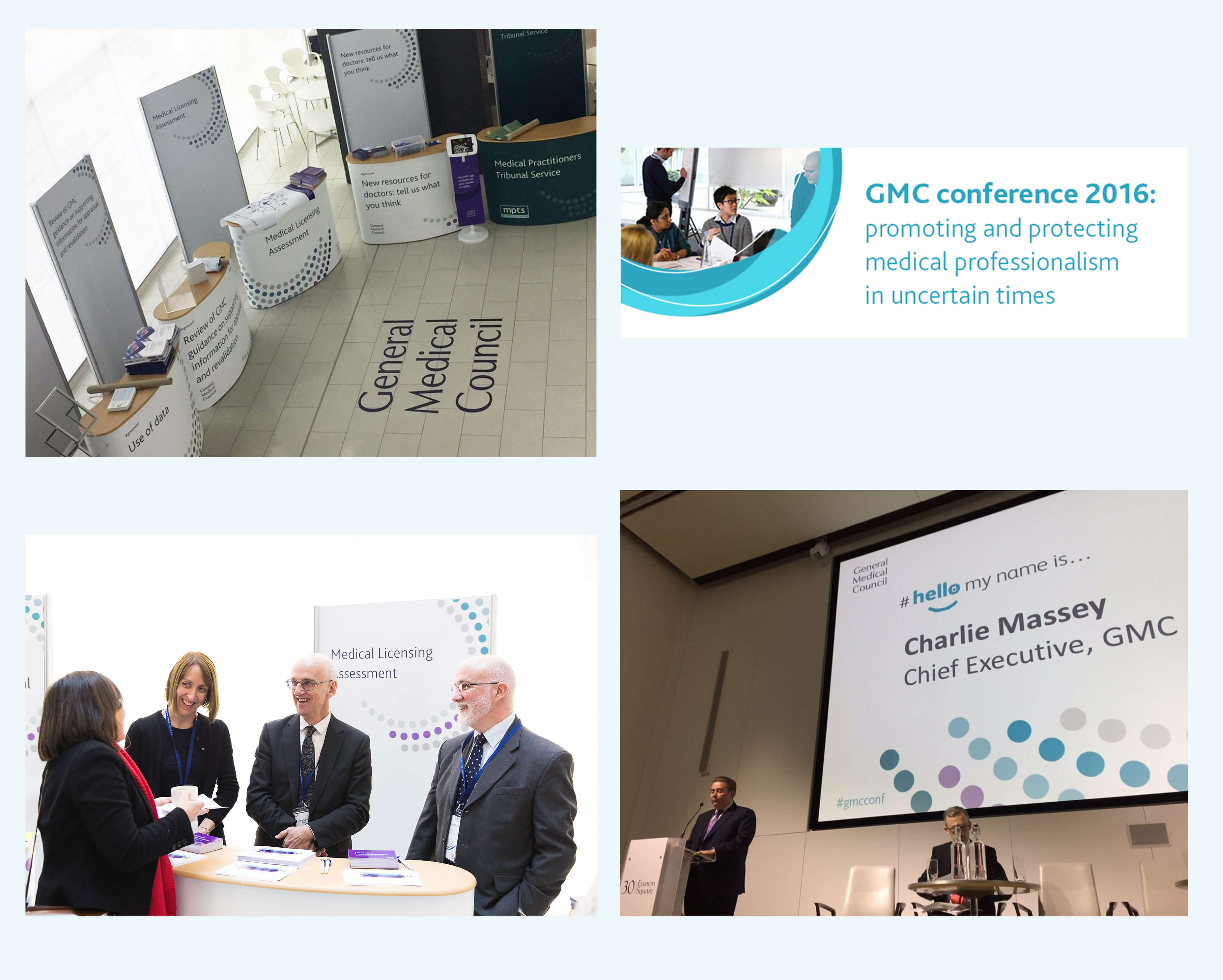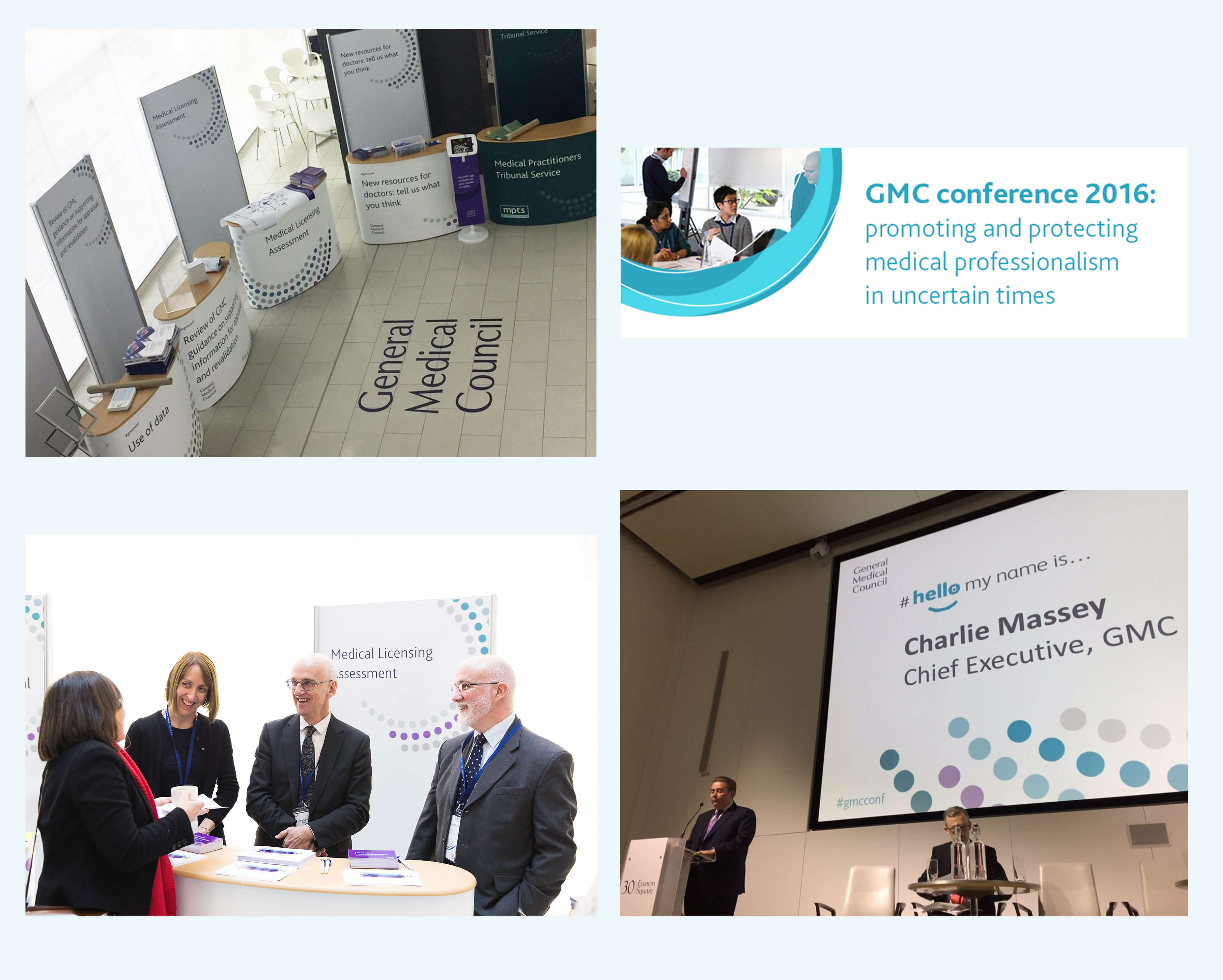 Design work photographs taken at the GMC annual conference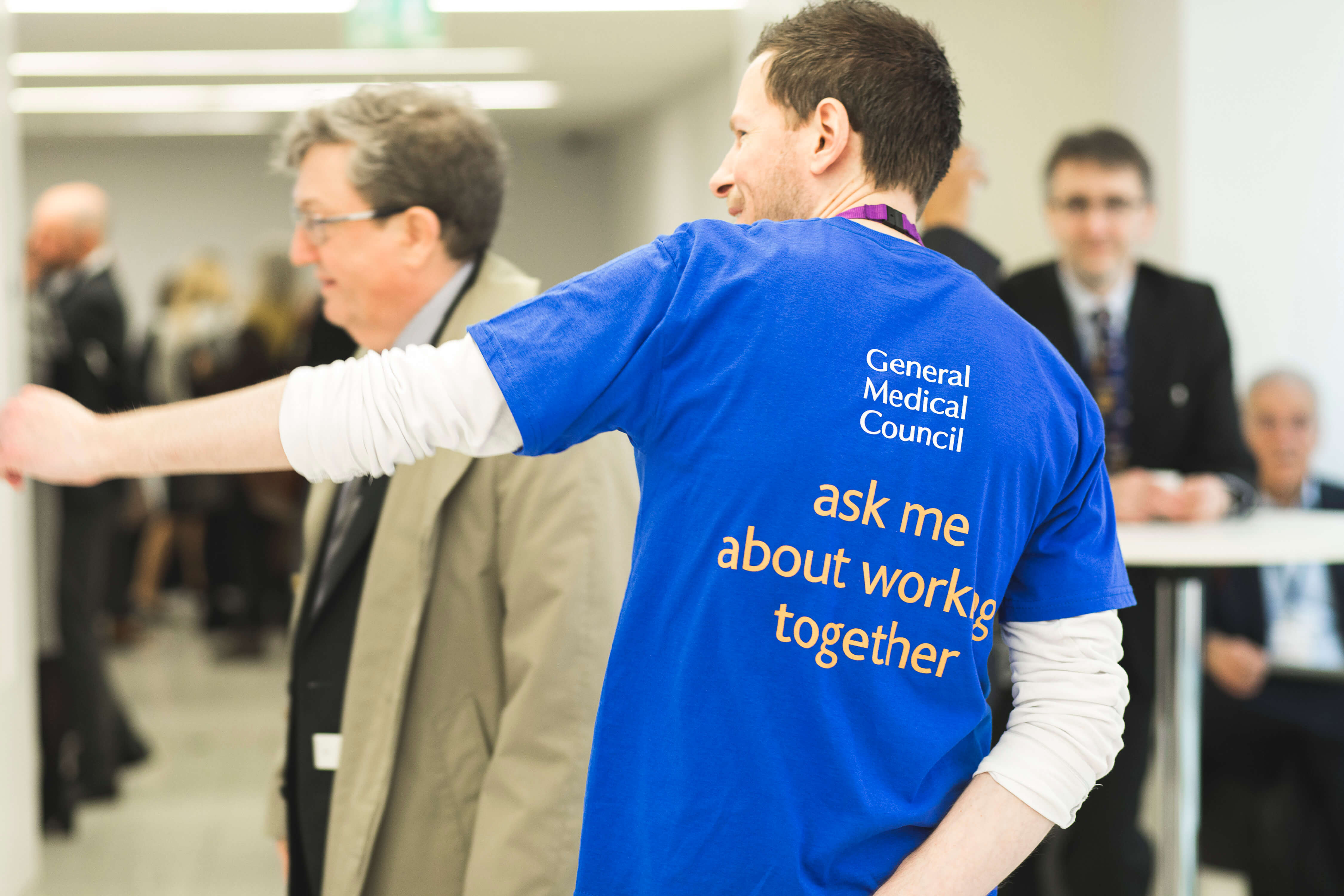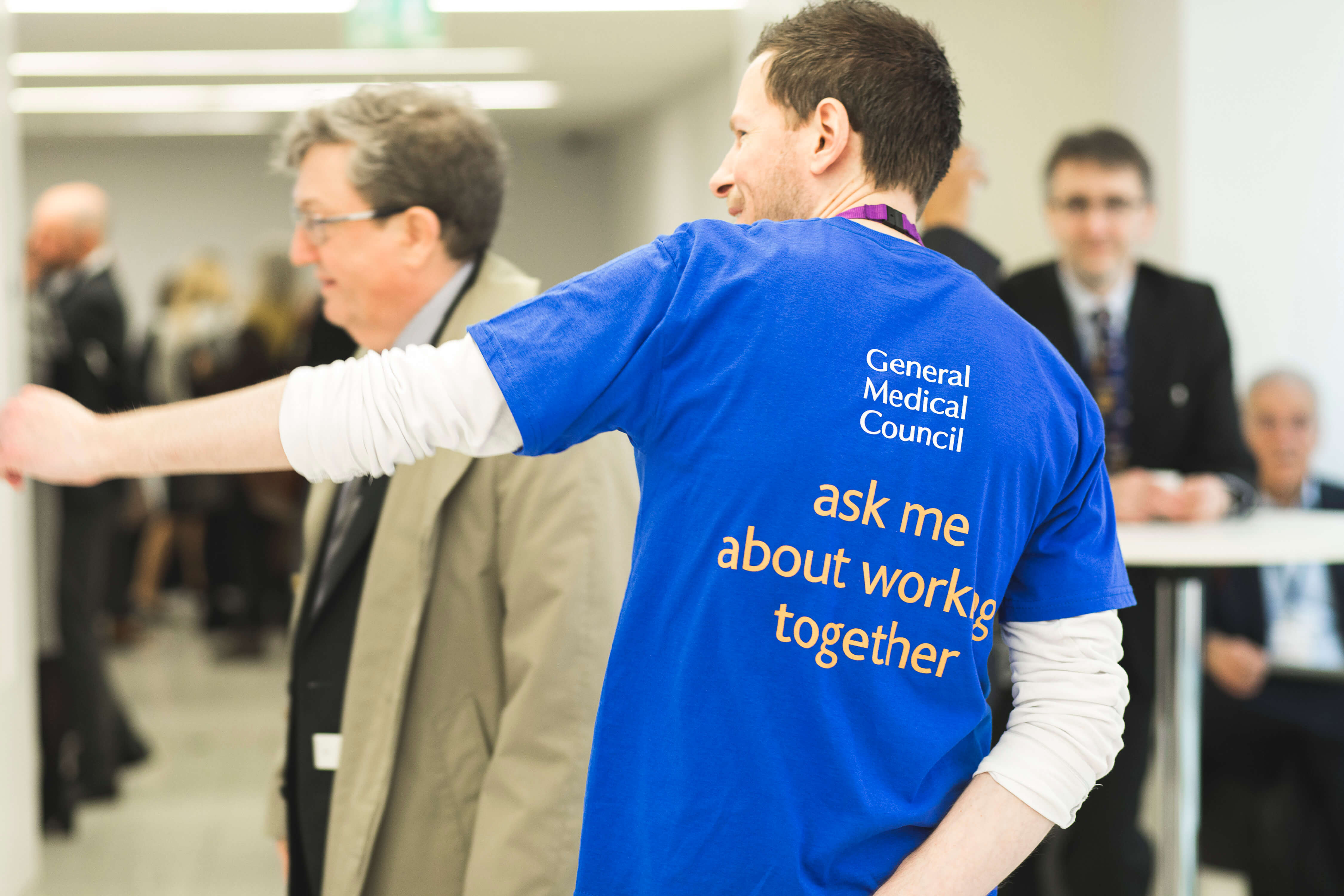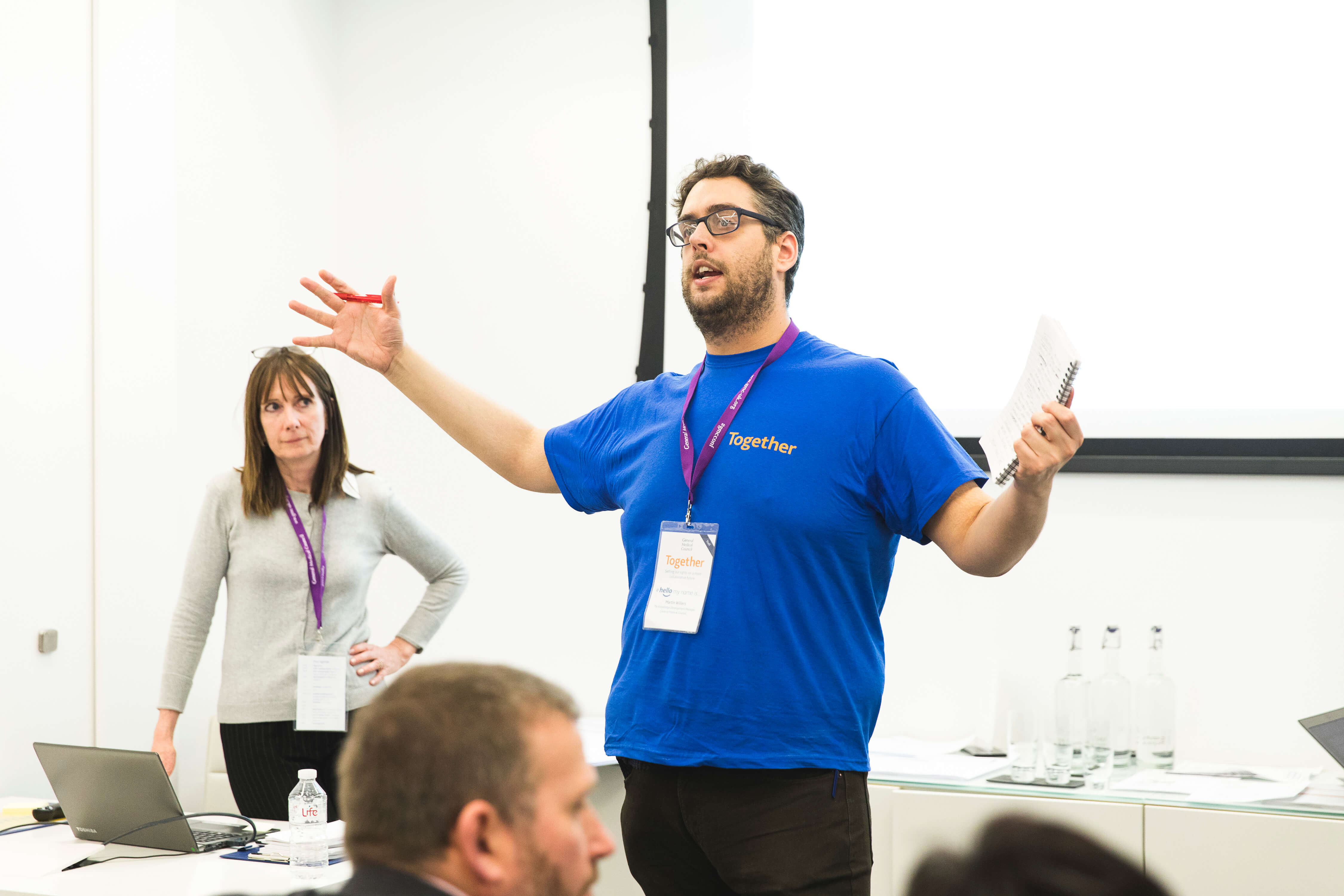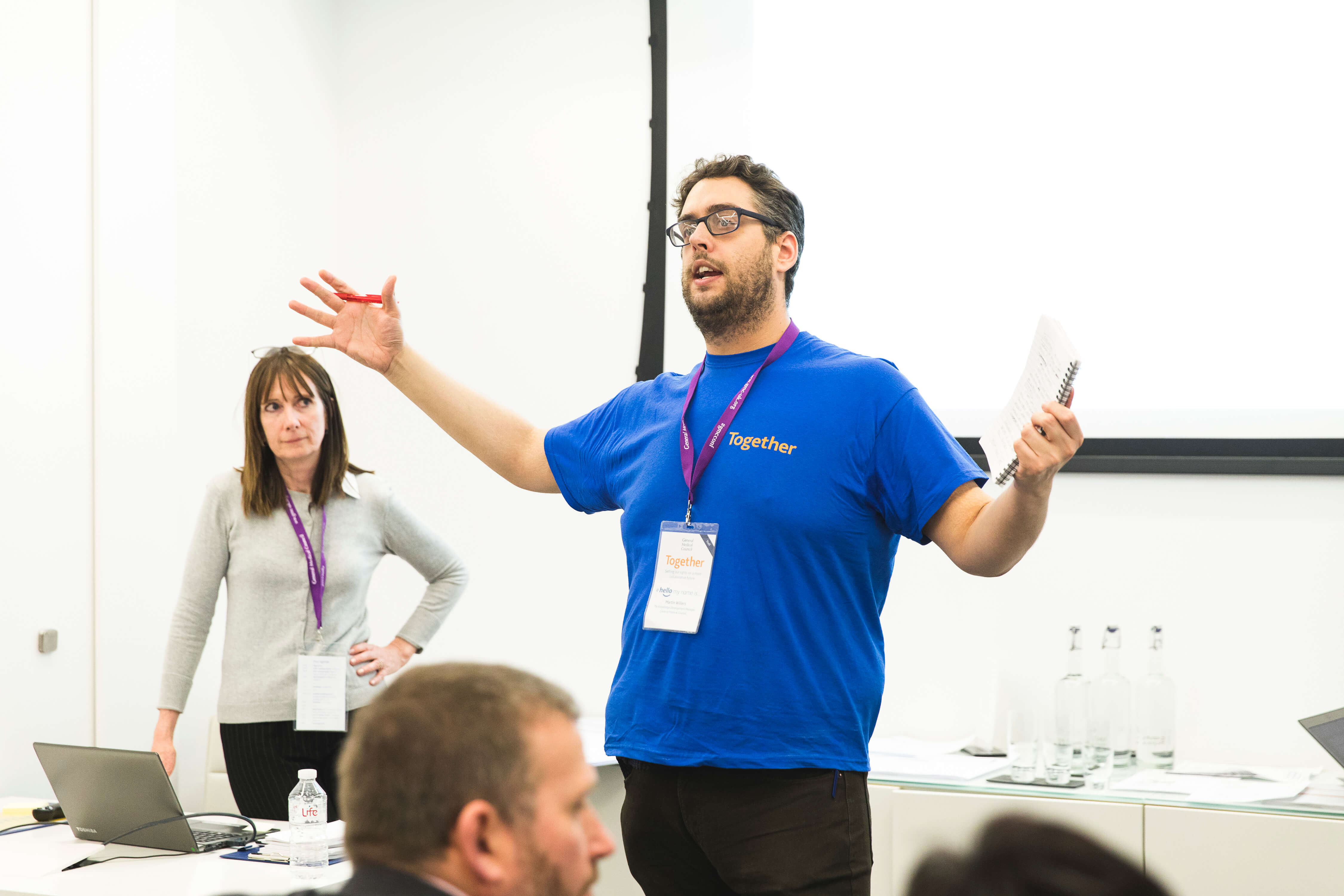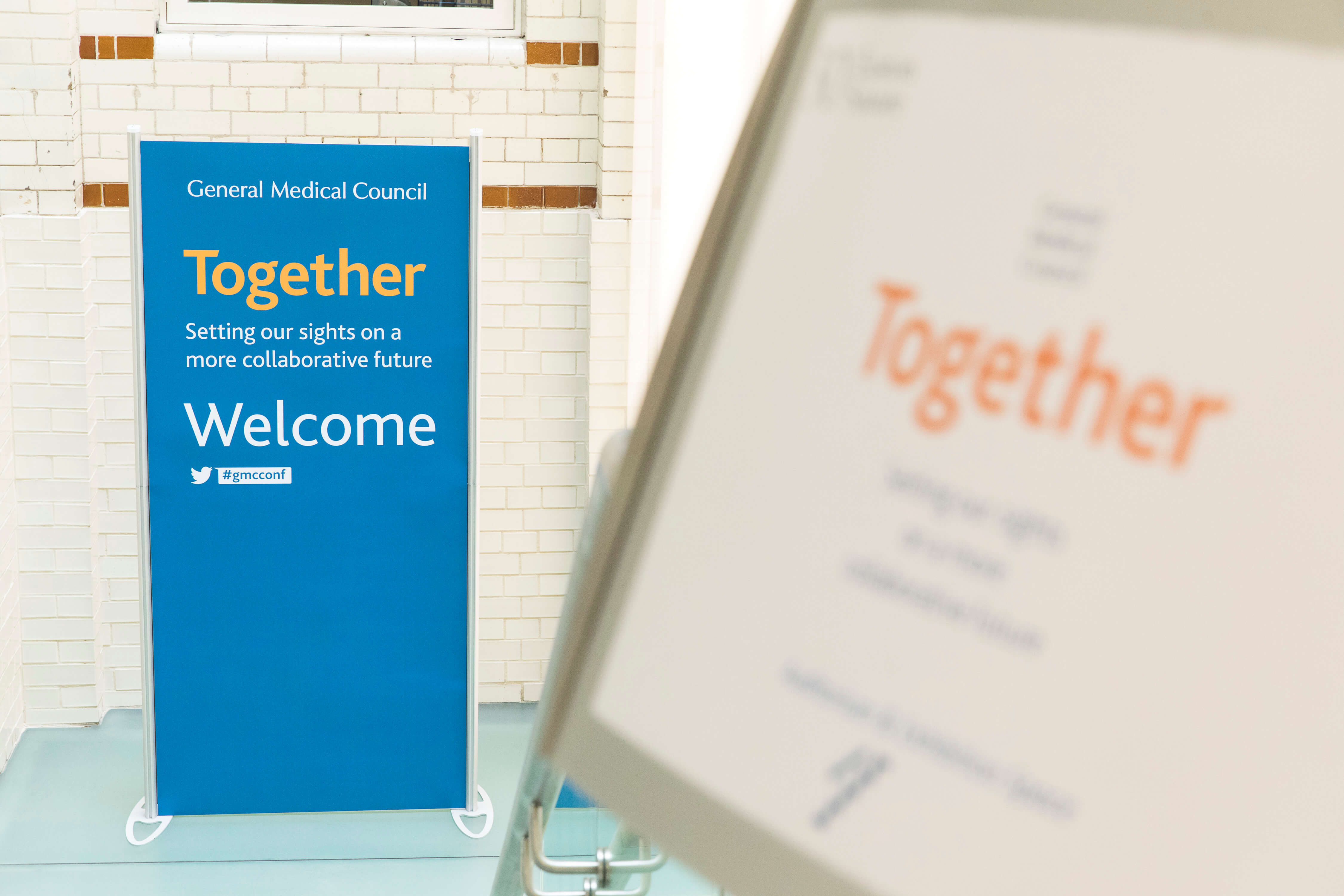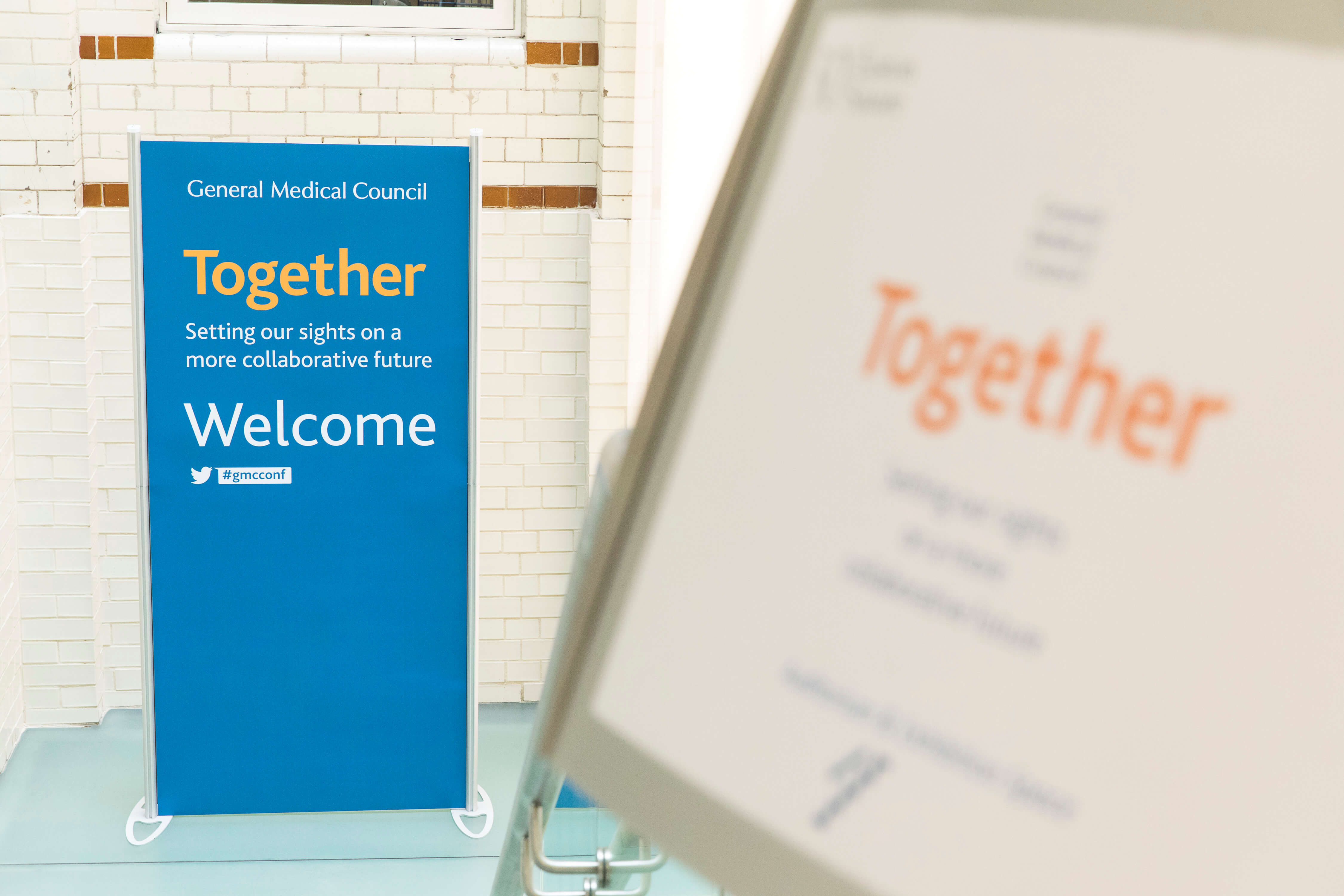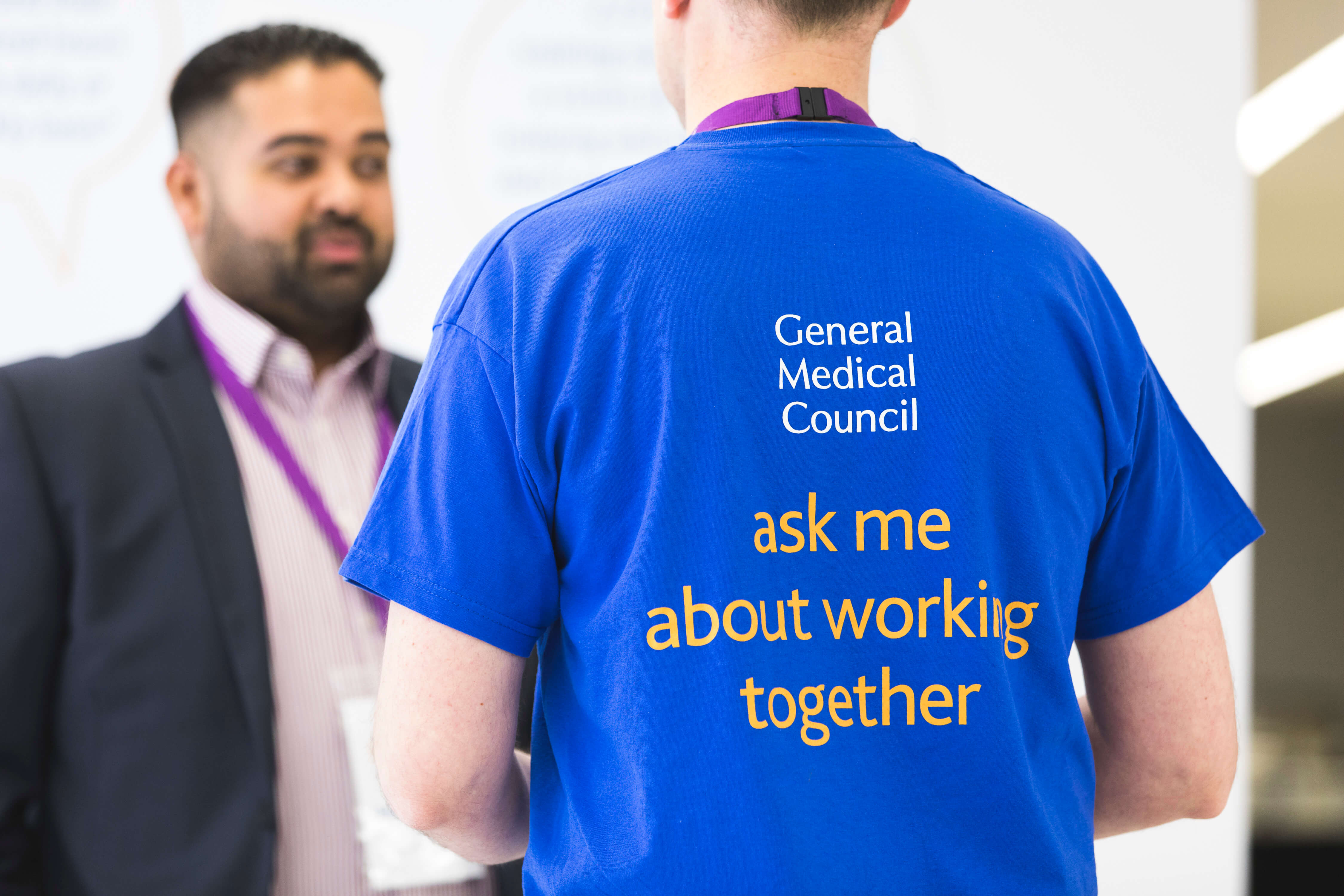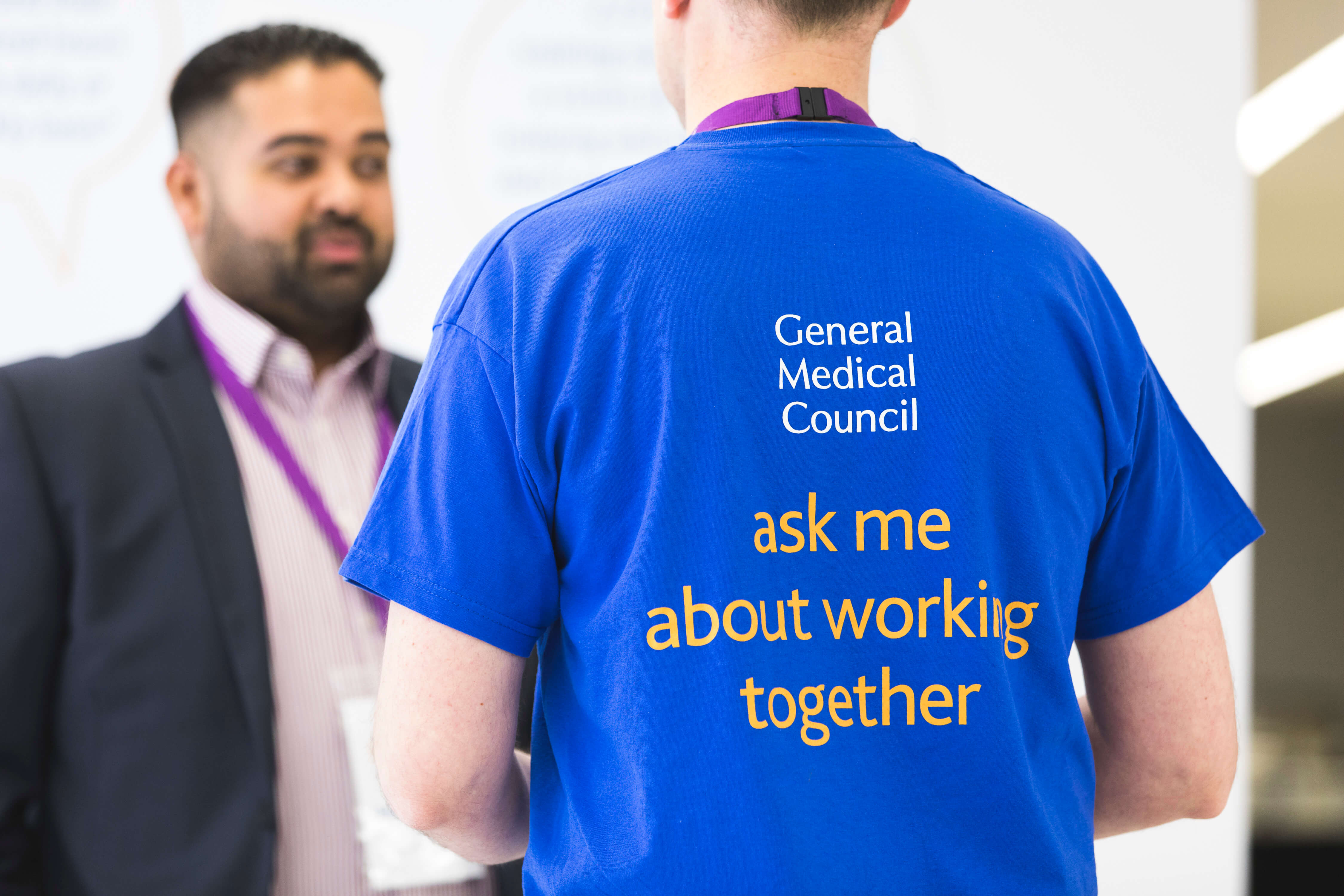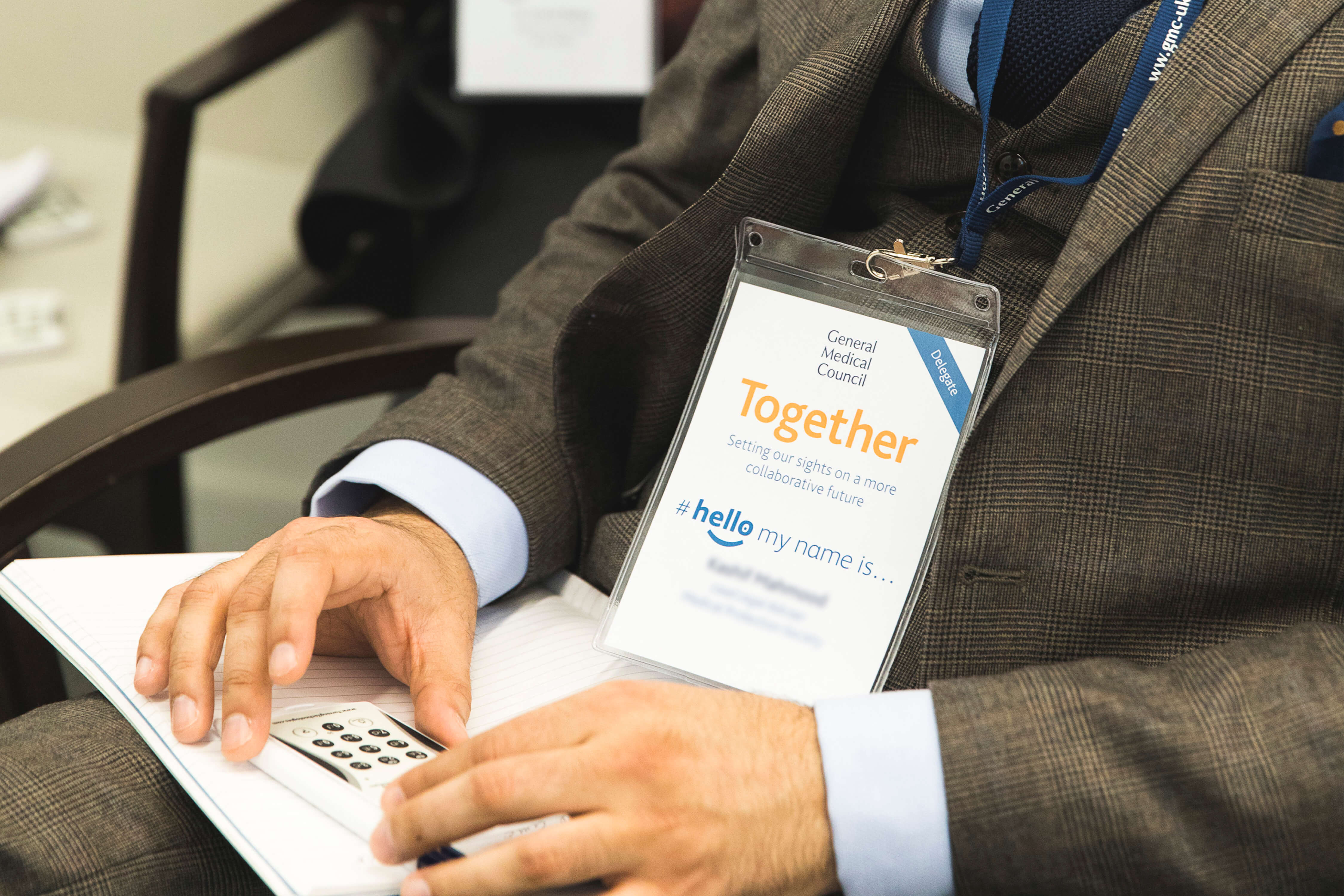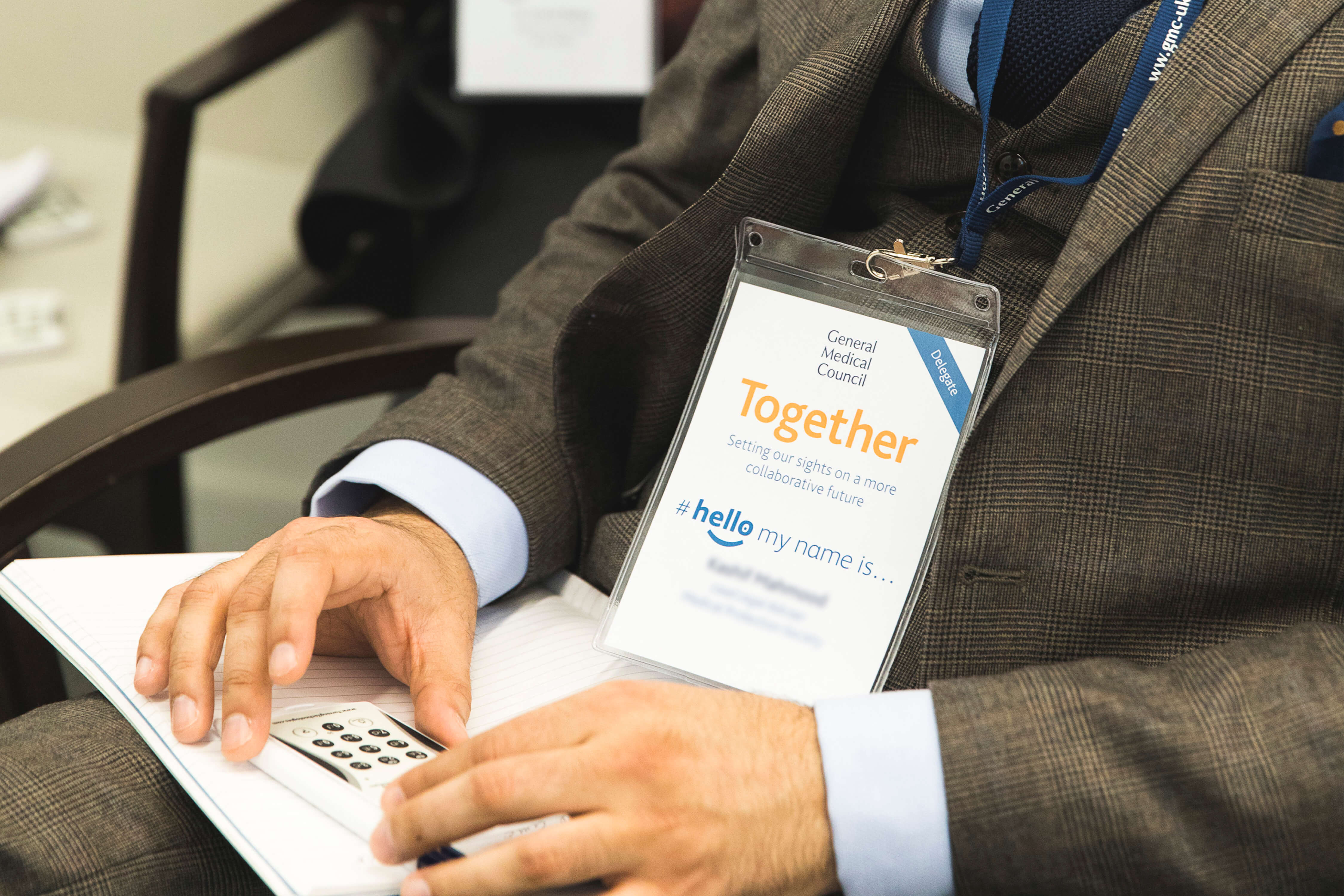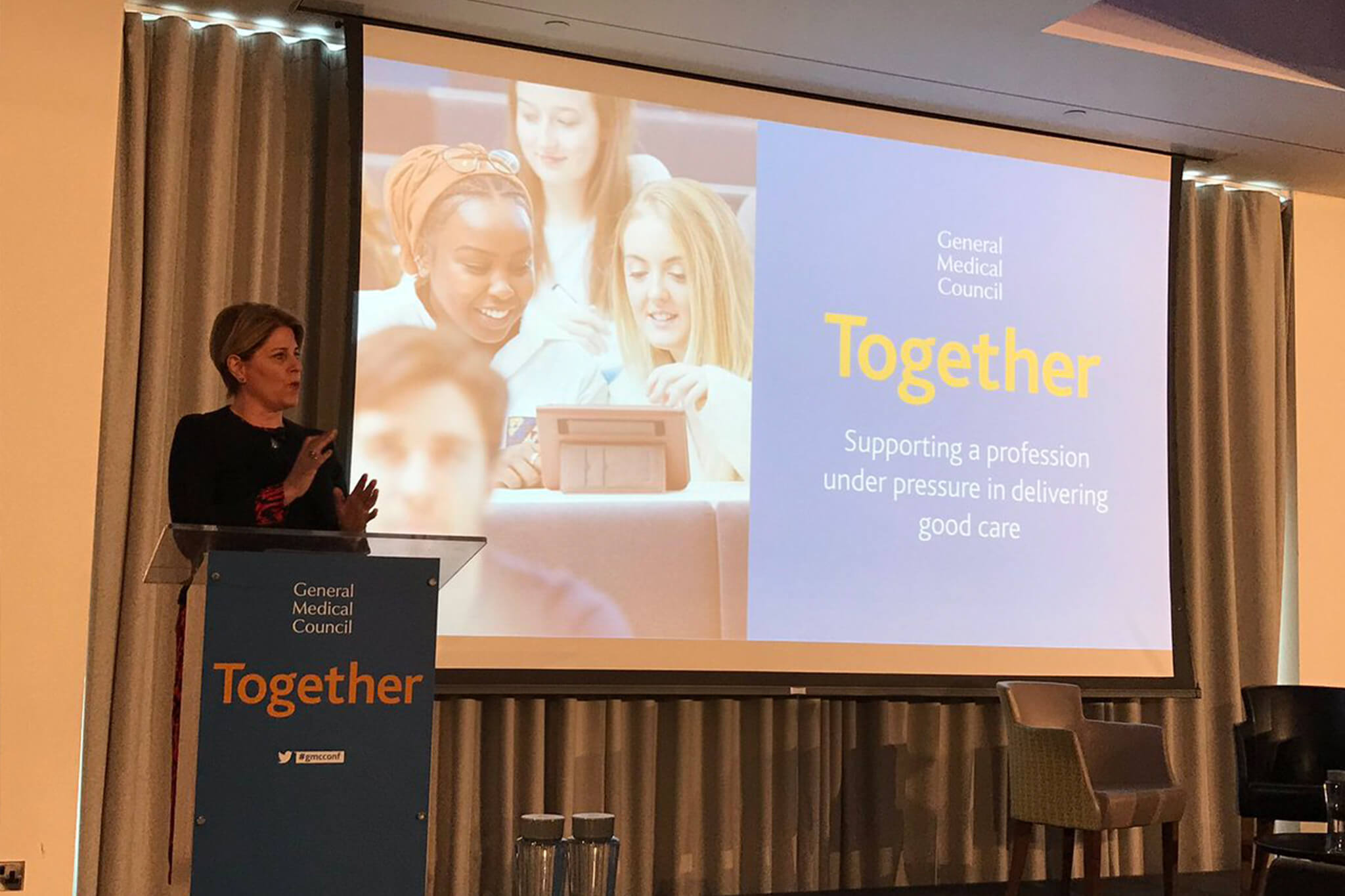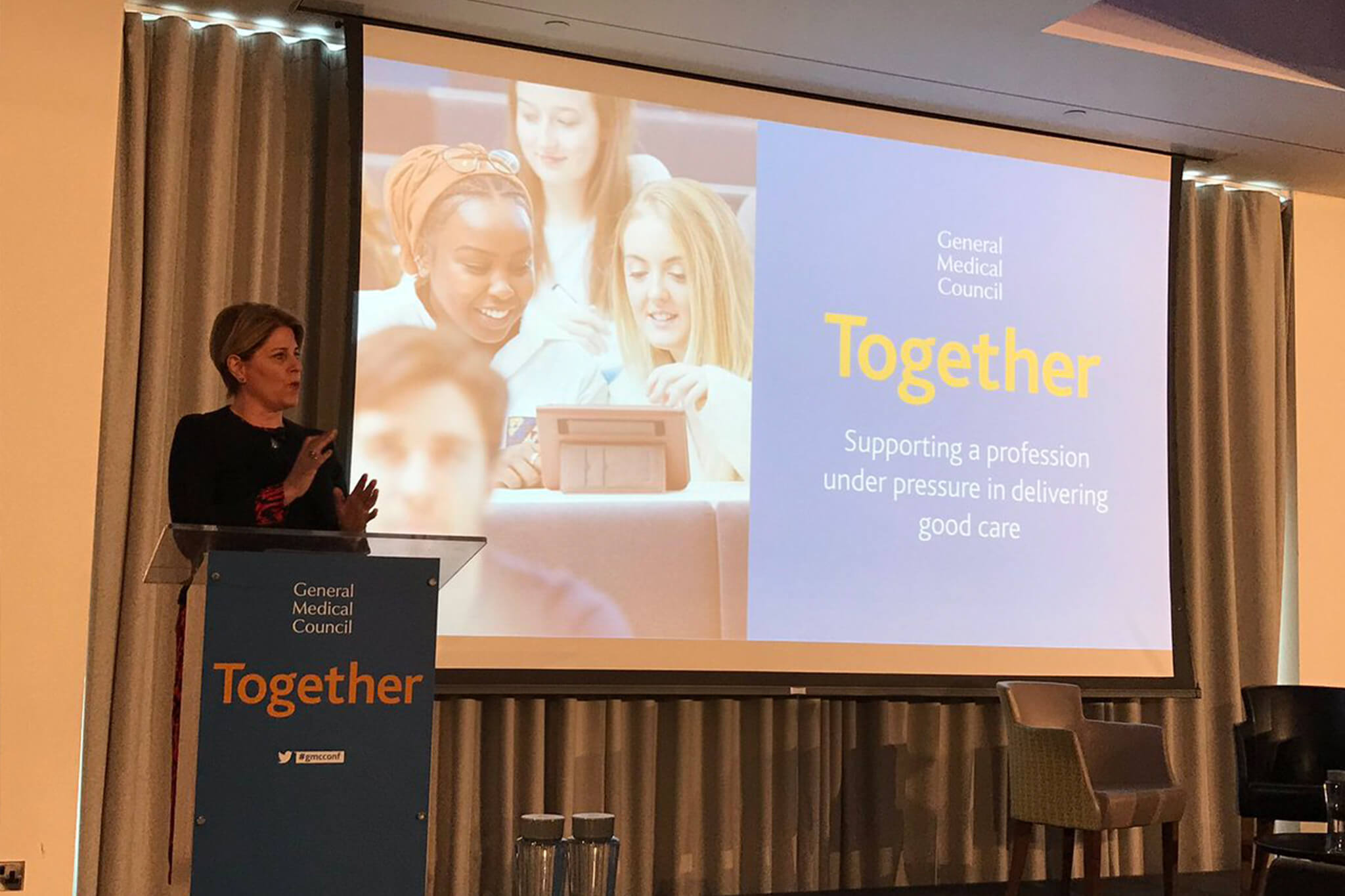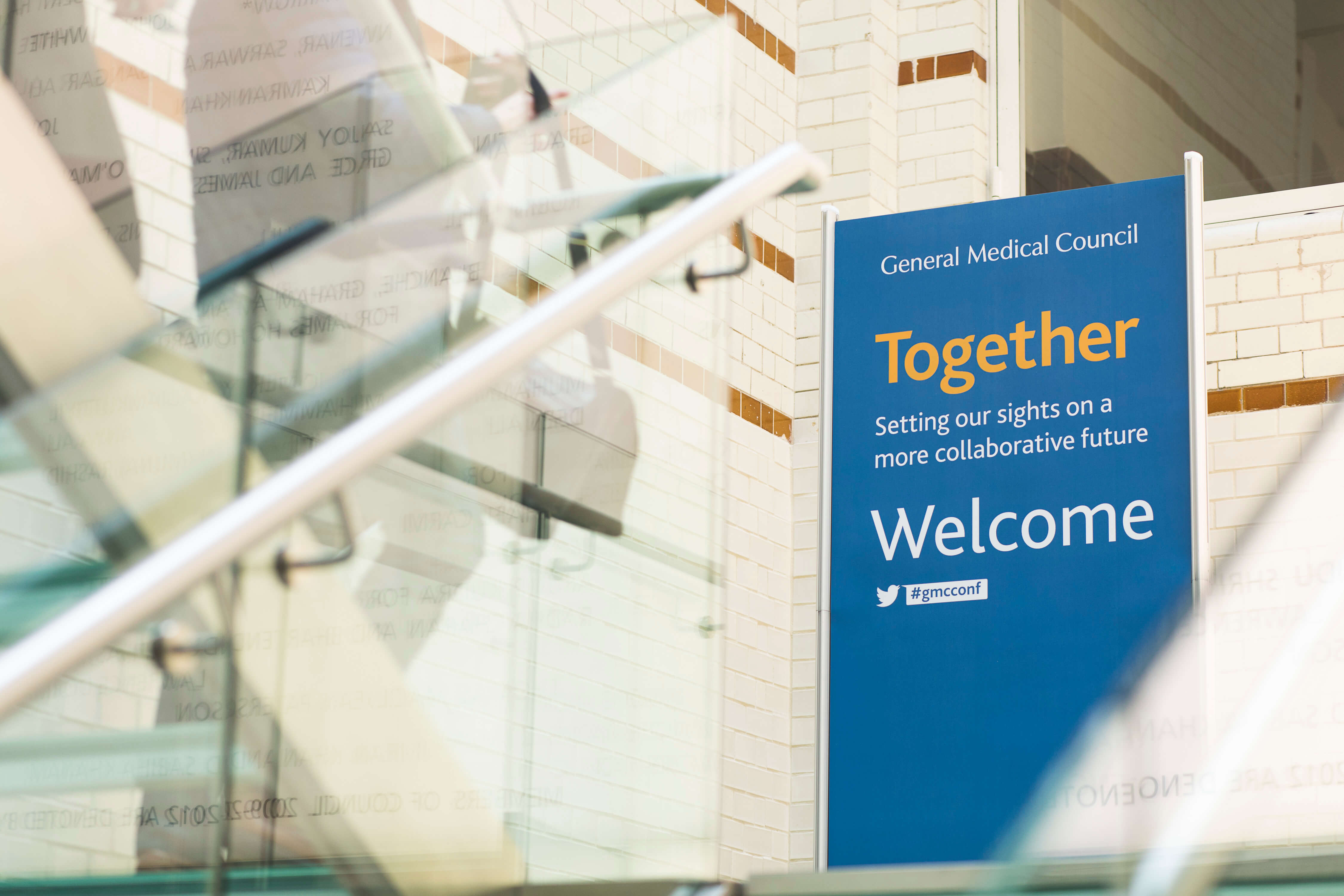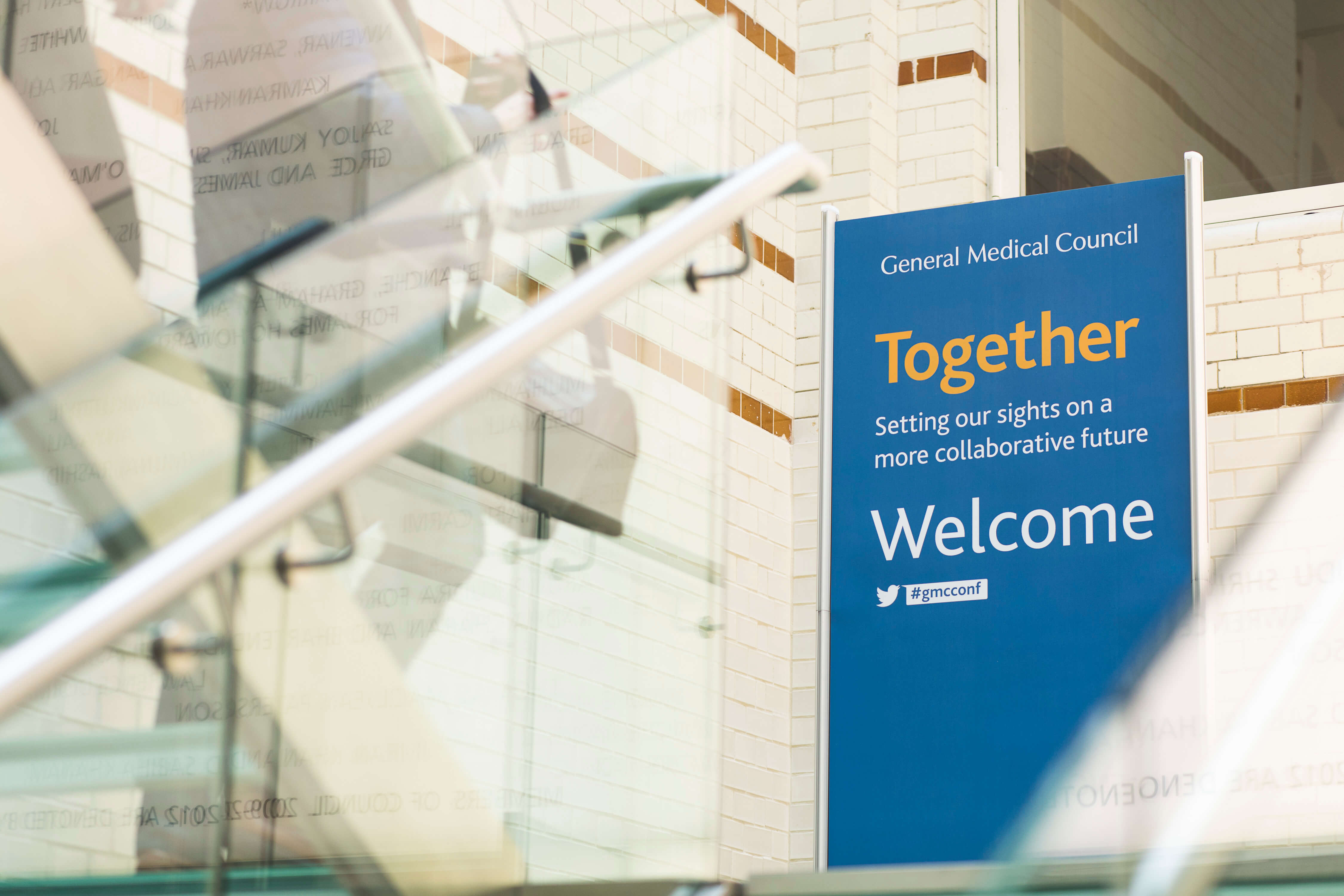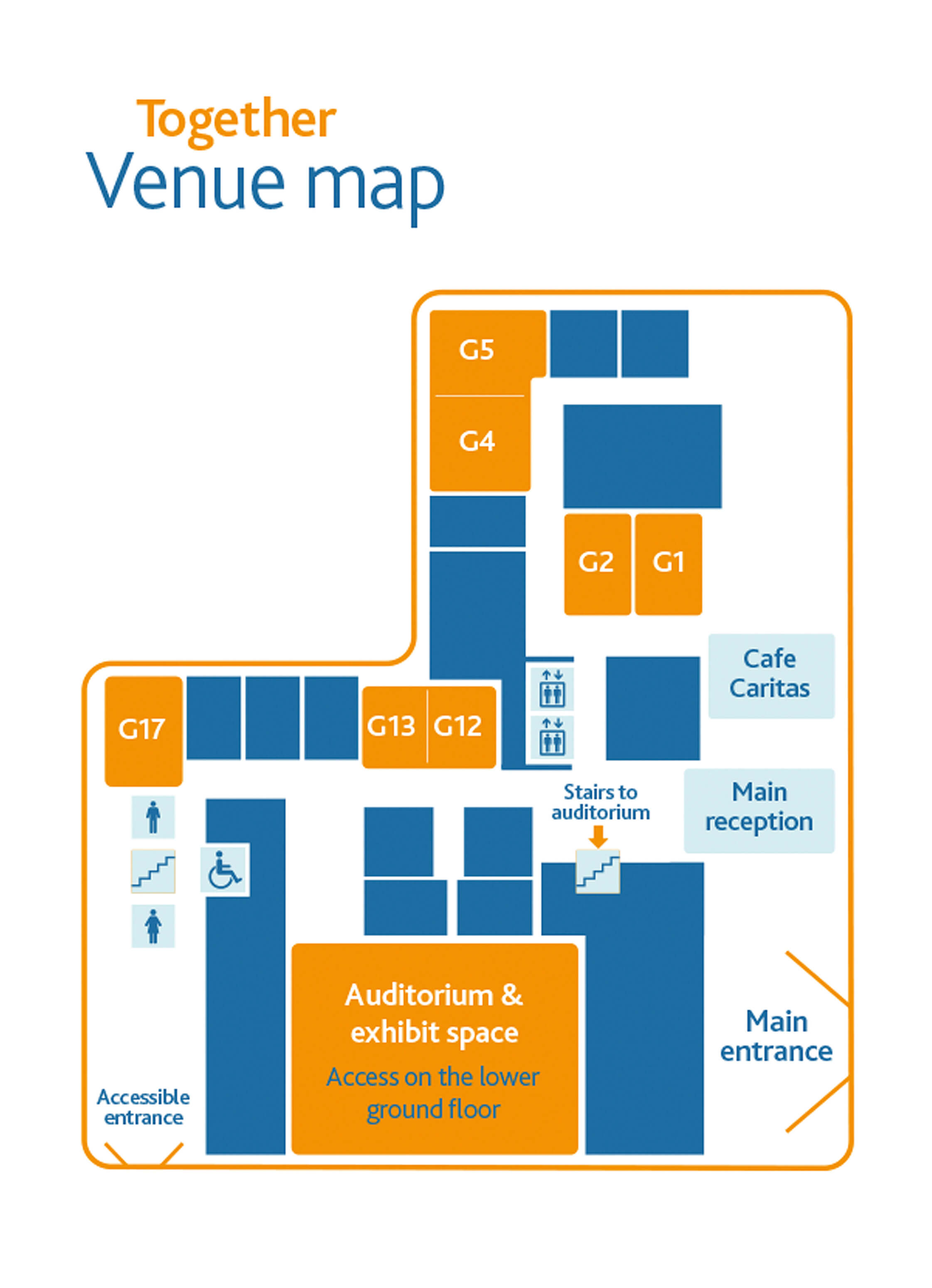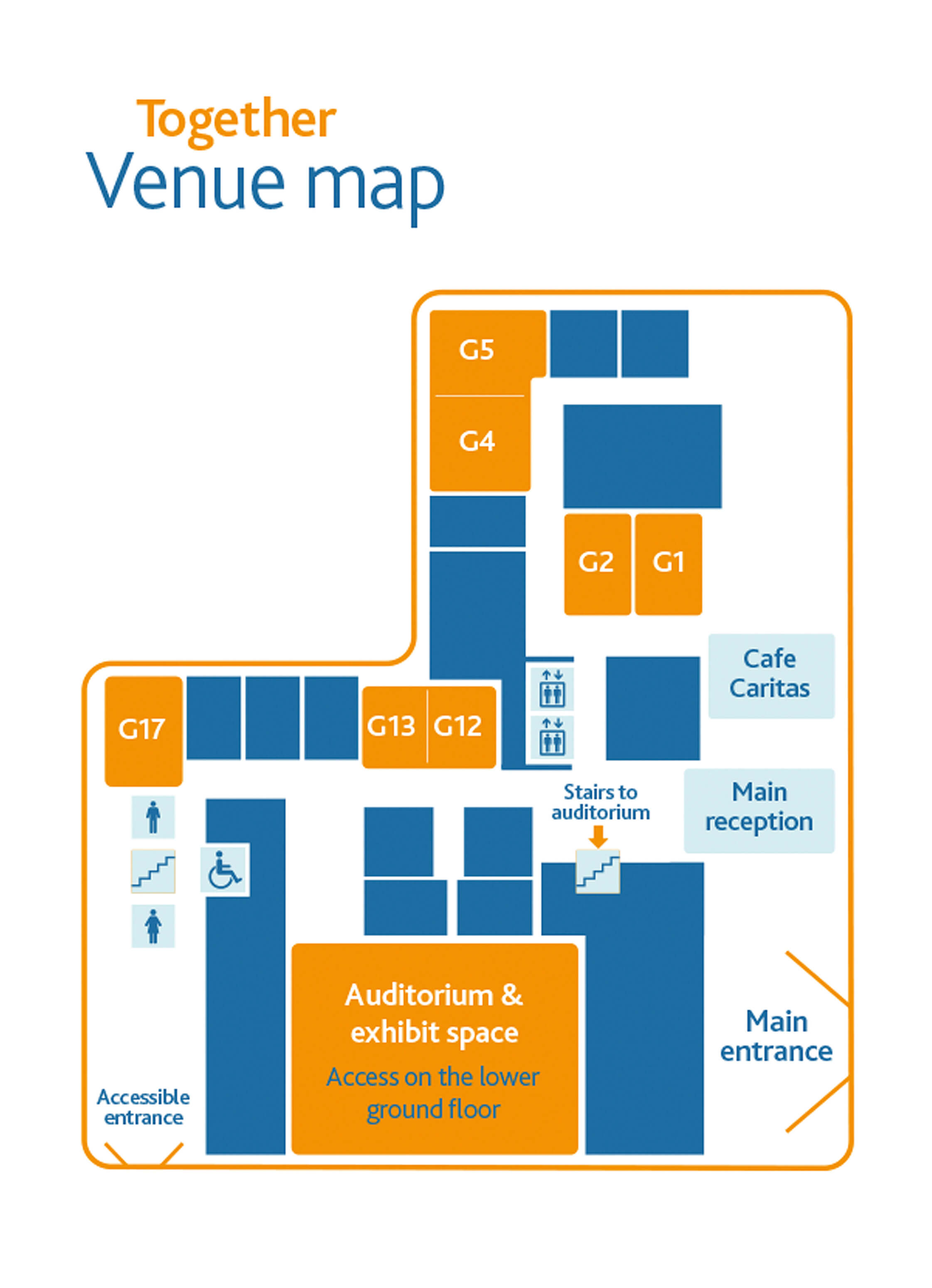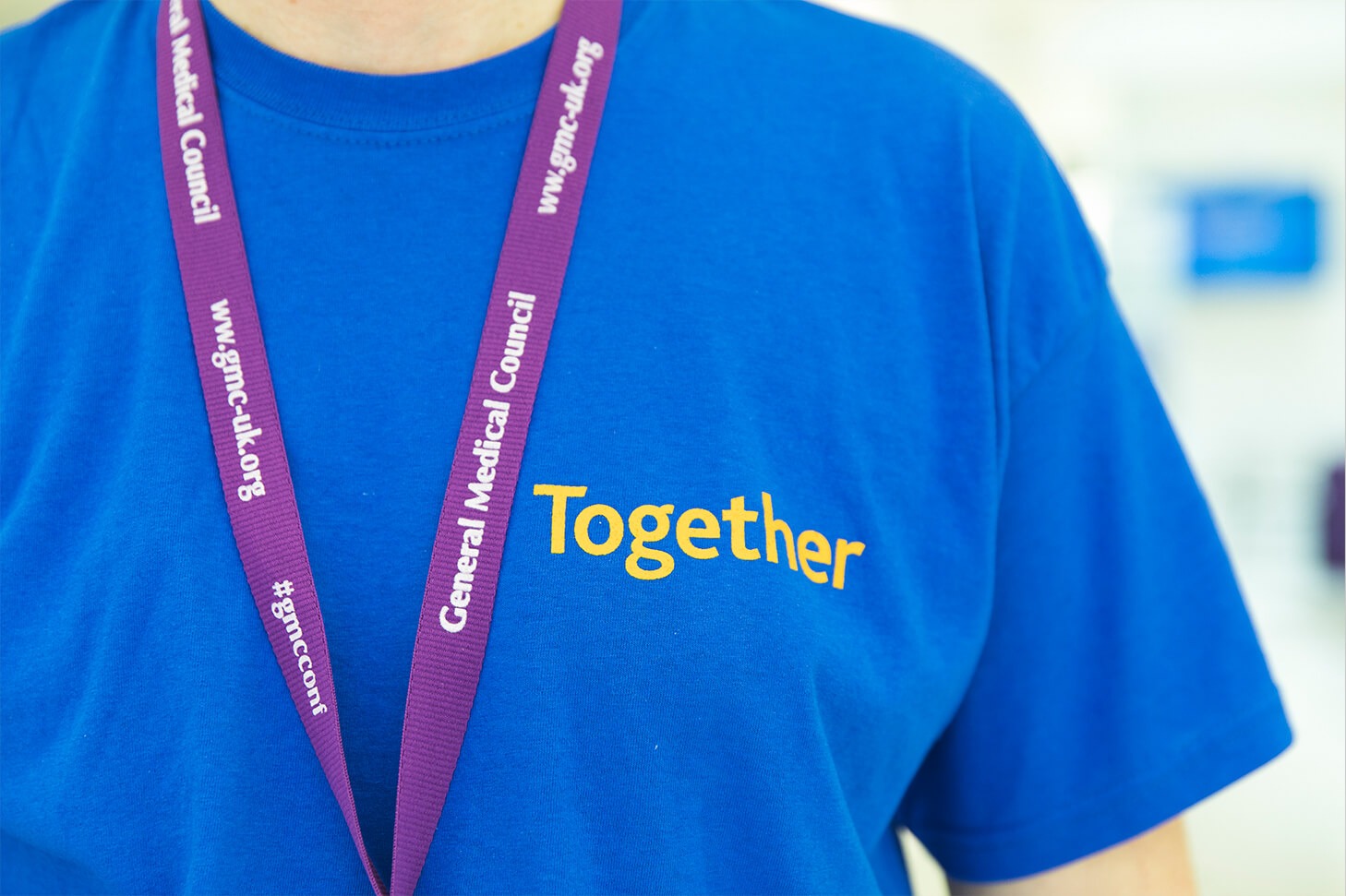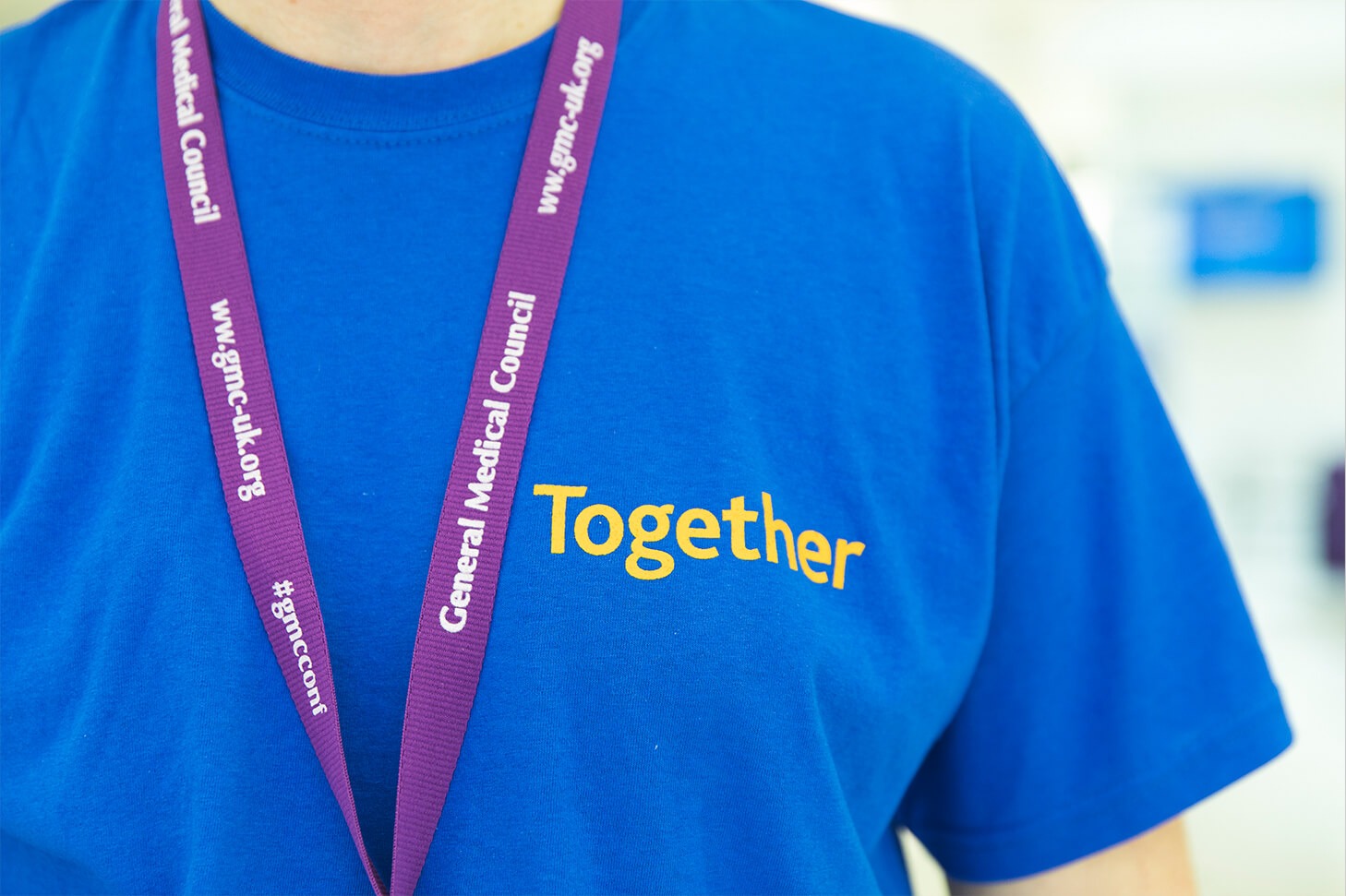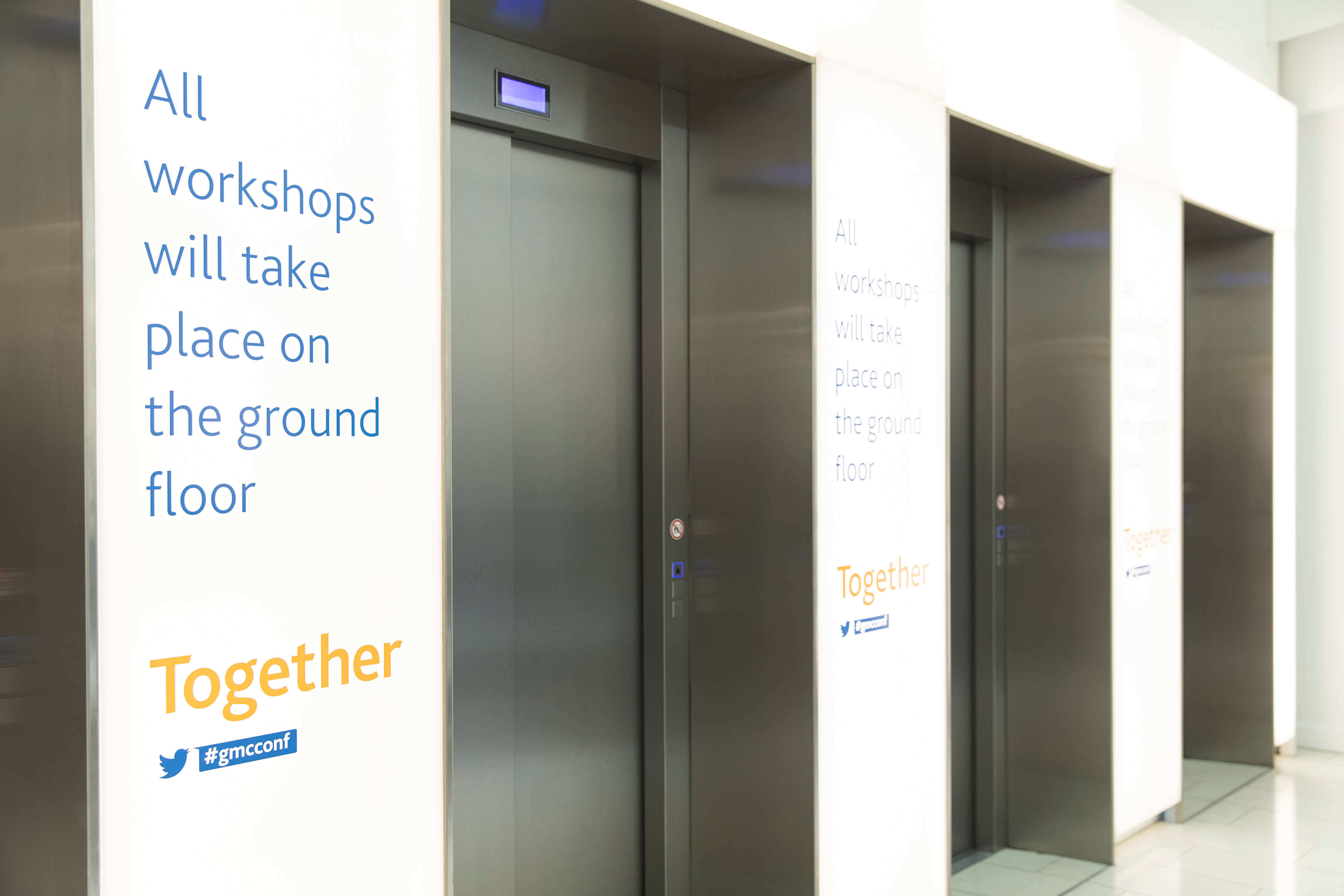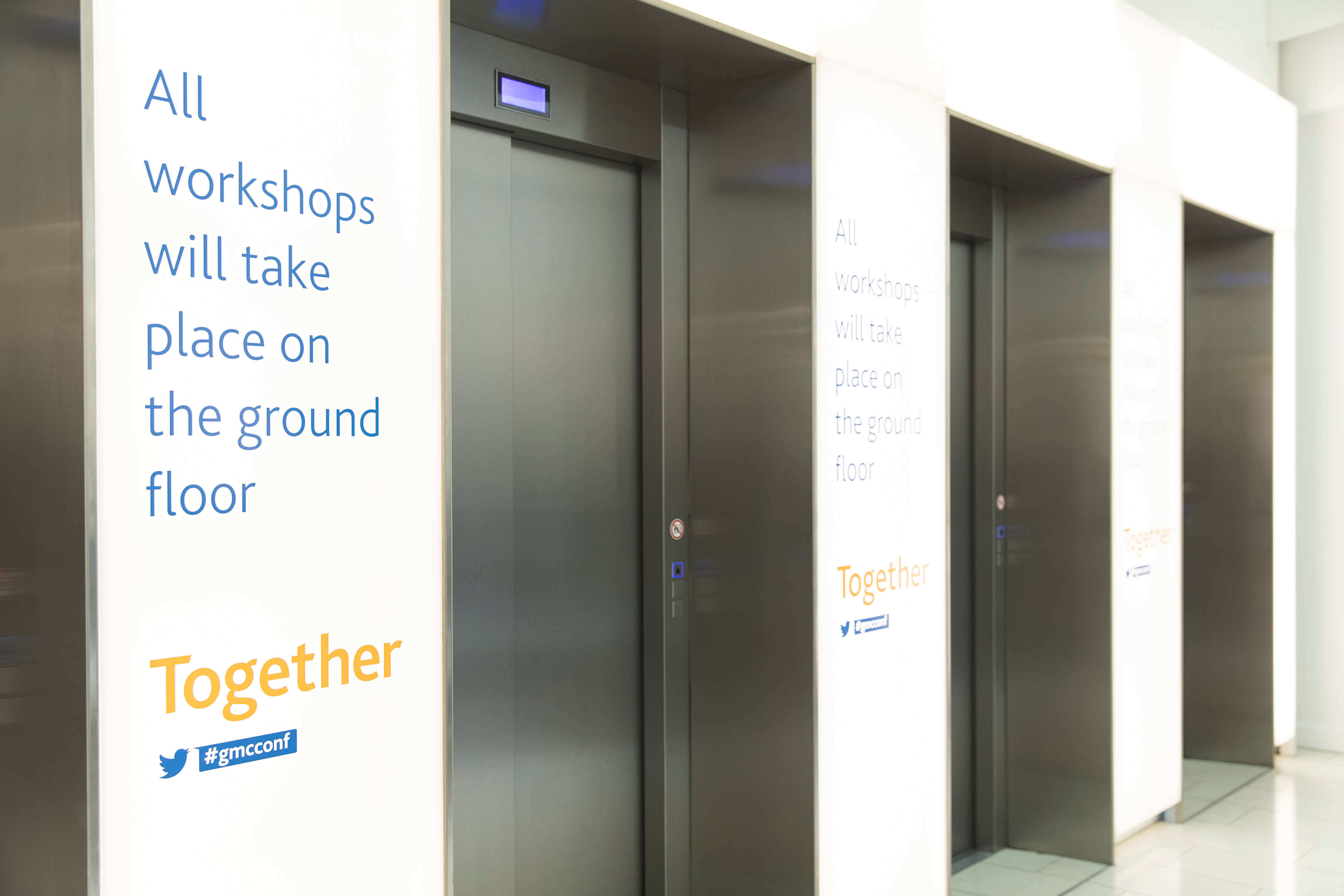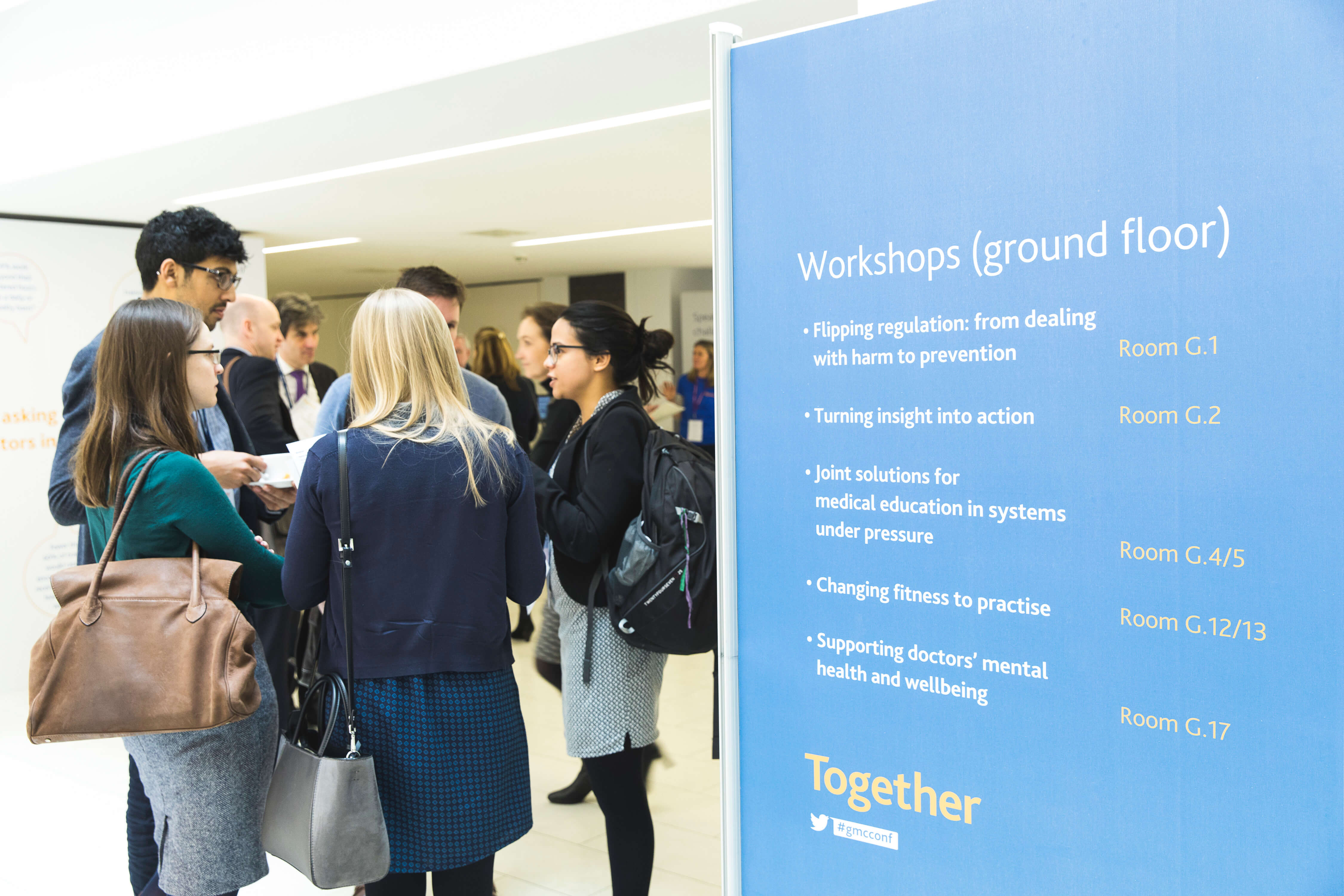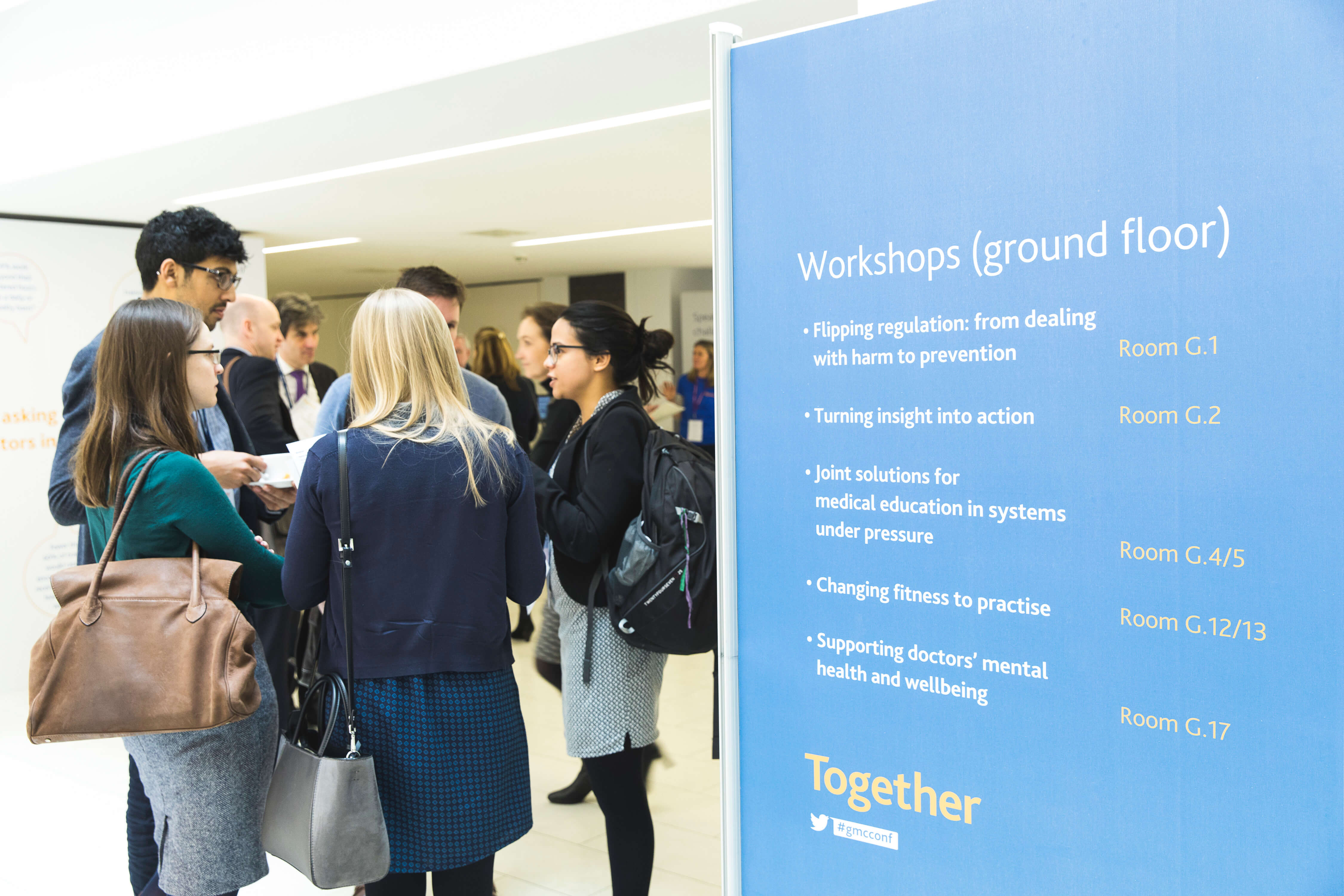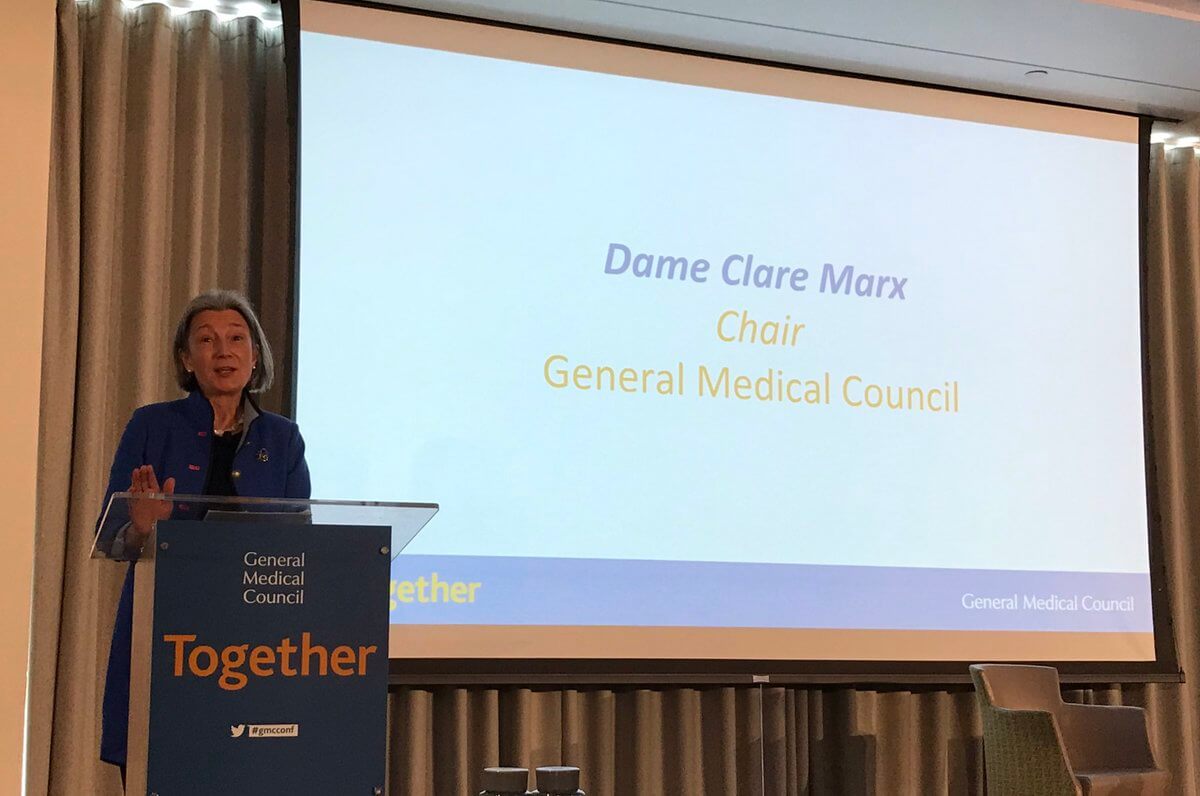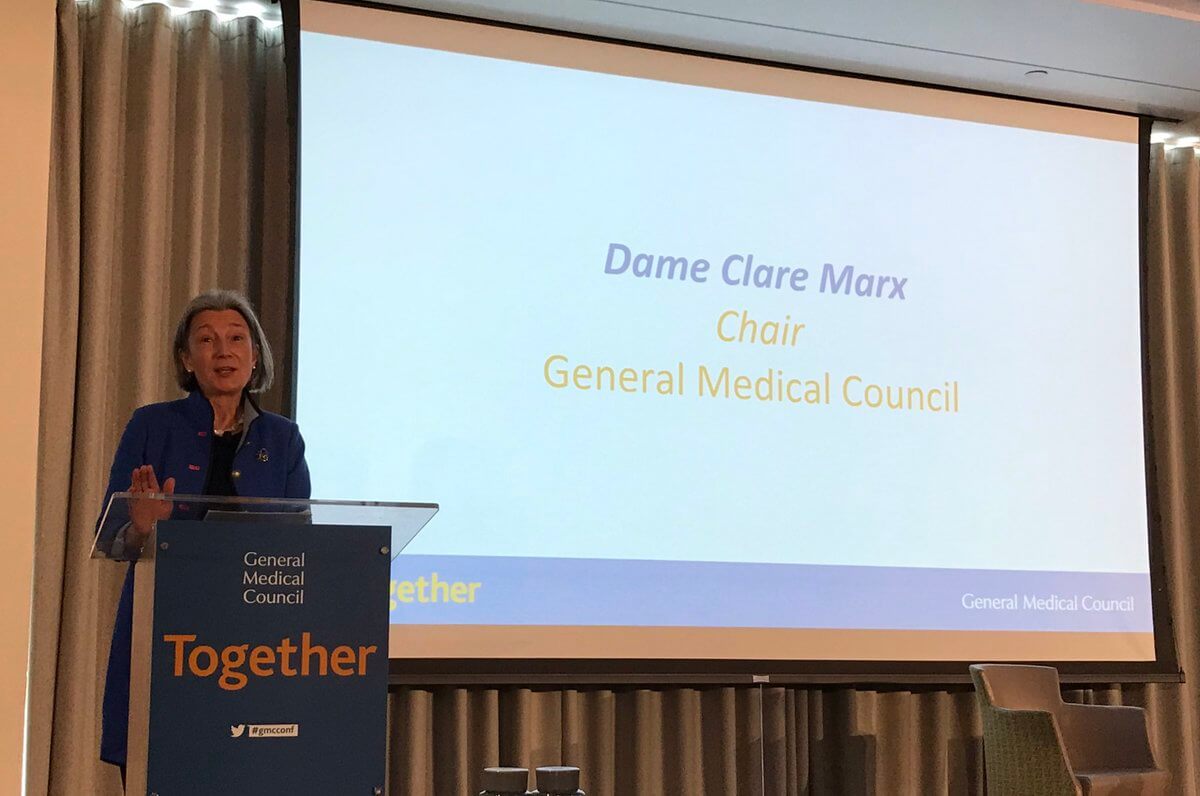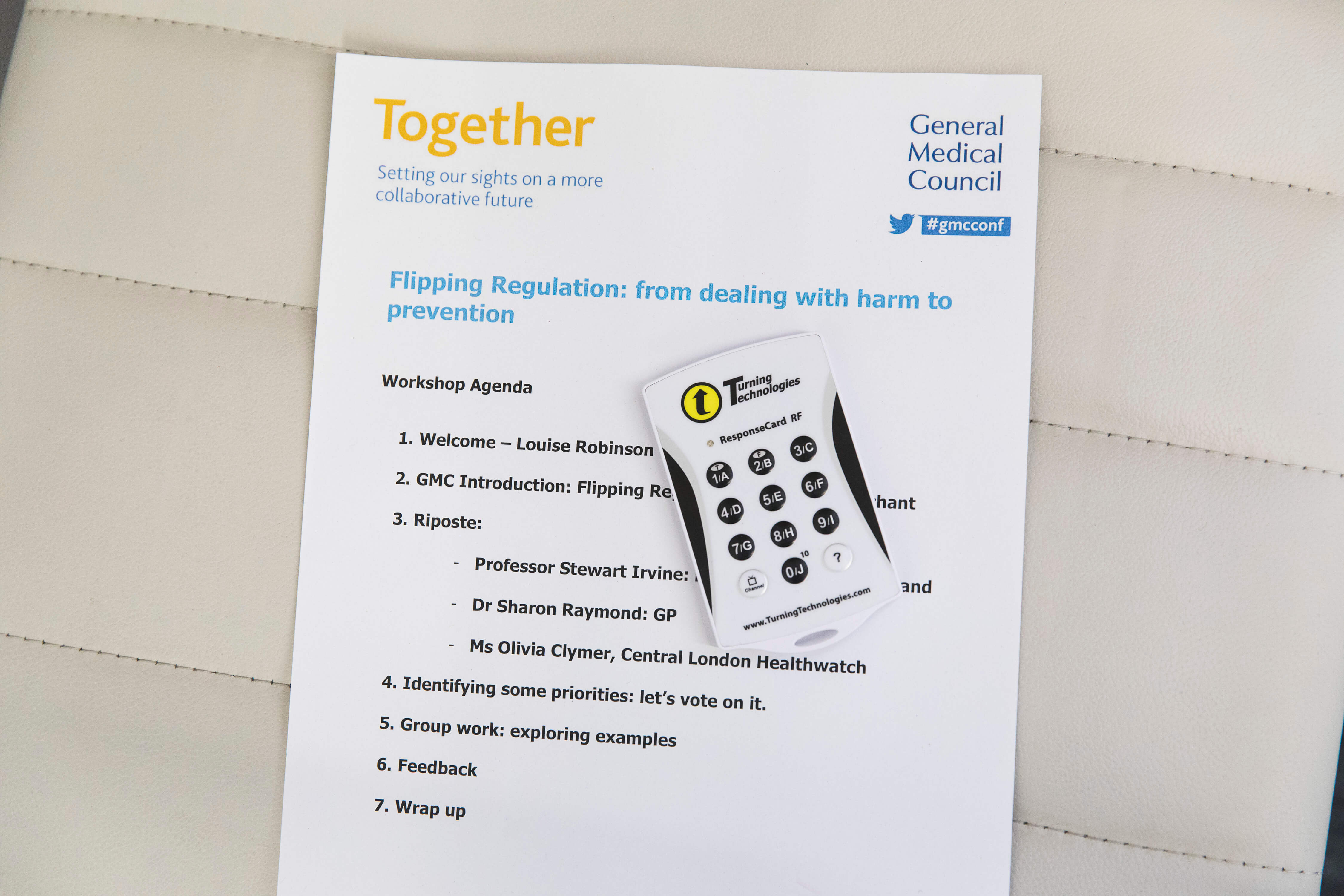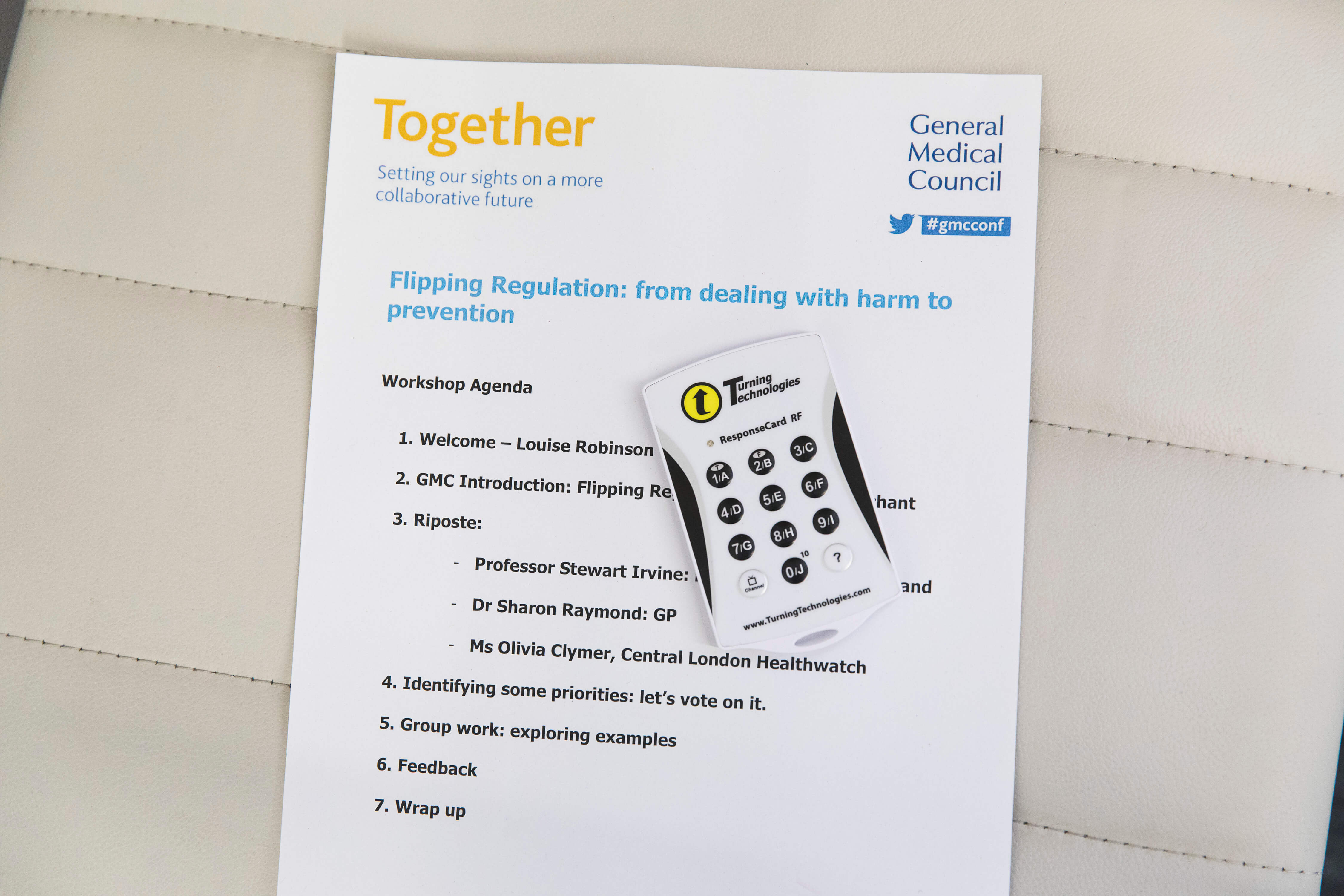 Design of a community wall
At this wall delegates can discuss the topics displays and respond by writing their own comments and sticking them onto the wall. Delegates also have the opportunity to add their own topics to the wall.