Designing visuals for the NYE Clubnight at Fifth Nightclub, Manchester
Fifth Nightclub is the biggest and most popular student nightclub in Manchester. Fifth has been around for a long time however it has evolved for the now generation and plays current Dance, Hip Hop and R'n'B along with 90s music and manchester indie music. It's a fun, party club with special events and value priced tickets and drinks to accommodate students who are on a tight budget.
New Years Eve is massive night in clubland and nightclubs need to put on the best DJs and events to beat the stiff competition from other student club venues in Manchester. So the challenge is how do I give the New Years Eve Party a strong brand identity so that it can compete with the other venues, how do we pusuade our customers to come to Fifth who also go to the other popular nights and how do we appeal to all students.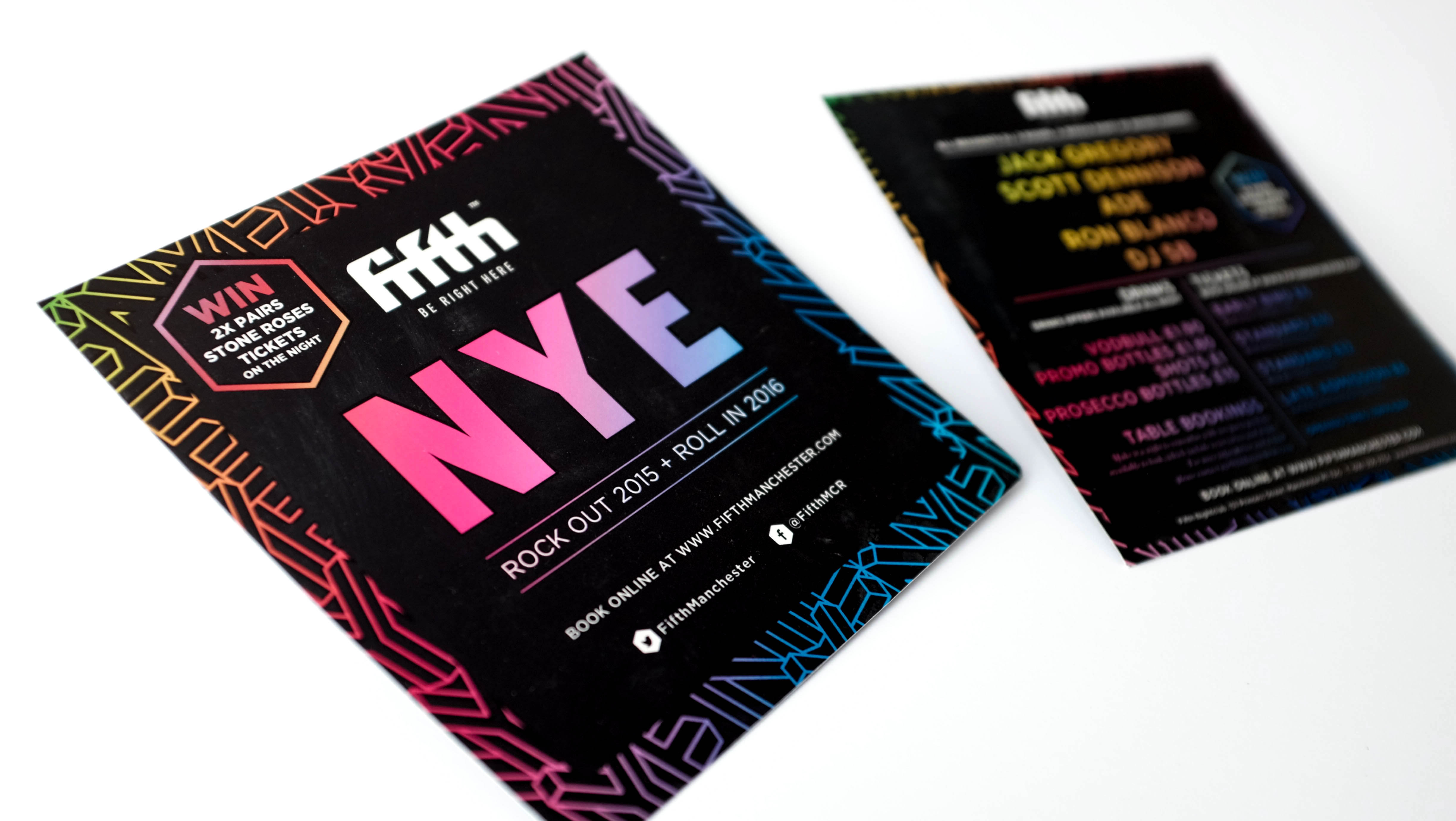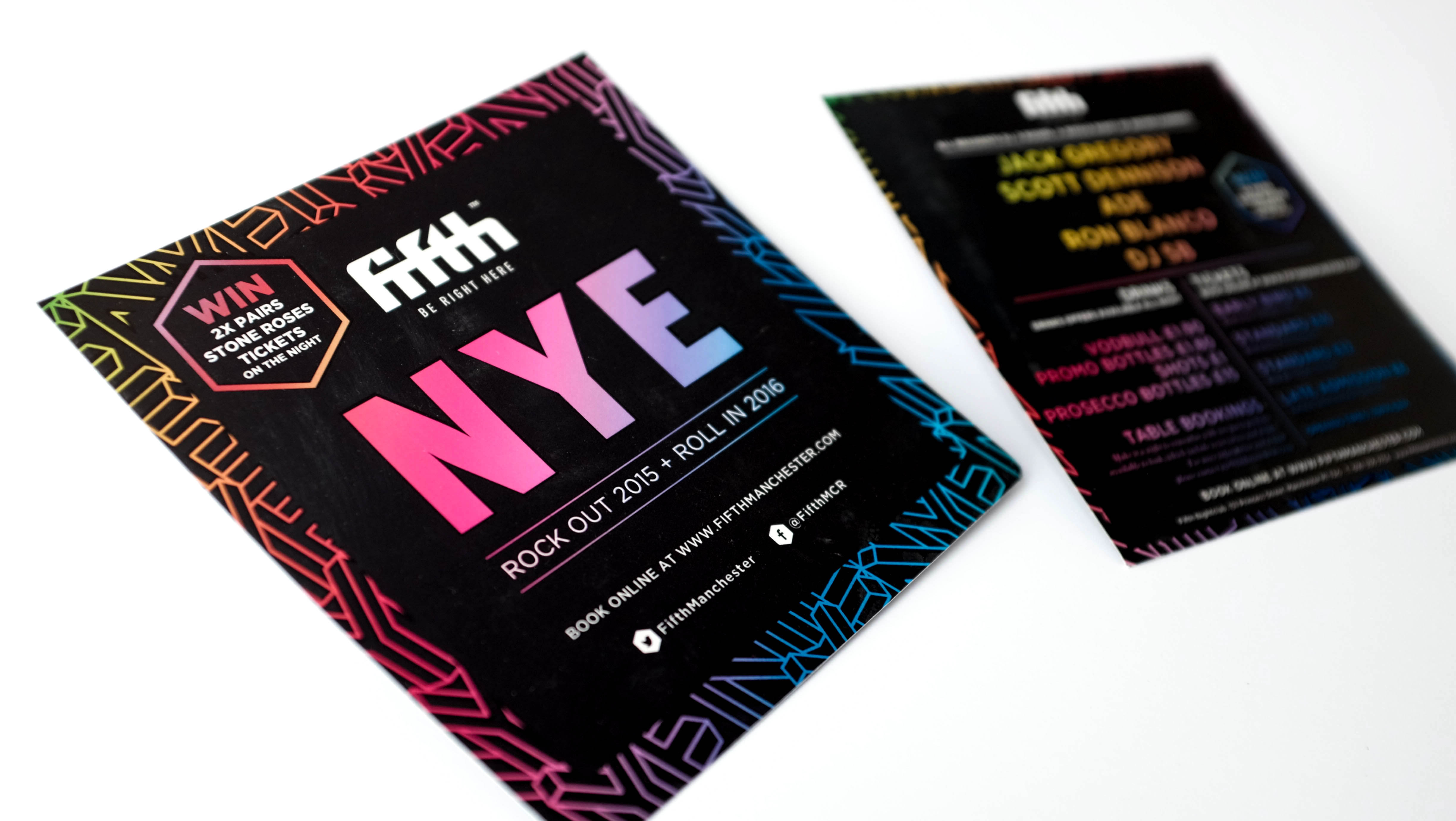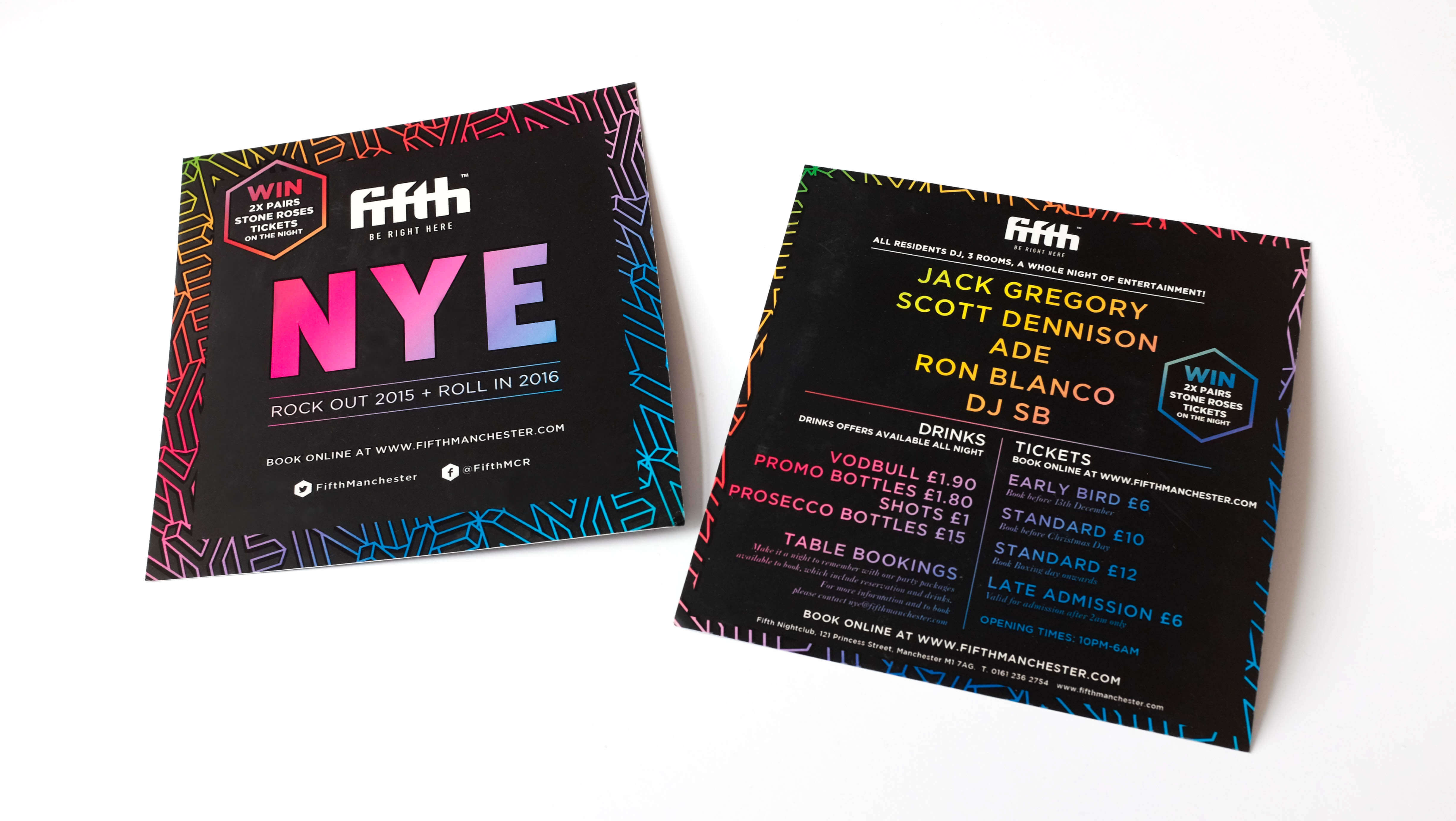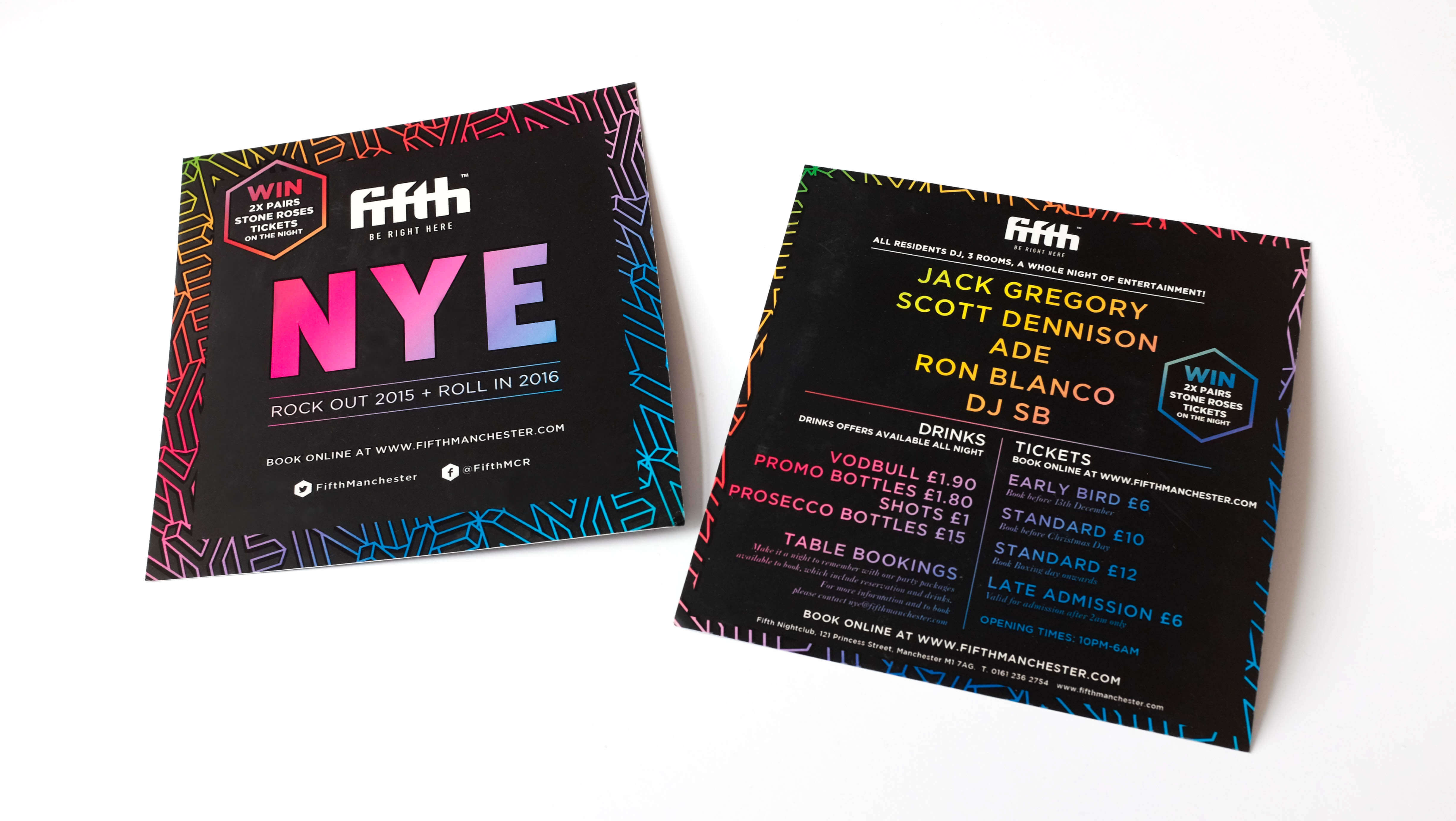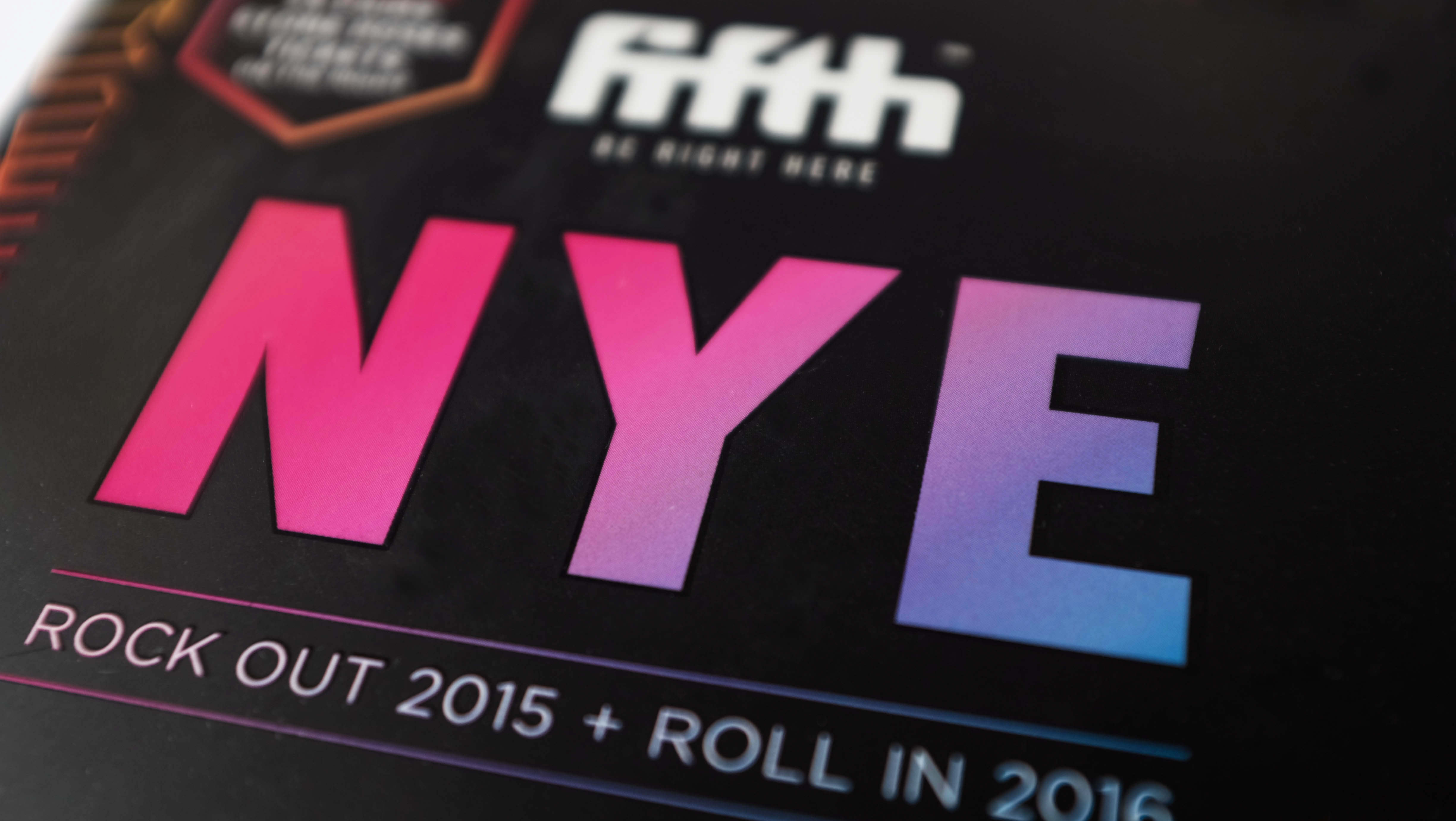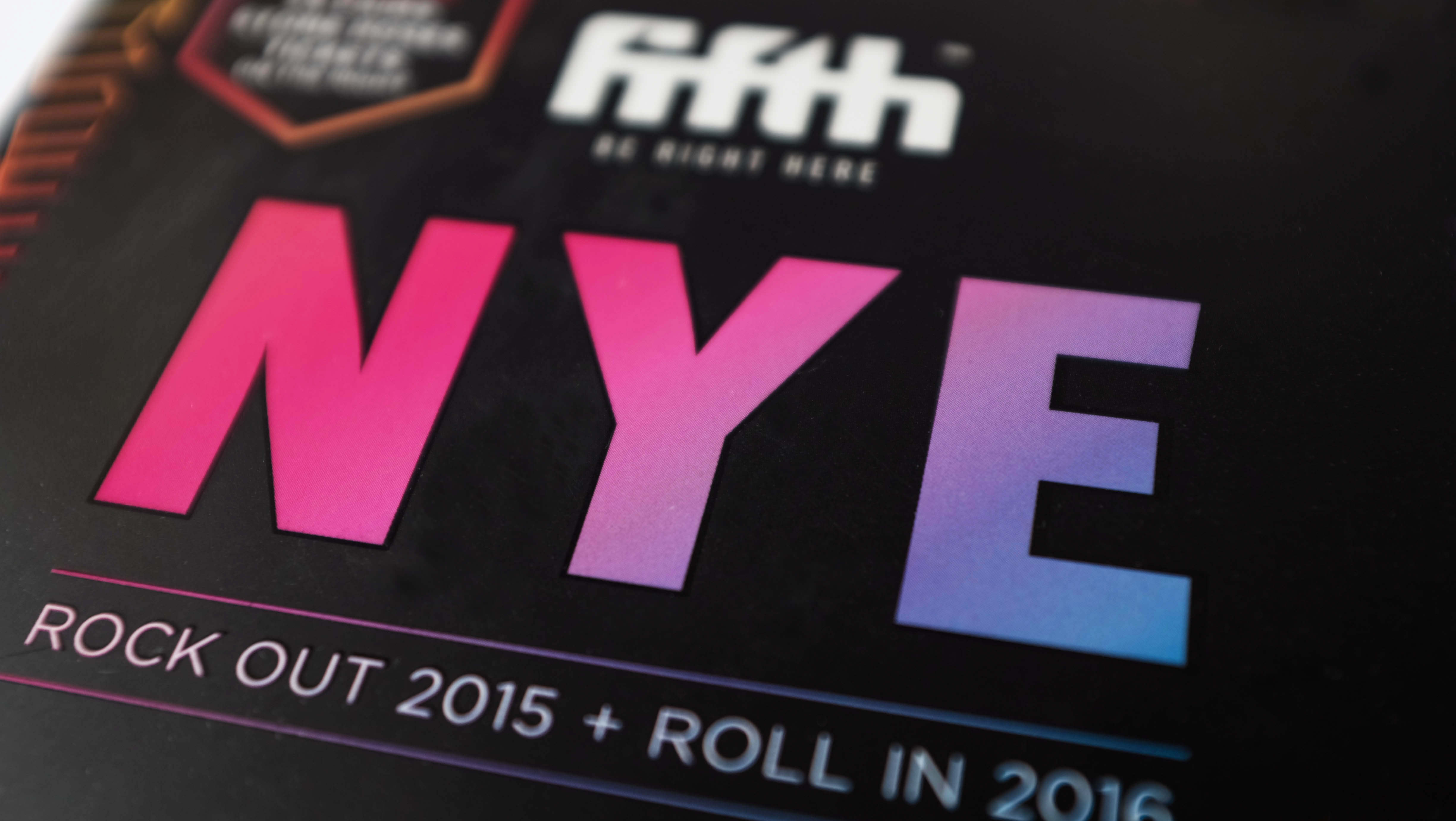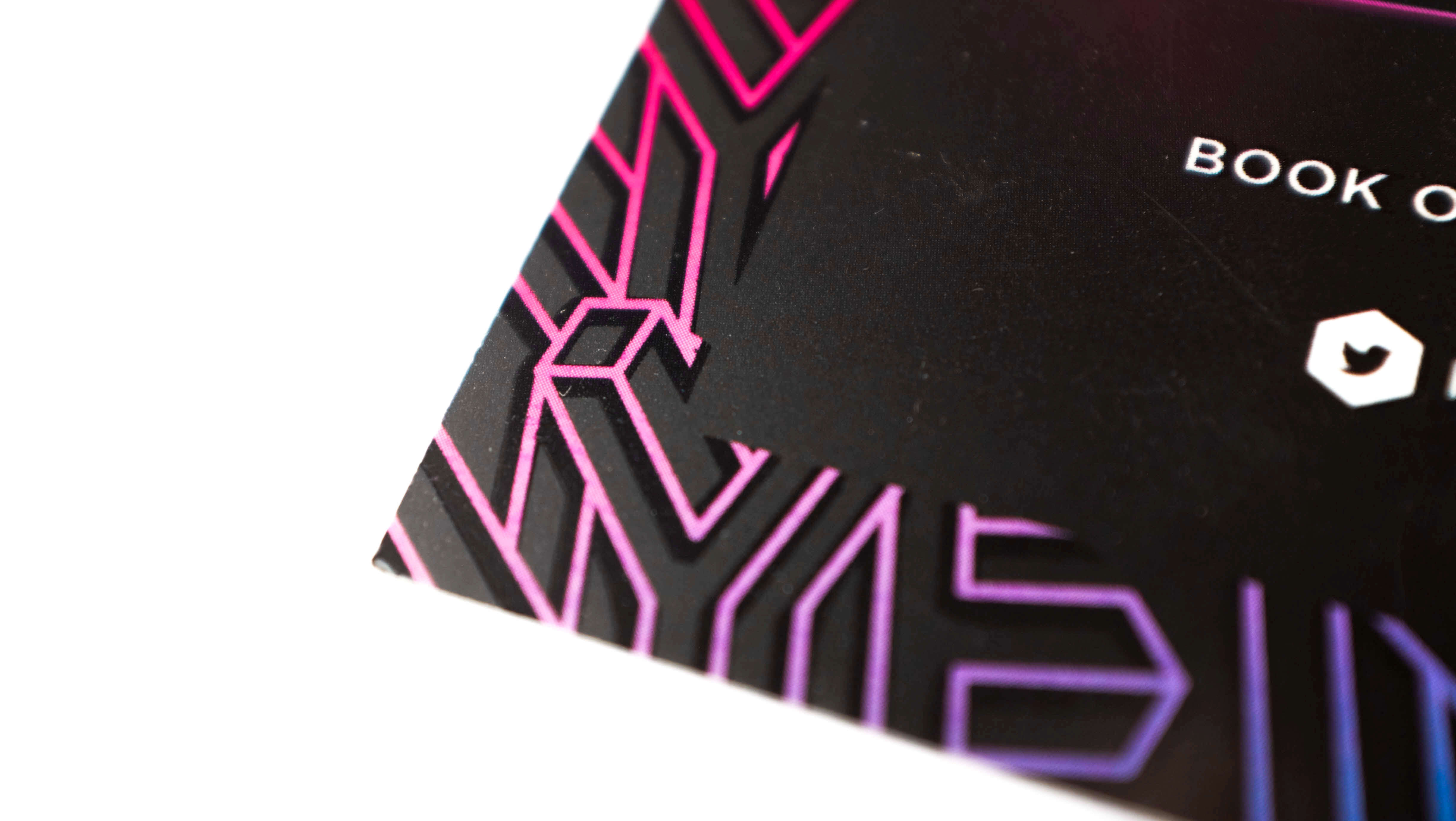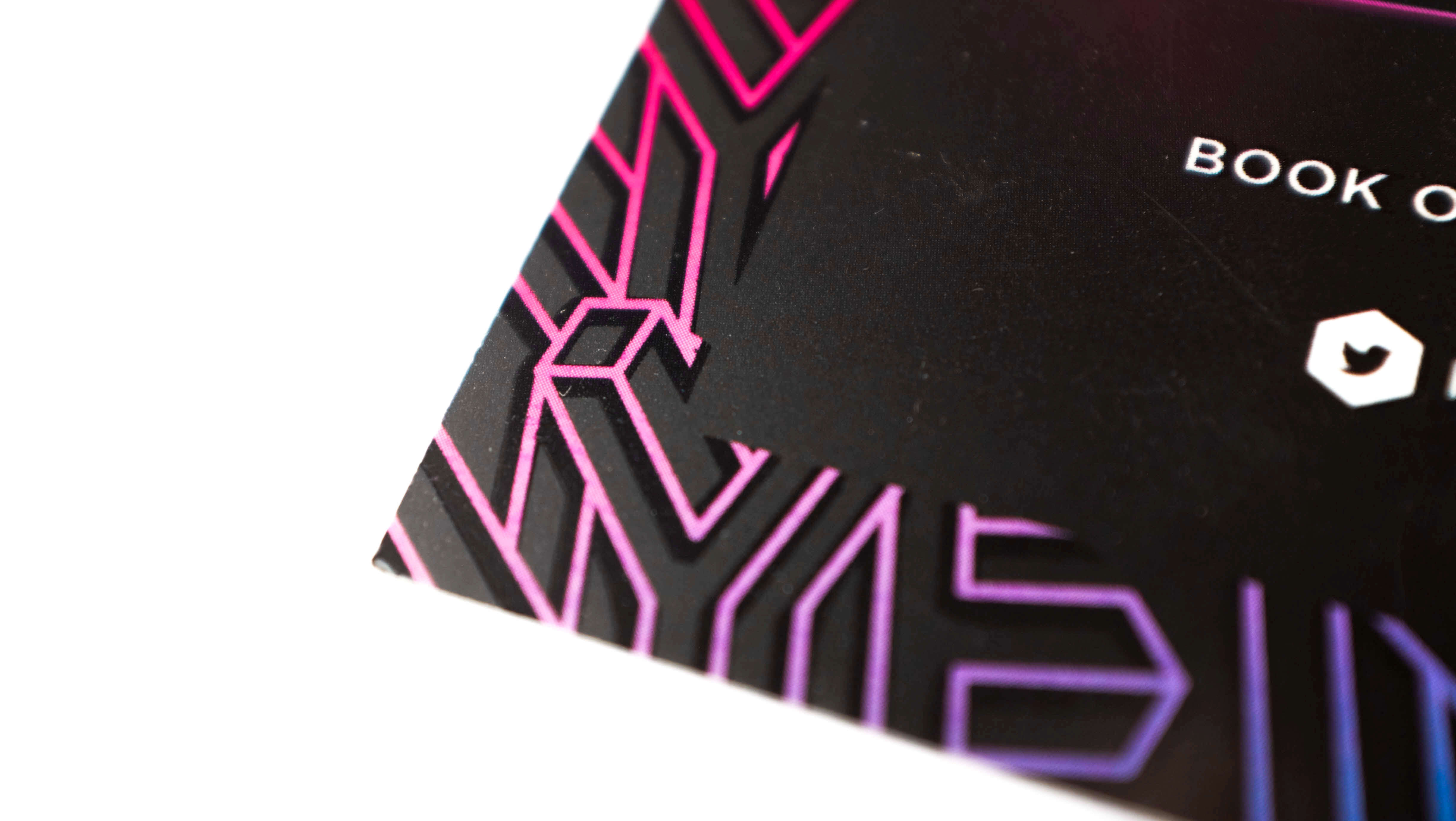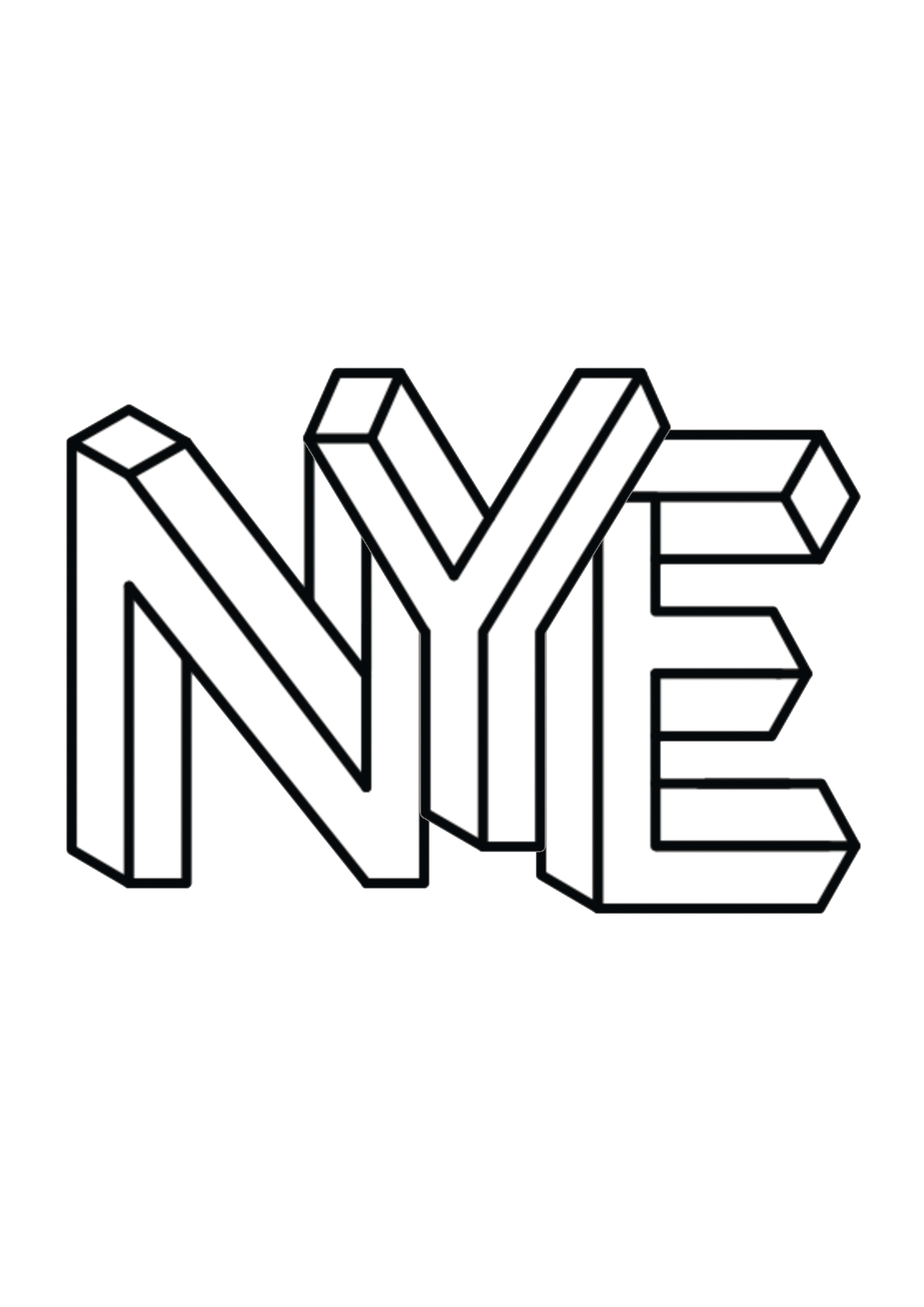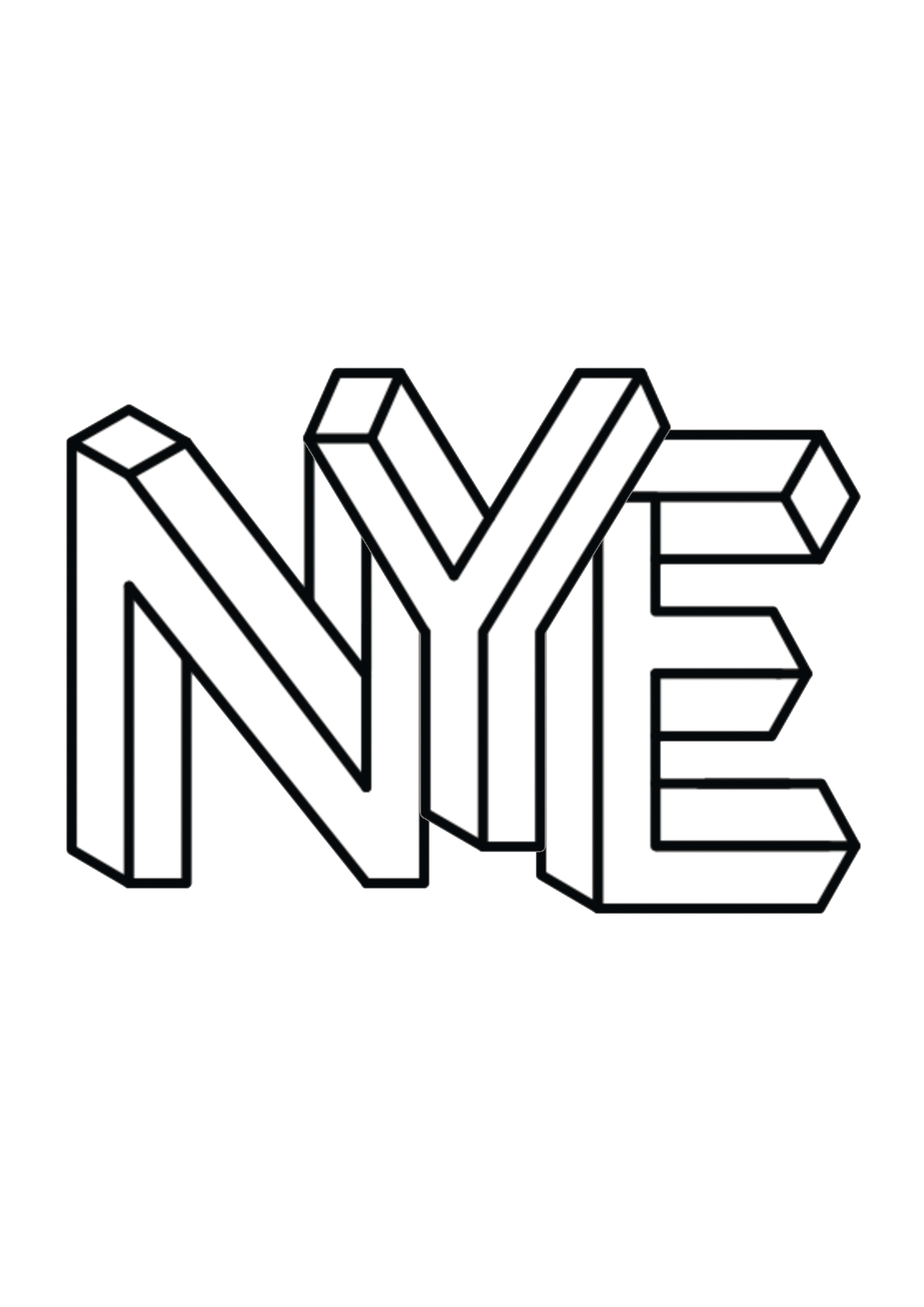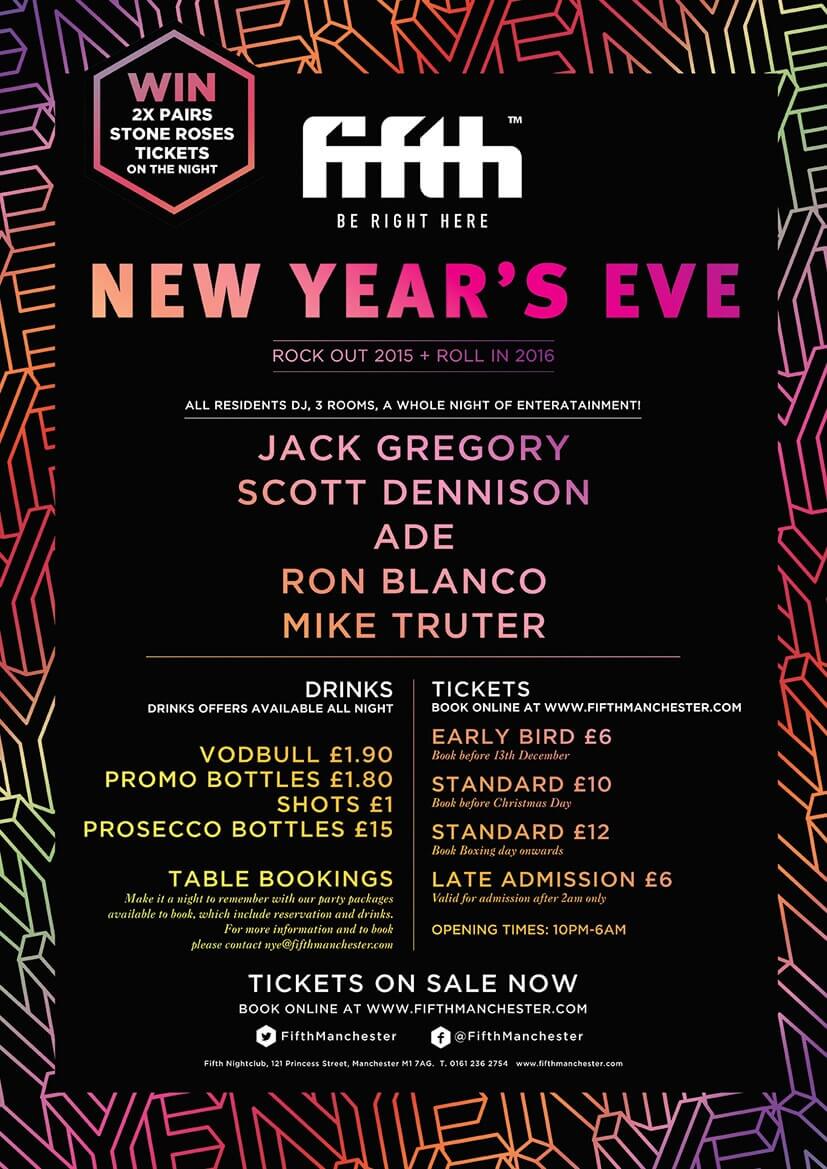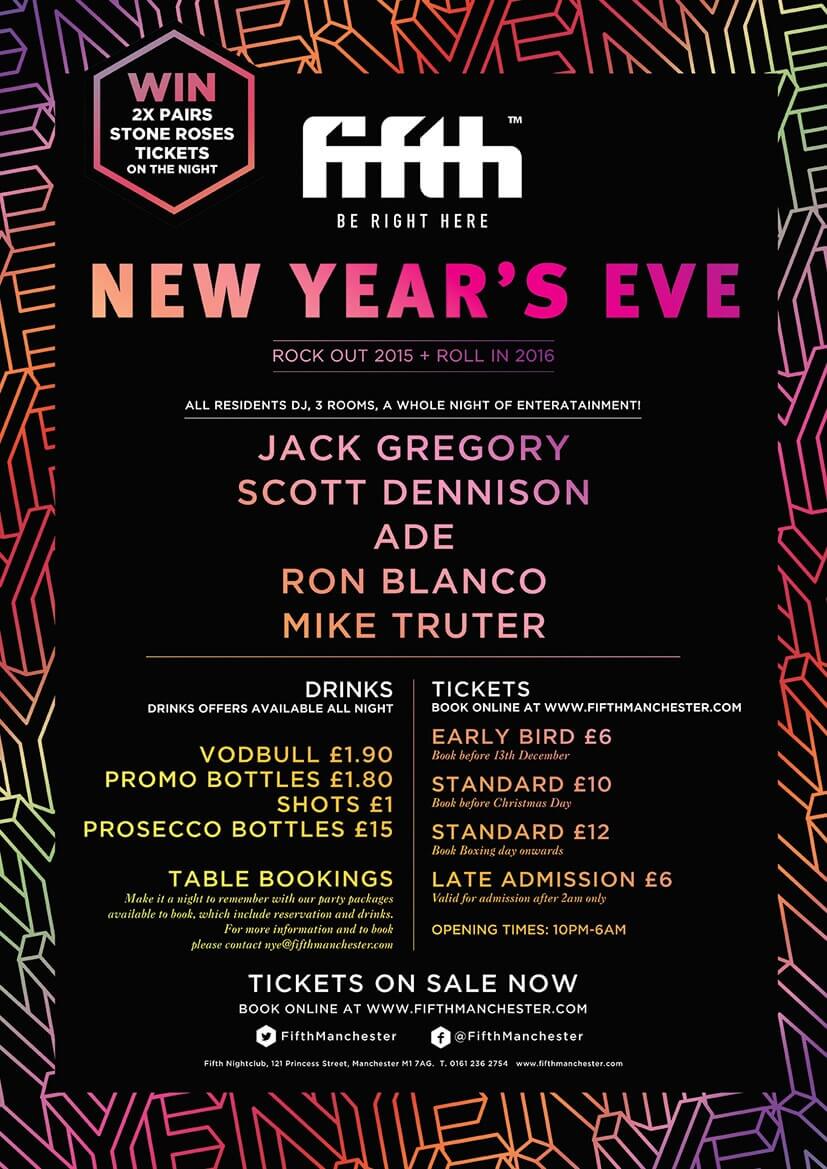 To do this I looked at the current trends in music and fashion aimed at aged 18 - 25 year olds. During 2015 the trend was all about bright spectrums of colour and geometric designs with album covers such as Coldplay's 'A Head Full of Dreams'.  So I set about reserching geiomtric typography and how I could incorporate this into the NYE brand logo. I looked at optical illusion graphic and typeface and played with the NYE as an optical illusion design.
The fresh vibrant colour spectrum combined with the typographic geometric pattern ensured a professional yet approachable brand aesthetic that communicated the nightclub's unique perspective and applied it to both printed and digital collateral.
Equity from the old NYE Party branding and other club night brands is carried over by keep the minimalist look, presenting them with professionalism and distinction.
After the NYE at Fifth Nightclub tickets were launched, tickets were sold out within weeks. The branding for NYE was vibrant, youthful and gave a true reflection of the club night.
Suzanne was able to understand our market and our vision, creating a club night identity to take us there.
I believe her strengths lie in the ability to listen to her customer requirements and turn them into an amazing design. Her patience, attention to detail, and style is impeccable. 
- Fifth Nightclub