Introduction
Medical Practitioners Tribunal Service is a tribunal service for doctors in the UK. They run hearings, which make independent decisions about whether doctors are fit to practise medicine.
Their vision is to provide a modern medical practitioners tribunal service that is effective fair and impartial. It is a service that makes high quality, well-reasoned, independent decisions to protect the public. Runs hearings efficiently and effectively, using resources appropriately. Treats all tribunal service users with respect and fairness. Has a distinct voice, clearly articulating their role.
The MPTS had a logo that contained small text that is hard to read. It had no flexibility and didn't work digitally. They also had a colour pallette that was limited and flat. Overall their visual identity was not distinctive enough.
While I was contracting at the The General Medical Council as part of the Digital Transitions team it was up to me to design a new visual identity for the MPTS along with a set of identity guildlines, front end pages for their responsive website and show how the logo design would work on signage, exhibition banners, hearing documents and powerpoint templates.
Research
The MPTS visual identity before the refresh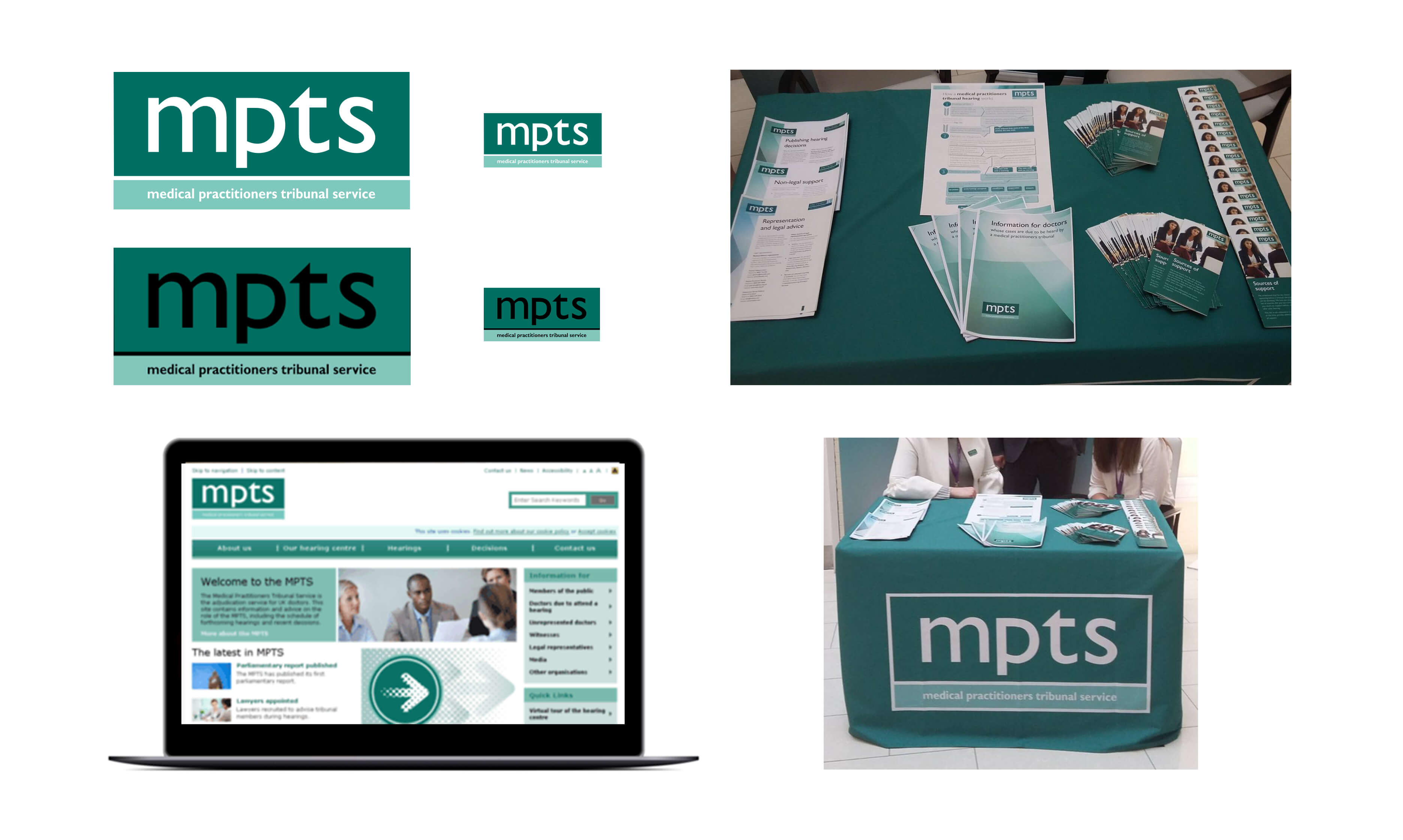 Opportunities to fix
Bland logo with no meaning, no relation to tradition
Difficult to read the small text
Dull lifeless colours
The lowercase 'pmts' has no meaning. Why lowercase. It isn't a word.
Inflexible block logo, stodgy, stuck in a box
Has influenced the website to also be boxy and rigid.
Bland stock photography with no unique identity
Talk about the old MPTS logo
- boring, doesn't mean anything, not even traditional just bland. the block have no meaning. Not much history or deeper meaning behind the logo.
The beginning of my design process
Theres no formal process however I never but pencil to paper until I immerse myself in the companies world. Hear from the client and I listen intently. In the beginning, I think of myself as a sponge, I soak everything up about their industry, about the competition or who they need to differentiate themselves from, about their mission, who do they are and who they want to be in the future. All of this and what I gather from meetings feeds into what I do for the designs work to come. I have to have some humility to understand what is the issue so that you can bring the client along. 
Audience research:
It is a wide audience of doctors and patients.
This made me realise that my design work will need to appeal globally because doctors who work in the UK are from all around the world. Not aimed at a specific culture. I could not do something that's only geared towards english speakers or readers or only towards and english audience. This needs to be a mark that has appeal internationally and globally, some universal and not aimed towards a specific culture.
Designing identities
Get an understanding of who he company I am designing for is. Who the customer/audience is. How can I convey their ideals in a way that the customer can come to know/love and be excited to share.
Research and evaluate the specific industry. Look at everything I can get my hands on, such as competition, history and the close touching brands that are on the outside of that for a knowledge base because I need to know what's out there. I need to know what has worked and I need to know what has not. Look at those pieces and create a really strategic plan. Get the fundamentals down about what works so that I can start having fun, break rules, be creative and start creating unique designs that haven't been seen within an industry. And really create equatable points within the logotype.
When you look at the logo designs from a particular industry I usually discover something that works really well. Like an animal symbol has worked for quite a while. I discovered that triangles work with the law related symbol because of what triangles symbolise (stability etc). Focus on what has worked and then bring a fresh approach to that. Find things similar to the industry and not inherently a part of it and that allows you to look at those industries their paths, what was successful to them and then create a cross over. I can pull things from other industries and put them together to create something unique identity that still feels comfortable  for the industry that I'm working in.
Grab things that create emotions and use them in my design.
I collected 5-6 pieces of inspirational research
Layout what are the equitable points of the business and pair those with the research images
The main needs for the MPTS visual identity
Working closely with the digital transitions team at The General Medical Council, we identified 4 main needs:
• Project the image of a modern, forward-looking organisation, appropriate to values and audience requirements.
• Strengthen and promote key messages of trust, solidity, neutrality.
• Show support for doctors and witnesses.
• Be distinctive - create a true sense of separation from the General Medical Council
Things I found out about the MPTS
I asked about the logo they have now and how it came to be and how they felt about.
They felt that it needed to be refreshed and that it was important that it worked digitally especially because they were about to launch a new website.
They understood that it was not easy to read.
I asked about the audience they wanted to attract. It was important that doctors and witnesses felt that this logo was easy to identify the organisation with. Also it needed to be calming because the audience may be going through a very stressful time. There fore the colours need to be calming and the overall logo simple, distinctive and memorable.
Do they think that there logo has recognition among doctors and witnesses. Do they think that people know this logo? What is the vision for the future for the MPTS in the next five or ten years? Is it expanding?
They understood that times are changing so fast because of the internet. Even though the MPTS building is quite neo classic the interiors, the court rooms  and meeting rooms are very modern and contain high tech equipment such as video conferencing equipment.
They didn't want to seem rigid and behind the times because that would reflect badly on their service.
Their website shows all of the doctors tribunals which needs to seen on all devices especially mobiles.
We talked about what the MPTS wanted their new logo to say and they said that it had to be trustworthy and fair.
Researching trademark designs of law related companies
I also felt that this logo works well because it is modern, simple and elegant. From looking deeper into the values of the companies website I can see that this mark has done well to capture the essence of this Barristers Chambers located in Manchester.

Researching website designs of law related companies
This website homepages are also modern in design. They are also bright and bold. The pink 'Barristers Direct' homepage is especially daring for law related company. Law companies have traditionally used more subdued masculine colours such as dark blues and greys.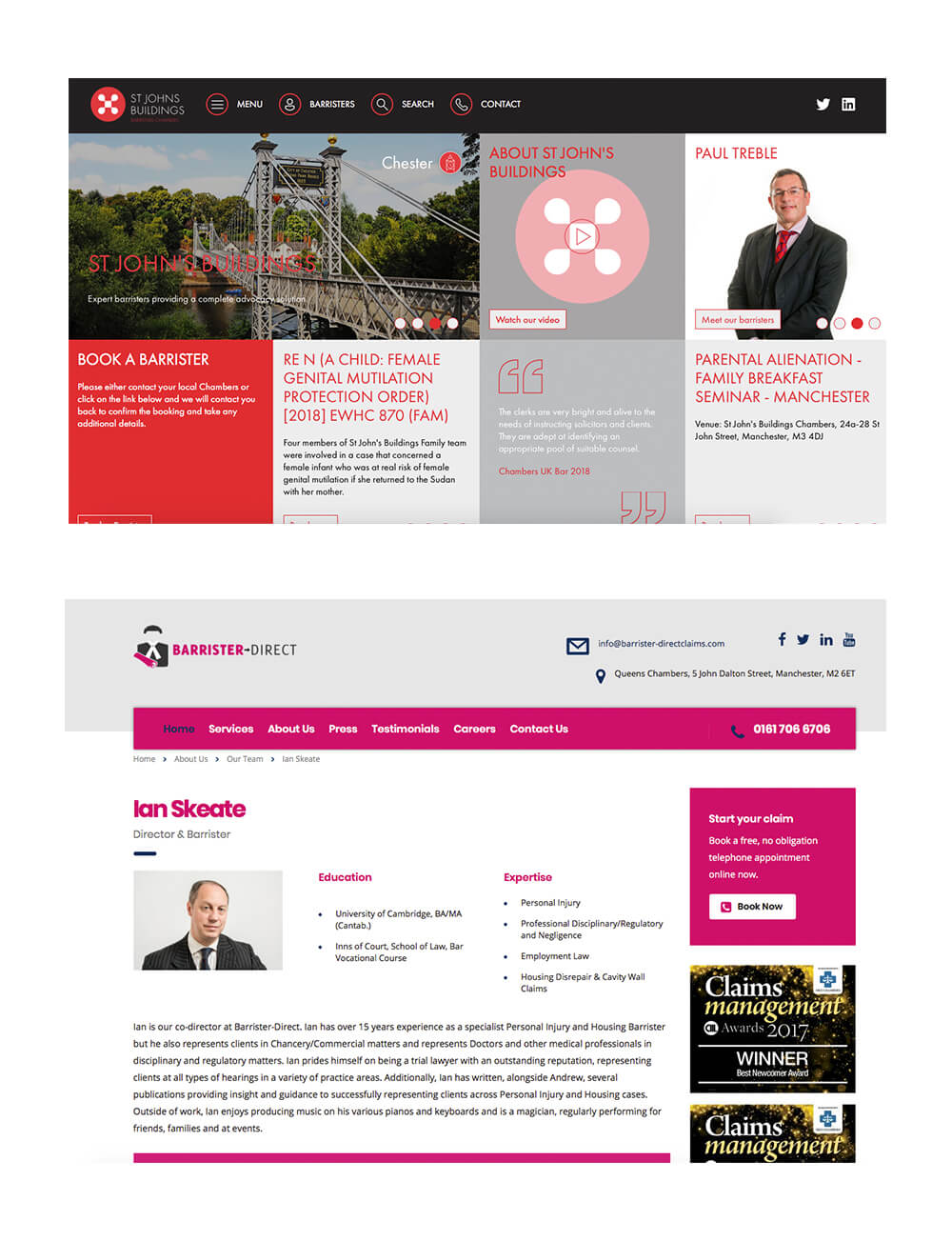 How I decided to create a symbol or logotype?
To achieve the goal the first questions I asked myself is whether the client and their design problem requires a symbol (an icon or graphic image that appears with the name) or simply a memorable typographic treatment of the name (called a "wordmark" or logotype").
It's a big decision. From my experience I have learned that I should always default to no symbol unless there is a reason for a symbol. This is because a symbol has to be learnt. So people have to learn what you do, people have to learn your name. Then if you have a symbol people have to learn that symbol which takes time. It takes resources to make a symbol known however people are generally lazy and don't want to learn anything they don't need to know. However if the name is very long we might want to use a symbol to give it punch, to give it visual impact. A symbol can help call attention to the logo and give it punch and impact. A symbol can also be shorthand for the brand. Functionality is very important. The first decision I made before I put pencil to paper was does the MPTS need a symbol or not.
In this case I decided that a symbol would work best because the name of the organisation is so long and would need to be used because the general public would not recognise the initials 'MPTS' on its own. This was found to be the case with doctors when it was later tested by focus group. I also discovered from researching other similar organisations that a symbol could also work as a decorative shorthand that embodies the visual identity and that could unite future subdivisions under a single identity system.
The symbol needs to be very concentrated, focused,
Symbols for law related companies are ever more important because they help catch the eye of user or reader on a website in small size, pixel format, on app icons and or on a printed document or or grab attention to the logo printed on exhibition stands.
So it made a lot of sense to design a symbol for the Medical Practitioners Tribunal Service.
I needed to listen to get a feel for where the level of comfort is for the MPTS to make a departure. Where they will still feel good about their logo while pushing the envelope toward a perfect fix for their design problem.
The dark green colour for the MPTS was also dark why its hard to reproduce on a dark background.
Even though they wanted a new logo to be proud of they did not want the new designs to show off too much because this the MPTS serves doctors and witness that can be going through stressful time and there had recently been a court case that caused a lot of stress to doctors.
The MPTS proved to be a good client for me as a designer because they have good taste, they care about there service and they know what there service is about and what their values are. They have now doubt about who they are and the service that they provide and what kind of image he would like to project.
My Influences
Here are two logos for large organisations in the United Kingdom and logos for two of th biggest financial companies in the world. The bigger the company the simpler the logo. Simplicity works and companies and large organisations recognise that. What do all these brands have in common? - the logo is simple.

Logo Criteria
Are they simple, are they appropriate, is there some thing magical about them?
What all these logos have in common is that they are so utterly simple and utterly distinctive. Creating something so simple but at the same time so distinctive is the most difficult thing in Graphic Design.
Concept Development
This is the most opaque part of what I do. How does an idea come to life? And what do I do with this idea to bring it to a final form of a logo?
Since the current logo had no conceptual meaning and had traditional relation to the MPTS I decided that in this case the problem calls for reinventing the brand.
Where do I draw inspiration for this new design? What is the beginning point? What is the conceptual inception of something like this? When I immerse myself in the client during the meetings with my team and the board of the MPTS  I find out what does the MPTS care about? What is the world they live in? All kinds of ideas start popping into my head. Im in the world of law and medicine.
In this supersaturated visual environment, the essential characteristic of an effective trademark design-to endure over time and thus fix an identity in the mind of the public-is even more meaningful for a company or organisation. Defining these logical parameters the eventual solution lays the ground for the creative work to come.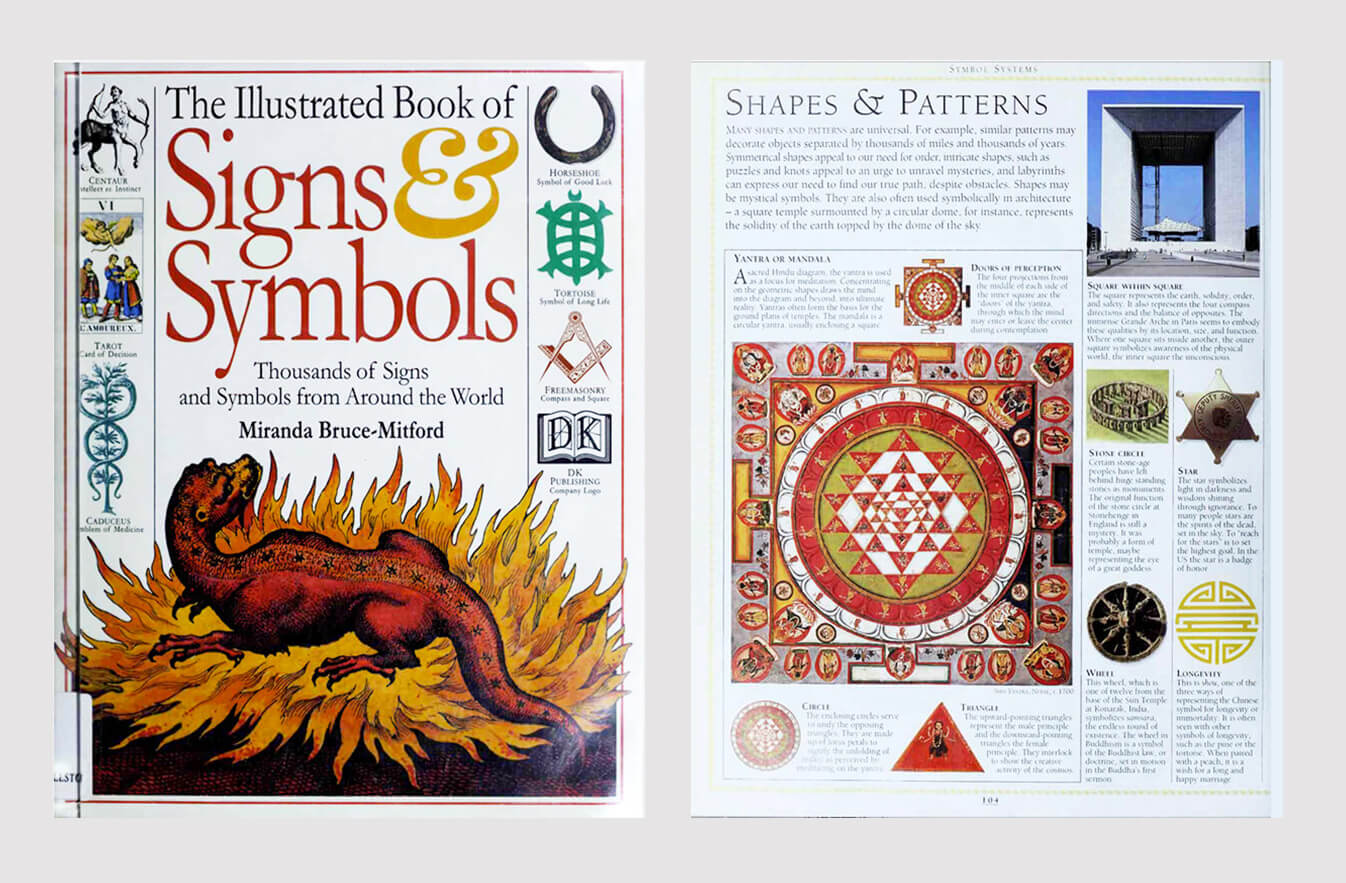 This is where the science-which is everything my team and I learned from identifying the main needs of the organisation and the strategy that grows from it-meets the art, which is the intuitive exploration of conceptual design solutions. In this phase thoughts and feelings take form.
I sketched my ideas by hand-using pencils, pens and then digitise them on the computer. Sketching by hand gives a designer immediacy of artistic expression and intuitive extension of creative impulses that the computer lacks. I look for the most direct connection between an idea and the creation of a form. What I'm really doing is trying the capture the essence of the organisation in a simple logo design.
I apply my new logo designs to various applications to vet the designs. I also do the overnight test to see I'm still happy with my designs the next morning. This is important because I needs to make sure that the MPTS put something in place that they are not going to replace very quickly.
Why I decided to keep my design simple
People can be scared of simplicity. Is this all we have to say? However a logo mark is a device that can help facilitate expression but it not the totality of the expression.
Logos in the 1950s had to be simple because of limitations of production sick as newspaper print and cheap printing in a phone book. Now these simple marks thrive amongst the possibilities online.
Simple logos are not cheap
I believe that a logo is not communication, it is identification. You can say a lot about yourself in marketing but the logo is meant to identify yourself strongly and clearly and the less it says the better. The best logos in the world say very little.
The logos below all have properties that contain simple forms, shapes and typefaces.
The bigger the company the more simple the logo is: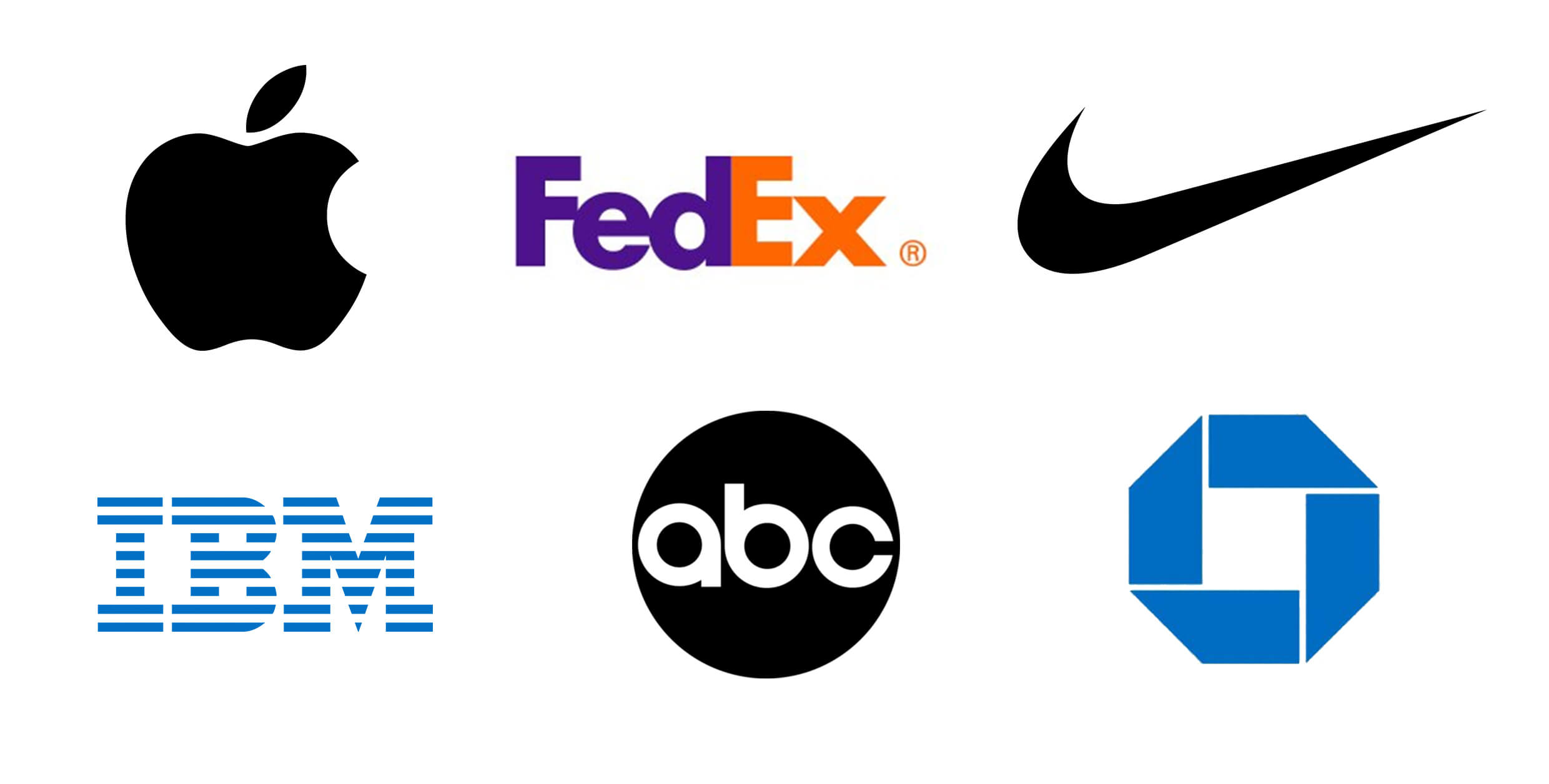 However if you stick to the silhouette it can take on the fashionable treatments such as the rise of 3-D and gradients in the late 90s and still be distinctive. But it doesn't go the other way around. When I sat down design I decided that the best thing is to ignore trends and stick to a silhouette. 
The world has changed but the process has not changed. Work is timeless. In these sketches you can see that I tried to find something very reductive and very simple.
It was important to refine a few sketches I selected out of the pool of original sketches. Here I am sharing with you some of sketches that led to my final MPTS logo design. I can tell you that there were many more. I tried different ways, different renderings, different ways of combining ideas to eventually arrive at something that's simple, distinctive and appropiate.
There may be a way to take it to the modern platforms, and modern hardware, instead of pages and paper. 'How do I take this to a digital platform?' is floating in my head.
Then I had to chose the best one to present to my team. Its was a continuum between simplicity and distinction. How simple can we make something while keeping it memorable and unusual enough? And how distinctive can I make it without making it too complicated? Does it hit the balance I thought? It's distinctive, but its' very simple, just triangles. And it does hit basic ideas of solidity, balance and trust that I was looking for that make it appropriate. These were the tools for judging my own work and selecting the best idea.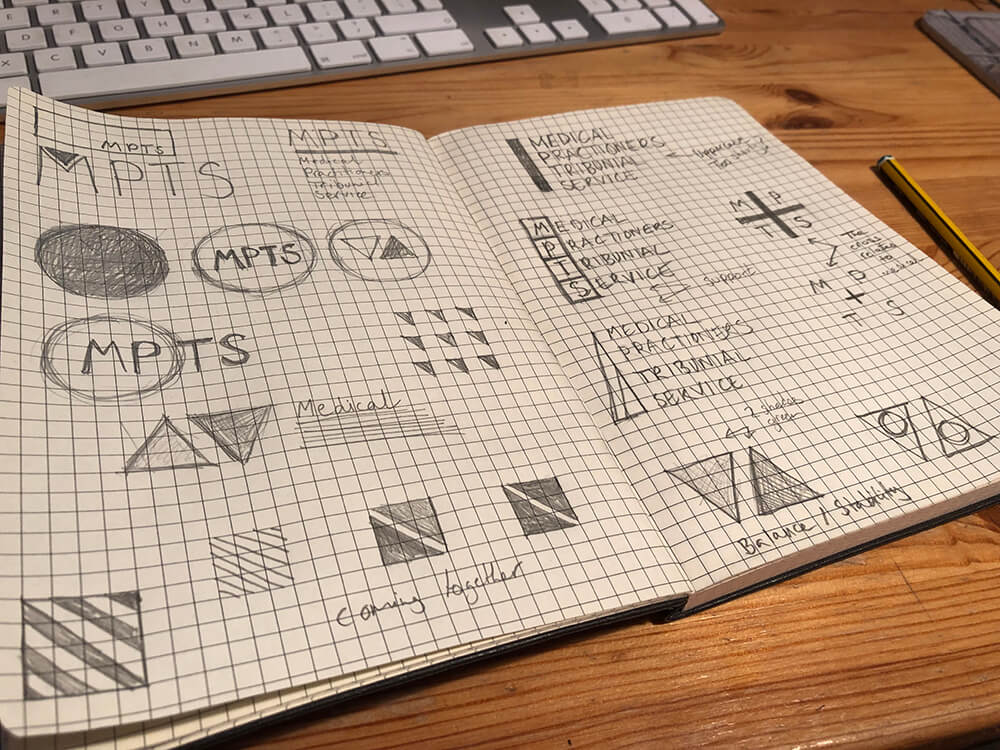 Presenting to my team
Simplicity is hard to achieve because I wanted to make the logo simple but own-able. To make something simple that's still honourable is the hardest thing. If a client needs to appreciate how important on the one hand how important the logo is to their business and the level of complexity it takes to arrive at something that will then will stick around for a long time. The point of the logo is to endure. It takes a level of expertise that is not possessed by everybody. There has to be an understanding about the value I bring to the table and the level of expertise.
The meaning behind the symbol, how it captures the essence of the MPTS and meets the organisation's main needs
I came up with something very simple and geometric. It's basically two different triangles. Each one is a calming shade of green. The light one is almost a tint of the dark shade. The reason I chose this symbol was to me the use of triangles represents trust, solidity, strength and a strong structure and balance. The two triangles together represents people coming together to form a fair decision. I actually tried one triangle however to me this was too lonely and on its own to repent the MPTS because the MPTS is about serving people.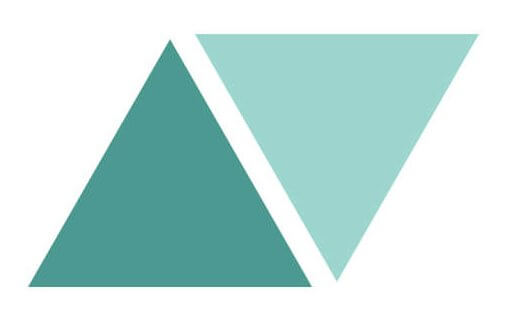 Once I did my fact finding, our interviews and also decided on an approach, in this case I decided to pursue a symbol. When I got into sketching I started from an idea. In every different project I have worked on the search for an idea is a different pursuit.
I gave up on the two confining blocks that contain the 'MPTS' and 'Medical Practitioners Tribunal Service'. I had to take a long term view and think about the future.
I tried to find a silhouette that would work. Then dress it up with colour. If it works in black and white, it will work in any colour. To modernise something I took away detail, I take away decoration and don't use any ornate elements and make it simple, crisp, and almost mechanical. Its much more mechanical and less of handmade and old-looking.
I felt that because the existing logo has no meaning and tradition it was my responsibility to show them something different. I felt that because the MPTS has become so modern with its technology it is ready to take a bold step and that having a bold modern logo would work well for them now. I was not sure if they would go for it but felt I should try. Apart from keeping the colours it revolutionises the MPTS identity. It is a major step in the direction of simplification and streamlining. It is a much more modern approach. I had a go at pushing the design conceptually further and aiming for the stars.
To take something that exists and to evolve it and do something simpler, more modern, that's a great skill. I hope it's clear how I went about doing it. Removing detail, removing any element that is not essential to the image. This option represents a different skill. Its a bit mysterious. It's coming up with a new idea, a new concept. Something that wants there before, and is not really based on anything that existed before. Experience has taught me the ability to do both. On the one hand I respect the equity of the existing MPTS identity such as the important green colours and taking it with sensitivity, bringing it to a new phase in the life of the identity. Also sometimes the design calls for reinventing a brand.
This design offers a path to the future while still respecting the past by using the existing green colours. This meant that we kind of leaned on the existing identity of this service.
Presenting to my team
I selected the most promising design alternatives to present to my team as there is rarely a single right answer and then we chose one of these to be presented to the client.
I felt that the strongest idea was this one with the two triangles it captured the essence of the organisation.
• Project the image of a modern, forward-looking organisation, appropriate to values and audience requirements because it is simple, elegant and bold
• Strengthen and promote key messages of trust, solidity, neutrality because triangles are strong structures like pyramid structures
• Show support for doctors and witnesses because the triangles are also balanced and show coming together
• The symbol is distinctive and creates a true sense of separation from the General Medical Council because triangles are commonly associated with law and justice and not related to the medical profession
Experimenting with fonts
Here you can see that I tried keeping the font that was used in the original logo which is a traditional media font called Gill Sans. I also experimented with a modern, website friendly open sourced Google font called Lato. Lato is a sanserif typeface which was suggested to me by the General Medical Council's digital team because of its ease of use, readability and accessibility. I choose this font for it's quality, legibility, versatility, and number of available styles and weights. Over all Lato worked much better than Gill sans so I went with Lato.
Typography
A great symbol is nothing without the name. The name of an organisation is not up to me. I didn't chose the MPTS name. The name is there and I have to represent it in the best possible way that works with the symbol that I design. Once I had the design for the symbol I then think what would be a meaningful way to design the name that would work nicely with each symbol and I'll also strike the right feeling, the right personality for the brand I am representing. The biggest change was that I took the name MPTS out of the rectangles and deleted the rectangles all to together. It was buried inside the block and very hard to read especially in small sizes, online and so on. So by taking it out I made a big step towards towards legibility and emphasising the name.
So what typeface do we choose? Thats always the big question. I will try and explain why we chose the typeface that we chose.
Why we chose the typeface Lato
Essentially we have a choice between two major groups of typefaces Serif and Sans Serif. The Serif looks a bit older, a bit more traditional. The San serif looks more modern.
For this logo with the designs that are much more modern and streamlined, we felt that a modern Sans Serif font is the right direction.
We picked a very available typeface called Lato that can be downloaded from Google. We liked the simplicity, the accessibility, the readability.
We also like the word 'Medical Practitioners Tribunal Service' set in upper and lowercase.
We felt that this font paired with the triangular symbols was a good combination because it looks like it has a past but it's also looking to the future. I looks timeless and that's exactly what we are looking for.
We preferred the details in lato and decided not to use that existing font Gill Sans. We felt that the logo should contain the more modern and digital.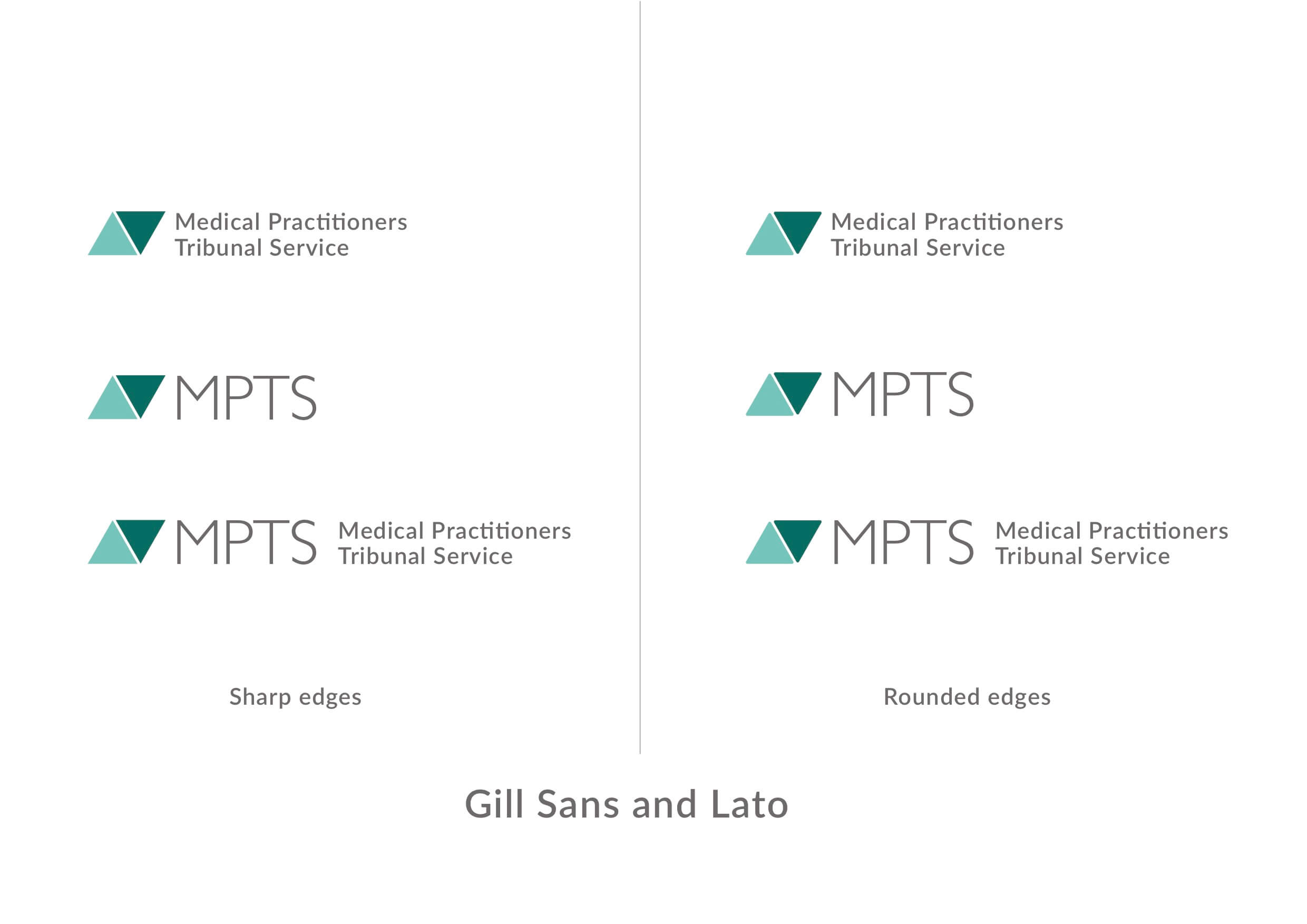 My website homepage ideas
I found that when I began to apply the my MPTS symbol design to the website homepage design, the diagonals worked great as a graphic device and container for photography.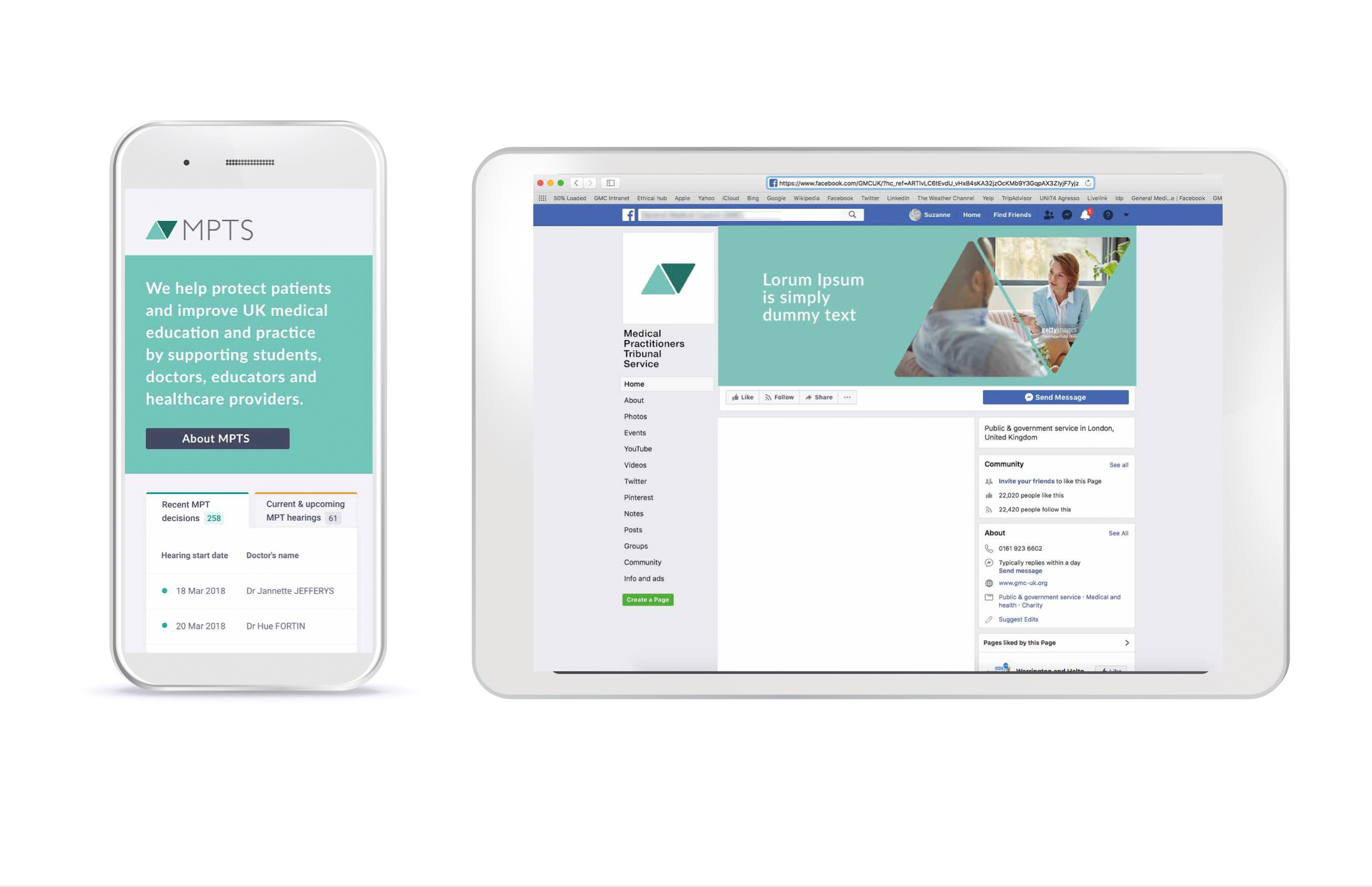 How I created a colour tone and photography mood-board to influence the photoshoot

Researching the history and preserving brand equity of the MPTS
Research showed that the MPTS was mostly associated with green so it was clear that that we should keep the green to preserve the brand equity. It was important that there was a reference to the roots and to the history of the MPTS. Although I did enhance the light and dark green colours enough to make the colours more modern, brighter and contrasting when used together. This was to meet the requirements that the MPTS had to project itself as a modern, forward-looking organisation.
My team and I also expanded the colour palette by introducing a yellow accent colour to use when certain text or graphic devices needed to stand out from the rest by being brighter or warmer.
Keeping the equity of the existing MPTS green colours and adding an accentuating with colour

Looking at how the logo icon works digitally and responsively
What I like about my design that it is simple enough while still being interesting and provocative so I think that it is memorable. I also think that there is a nice relationship between the word mark and the triangular elements in the symbol. When it is reduced in size it does not loose its definition which would happen to a complex image. The logo is strong because I have stripped away every detail that it doesn't need. It function very well because it is easy to read even when it is reduced in size. Legibility is crucial in logo design. Everything we write in a logo wether its in a symbol or as the word it has to be legible. We are identifying the name of an organisation therefore people need to be able to read it easily.
I like the idea, the execution and the simplicity.
The triangles are associated with strength balance and stability so it has an appropriate meaning.
Designing a logo that is simple means that it can take on many forms and many renderings. Also it can be recreated in different materials and different production methods. Something simple can also transform and change and be flexible while still remaining a distinctive identity.
The symbol is so distinctive that I wanted to keep the typeface symbol because the logo as a whole is already distinctive enough.
I feel that it hits people with impact both visually and conceptually.
This logo is also focused on one idea. One idea was achieved in this symbol. As soon as you start adding more ideas the logo become too complex and the logo becomes weak. The silhouette that is the most important thing is very successful.
This criteria is very helpful in Judging and understanding the strength and weakness of my logo design.


Works well small and digitally
You can see how the MPTS symbol works well a tiny website browser favicon.

Looking at how a logo that's designed specifically for digital can still work for print materials


My finished MPTS logo design that was adopted by the MPTS
When I presented my ideas to my team I went all in with a logo design that I felt worked best for the MPTS . I tried my best to be steadfast and not scared.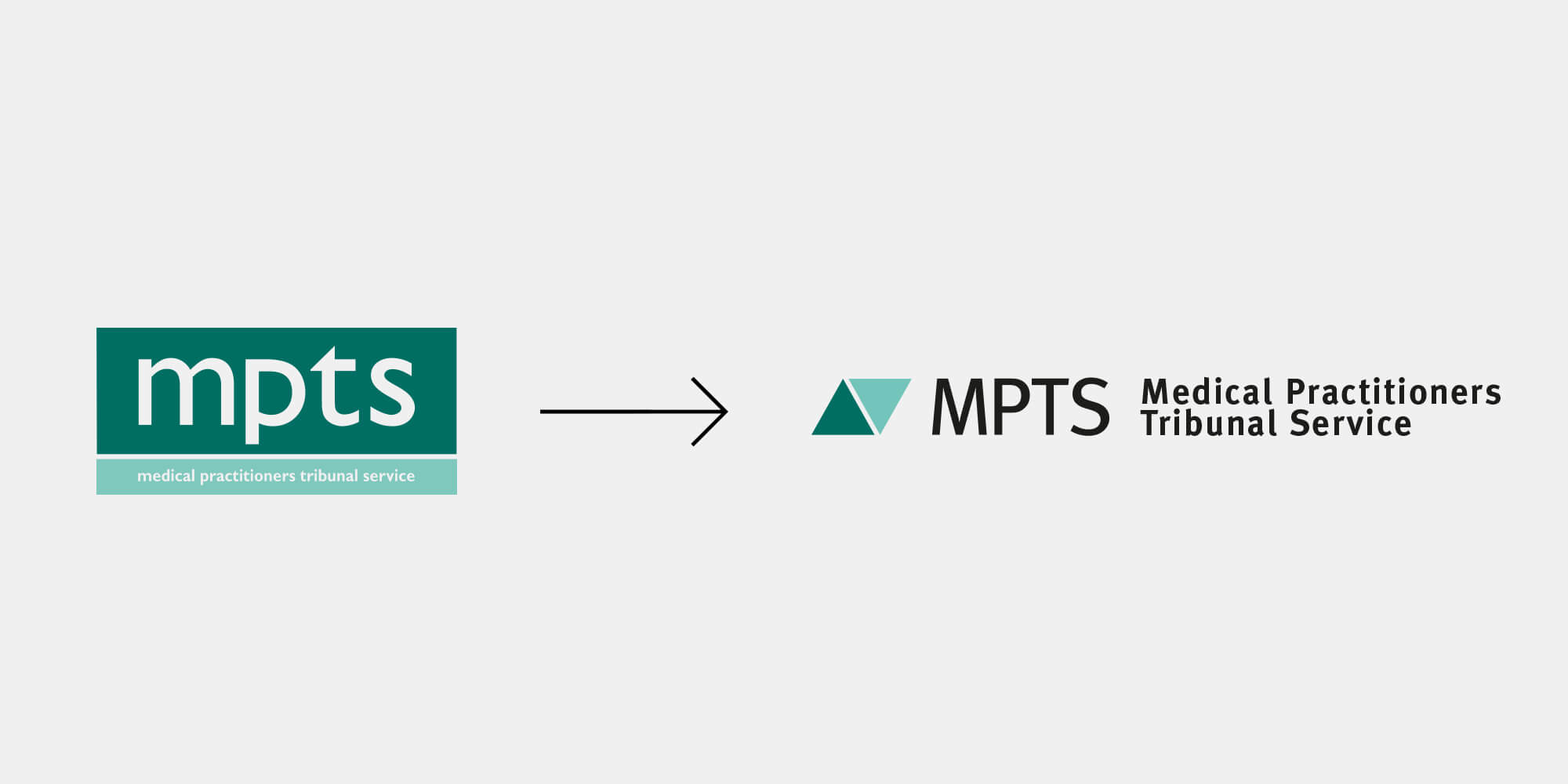 My website homepage design that was adopted by the MPTS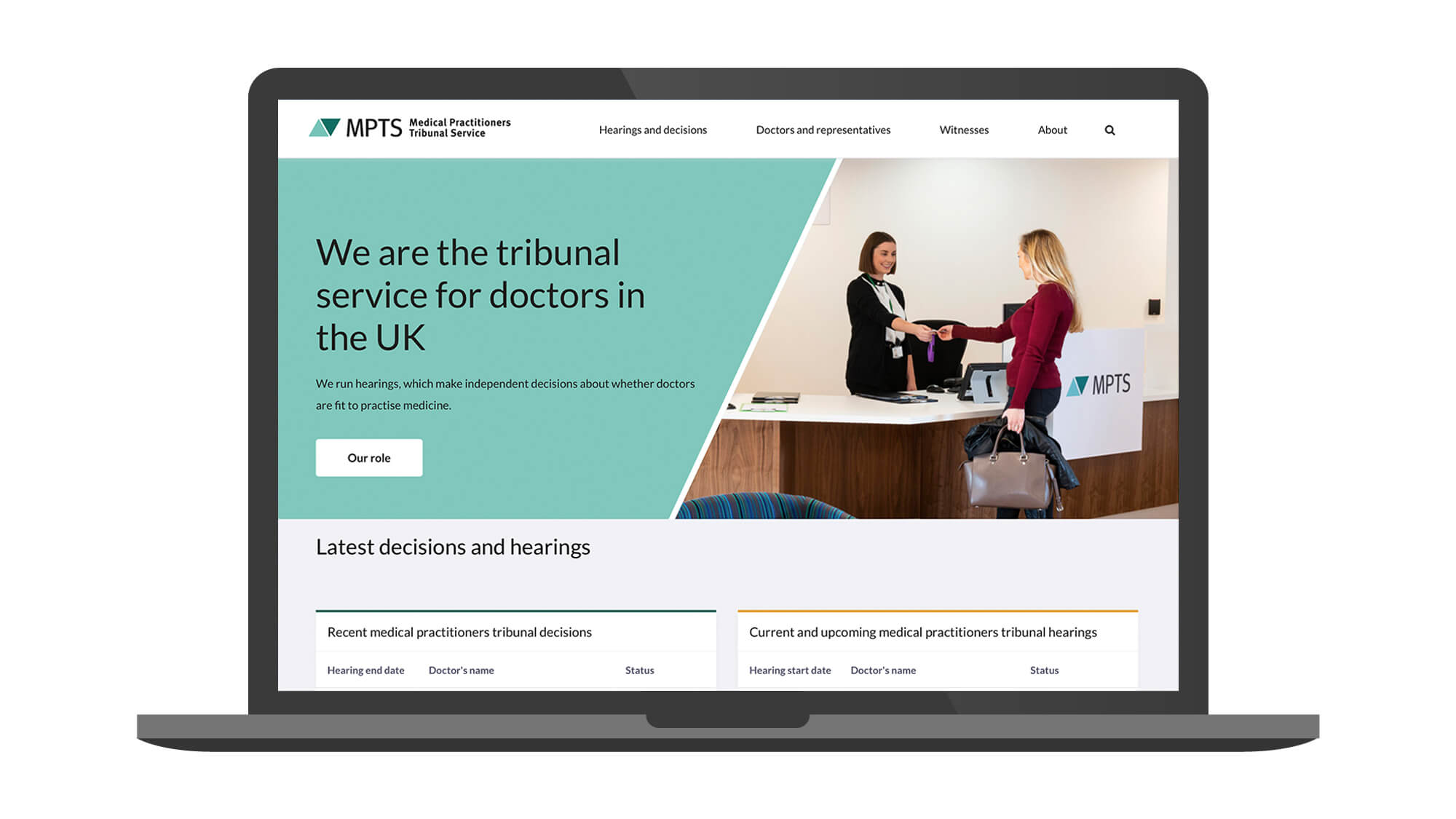 How the visual identity design of the related General Medical Council website and MPTS website differ from each other

You can see that that I achieved my design goal of showing a true sense of separation from the General Medical Council's website homepage design and that of the MPTS. If you removed  the logos from each homepage you would still see the separation. I think that the difference in colour and photography is what helps the separation the most. The diagonal line used by the MPTS is a useful a device that strengthens the MPTS identity.
The presentation to the MPTS board
The reason you can do good work that endures over time is that it requires you to have a good relationship with the client. It can take months of convincing. Thats why insists on meeting the top decision maker right from the start to get his input but because he/she is going to make the decision at the end. He needs to see that we are working on his identity and that he learns to trust us and then when we come back with the designs he's gonna listen.
Identity design is not about what one likes or dislikes. It's about what works. Personal preferences for colours, shapes, or styles do not prevail. Therefore, I judge each of my early design concepts by following criteria: Is it appropriate? Is it simple? Is it memorable?
Most of my team felt that it worked well and when presented to the MPTS at first they were a little shocked at how different it was from what they had but when we explained the reason behind the symbol, they got it.
We discussed with the board at the MPTS how first impressions can be misleading and you shouldn't put too much stake in what people think about the logo first off.

We showed them that a logo can have a rich expression using that device. Not constrained to that simple mark. People can be scared of simplicity. Is this all we have to say? We explained how a logo mark is a device that can help facilitate expression but it not the totality of the expression.
We built a bridge with the board at the MPTS by showing them how the new logo could work on their existing documents, presentations and banners because sometimes people just react to things that they are unfamiliar with. I did this to show them that a logo can have a rich expression using that device and that they are not constrained to that simple mark.
We took out all of the subjectivity from the discussion so we can look at functionality. If the logo functions it will grow on them over time.
We use examples of successful logos and talked about the properties of the logo and discussed how they had simple forms, shapes, block colours and fonts.
My expertise as a designer of identities and the clients expertise about the business and industry should be a good enough combination enough to decide which design is right for MPTS. 
From my reseach I felt that this logo has the potential to endure: it is relevant to the client and can be used flexibly and consistently, so it doesn't need to be changed in the foreseeable future. It is simple enough to be to read in an instant and memorable enough to persist in ones mind.
It is only after a mark is officially adopted that the public will embrace it and with time come to associate it with their feelings about the company or institution it represents. Like a good red wine, a trademark needs to mature, so evaluating it in concept form requires the judgement of an expert verse in assessing functionality.
"It's never love at first sight - you have to give a logo some time" says corporate identity designer Sagi Haviv
I then applied the designs to communications relevant to the client, such as stationery, law documents, website, exhibition banners, signage and mobile devices. This allows my team and I to judge which concepts are the most effective in identifying the entity consistent. As we apply the design concepts, we develop a distinctive colour palette and typographic style-a comet visual language that compliments and helps accentuate the trademark logo design.
My team and I shared the designs with the clients only the solutions that can work effectively for them. We presented these designs shown in applications. In conversation with the client, who knows their own field best, we review the advantages and disadvantages of every solution and arrive together at a preferred design.
The result of the disciplined but creatively open process described here. All were presented to and ultimately adopted by the client.
The approach practiced in this case can produce trademarks that endure ending level of public awareness-indeed that can become iconic. Hopefully this helps this process become more widely understood.
Discovery workshops with the lawyers at the MPTS
I assisted in facilitating a workshop that helped the lawyers at the MPTS think about how they would like the MPTS to be perceived by doctors, witnesses and the general public. We also presented the new visual identity design to see if it reflected how they felt.
The goal is to find out more about who the MPTS is.
What their aspirations are.
What are their desired perceptions of themselves
What are the desired perceptions that they are looking for.You can take these questions and mould them, be creative with them in every way to customise it for your client. This is not a formula. This is a basis. Make the above questions your own so you can find out the most information.Think of myself as a sponge that needs to absorb everything there is to know about my client. These questions are tool for me to achieve that.
Putting everything we learned into use in developing design concepts for this client.

Testing for accessibility using WebAIM
Colour contrast between text and background is important on web pages. It affects some people's ability to perceive the information (in other words to be able to receive the information visually).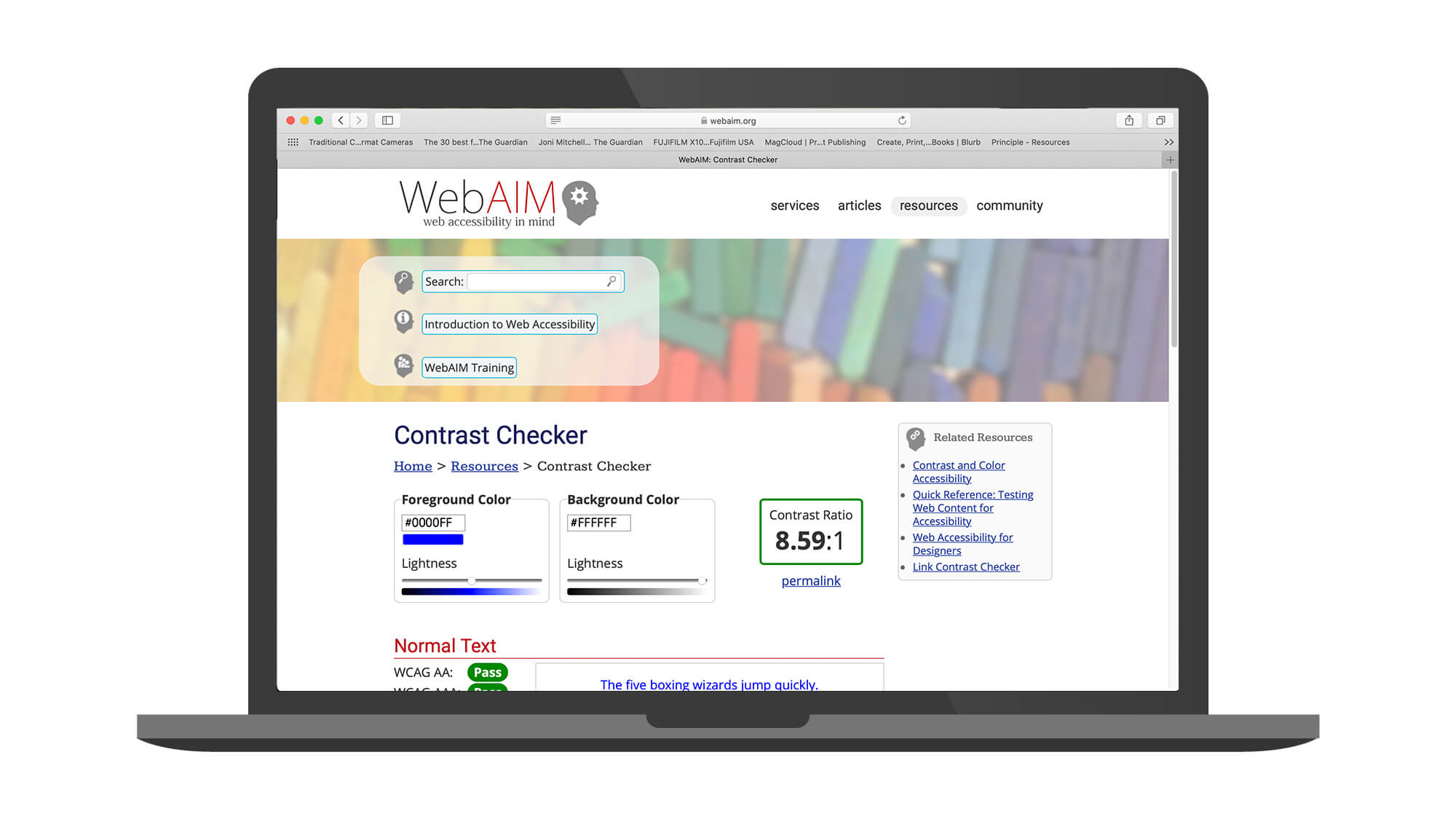 Testing with a focus group of doctors
The logo and homepage was subject to rigorous testing by a focus group of doctors by my a GMC insight officer. This provided us with valuable input since trademark design requires considerations other than immediate, subjective reactions.

Similarities are inevitable - everything reminds you of something
I always prepare myself for when a client says that a logo design reminds them of another design. Our minds do not like new things so it immediately likes to associate with something familiar which is natural reaction. However you will find that if you put them both side by side do they really look similar? Probably not at all. The response that a logo design reminds them of something else will go away with time when they get used to it and it comes familier to everyone when those associations stop happening. I do my best to create original marks but similarities are inevitable. We just make sure that within that industry you own that sillouette.
My designs being used by the MPTS and influencing in-house designers and suppliers
When the silhouette is distinctive and bold you can use it anywhere. A visual language will change over time. Like a website will change faster than you think but the logo should always stay the same. I created a silhouette thats appropriate and meets all the other criteria. A logo should be able to work on everything - a slap on logo.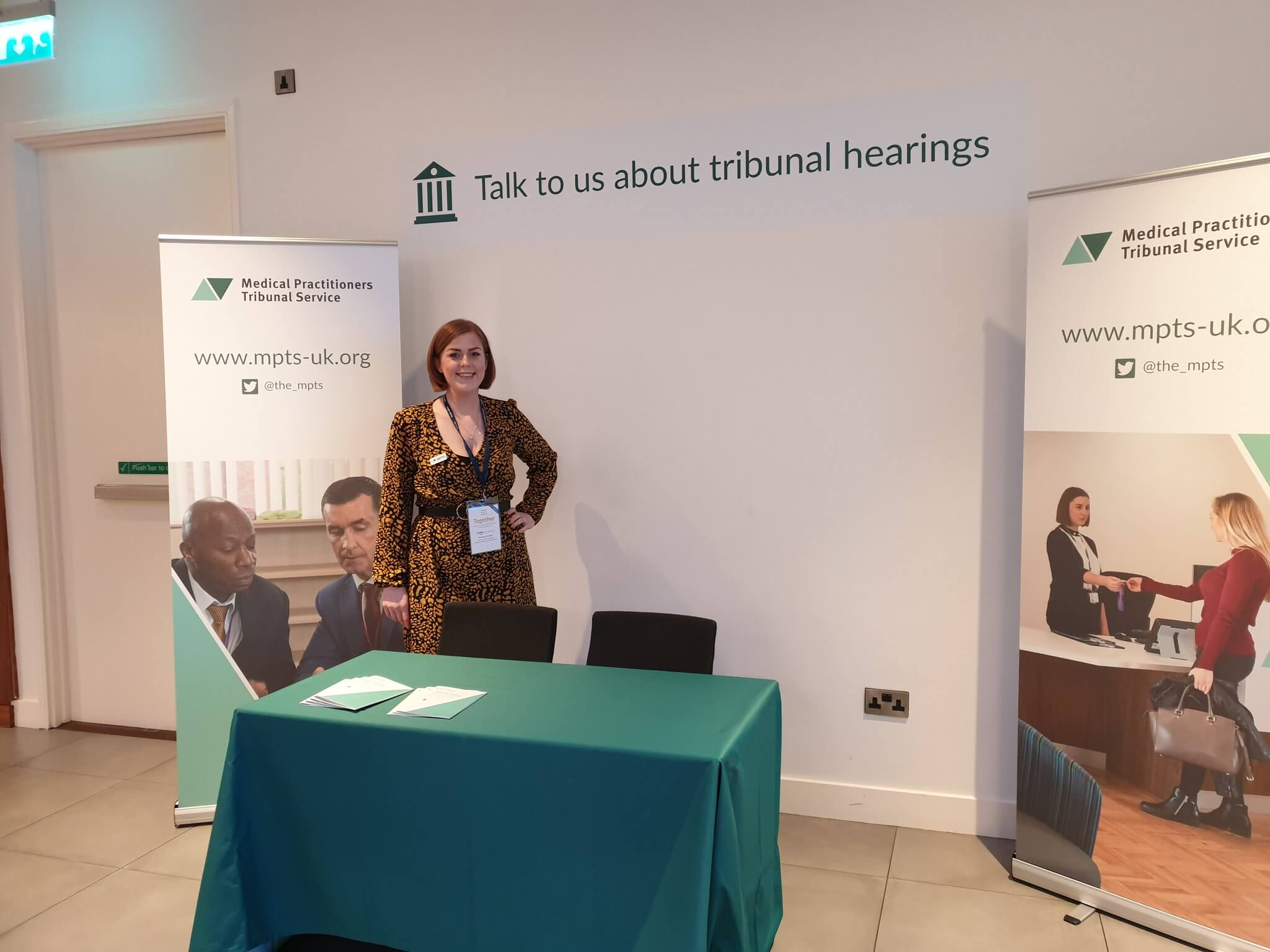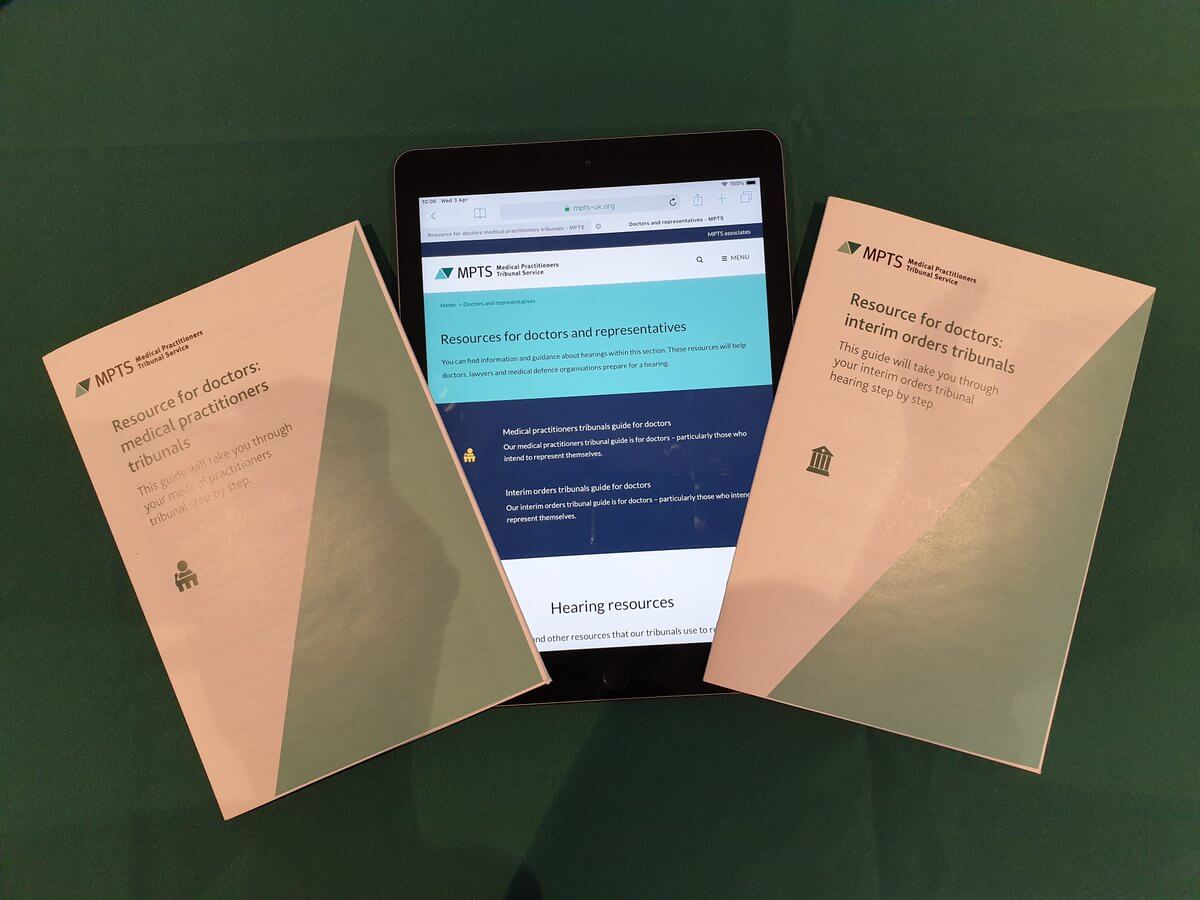 How the new MPTS logo was elegantly animated

"We're very happy with it - glad you convinced us about the triangles."
- Medical Practitioners Tribunal Service
Designing the new logo and homepage design for a stand up organisation like the MPTS gave me a lot of satisfaction. This organisation is important to doctors and the general public. They are a super technology forward organisation however their logo looked outdated. Now they have a logo that looks modern and works well digitally.  They also had a big problem to solve in terms of communication and identity that my team and I helped them solve.
You can check out the case study on this project here:-
Published by: suzanne in accessibility, App design, brand workshops, Branding, Brief, Brochure design, Business, Business Cards, Colour, concept, conceptual thinking, Creativity, Design Business, design process, Design refresh, Document Layout, Email Design, Flyers, General Medical Council, Graphic Design, Graphic Design and illustration, Healthcare, Ideas, Inspiration, Leaflets, Lettering, Logo design, Medical practitioners tribunal service, minimal, Mood Boards, Photography, Printing, Public Awareness, responsive, sketch, Social Media, Stationery, Style, Typography, Uncategorised, user friendly, visual design, Visual Identity, Website Design
Tags: The General Medical Council, User friendly