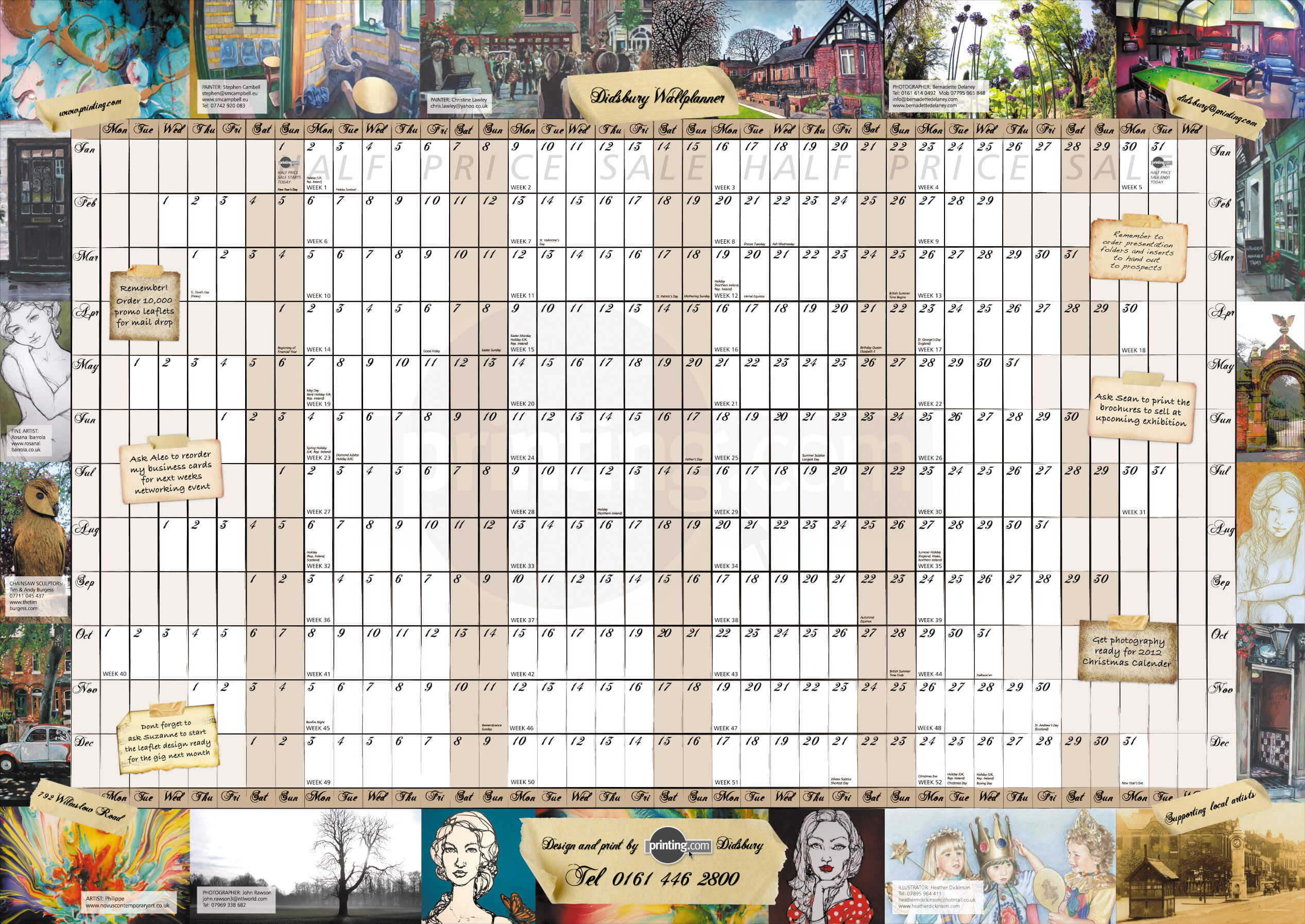 A kind letter from one of the artists involved...
Christine Lawley - Independent Arts and Crafts Professional, Mirabel Studios
I'm writing to tell you of all the compliments I've had on your behalf, for your ace design skills and visual flair ! Everyone I've shown the wall planner to, is totally impressed and think its a masterpiece. How fortunate the people of Didbury are to know they can feel 100%
confident that any graphic design, poster art, etc they commission you to do will be of the highest professional standard. I love everything about the wall planner, and my husband, who has worked in the the printing trade and newspaper industry, conveys his congratulations also for a job well done.
I do hope we'll be able to work together on another project before too long, along with the other excellent artists featured.
Published by: suzanne in Art, Graphic Art, Graphic Design, Illustration, Printing, Printing Sale
Tags: "creative ideas", "graphic design", "letterpress", "marketing", "posters", "printing", "promotion", advertising