A balanced document layout to market a property and give detailed information
When King Sturge lets out a property they market this property by producing an A4 double sided glossy document detailing everything about the property in a clear, easy to read and attractive way.
While designing for property marketing agency CT World in Burnley, I was asked to design this document for King Sturge. It needed to present the property at it's best showing a panoramic shot of the front of the building and other shots looking from different angles, which were placed on the back of the document. The text description, floorplan and location map needed to be presented in an uncluttered and eye catching way therefore I kept the design minimal and introduced a simple colour scheme consisting of grey, white and green.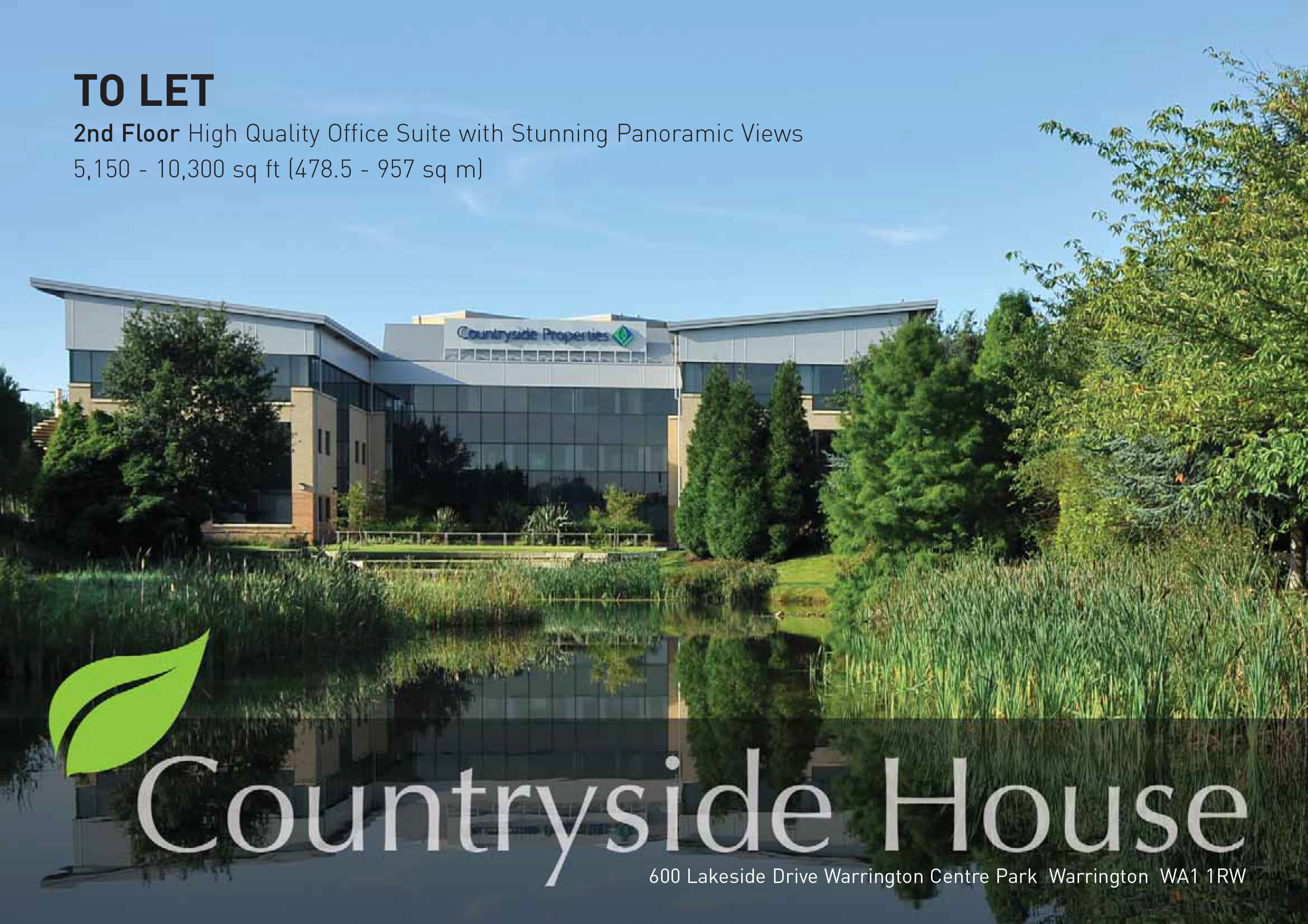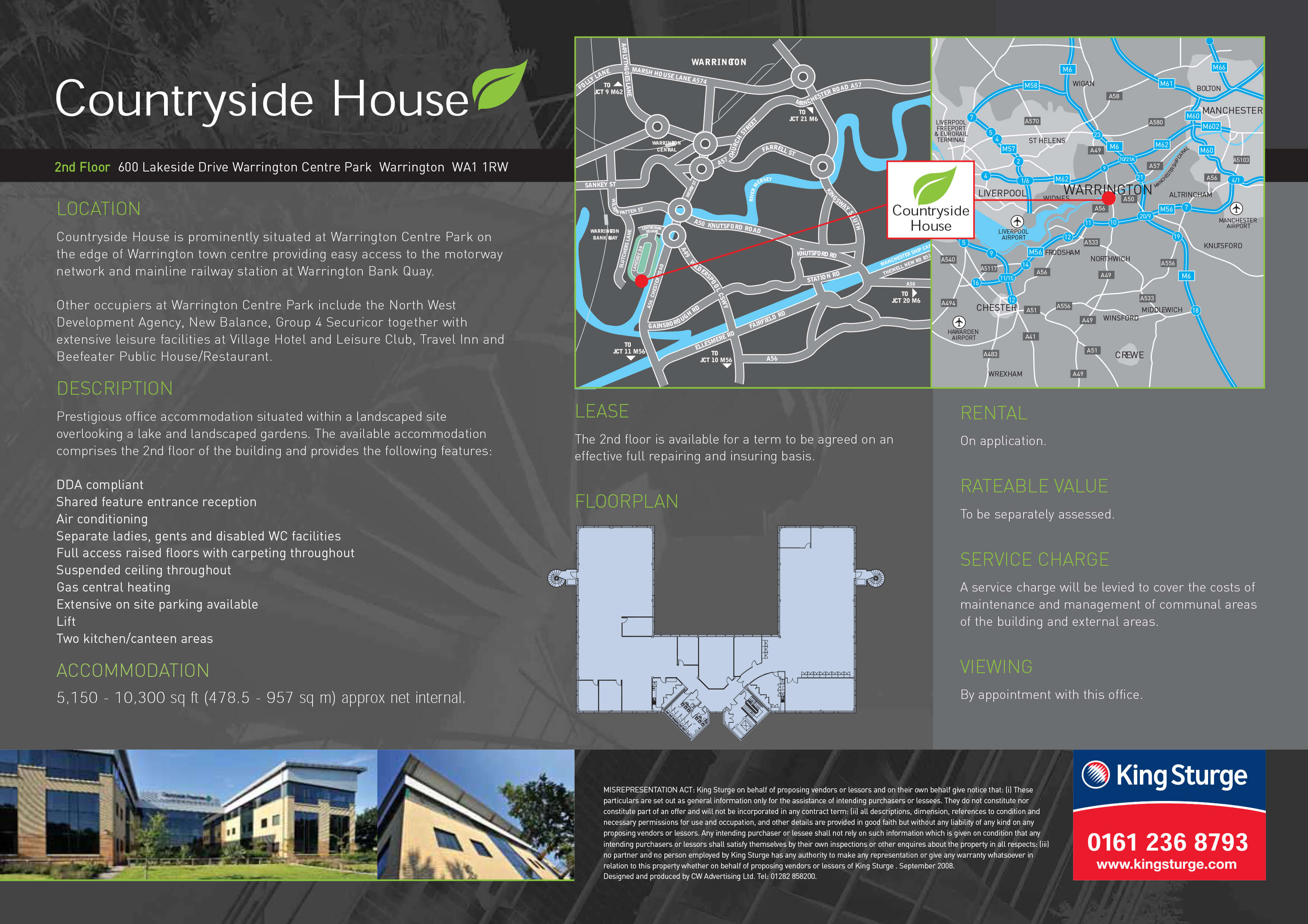 My document page composition is balanced, pleasing to the eye and also communicates key messages to the audience in a clear way that can easily be interpreted and navigated.